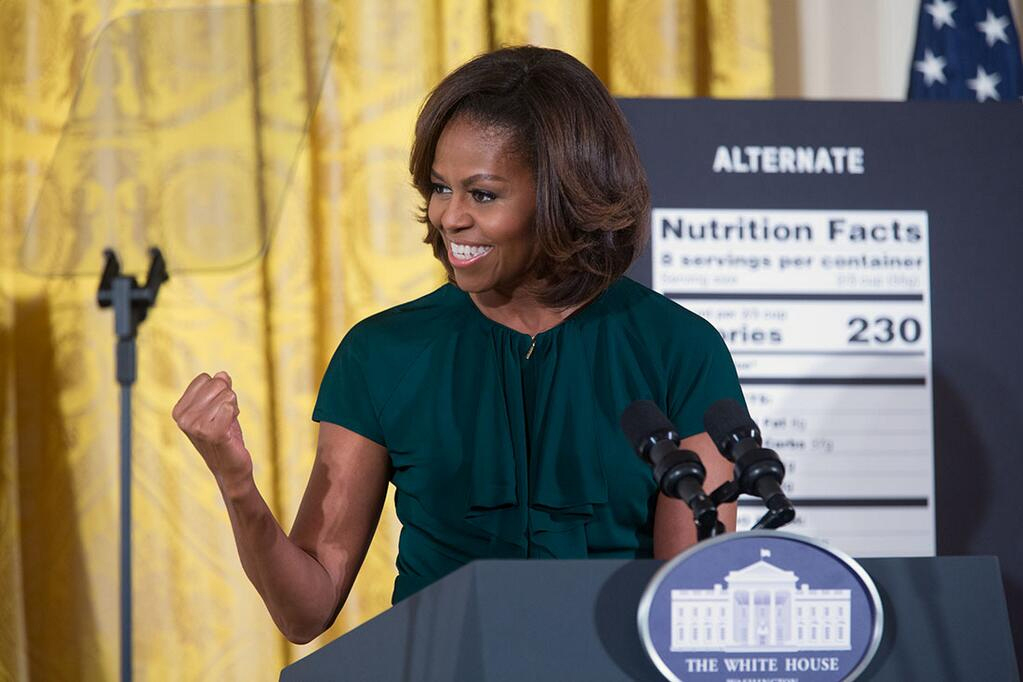 Michelle Obama was interviewed by Jenna Bush-Hager on the Today Show this morning. Let that sink in! Dubya's daughter interviewed FLOTUS. That's pretty cool. Michelle is celebrating the fourth year of her Let's Move campaign, doing pop culture-y appearances on The Tonight Show and hanging out with celebrity friends like Amy Poehler and Will Ferrell. What I always think is important about MO's Let's Move campaign is not about weigh-ins and shaming kids about their bodies. As Michelle says:
"We don't talk about weight. We don't talk about physical appearance. We talk about health. We talk about what's on the inside. We spend so much more time talking to our girls about being kind and treating others well, and being passionate and respectful. We try to model the behavior that we talk about all the time. I want my girls to grow up to be strong, healthy, young women who aren't afraid to exercise. They see it as fun."
Michelle can take partial credit for one thing – the obesity rate for children under the age of five has dropped significantly over the past five years. But MO knows there's still work to be done.
Incidentally, Michelle is also going to be making a guest appearance on Parks and Recreation. She's already filmed her scene with Amy Poehler. Joe Biden rather famously did a cameo on the show, as did John McCain, Newt Gingrich, Barbara Boxer and Olympia Snowe.
Visit NBCNews.com for breaking news, world news, and news about the economy
Visit NBCNews.com for breaking news, world news, and news about the economy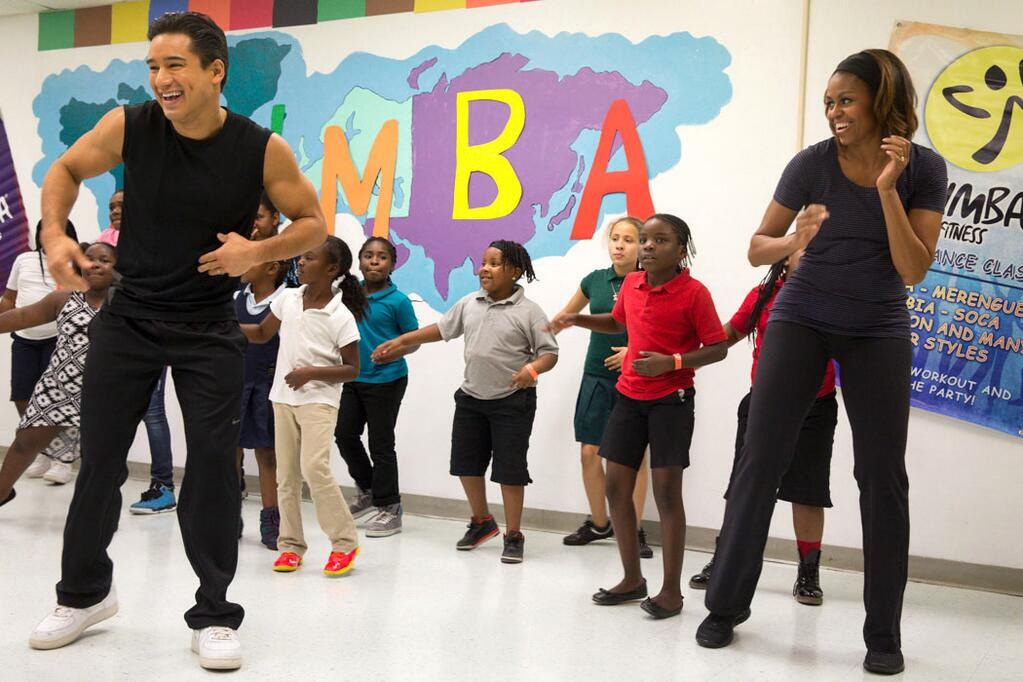 Photos courtesy of White House, WENN.