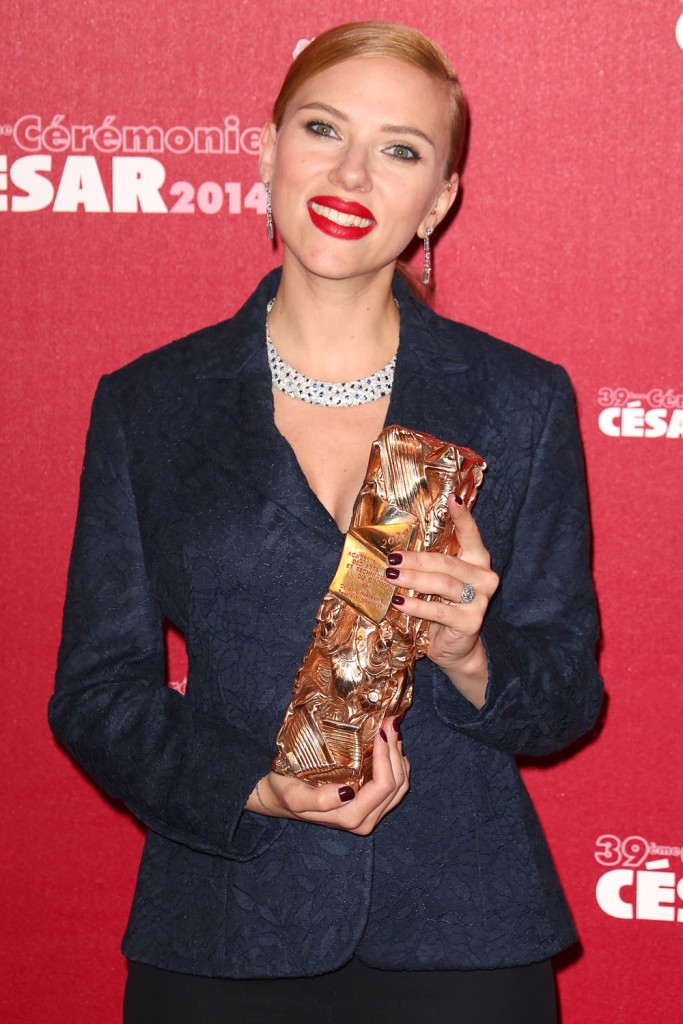 These are photos of Scarlett Johansson at last night's César Awards in Paris, for achievements in French cinema. Scarlett was there with her French fiance, advertising executive Romain Dauriac. The two posed on the red carpet together and were seen holding hands inside the ceremony. This is the first time we've seen them pose at an event together, and they looked very much in love. He's so pretty with all black suit and jaunty hair. Scarlett was in this Christian Dior pantsuit accessorized with Cartier jewelry and an awesome clutch. At first I thought the suit was all black, but brighter lit photos show that it's a navy jacket paired with black pants. This works somehow, although I personally try not to pair navy with black. I'm not too fond of her styling with that tony pony but she's so happy and relaxed that she pulls it off.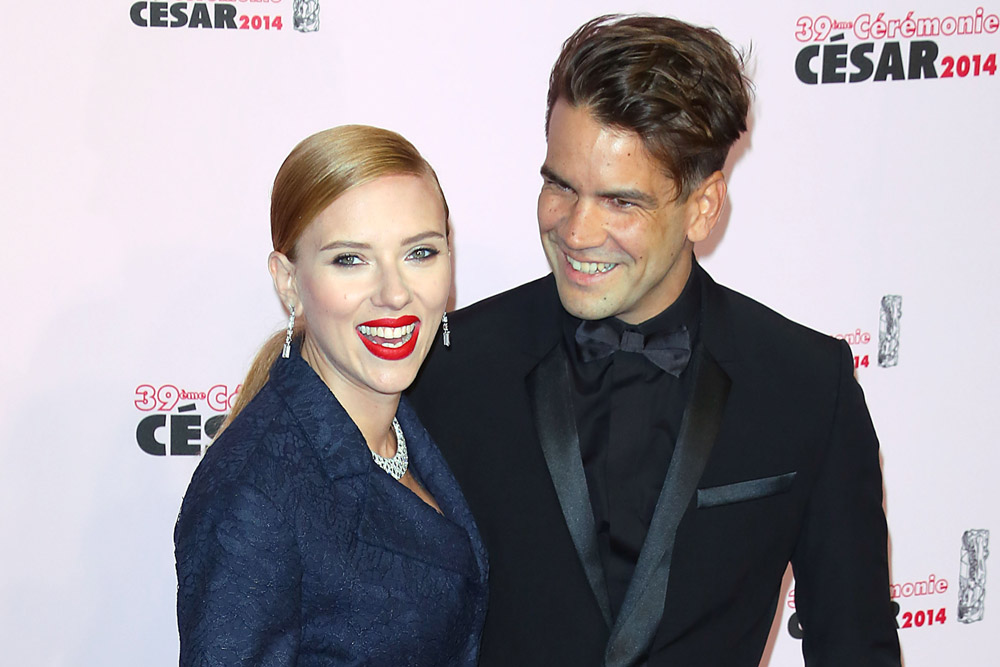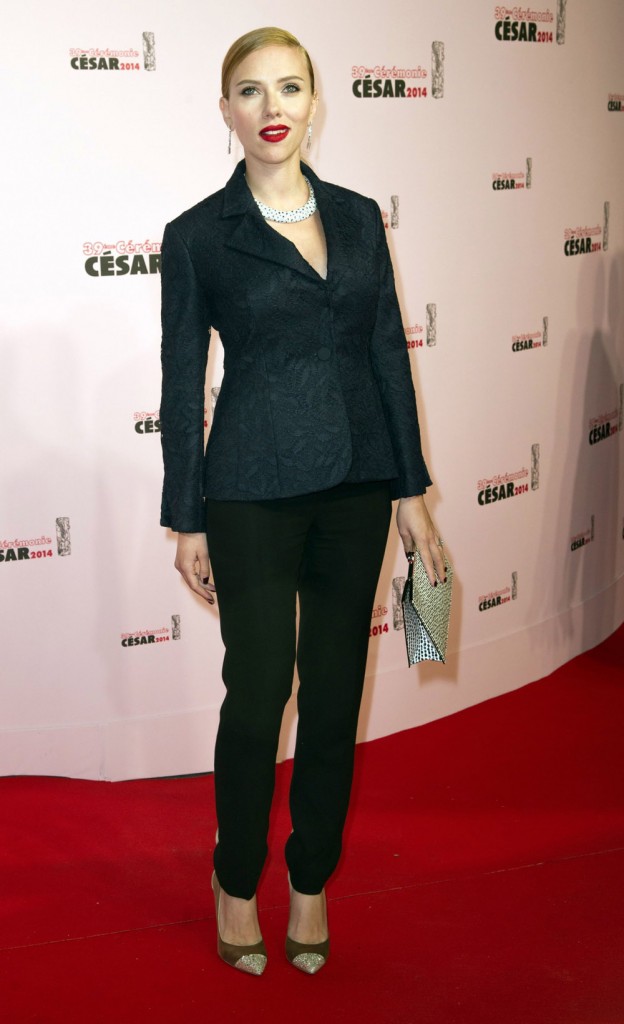 Johansson was given an honorary César, presented by Quentin Tarantino. Deadline has more details of the ceremony and a winners list if you're interested. They mention that Tarantino said he "really wanted to vote for [for Scarlett] for Best Actress [at the Oscars] in Spike Jonze's Her" but was "robbed of that satisfaction." I just saw Her yesterday and I agree. Scarlett was so good in that voice-only role, as was Joaquin Phoenix as the writer who falls in love with Scarlett's sentient operating system. I'm surprised that neither of them was nominated, although Joaquin kind of burned his bridges. I do think Scarlett should have received a nom.
E! lets us know that Scarlett, 29, is the youngest actress to receive an honorary César and that she "joins an extraordinary list of past Hollywood recipients, including Dustin Hoffman, Kate Winslet and Kevin Costner." Scarlett currently lives in Paris and she said "thank you for giving me this cultural refuge" when she accepted her award. She's previously called Parisians rude so it's not like she's always gushing at how much better it is over there.
Here are a couple of other attendees including Berenice Bejo in structural Maxime Simoëns (I don't think this works), and Quentin Tarantino with his new girlfriend, Courtney Hoffman. She's a costume designer who worked on Django and Magic Mike. That second one sounds like a dream job to me. She looks so young!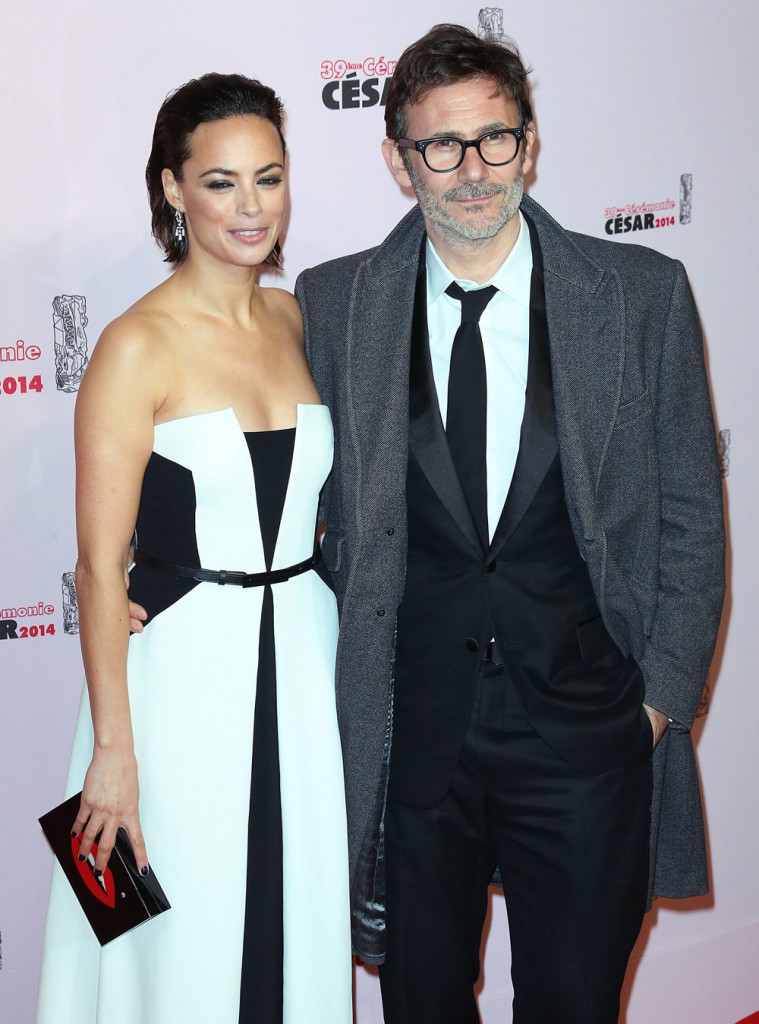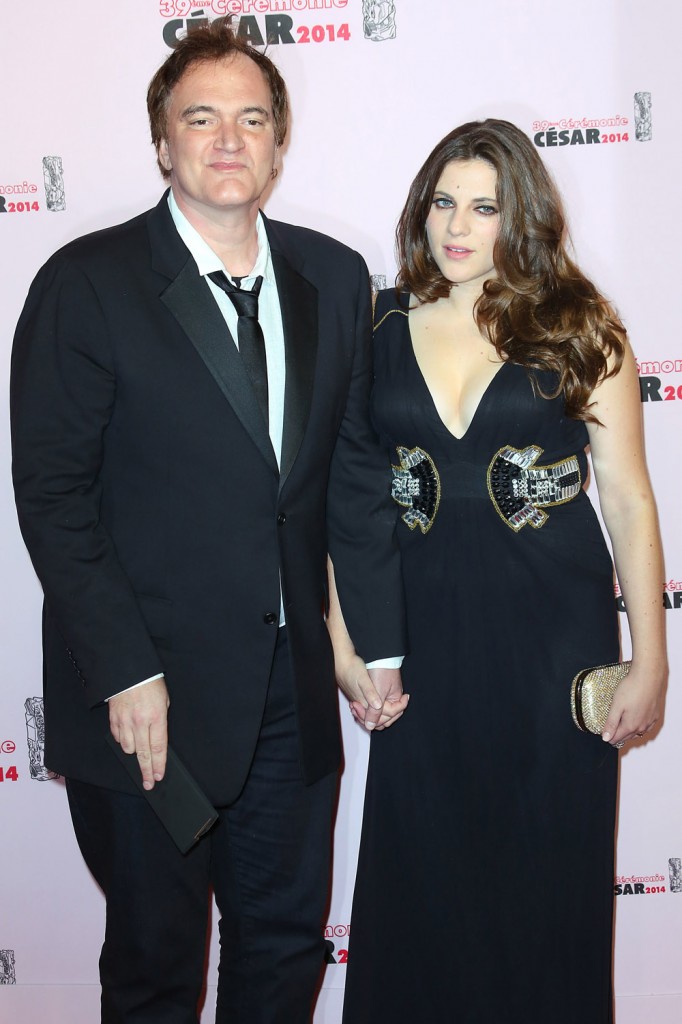 Also, I'm so sorry to have to say this, but Polanski got best director, for Venus in Fur. (I'm not including that pic.)