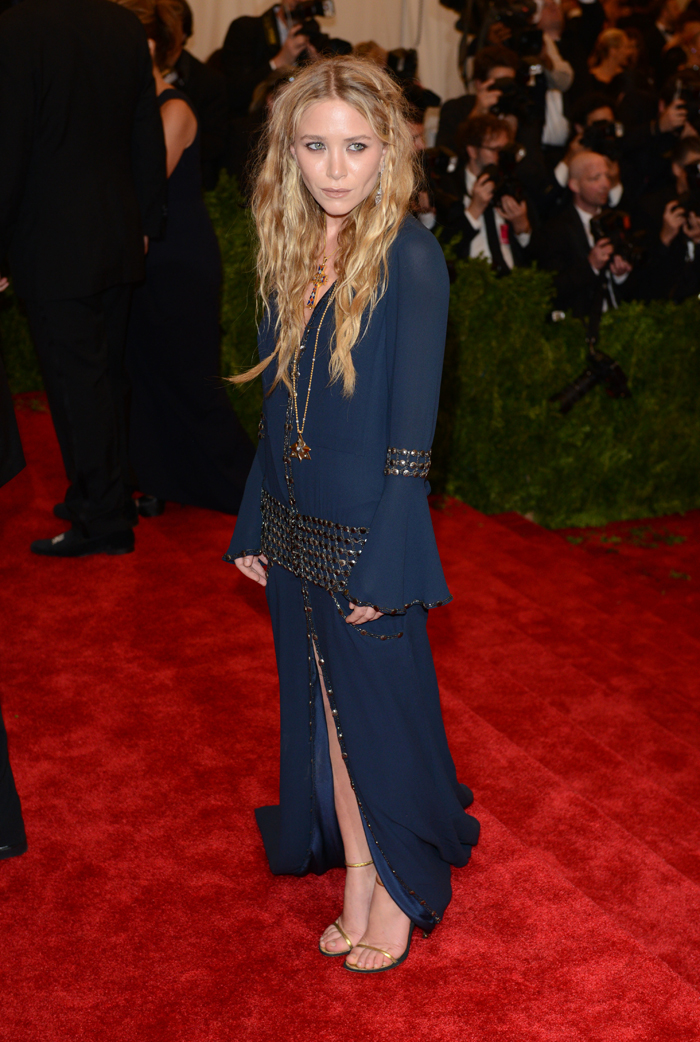 Mary-Kate Olsen is only 27 year old but has led a very strange life so far. We all know how she and Ashley spent their childhood and teen years. Mary-Kate went off the rails a bit in young adulthood. She dropped out of NYU, started taking up with Greek shipping heirs (who also dated Paris Hilton), and went to rehab for an eating disorder. After all of that drama, Mary-Kate and Ashley built a respectable career in fashion. Even though The Row is crazy expensive, it's also crazy successful. I've already praised them for creating all of their clothes domestically. The twins do not use sweatshop labor, and that's a big step for fashion.
Anyway, Mary-Kate hooked up with Olivier Sarkozy (the half-brother of Nicolas) in early 2012. She was 26, and he was 43 at the time. His ex-wife immediately labeled the romance "grotesque," which is understandable. Not only is MK 17 years younger than her boyfriend, but she still looks like a 17-year-old girl. She probably always will look much younger than her true age. MK and Olivier moved in together in late 2012, and she was seen shopping solo for engagement rings late last year. Now the weird couple has announced their engagement:
Think Ashley will be maid-of-honor? Mary-Kate Olsen is engaged to marry her boyfriend of nearly two years, French banker Olivier Sarkozy, sources confirm exclusively to Us Weekly.

Olsen, 27, and Sarkozy, 44 — half-brother of former French president Nicolas Sarkozy — first stepped out together in 2012. Since then, they've been a frequent presence at basketball games in New York City, where they live together in a $6.25 million townhouse.

This will be the former Full House star's first marriage, and Sarkozy's second. He was previously wed to Charlotte Bernard, with whom he has two kids, Julien, 12, and Margo, 10.

"Mary-Kate has made him a better father. She remembers all the kids' special events," a source previously told Us of the husband and wife-to-be. "She thinks he's a great dad."

Her loved ones have a pretty high opinion of him, too. "Mary-Kate's family thinks Olivier is the best thing to happen to her," an insider tells Us. "They love him."

Incidentally, the fashion designer's twin sister, Ashley, is also dating an older man. Following her split from David Schulte, she has been spending time with Moneyball director Bennett Miller, who is 20 years her senior.
[From Us Weekly]
I thought I'd have a problem with this, but surprisingly, I'm okay with it. This isn't a situation of a wide-eyed starlet hooking up with some older dude for his money. It's also not a situation of some guy getting with Mary-Kate because she's so rich herself. Both MK and Olivier have their own money (he's a successful banker), and he is the one who paid for their $6.25 million love nest. They are a low-key couple, and we haven't heard any drama at all from them.
Here are photos of MK and Olivier leaving their townhome separately. Congrats to the unlikely couple!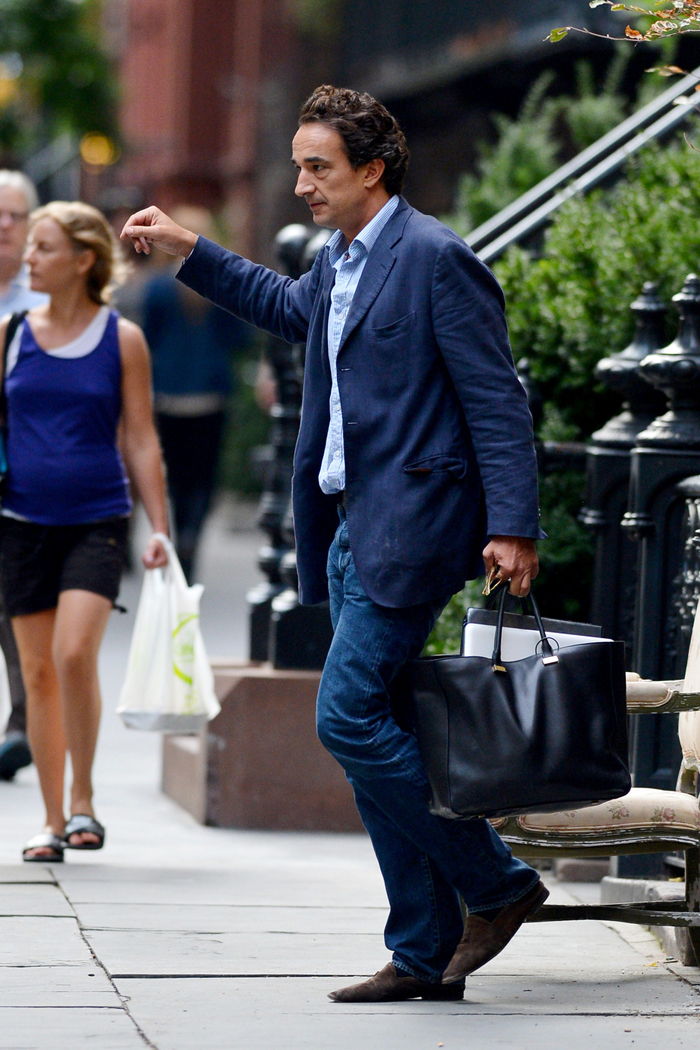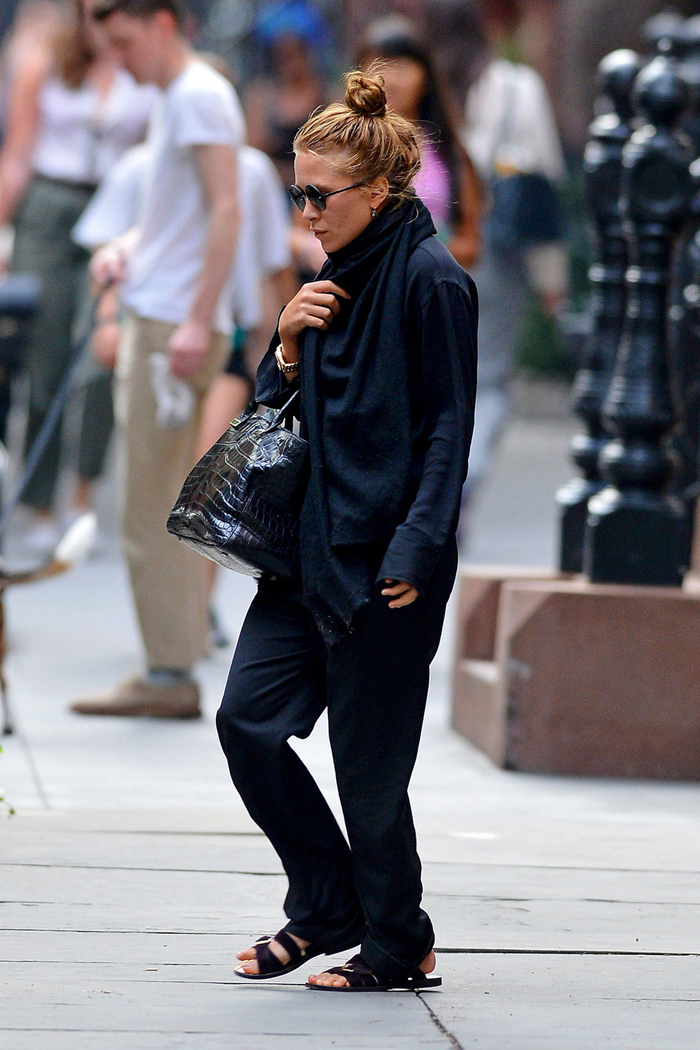 Photos courtesy of Fame/Flynet, WENN & Pacific Coast News