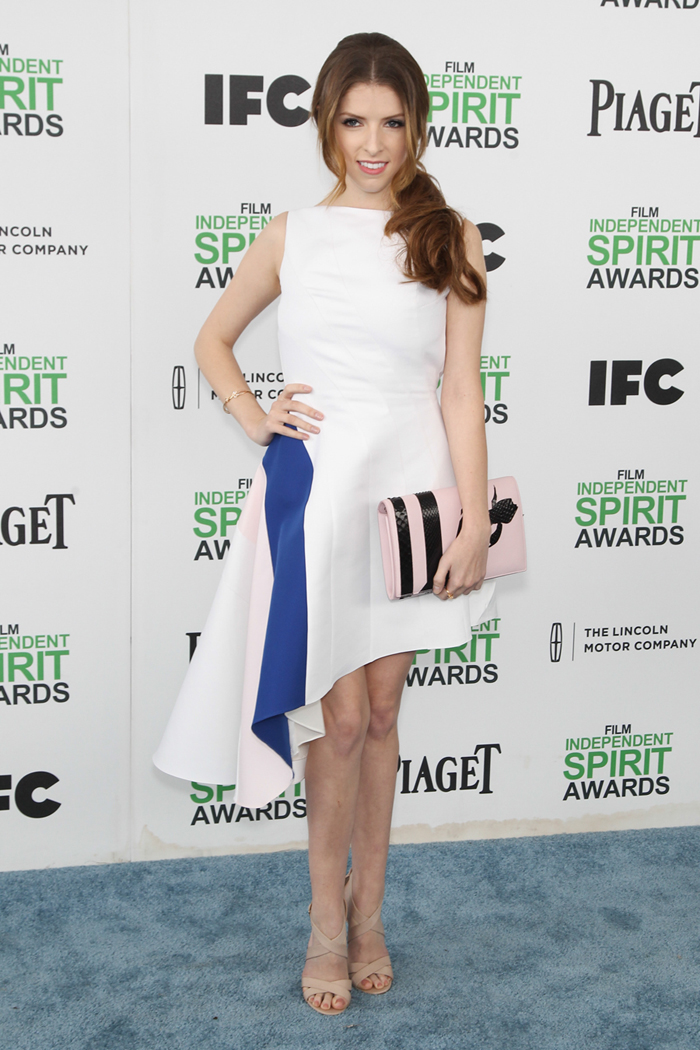 Anna Kendrick gave the official Christian Dior girls a run for their contracts last night at the Spirit Awards. Everything Anna wore here is Dior, and I love this dress (from the Resort line) so much. Dior's really into color-blocking lately, and it hasn't always worked. On this dress, the blue and pink panels add a splash of drama to this fresh white dress. Anna looks absolutely fabulous. Her nude sandals go barely noticed and let the dress really shine. She also went for understated, soft hair and makeup and opted for a bold note with her pink-and-black Dior clutch. My favorite part of this look was the rear view, which is completely backless and unexpected. I wish Dior would dress Jennifer Lawrence like this!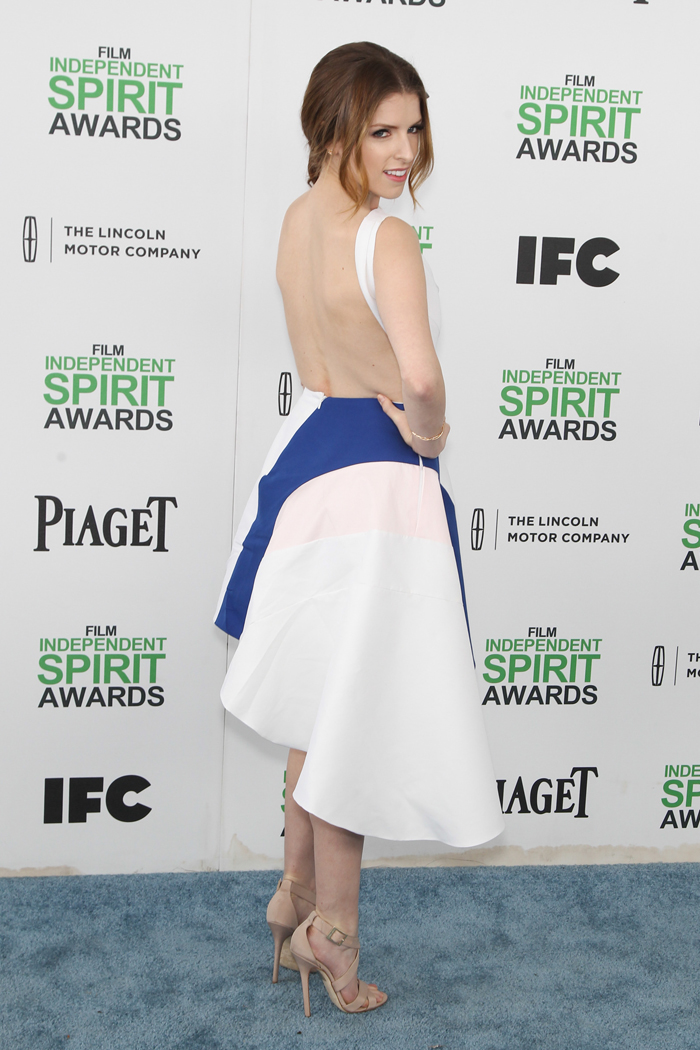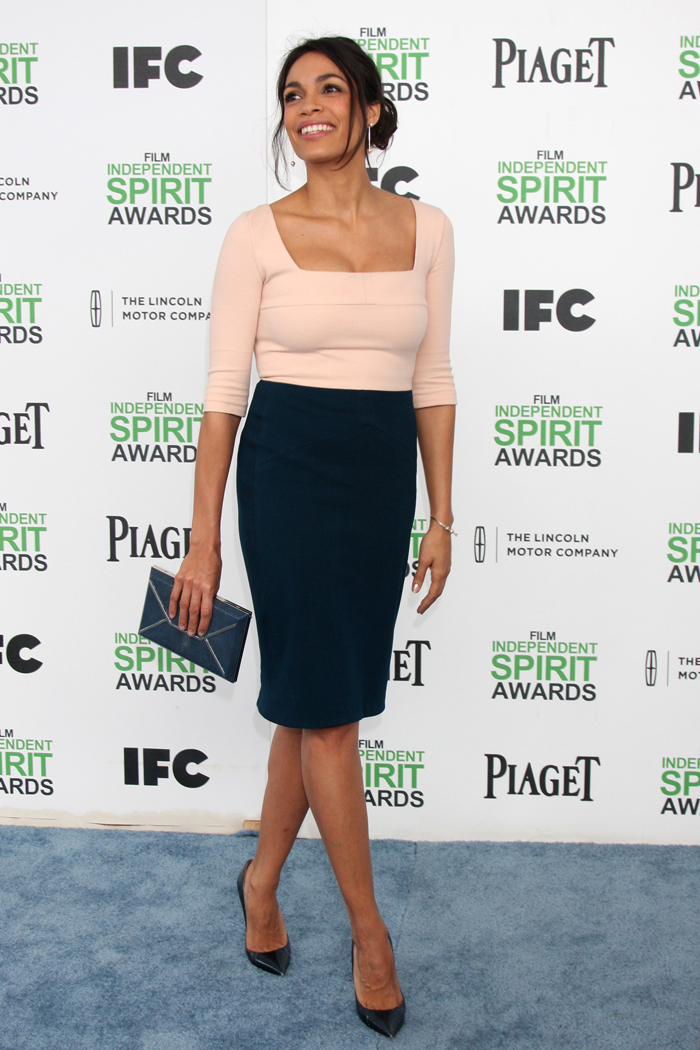 Rosario Dawson went a little bit legal secretary in Narciso Rodriguez. She paired a blush-pink top with a teal-blue pencil skirt. I think the overall look is too high-waisted and makes Rosario look a little bit boxy (which she is not). Her bold makeup is fun, and the loose, undone hair is just right.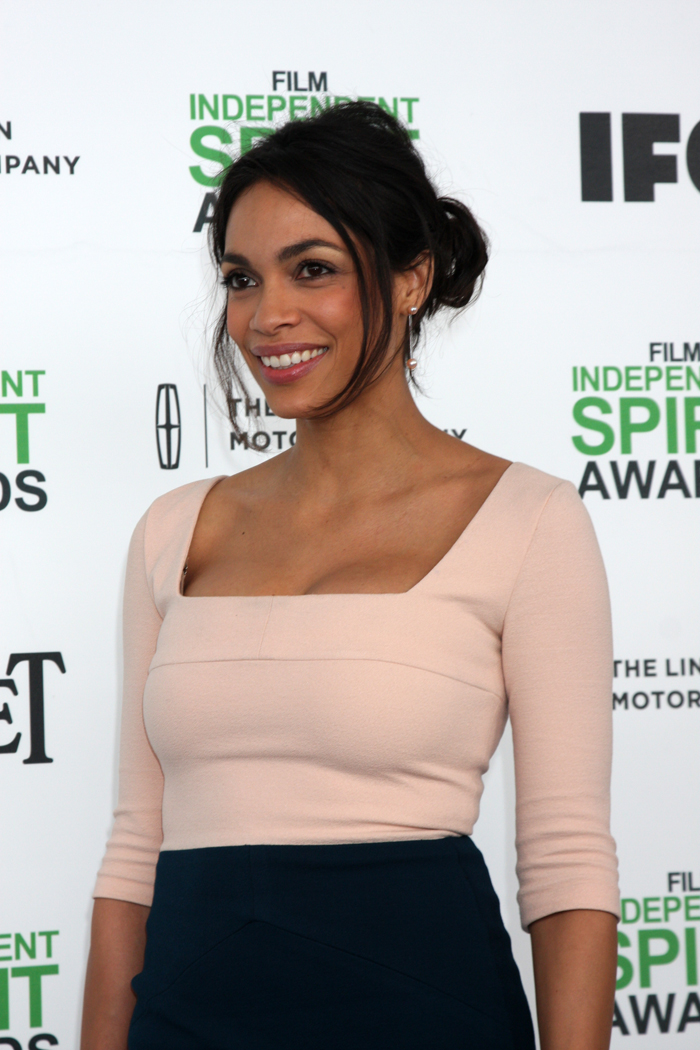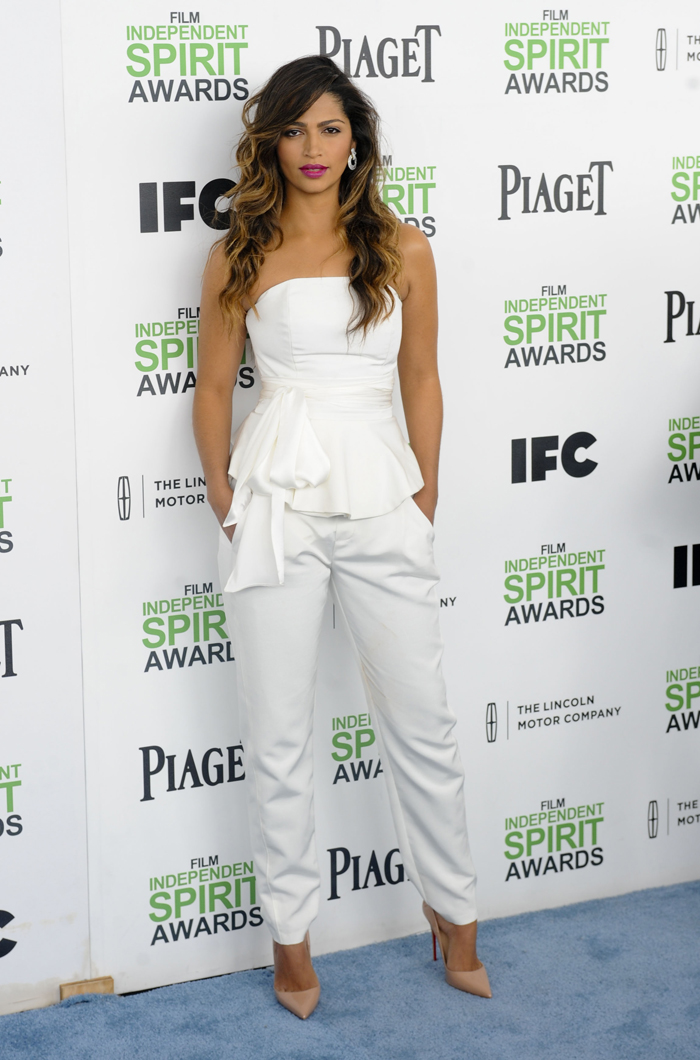 Camila Alves was so beachy in a white Juan Carlos Obando resort top and trousers. She looks absolutely amazing. Even the peplum doesn't ruin this outfit. Camilla's every inch the model here. She went in for some new hair extensions, but the look works on every level here. Great makeup too.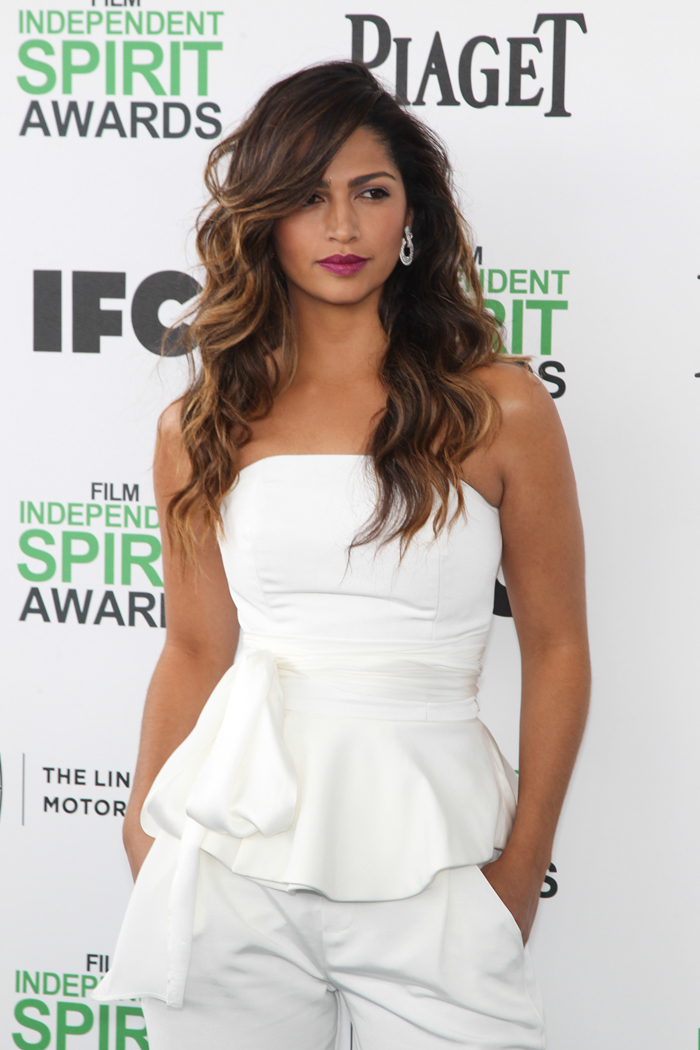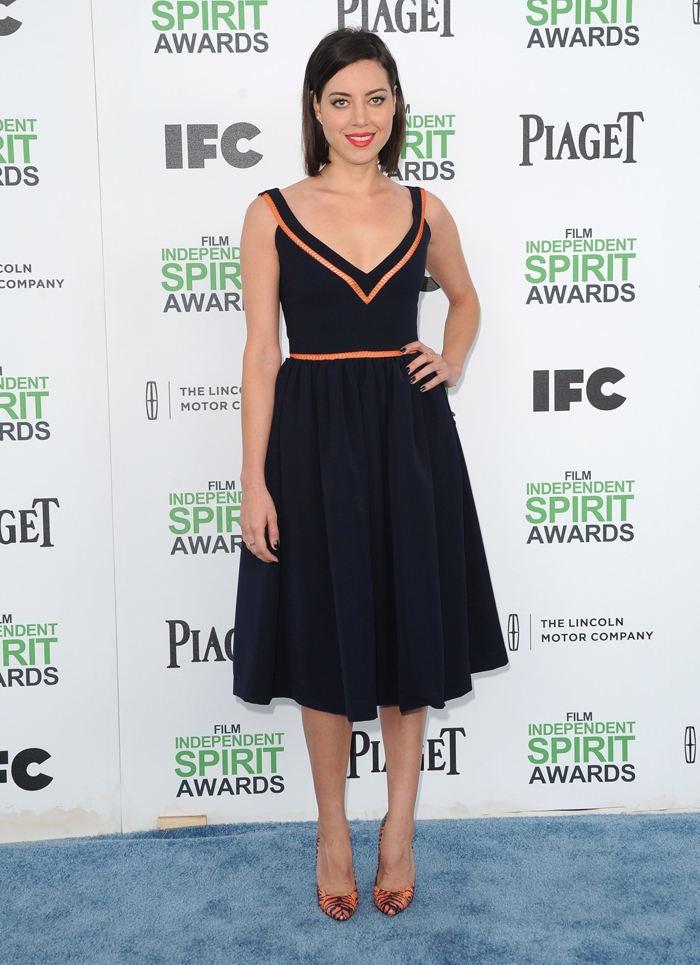 Aubrey Plaza looked amazing in a navy-blue Preen dress with orange detail. I love the silhouette of this dress, which is very 1950s and flattering. What really makes this look stand out are her Brian Atwood zebra-print shoes, which you can see in the gallery. The shoes add a funky edge to a polished look.
Photos courtesy of WENN