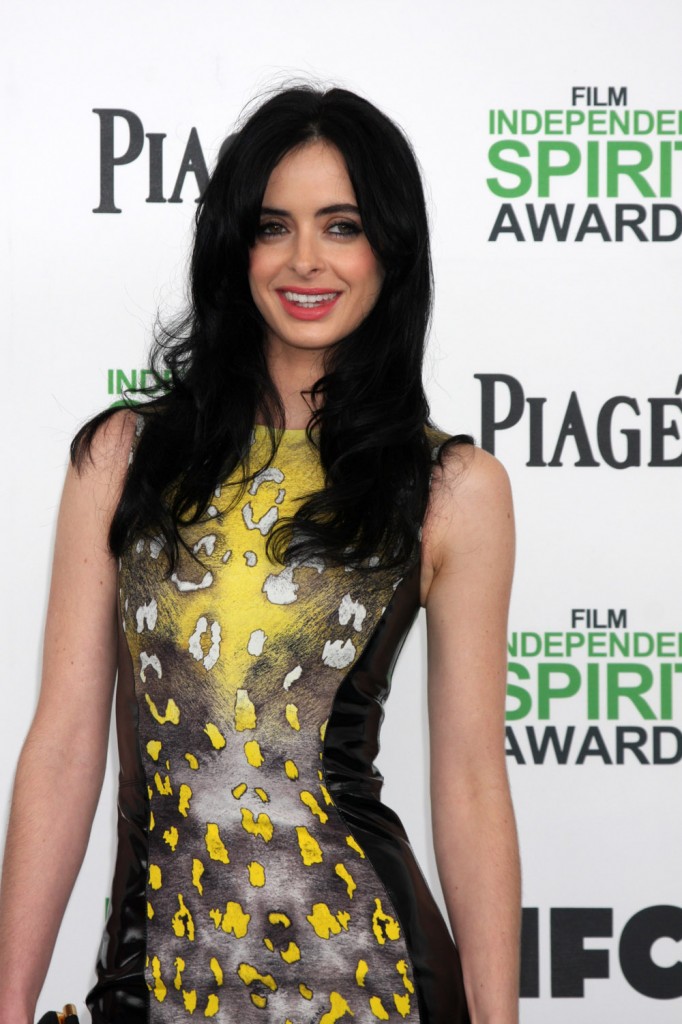 This morning we'll be bringing you the fashion from the Independent Spirit Awards, which were held last night in LA. The Spirit Awards celebrate films that were made for less than $20 million. A complete list of nominees and winners is here. 12 Years a Slave was the big winner, which is hopefully a sign for how things will go tonight at the Oscars.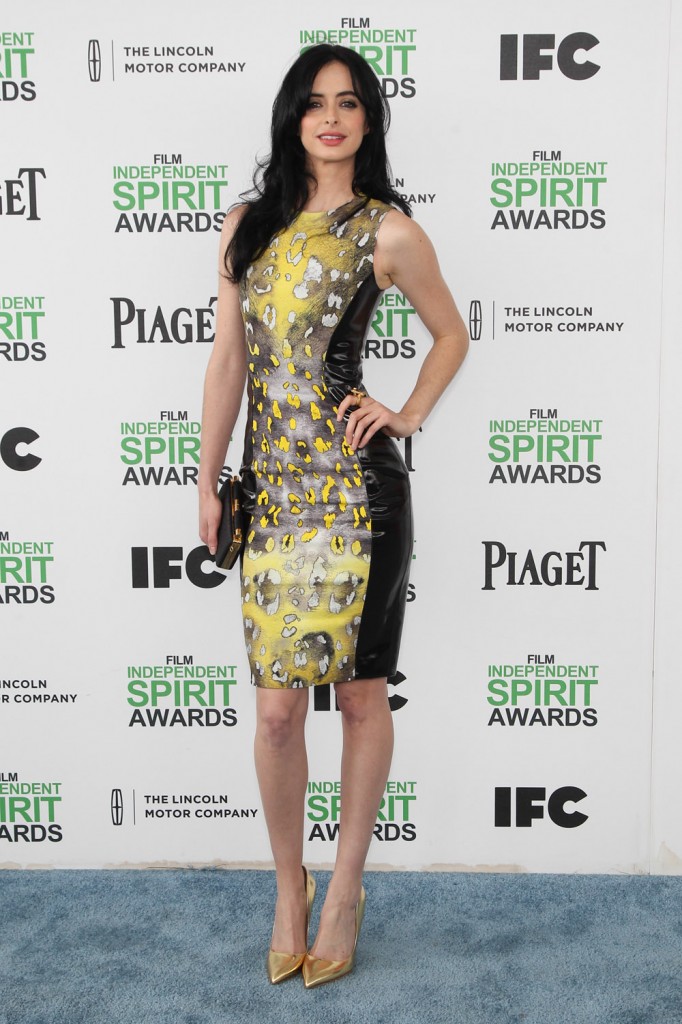 First off we have Krysten Ritter in a Versace illusion dress with a kind of yellow abstract leopard print and pleather-look black panels on the side. On the rack, I would probably hate this dress but Krysten really works it. I also love her choice of simple gold pumps, Red Carpet Fashion awards says they're "Rubert Sanderson 'Elba'" pumps. Krysten's styling is so pretty and I love her messy waves.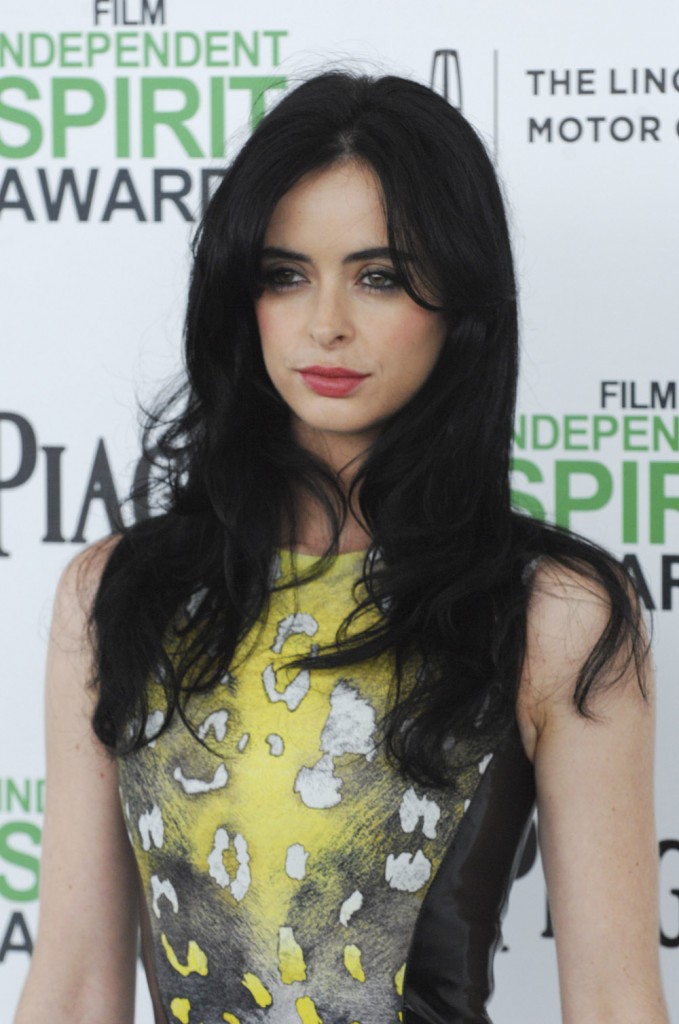 Here's another Kristen, Kristen Bell, also working it in formfitting strapless cobalt blue Reem Acra with black mesh and sequin details. She was there with her husband and fellow crusader against the paparazzi, Dax Shepard. This dress fits her like a dream and. I like that she also went with beachy hair and understated makeup.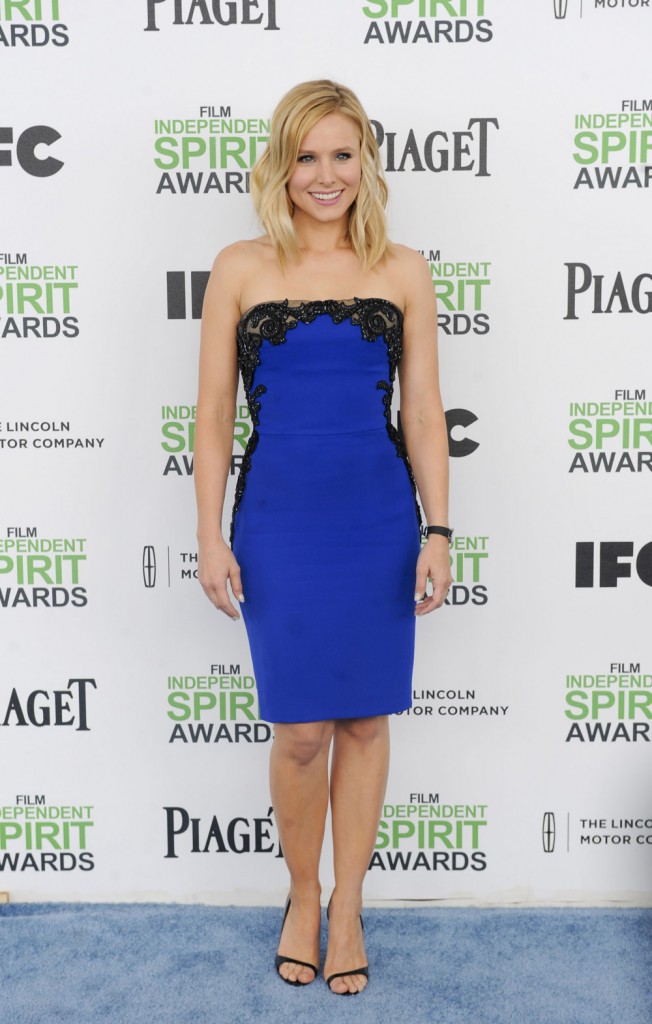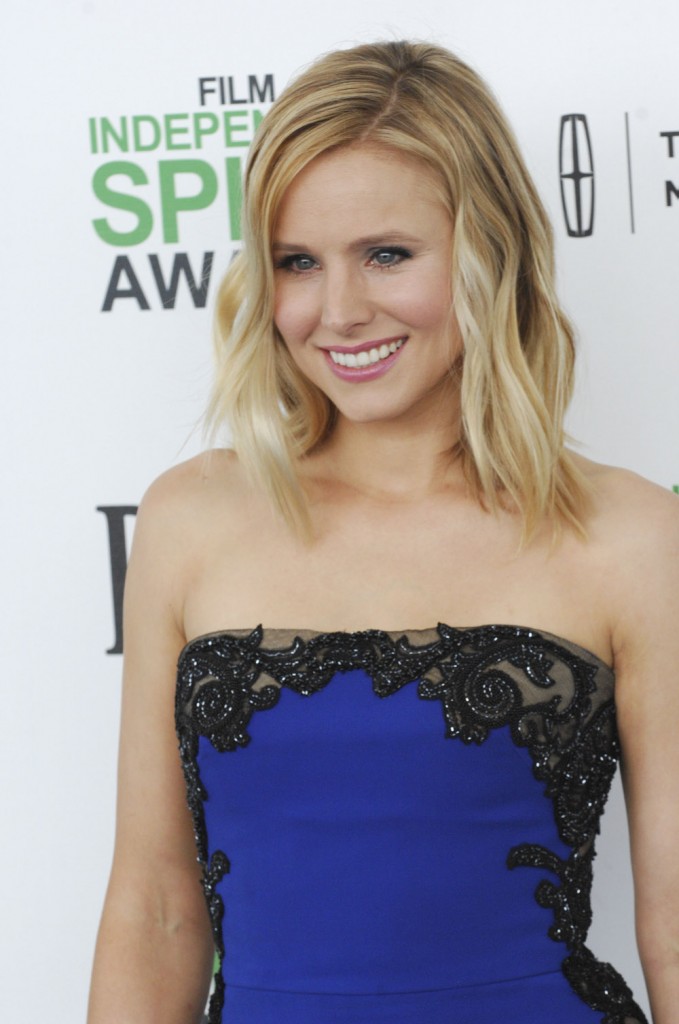 Dax and Kristen clowned around on the red carpet. Dax got some highlights. I hope they're for a role.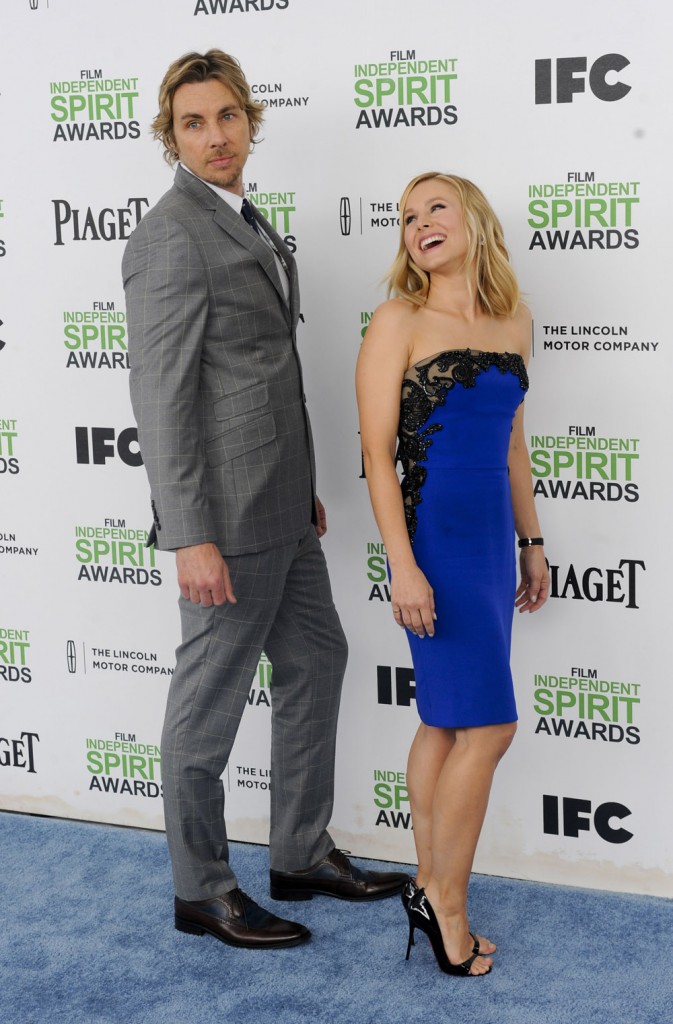 In contrast we have Sarah Paulson in a bizarre white Honor gown with lighter colored fabric on the lower arms and midriff and giant blue flower appliques on the shoulders and down the back. At least it's not a cut out. This is just a strange dress. When she slouches even slightly it looks like the top is cut asymmetrically, although it looks straight from head-on. Paulson's film Mud won the Robert Altman Award, which is given to the film's director, casting director and cast.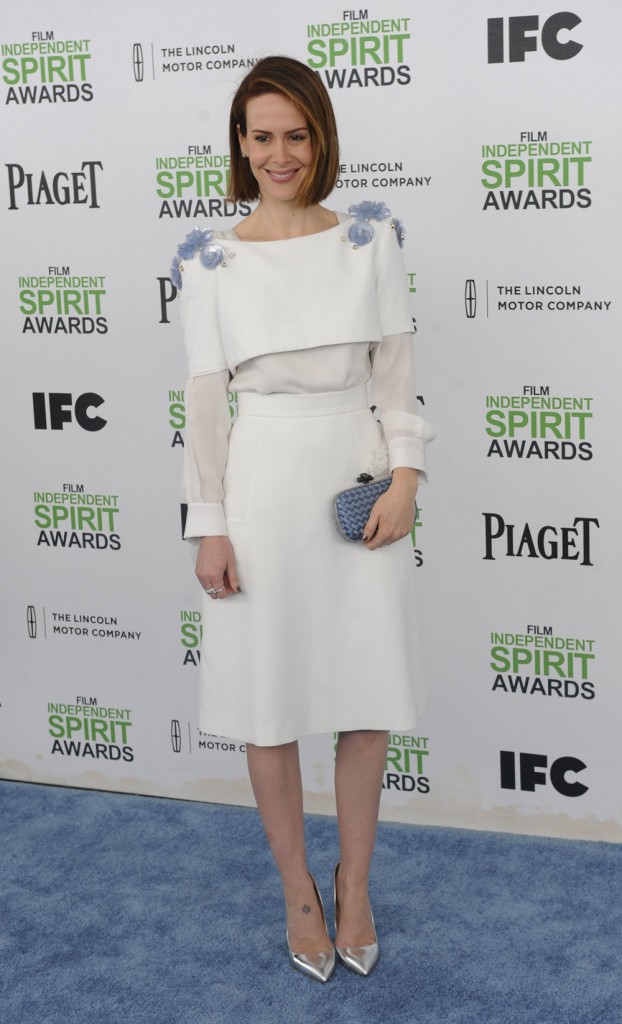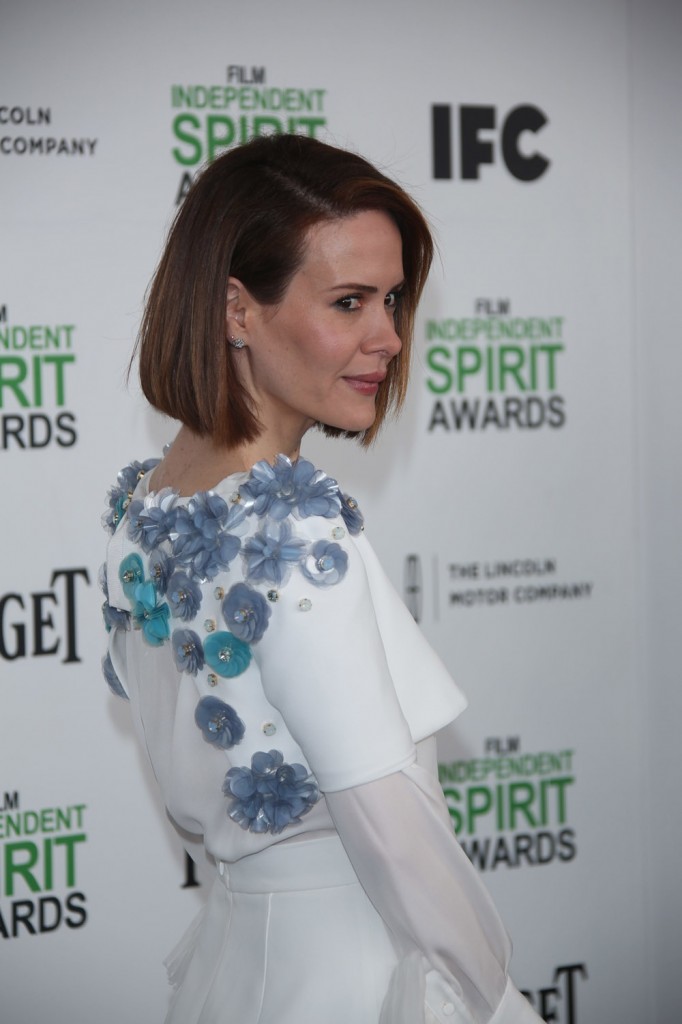 And here's Octavia Spencer in her favorite designer, Tadashi Shoji. This is a great dress and I like the lace pattern across the front. It's a clever twist on an illusion dress. She could have done without the black scarf, and she did take it off in the press room. Also the shoes are a bit too clunky for this look. Octavia's film Fruitvale Station won First Feature. She's shown here with director Ryan Coogan and her co-star Michael B Jordan.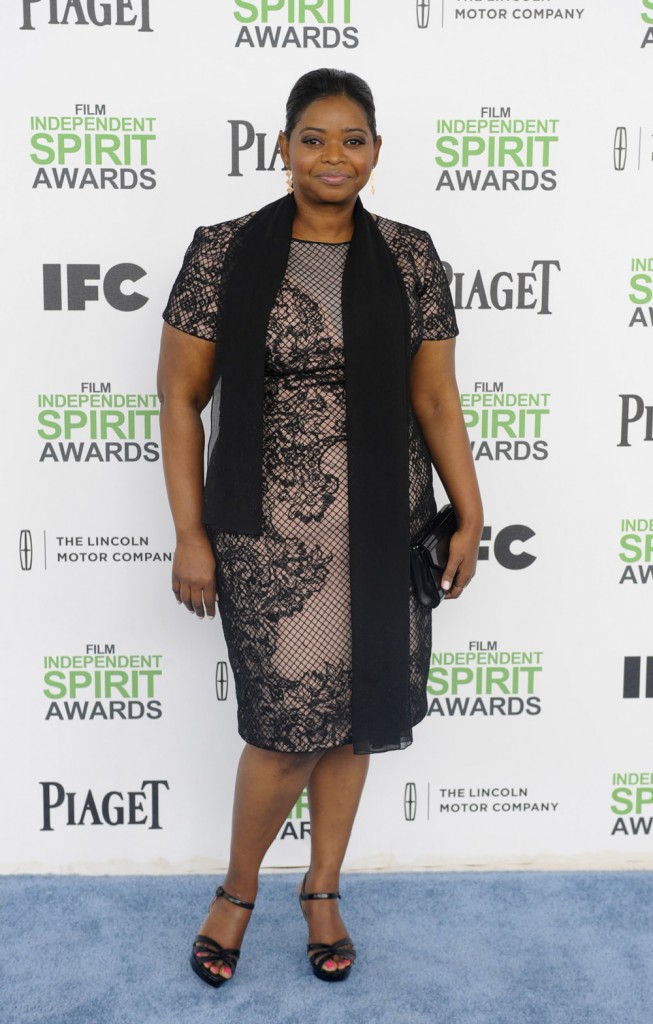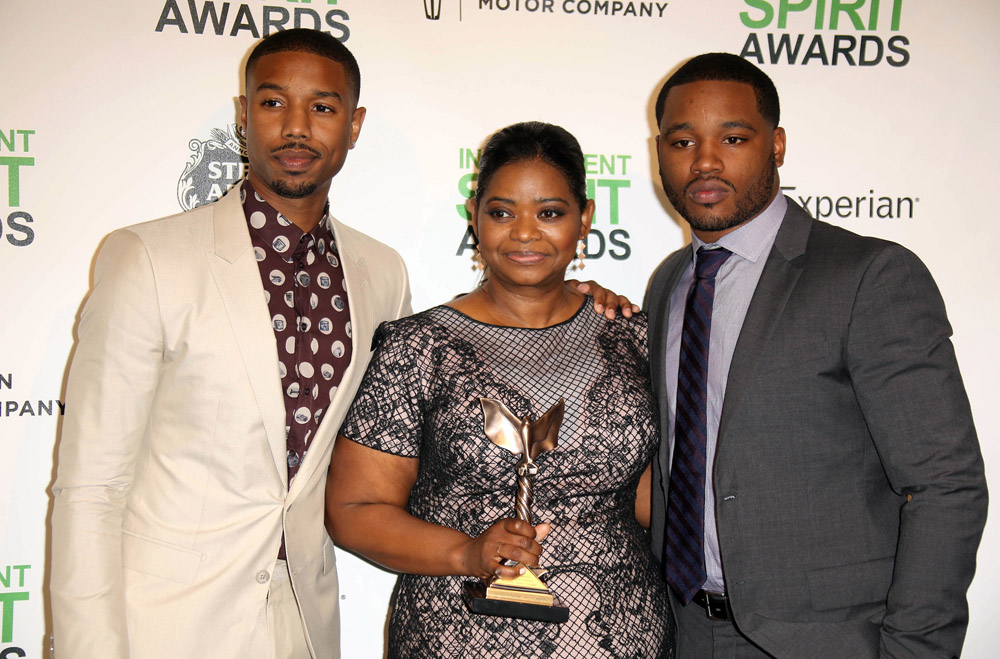 Photo credit: WENN.com