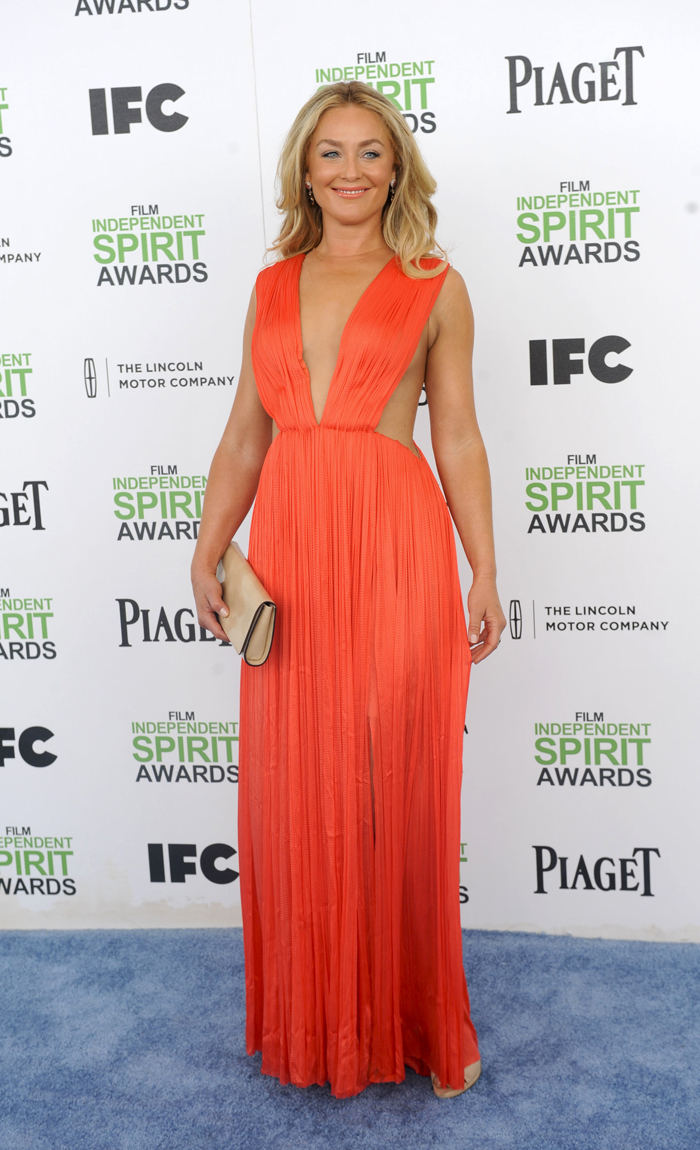 Elisabeth Rohm wore orange to the Spirit Awards last night, and there was no missing her in this Maria Lucia Hohan gown. Her overall look was very Kim Cattrall, and not in a good way. Elisabeth has mixed up her game a lot during this awards season. She even made Marchesa look good at the SAGs! Everyone knows that's almost impossible to do, which makes this Spirits look even more disappointing. The illusion panels on this dress look okay from the front. Not too bad. Then Elisabeth turns sideways, and the vast quantity of sideboob cannot be forgiven. This is not subtle sideboob. Poor Elisabeth has also taken "beachy" to new levels with too much self-tanner. There's too much orange here: orange dress, orange lips, orange skin. The weird tan clutch is just confusing.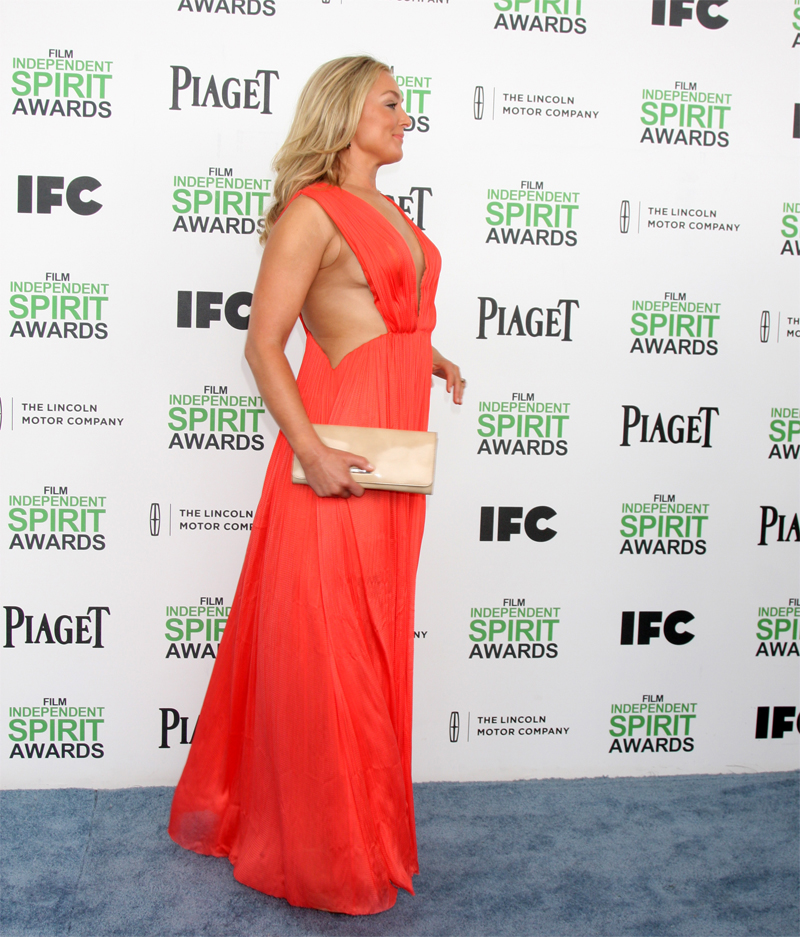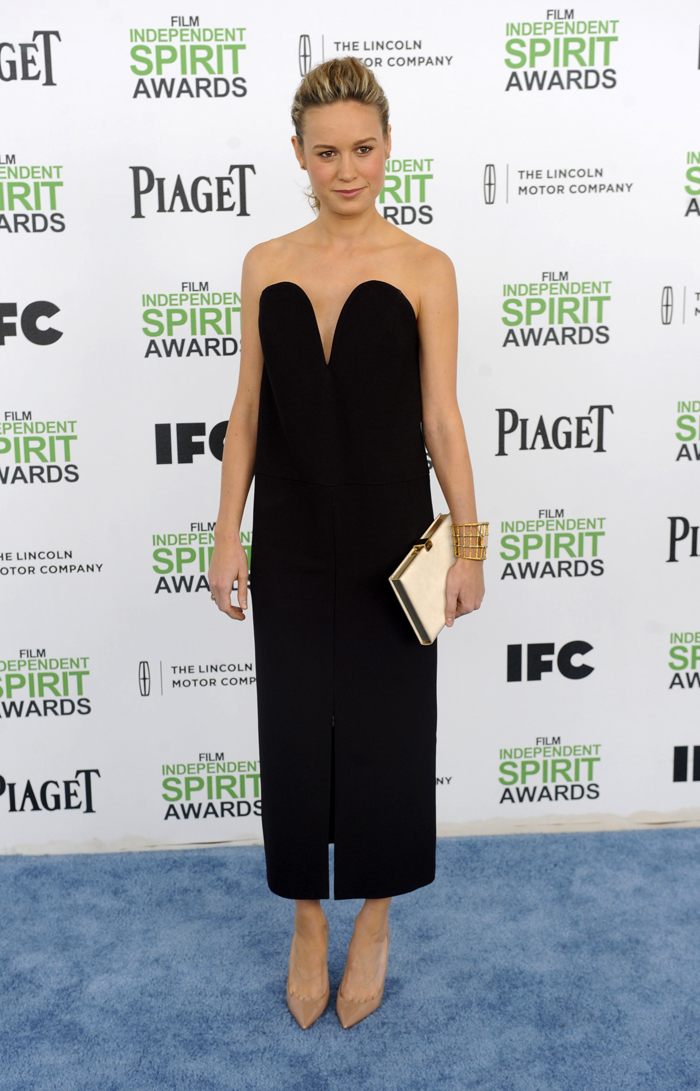 Brie Larson looked super budget in a black Maison Martin Margiela dress. Can we call this a "statement" dress? Somehow this is over-the-top and still very plain. The cut of the top portion looks like bunny ears, and the silhouette is not flattering at all. This dress is so fugly, and Brie usually styles herself better than this.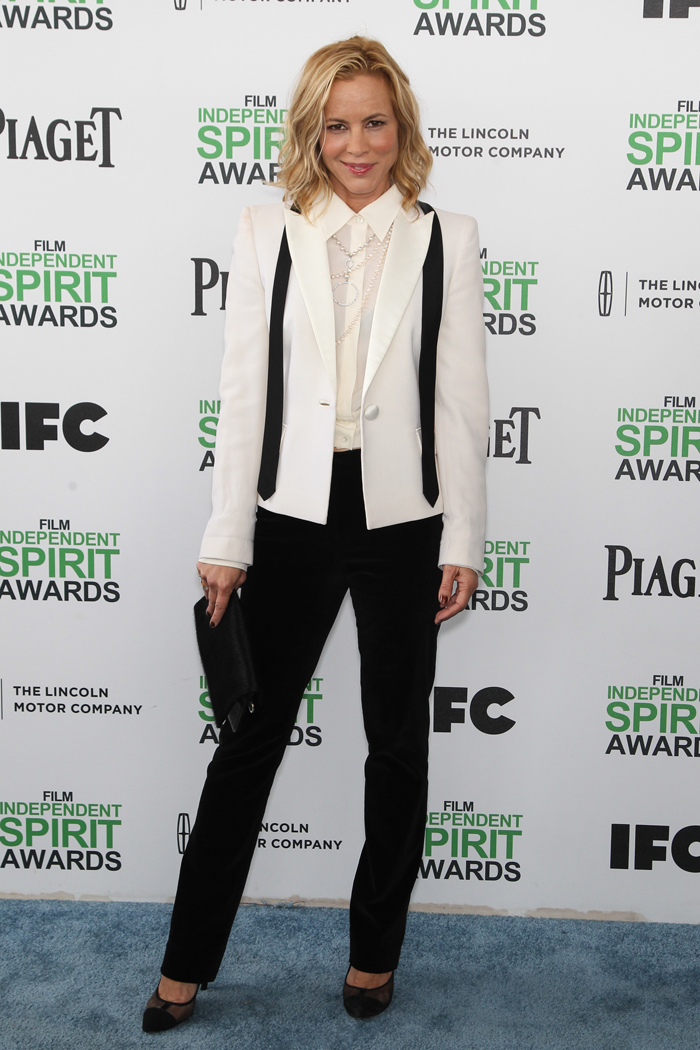 Maria Bello tried to pull off a deconstructed tuxedo look, which may have worked on an ironic level in a more formal setting. It also doesn't help that Angelina killed this look for everyone else at the BAFTAs. Maria's so gorgeous though. Her smile wins me over every time.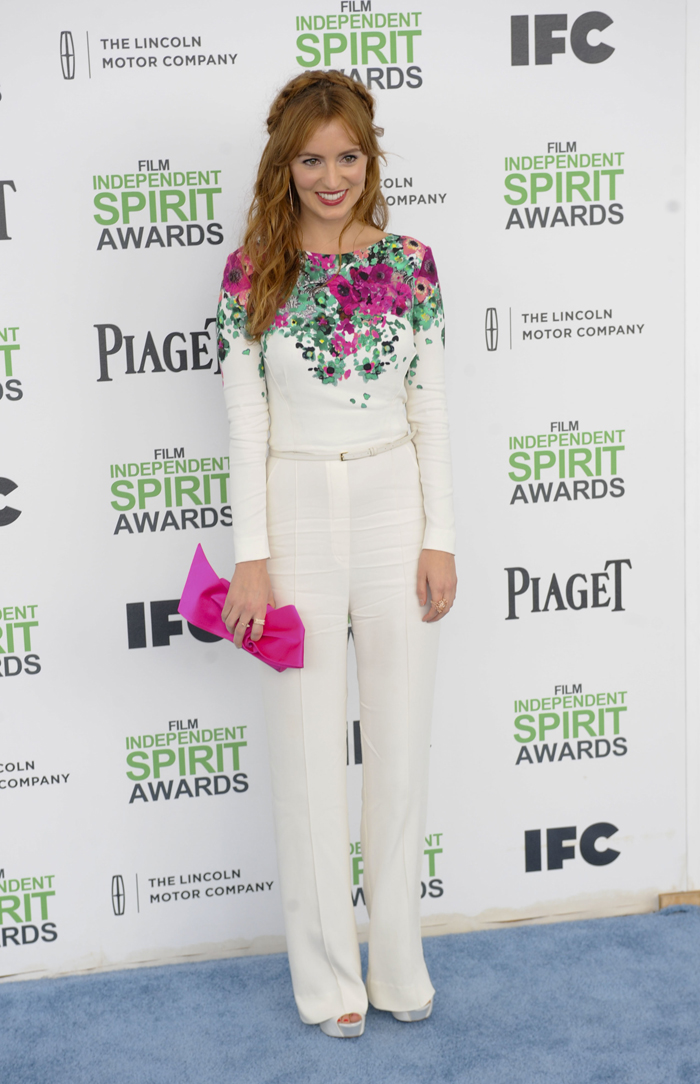 Ahna O'Reilly wore a nightmarish Elie Saab white top and matching pants. This designer is known for embellishment, but this top is a flowery nightmare found in your grandma's closet.
Photos courtesy of WENN