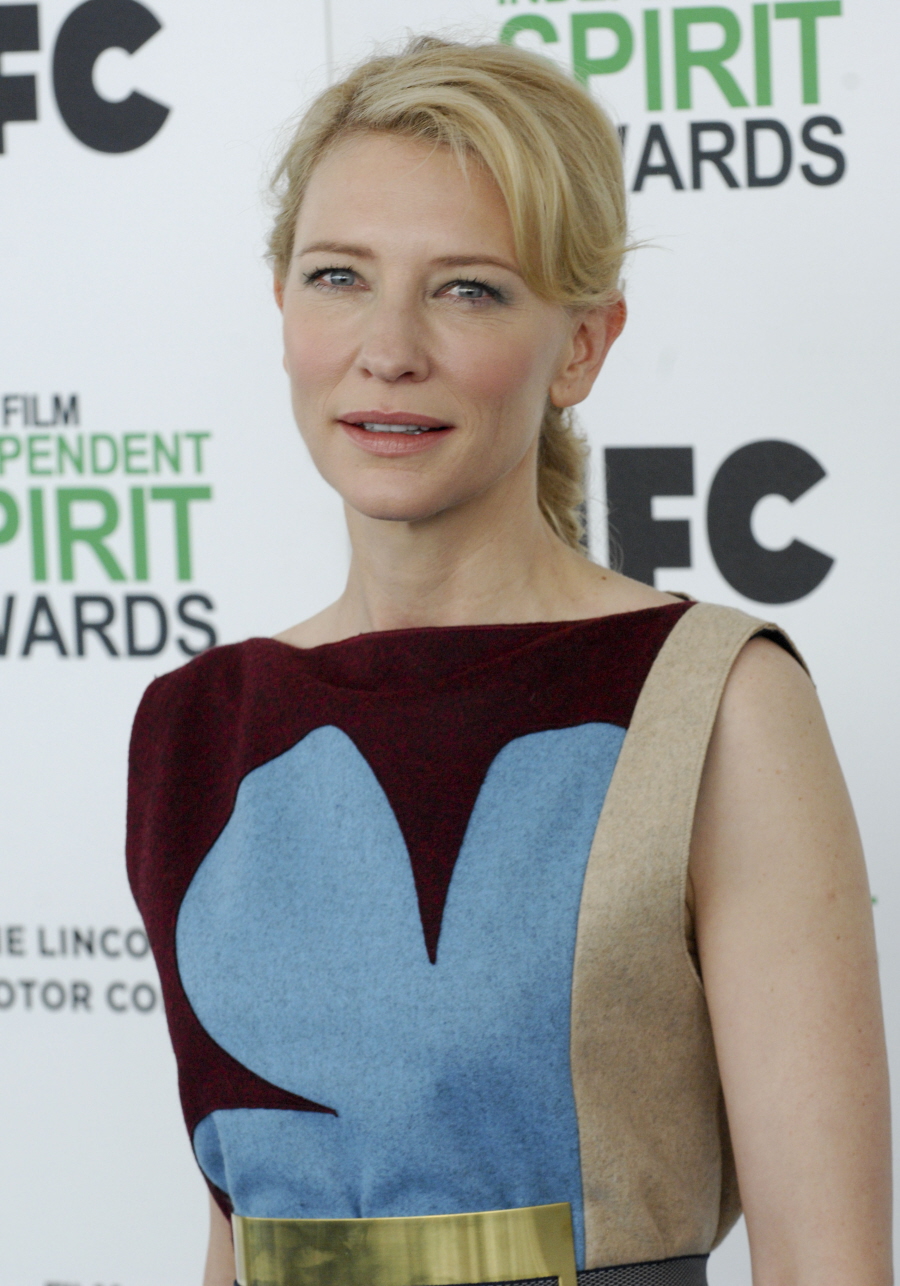 Maybe this is anticlimactic, but there was no way that Cate Blanchett was NOT going to win the Oscar tonight. I mean, there were a few weeks there where it looked like anyone associated with Woody Allen was going to be shunned, but it seems like Hollywood was happy enough to separate the Woody issue from Cate Blanchett. So, our queen was crowned once again. This is Cate's second Oscar (she won supporting actress in 2005 for The Aviator) and her first lead-actress Oscar.
Cate got a great standing ovation (totally deserved it too) and she joked to the audience, "you're too old to be standing." She talked for a while but it went quickly. She said something about the award being "random and subjective" and she honored her fellow nominees with generosity (except for Julia Roberts – Cate told Julia to "suck it"). She uttered the name "Woody Allen" on stage and that got applause, surprisingly. My favorite part is her complete admonishment of the idea that films that center around women are somehow "niche" films that don't make money. Well… she looked beautiful and the award was well-deserved and I'm happy for her. Congrats, Cate!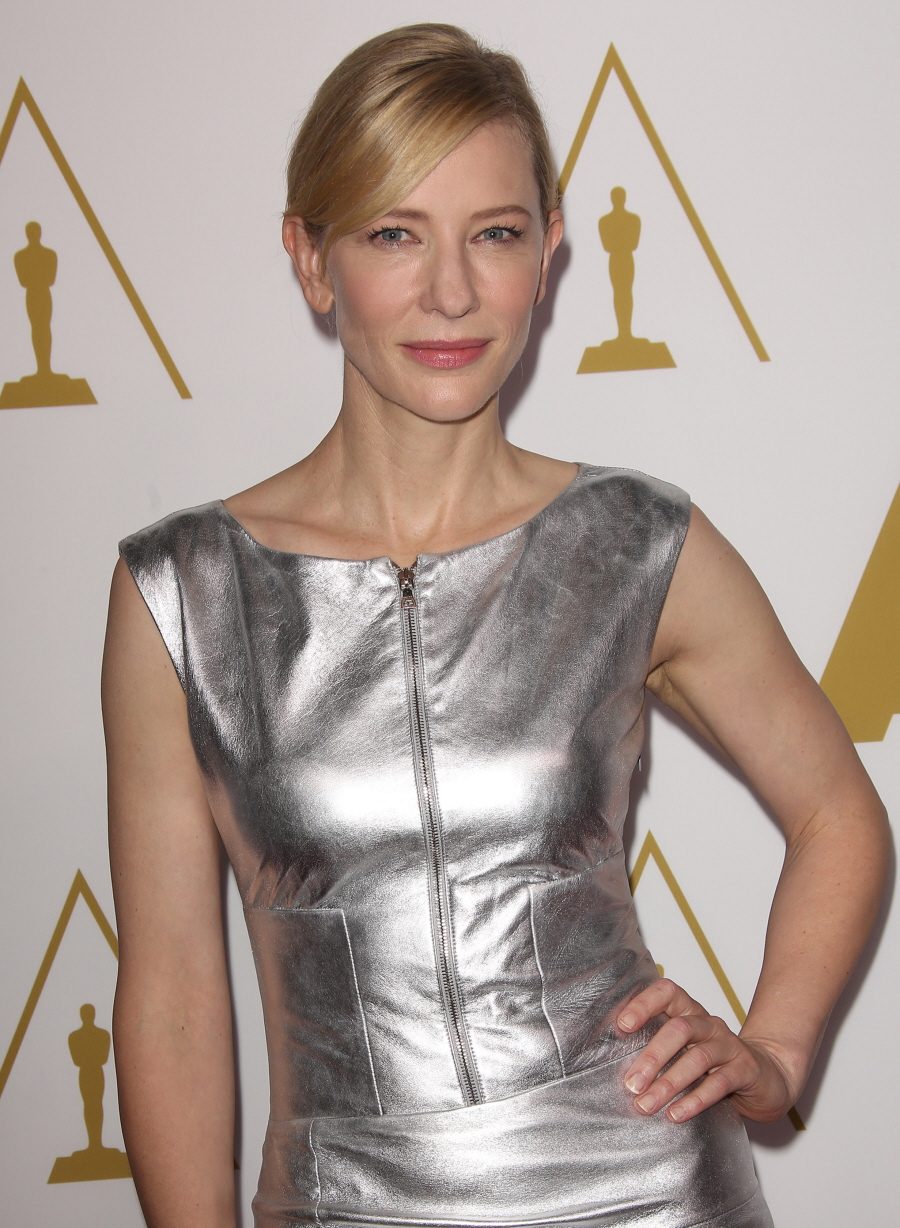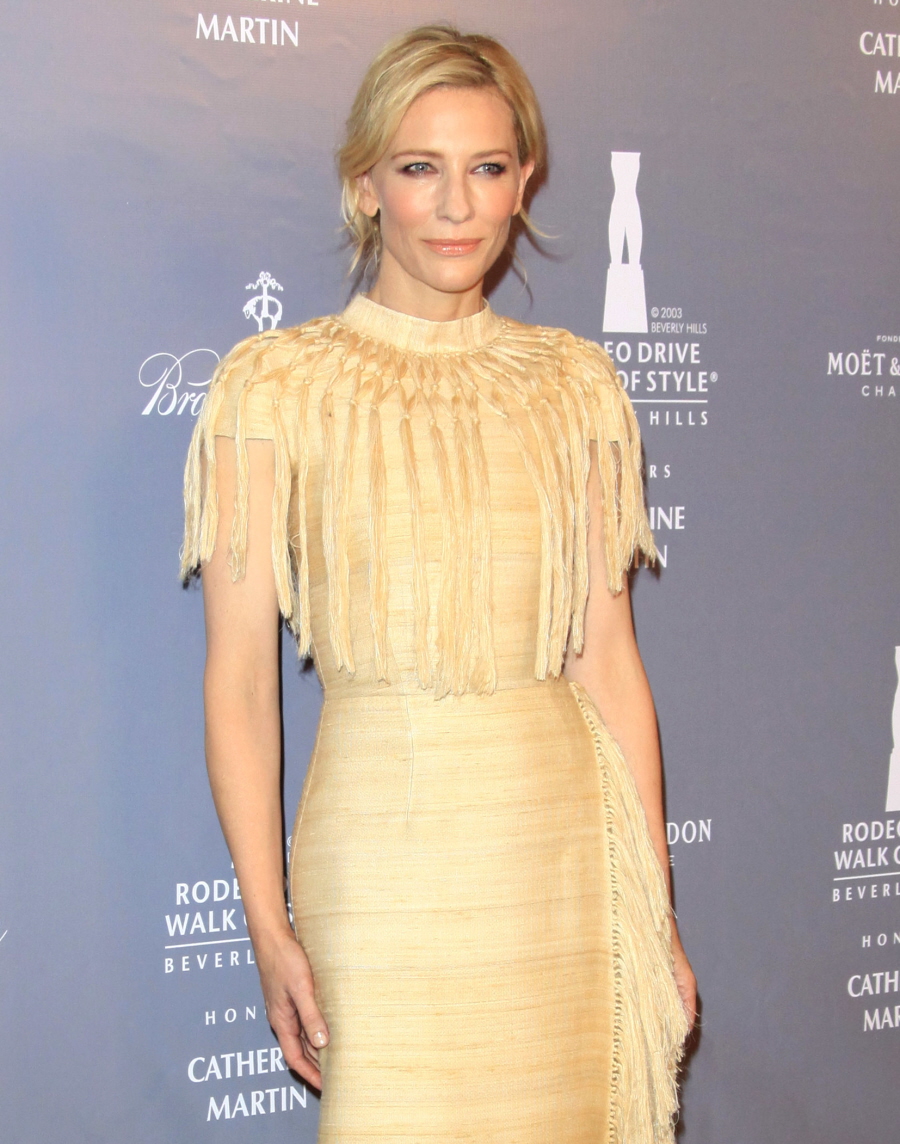 Photos courtesy of WENN.