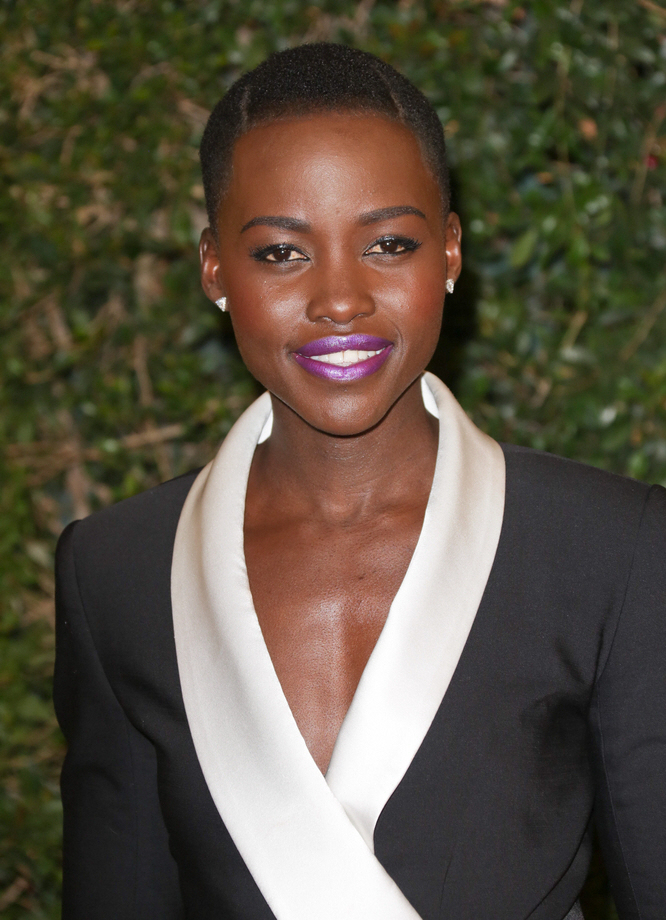 LUPITA!!! I'm so happy, I barely have the words.
Lupita Nyong'o became one of the very, very few actors to win an Academy Award for her first feature film. Her trajectory – from complete unknown to Oscar-winning actress and style It Girl – reminds me very much of another actress who won the Oscar on her very first film: Audrey Hepburn. Lupita, a Yale Drama School grad who just turned 31 years old yesterday, looked so happy and emotional when she won. Liza Minnelli kind of ruined the thanks, but whatever. It helped that Lupita looked like a princess, and that's what she was: our new Hollywood princess. She even got a standing ovation, which was extraordinary, and just goes to show how popular she is and how she's run a really effective Oscar campaign -it's not just that people loved her performance, they love HER.
Lupita thanked director Steve McQueen profusely, saying that "It has been the joy of my life" to go on this journey with the film. She thanked Chiwetel Ejiofor and Michael Fassbender (she described him as "my rock," which is kind of hot). She was emotional, but not a mess, which was great, and she ended her speech by saying that this award was a validation that "No matter where you're from, your dreams are valid."
Incidentally, the seating arrangement around the 12 Years area is fascinating! Benedict Cumberbatch is sitting next to Angelina Jolie. This is amazing to me.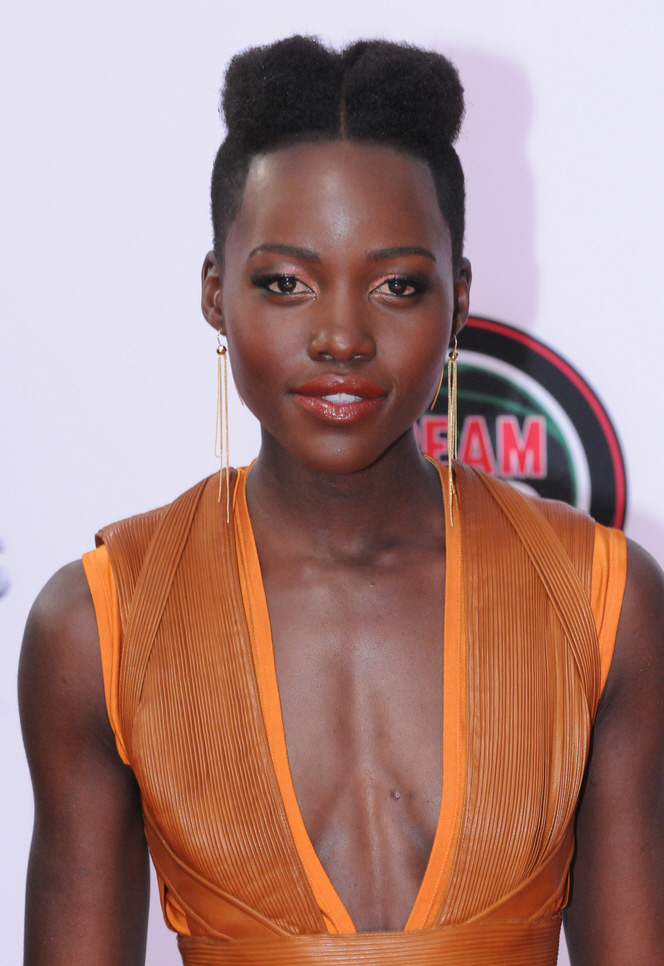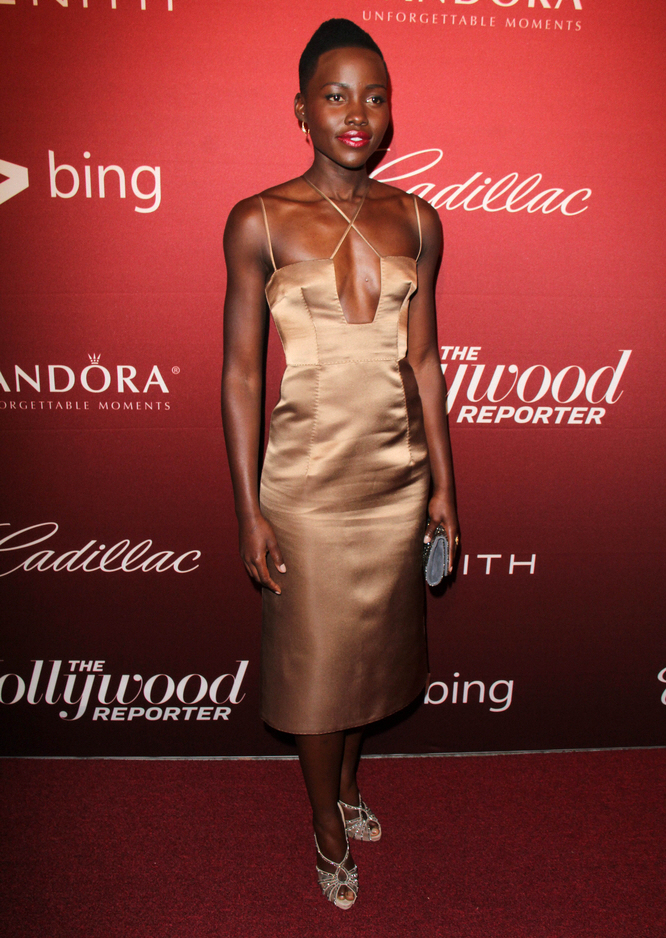 Photos courtesy of PR Photos.