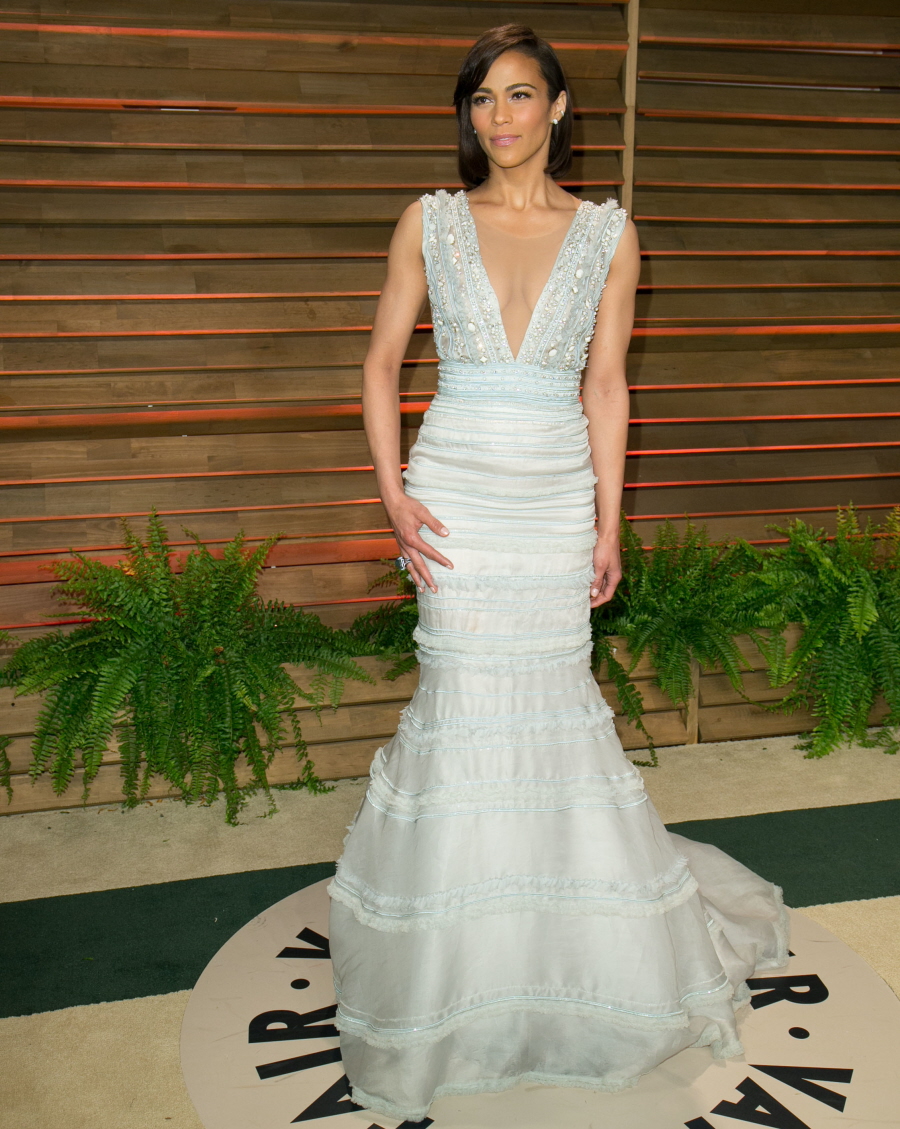 Here are some photos of Paula Patton at the Vanity Fair Oscar after-party on Sunday night. She didn't go to the Oscars, but Paula was out and about consistently during Oscar weekend, attending (and presenting at) the Spirit Awards, and then making the Oscar party rounds. Her dress is Celia Kritharioti – it's pageant-y to me, but I'm also relieved to see that her boobs aren't jacked up or squished in something much too tight. At the Spirit Awards, she did wear a canary yellow dress that was much too short, but it was fine. It was a good outing for her first post-split red carpet, and bonus: she got flirty with Jeremy Renner.
So, is there any chance that Paula and Robin Thicke are going to get back together? Or were these outings just evidence that Paula is acting like a single lady? I don't know. I do know that Robin is still acting like he wants her back. While performing in Atlantic City on Sunday, Robin dedicated a cover of "Let's Stay Together" to Paula and he's been telling his audiences: "I want everybody here to know that I'm trying to get my girl back." TMZ says that Paula isn't falling for his act, though. At least not completely.
Robin Thicke can cry all he wants on stage about his love for Paula Patton … but it's not going to change her mind about leaving him … sources tell TMZ. For that … he has to do something else.

Sources connected with the couple tell us … Paula is unimpressed with Robin telling both TMZ and thousands of concertgoers he's trying to win her back.

Here's the good news for Robin. Although she TOLD him she wanted a divorce, she hasn't hired a divorce lawyer yet and she's open to reconciliation.

BUT … before she takes him back, Robin has to prove his loyalty to her … by his actions. She's keeping tabs on him at his concerts, watching who he hangs with, which parties he attends — especially the after parties — and what photos surface.

We're told Paula knows photogs have their cameras trained on Robin, and she views the paparazzi are her private detectives. You know the drill, Robin.
Yeah… that's going to blow up. You might as well hire that divorce lawyer now, Paula. It will save you some time and energy. Robin is "behaving himself" right now, but as soon as he hits up a club (my prediction: within the next week), there will be incriminating photos and tons of stories about how he got this girl's digits and how he was making out with that girl, etc. Just hire the lawyer now, girl.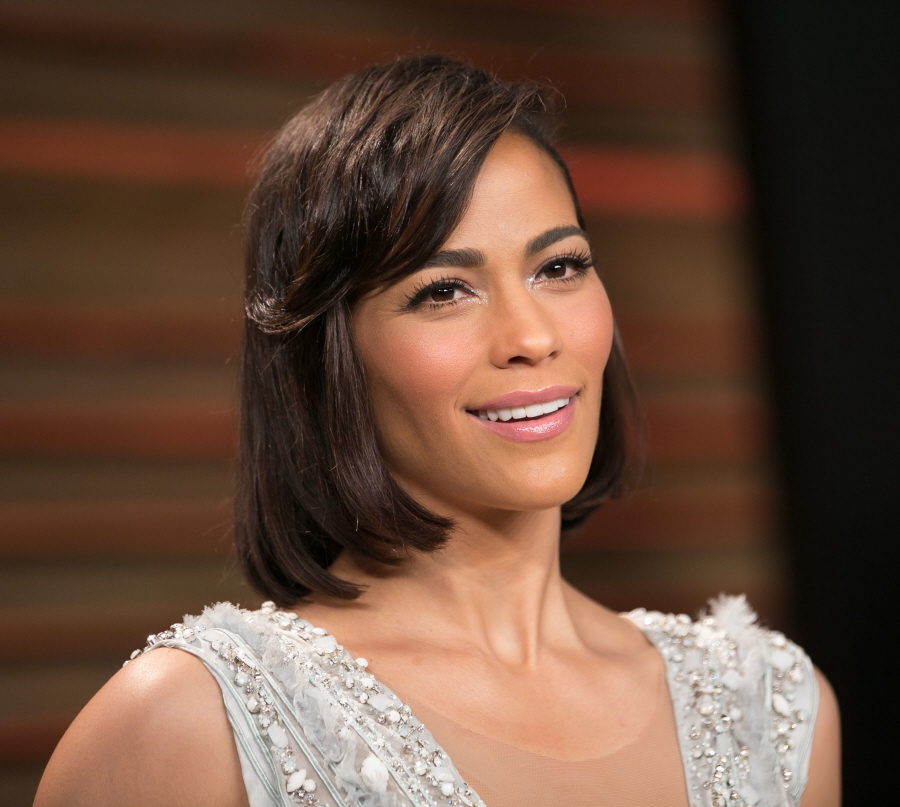 Photos courtesy of WENN.