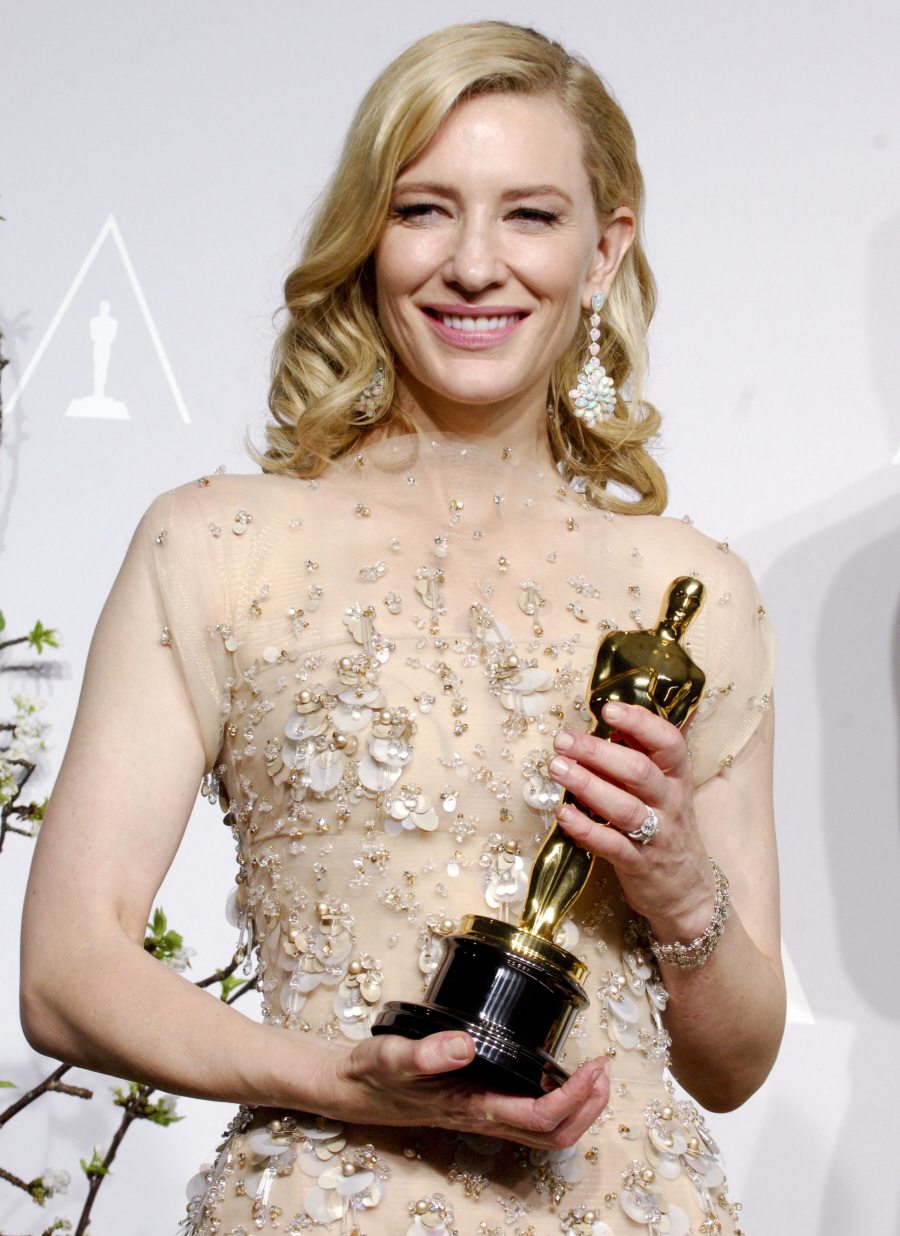 Let's just take a moment to appreciate the wonder that is Cate Blanchett once again. I have a feeling that we won't be hearing much about her for a while – Cate does tend to go back to Sydney to hibernate in between film projects, plus she's all about her theater company these days. So, I'm just saying, we might not be talking about her much for months beyond her Oscar win. Let's enjoy it while we can.
There were some unanswered questions about Cate's excellent Oscar speech, like… "Why did Cate tell Julia Roberts to 'suck it'?" Cate was asked about that in the press room, and she basically said that in the middle of the Oscars, during so many of the technical awards, she was in the bar drinking with Julia. Which is awesome. Can you even imagine how dirty and gossipy they are? She also told Extra after the Oscars "You watch it, Julia. I'm after your ass." Go here to see that interview.
In the press room immediately following her win, Cate was asked how it felt to be the first Australian actor to win two Oscars and she blurted out "And don't you f–king forget it!"
And after a long night of partying, Cate went on Ellen's show after just a few hours of sleep. Cate is so funny! Her voice is so froggy too, it's awesome. She curls up with a blanket, gossips, complains about how she didn't get any pizza and she volunteers to let audience members hold her Oscar. She's magnificent.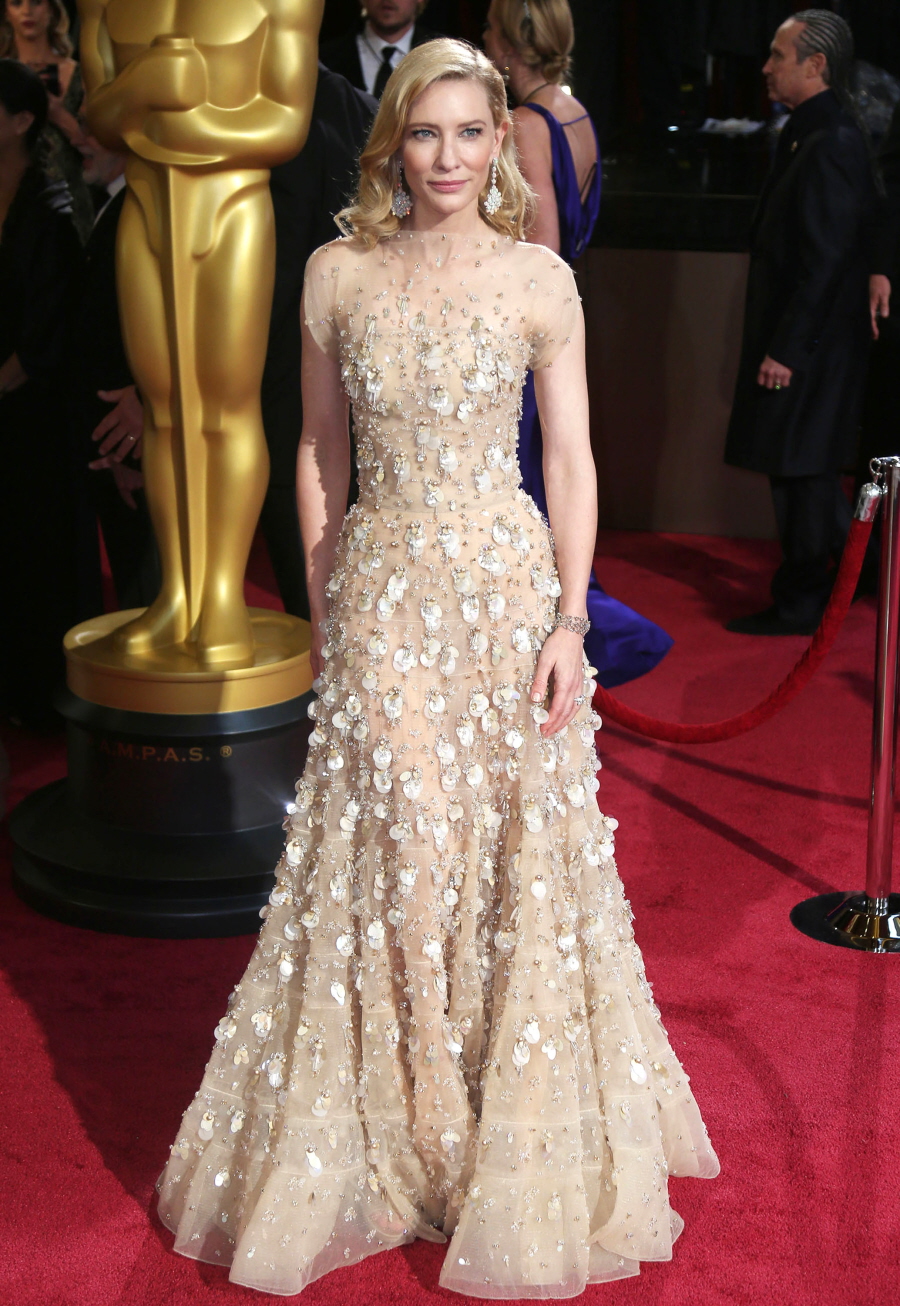 Photos courtesy of Fame/Flynet and WENN.