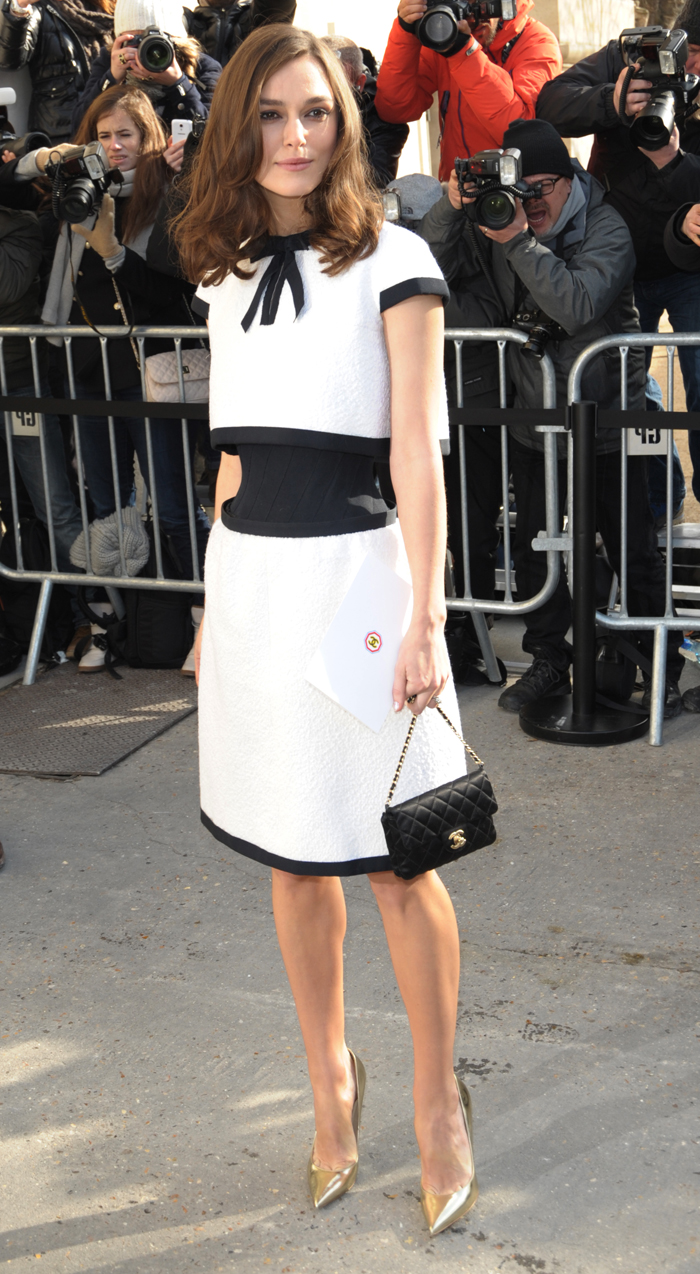 These are photos of Keira Knightley (plus Rihanna and a few other assorted people) at the Chanel show in Paris today. James Righton was there with her, and the two made a dashing pair as they stepped out of their car.
What's really making waves is Keira's Chanel dress and the emphasis it places around her tiny waist. This is somewhat controversial because Keira is often criticized for being too thin, but I don't think she's anorexic. Keira has already discussed eating disorders at length. She she has family members with ED and does not treat the subject lightly. What's going on with this dress is something of an optical illusion. The black-and-white contrast is fueled by a boxy white top over black section that hugs the midsection before it separates flared white skirt. This makes Keira's waist look smaller than it actually is. Keira looks gorgeous, and her skin is glowing. She is healthy.
Rihanna was wearing the same design (with some added flair), but the narrow-waisted effect is missing because the dress is lilac instead of black-and-white. Vanessa Paradis attended but wore jeans. She's French, so she can do that and still look chic. Melanie Griffith looked like she was playing golf at the country club. Anna Wintour looked nuclear as always.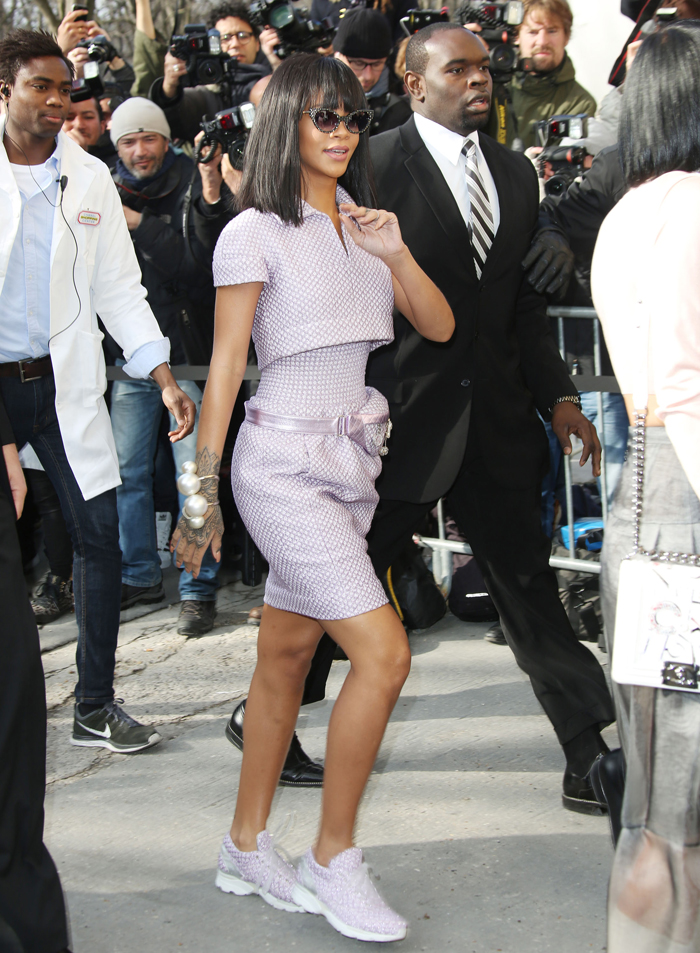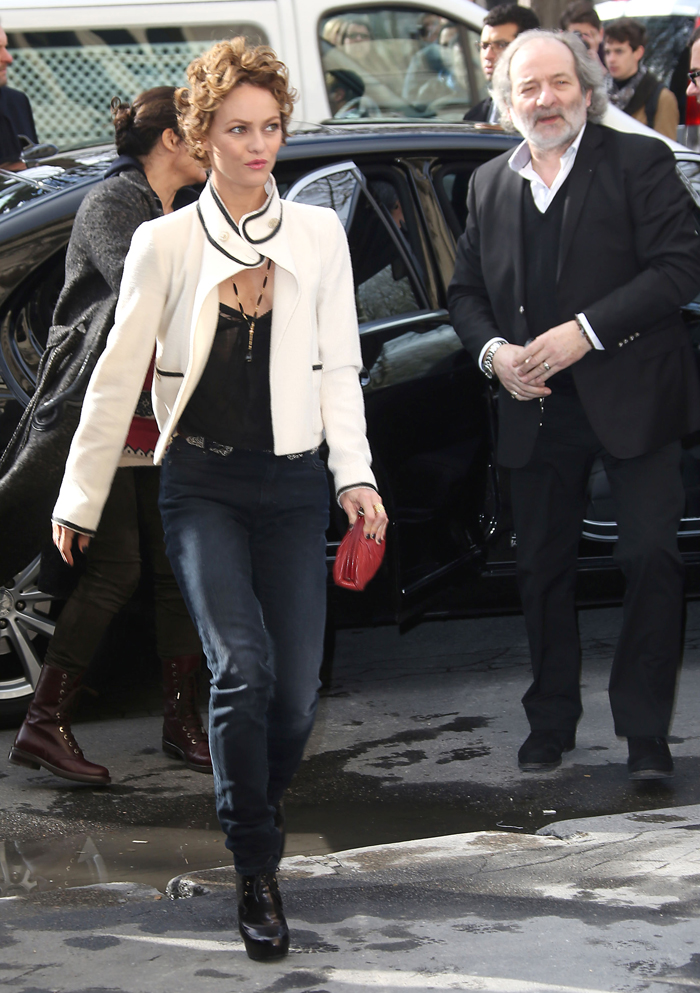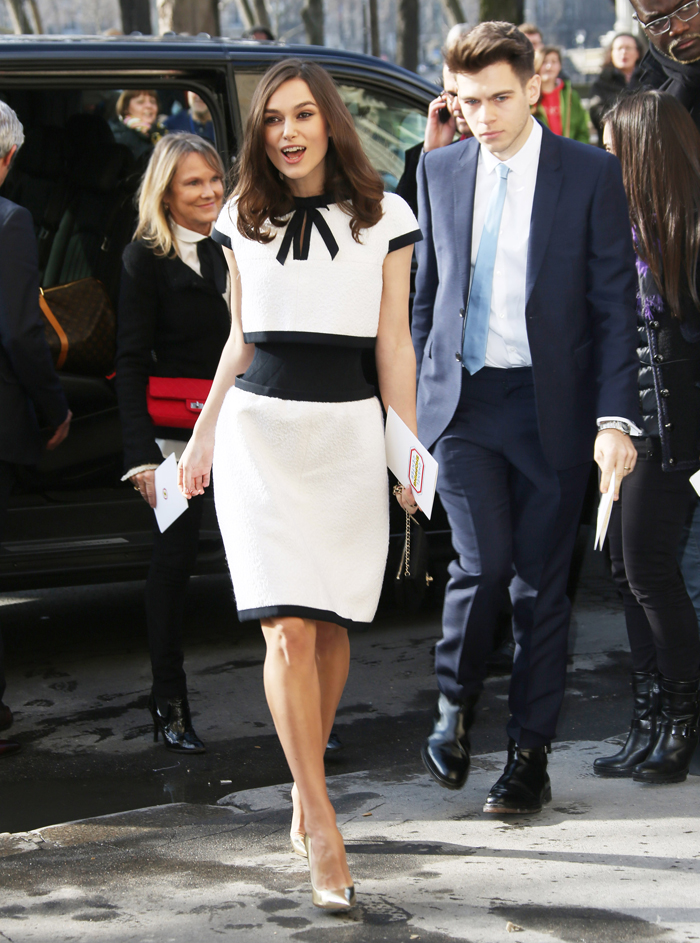 Photos courtesy of Fame/Flynet & WENN