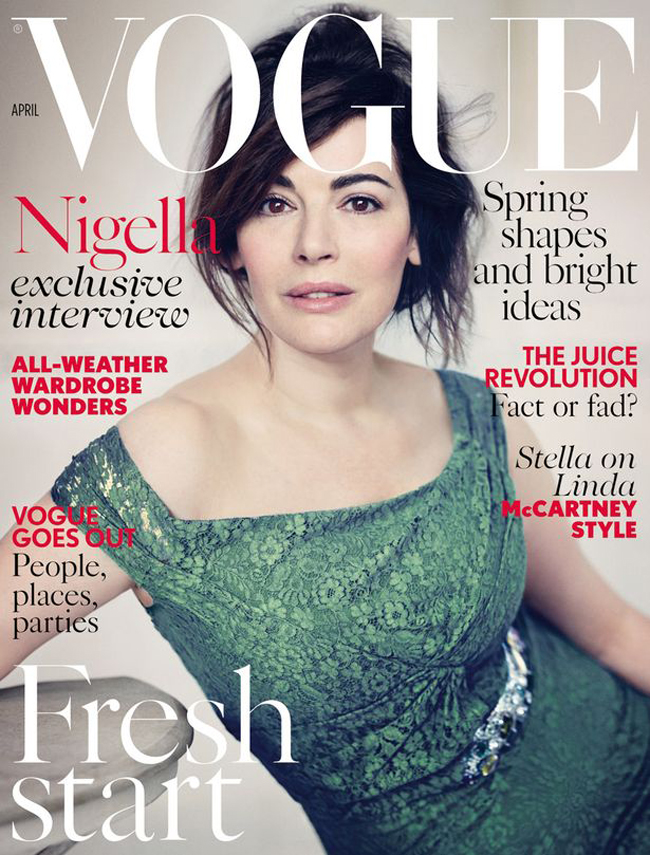 Nigella Lawson covers the April issue of Vogue to promote The Taste and (I guess) her new status as a strong and independent woman. She looks so lovely. They've obviously photoshopped her, but that happens to everyone. The cover boasts a "fresh start" for Nigella. Part of that (beyond the obvious need to overcome being choked by Charles Saatchi and being dragged through the mud in court) is letting go of her usual heavy-handed makeup. Nigella does usually pile on the eyeliner, so this is a more natural look for her.
Nigella often contributes as an editor to the magazine and pens a cookery column for them, but now she's stepping in front of the camera. She says she was super uncomfortable doing so. I guess she's happier in motion and preparing food. We already talked about how Nigella's taken a no-nonsense attitude about her divorce (she said "there are people going through a lot worse"). I'm interested to hear more soon. Here are a few tiny interview excerpts:
Posing for Vogue: "I was terrified of being photographed without make-up, and I hate having my looks talked up. It always makes me feel I'm going to be a disappointment in the flesh."

On her career: "I love what I do, but there are other parts of my brain that I haven't flexed in a professional way. I do sometimes think that I've let the more analytical part of my brain slump slightly. I do like writing about food, but there's so much that interests me. I've been working – in a cottage-industry way – on an app, which, if it works, could be deeply thrilling."
[From Vogue UK]
I hope Vogue releases the rest of the interview soon. So far it sounds like Nigella is throwing herself into her work as a means of coping. As long as she doesn't end up with Saatchi again, it's all good.
There's another shot of Nigella looking especially chesty at the bottom of this post. I've also included some photos of Trinny Woodall and Saatchi being gross together at Scott's restaurant (the scene of the choking) a few weeks ago. They even went there on Valentine's Day (we don't have those photos), which is super bizarre. It's almost like they're both fixated on keeping "the incident" alive. Trinny even gave a bitchy interview in February where she talks about her new "very special friend" who makes her feel "very energized." Trinny then dropped this line: "It's great that, at 50, life can still grab you by the throat and shake you up. And it's even better when you've learned to cope with whatever's thrown at you — so long as it isn't a bedside lamp." Horrible.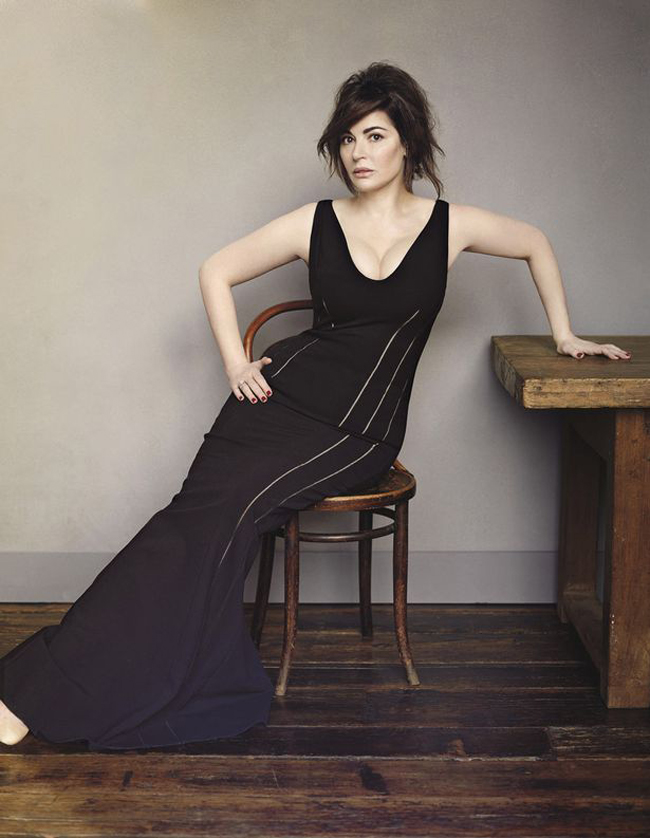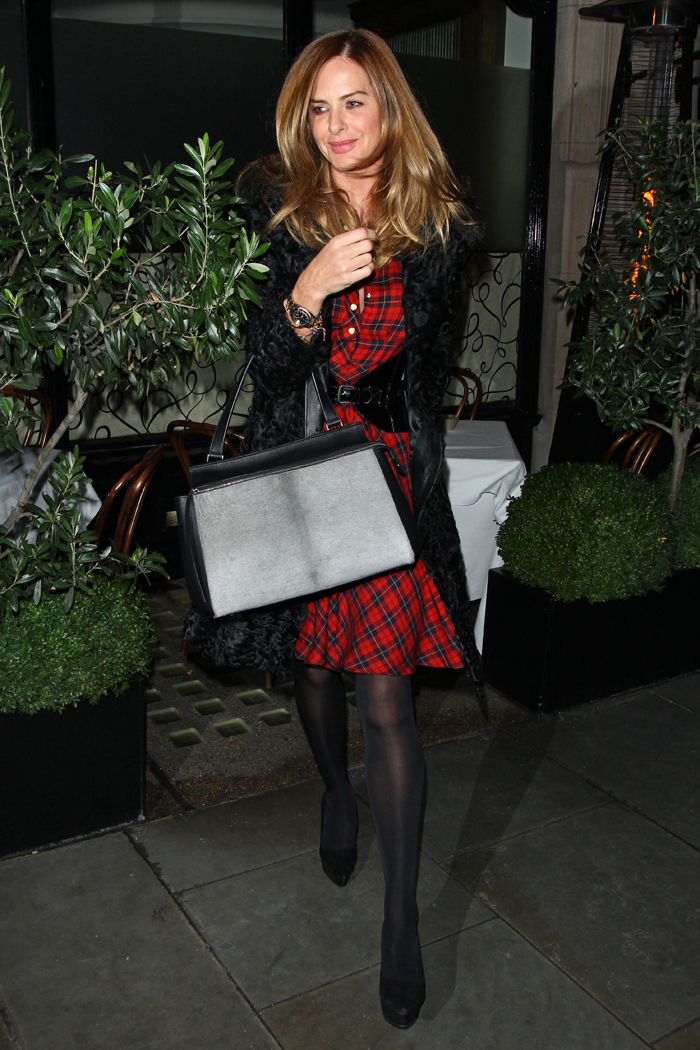 Photos courtesy of Vogue UK & WENN