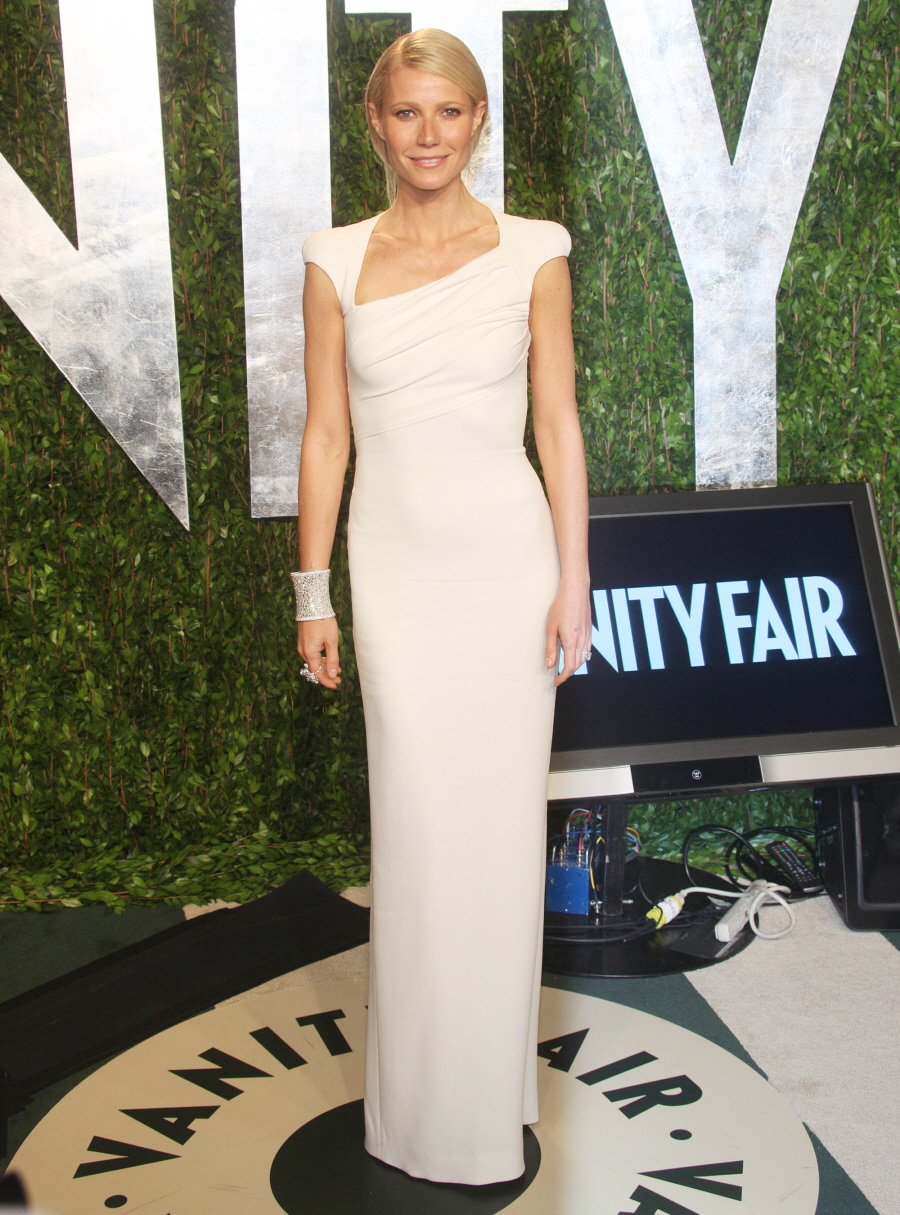 When you're in the machinery of covering the Oscars after just a few hours of sleep, you miss some things. My blind spot was and is the photos from the after-parties. Many of the pics come in throughout the day on Monday after the Oscars, and usually the Vanity Fair party gets a better guest list than the actual Oscars. While the VF party was very well-attended this year, I did notice (and then promptly forgot in the heat of yesterday's coverage) that the VF party seemed… quiet. Quieter than usual. Many of the Oscar nominees attended of course, but there was no Brangelina, no Meryl Streep, no Sandra Bullock. Very few A-listers came out just to party (where was Cameron Diaz? George Clooney? Jennifer Aniston?) and it just seemed like… I don't know, maybe it wasn't the best VF party.
But the NYDN reports that this might have been a concerted effort by Gwyneth Paltrow and her publicist Stephen Huvane to kneecap VF's party after the kerfuffle with Vanity Fair's Goop story. Even though Graydon Carter folded (like a cheap suit), Goop's still mad? Dame Goop has deigned to punish a publication. Great.
The Oscars' hottest and most exclusive afterparty, the Vanity Fair bash, was held in West Hollywood Sunday night, with a handful of A-listers, including Gwyneth Paltrow, failing to show. The absences came after the backlash that hit the mag's editor, Graydon Carter, when he tried to do a tell-all profile on Paltrow.

In an editorial in the March 2014 Hollywood Issue, Carter admitted he canned the piece after an extremely upset Paltrow called him personally and then charmed him into dropping it.

Now Confidenti@l has learned from a well-placed source that CAA agents may have suggested to top talent that they should consider another party instead — like Madonna's ultra-exclusive post-Oscars bash.

Although Paltrow is represented by Tracey Jacobs at UTA, her publicist is Stephen Huvane. Stephen's brother, Kevin Huvane, is an uber-agent and managing partner at CAA, which reps Meryl Streep, Kevin Spacey and Sandra Bullock, who all skipped the VF bash. However, Anne Hathaway, who shares a publicist with Paltrow, did attend the magazine's party, along with host Ellen Degeneres, who smooched her wife Portia de Rossi and Bono all at once.

"They couldn't pull everyone. That would have been too obvious," our source says.

Although Stephen Huvane assures us there is no connection, our source insists there is.

"That is absolutely not true," Stephen counters. "CAA doesn't even represent Gwyneth, so your logic doesn't make sense. Gwyneth didn't go to any of the big parties on Oscar night," he says.

It's not as though Paltrow's invite was lost in the mail. Vanity Fair told E! News last month that Paltrow, a fixture at past VF parties, had been invited to attend this year, too.
Yeah, I kind of believe the NYDN's source. I think this was Gwyneth's petty, high-school Mean Girl way of snubbing Vanity Fair after what they had put her through. Plus, she's still pissed that she has someone in her team leaking crap to randoms. Even if Gwyneth's agent isn't with CAA, Kevin Huvane is notorious for playing hardball on behalf of his stable of clients, and Kevin and Stephen Huvane are two of the biggest power players in LA. If they want to snub you, they will find a way. And it looks like they found a way to kneecap Vanity Fair.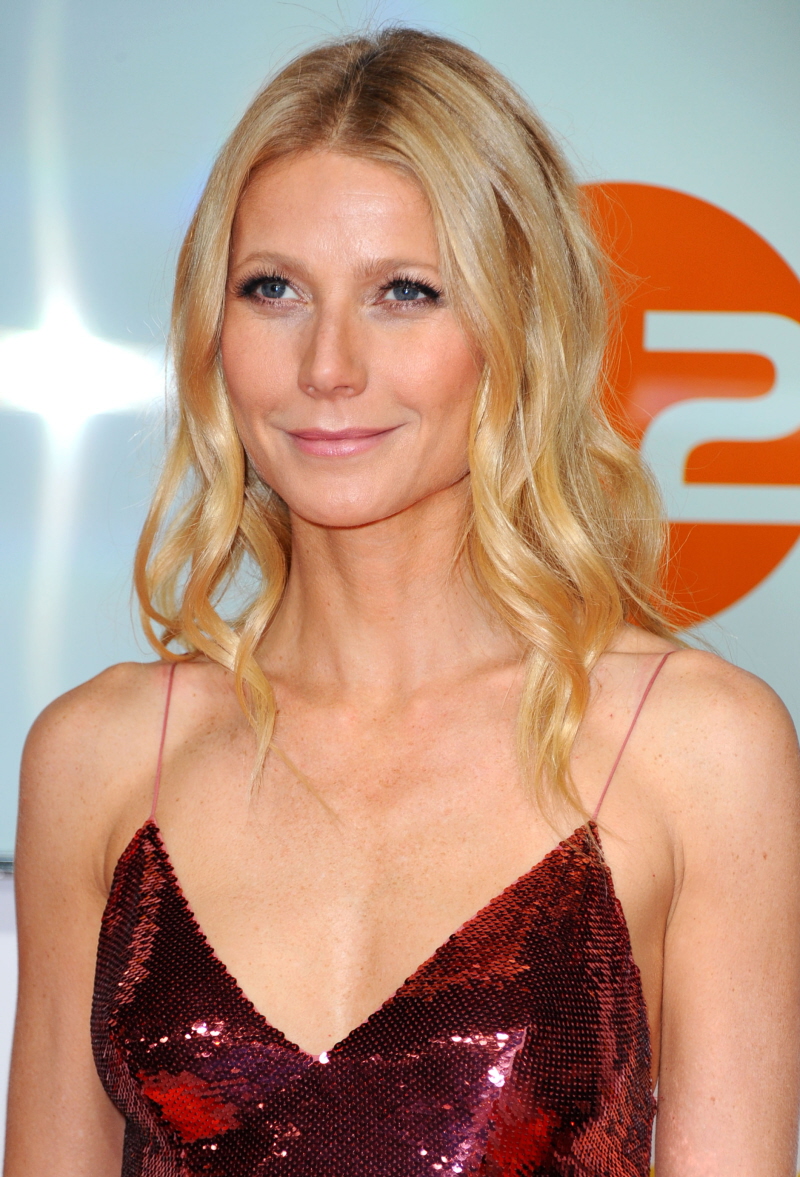 Photos courtesy of WENN.