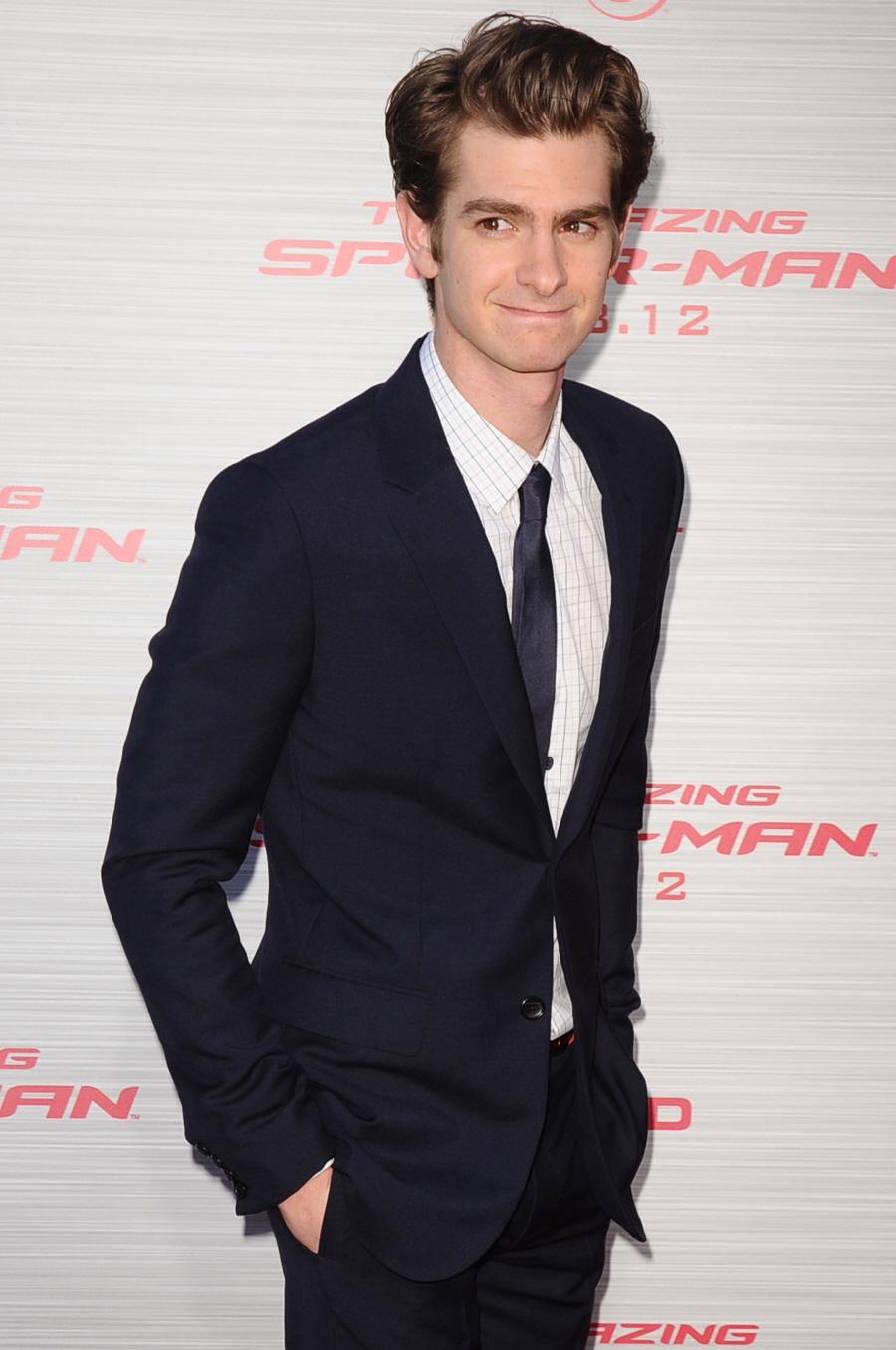 Chris Evans was not supposed to present at the Oscars on Sunday. He showed up unexpectedly to present this weird package about superhero films that seemed to come out of nowhere. Everybody was buzzing… "Why is Chris Evans here? What's going on?" As it turns out, Chris got the call to present at the very last minute (like, just a few hours before the Oscars began on Sunday) because Andrew Garfield pulled out. Andrew was supposed to attend the show with Emma Stone, and Andrew was supposed to present that superhero film package.
So, what was going on with Garfield? Sources told Radar/Daily Mail earlier this week that Andrew pulled out at the last minute because Emma Stone had a "long standing family commitment" in Arizona, which sounds like a really bizarre excuse, right? If Emma had a "long-standing commitment," why agree to appear at the Oscars at all? Well, Page Six has the "real story" of what happened and it's not a pretty picture:
Not even a 5-year-old boy with cancer could persuade egotistical actor Andrew Garfield to be a presenter at the Academy Awards.

The "Spider-Man" star was supposed to take the stage Sunday with Miles Scott, who has come to be known as "Batkid" after the city of San Francisco let him play superhero there.

The Academy of Motion Picture Arts & Sciences had arranged with the Make-A-Wish Foundation to further make Miles' dreams come true.

"The academy was going to make him an official superhero during the Oscar ceremony. Andrew Garfield was going to appoint him 'Batkid.' But, in the middle of the dress rehearsal, Garfield decided he didn't like his lines," said a well-placed source.

"Garfield refused to go by the script. He came up with his own lines. The producers felt that Garfield's [rewrites] were not appropriate. Garfield had a tantrum. He stormed off. Miles and his family, who were at the rehearsal, were devastated."

The producers decided to cut the superhero initiation, but they paid for Miles to go to Disneyland.

"Garfield was such a spoiled brat that he didn't even want to be a presenter," said my source. The academy had to call "Captain America" star Chris Evans to sub at the last minute.

Garfield's agent at CAA didn't get back to me.
While I think the "family commitment in Arizona" story sounds like BS, this Page Six story sounds questionable too. First of all, I don't know that much about Andrew Garfield, but he's never struck me as that kind of a—hole. I'm sure he's capable of pulling rank and acting jerky, but throwing a hissy fit about some Oscar patter that involves a Make-a-Wish kid? That's pretty harsh. And here's something else that doesn't make sense: if Andrew really did throw a hissy and walk away from his Oscar presenting duties, why not let Captain America/Chris Evans do a bit with Batkid? Something is really fishy here.
PS… CB reminded me that Emma's mom has cancer, so maybe the "family commitment" involved Emma's mother. Although that doesn't explain this Page Six story at all.
Update: The Academy is taking the blame for Garfield's absence – they say that they cut the Bat-kid segment at the last minute and Andrew was good enough to take Bat-kid to Disneyland as a consolation prize.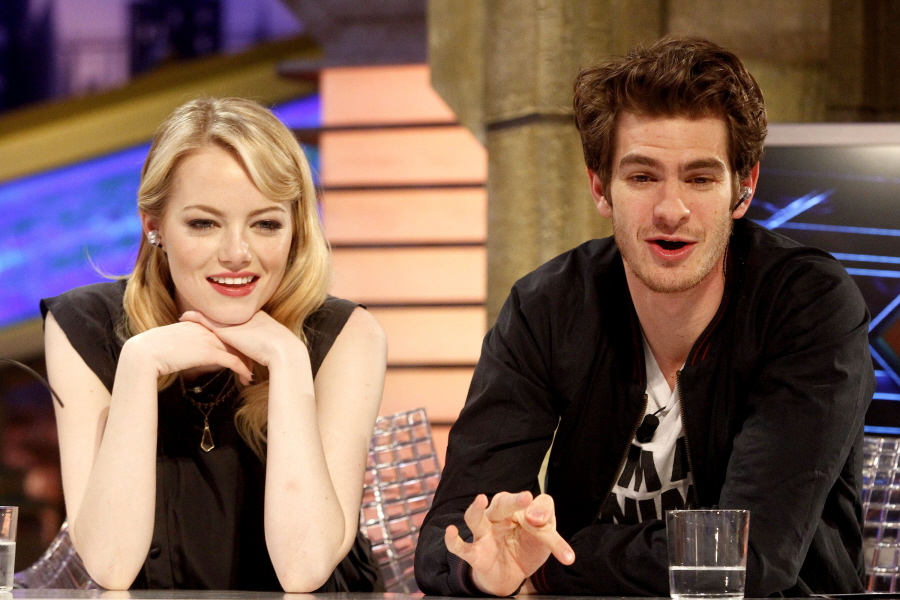 Photos courtesy of WENN.