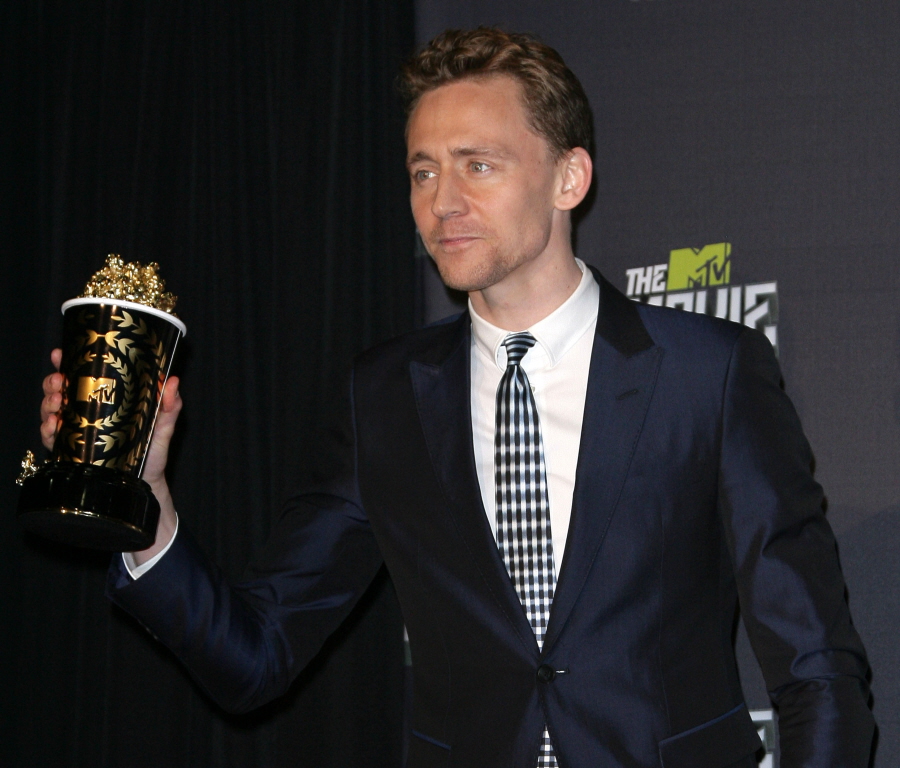 This year's MTV Movie Award nominations: lots of Jennifer Lawrence, Leonardo DiCaprio, Chris Hemsworth & no Tommy Hiddleston! [I'm Not Obsessed]
Lena Dunham's first SNL promo. [OMG Blog]
Here's the trailer for Transformers: Age of Extinction. [PopBytes]
Massachusetts judge says upskirts are A-OK. [The Frisky]
Does anyone think that this is a step down for Erin Andrews? [Reality Tea]
Reese Witherspoon's sweatpants are awful. [Celebrity Baby Scoop]
The name of Jennifer Lopez's new song is a think-piece. [Evil Beet]
Russia Today anchor resigned live on air. [IDLY]
Annette Bening is great at flippy-cups. [Jezebel]
Here's a really messed up story about a Texas judge. [Bossip]
Adam Lambert is your new Freddie Mercury (sort of). [Seriously OMG WTF]
Jenna Dewan loves when Charming Potato has some chunk. [Life & Style]
Katy Perry is barely qualified to do the weather. [Limelife]
PS… How have I never noticed Tommy's thunder in this photo? Goodness.