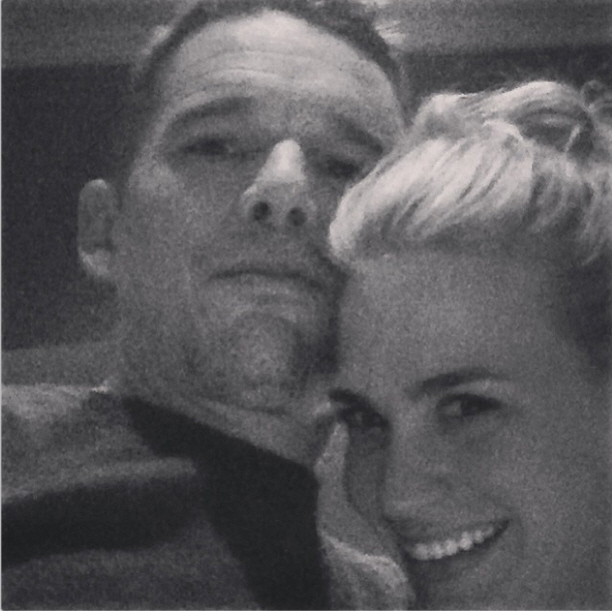 As I've said before, January Jones has a fantastic Instagram. Like, she's really good at posting photos often enough to be interesting, but she doesn't go overboard. She posts selfies, pics of her dogs, pics of her style crew and she also is really good at Throwback Thursdays. January has been in New Mexico for several weeks filming a movie called Good Kill with Ethan Hawke. Soon after she arrived on set, she posted an IG of herself and Ethan (that's the photo above). Is that a sketchy photo? Or is it just cute? Well, given what we know about Ethan and his anti-monogamy stance and given what we know about January and her "I don't care if they're married" stance, it seems like the photo could be misconstrued. Which is why Ethan's wife Ryan might be worried:
Ethan Hawke's worried wife is watching him – like a hawk! January Jones recently posted a photo of herself and Ethan on Instagram, writing that it was "a dream come true working with the incomparable Ethan Hawke!" The show of affection and admiration appears to have unnerved Ryan Hawke, Ethan's wife of five years and mother of his daughters Clementine and Indiana.

Ryan became especially concerned after a recent interview in which Hawke said society's views toward monogamy are "outdated". To Ryan's dismay, she realized that Ethan has room to roam as he shoots the war movie "Good Kill" with January in Albuquerque, NM.

"Ryan was going to stay in NYC with their children while Ethan was on location, but now she says she plans to join him on the set," reveals an insider.

Although nothing has happened between Ethan and January, the source said: "Ryan figures if she is with him and brings their kids along, she can put out ay fires between him and January before they start."

Ironically, Ryan was the nanny of Hawke's two children with wife Uma Thurman before that marriage ended amid rumors of Hawke's infidelity. Ryan began dating the actor shortly after the split.

As for January, a source warns: "Guys are drawn to January – she's like catnip to men!"
[From The Enquirer, print edition]
Well… it sounds like Ryan has good reason to be worried, and it sounds like Ethan and January would both be up for it. I mean, historically speaking, they've both been up for it in different but similar circumstances. And if it happens, it happens. The thing about January is that I think she genuinely does not want to be tied down. She does not want a husband or a serious boyfriend who expects anything from her. She wants to have fun and fool around. God knows what Ethan wants. I know it's totally wrong, but I think an affair between January and Ethan would be hot. She's such an ice princess and he's so emotive… it would be interesting.
January also posted this shot last weekend with the message, "Cool shot taken by Ethan just now. #imnotactingpissedhereimactuallypissed #winkyface".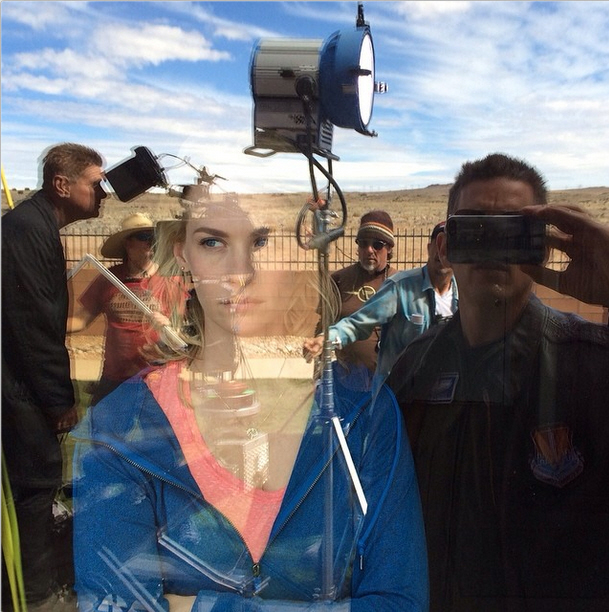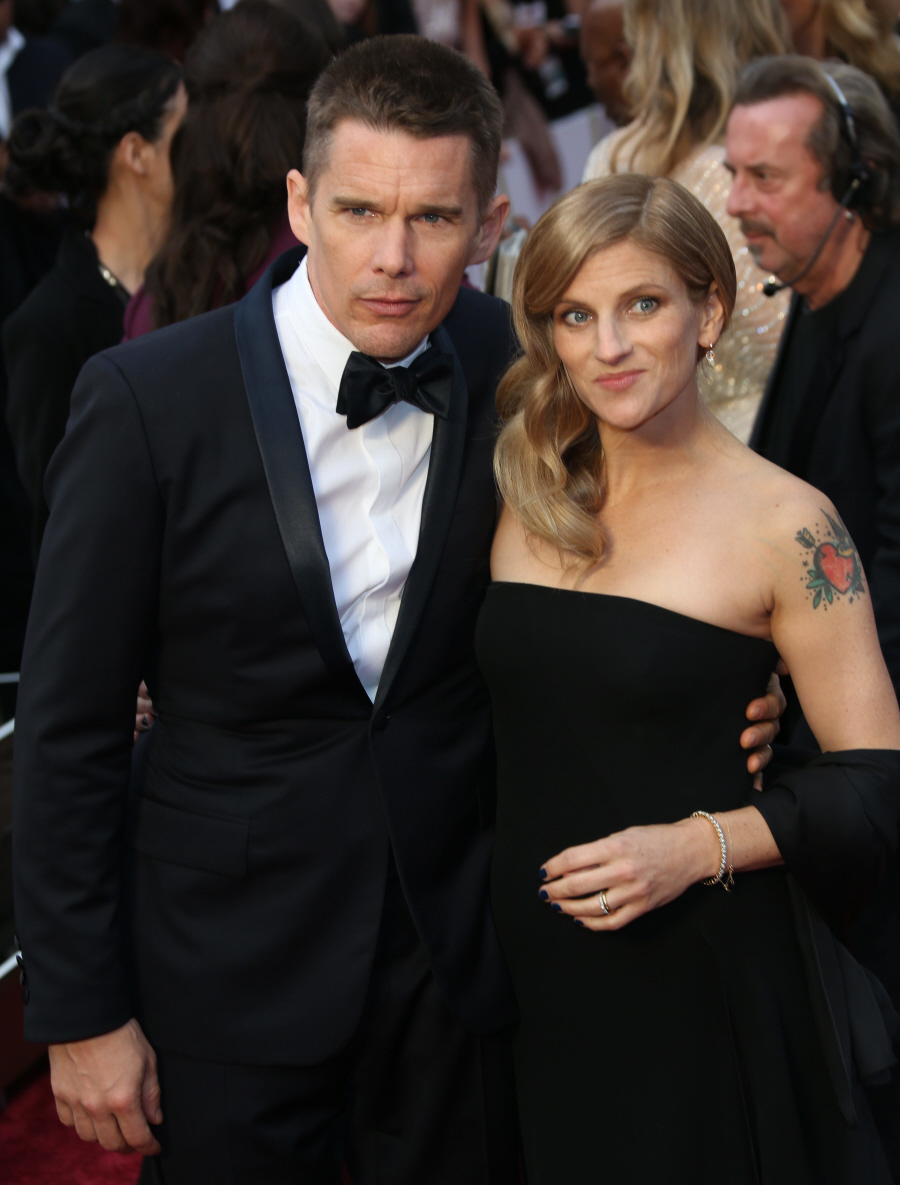 Photos courtesy of WENN, January's IG.