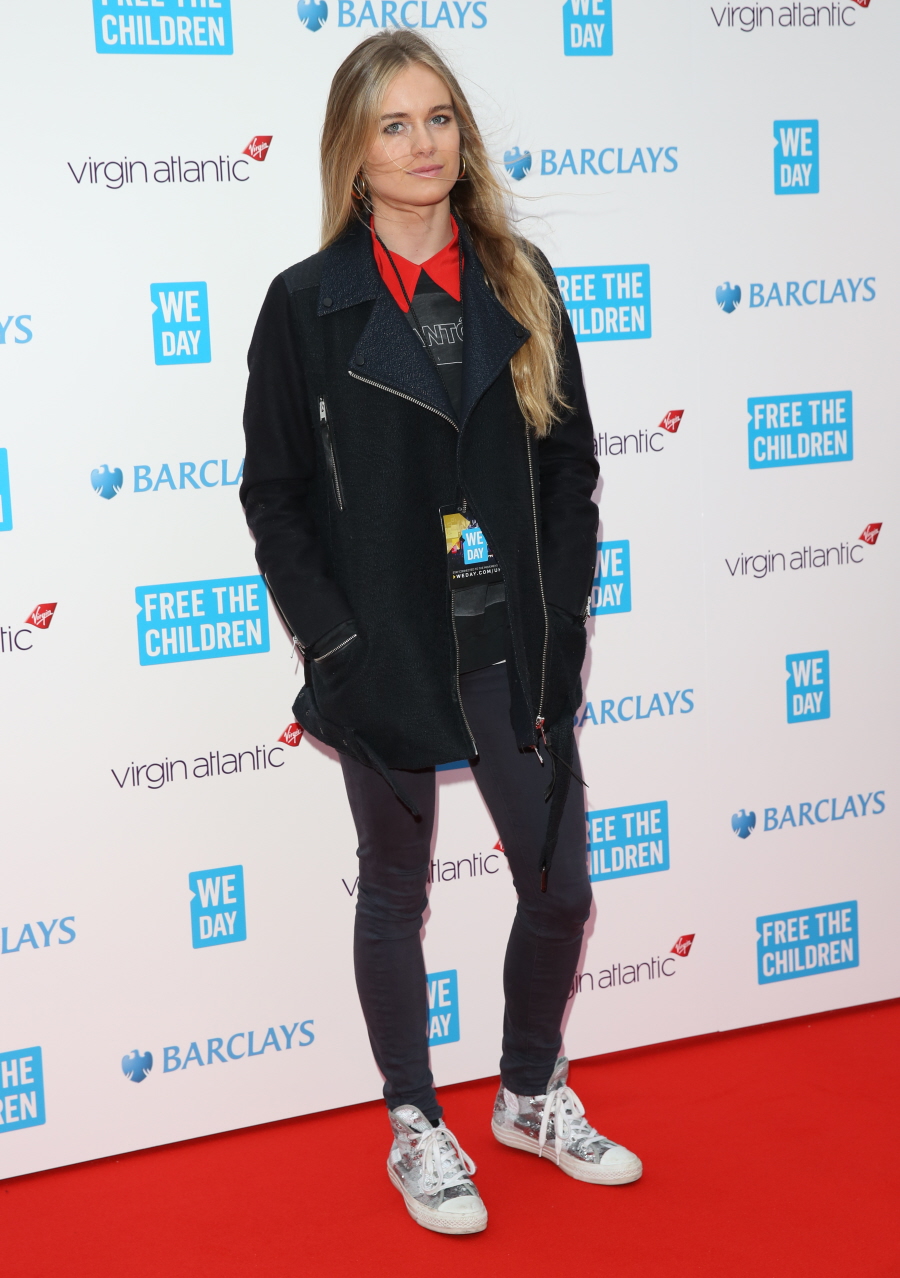 This is interesting – as Prince William and Duchess Kate jetted off for yet another fabulous vacation, Prince Harry had a full day yesterday. He launched the Invictus Games, a sponsored event supporting wounded servicemen and women, and then he and Cressida Bonas went to an event for WE Day UK. Harry spoke at the event, which is for "global youth empowerment" and when he wasn't on stage, he was sitting in the audience with Cressida, listening to speakers like Malala Yousafzai. Cressida brought some of her extended family, including her sister Isabella and Isabella's husband Sam Branson (Sam's dad Richard Branson sponsored this WE Day event). Cressida's close friend Princess Beatrice was also at the event with her boyfriend Dave Clark.
It's the first time she has accompanied boyfriend Prince Harry on an official engagement, but Cressida Bonas saw no need to dress up for the occasion. Wearing jeans and silver Converse high tops, the 24-year-old dance graduate posed for photographers and later leant in for a kiss with her royal beau at Wembley Arena this morning at the launch of the WE Day UK young people's charity event.

Prince Harry, 29, was the star speaker at the 'global youth empowerment' day, with other star billings including singer Ellie Goulding, rap star Dizzee Rascal, and actress Jennifer Hudson.

To wild cheers, he told the audience of 12,000 children: 'Some people do not think it is cool to help others – personally I think it is the coolest thing in the world.'

Cressida posed alongside her half-sister, Isabella Calthorpe and her husband Sam Branson, and another male friend at the event, organised by the Free The Children charity.

Hosted by MTV presenter Laura Whitmore and attended by 12,000 students and teachers from 400 schools, the event will consist of educational speeches and performances. Today's WE Day in London is one of several such events organised to encourage children to become 'agents of social change'.

The Antithesis of Kate: Cressy's Low-Key Style

Prince Harry's girlfriend of more than two years is known for her laidback style. Not for Cressida the floral frocks and ladylike suits the Duchess of Cambridge loves to wear.

The 25-year-old former dance student champions casual cool and has a far more laid-back attitude to fashion than her fellow Royal WAG – think ripped jeans, beanies and hi-tops for dinner with Harry, not dresses and heels.

Today she embraced the glam-grunge look, pairing black skinny jeans and a leather-trimmed jacket with silver sequined Converse trainers, £60 at Asos (sadly sold out now), that gave her look a lift.
I wouldn't call Cressida's style the "antithesis" of Kate's style. Both women love skinny jeans and low-key kicks, although if Kate was attending this event (if she wasn't on vacation), she would have paired the skinny jeans with some ridiculously high wedges. Plus she would have gotten a blowout. Cressida keeps her hair very long too, but it looks like she just does it herself. Which is fine. Kate used to do her own hair too. Anyway, I think it's a good sign that Cressida came out for Harry and I'm really feeling that an engagement is going to happen this year. Maybe a summer announcement? *fingers crossed*
Also, in the close-ups of Cressy's face… I see a resemblance to Diana. I'm not saying that in a creepy way, but Cressy's features are similar to Diana's. Also: blue fingernails!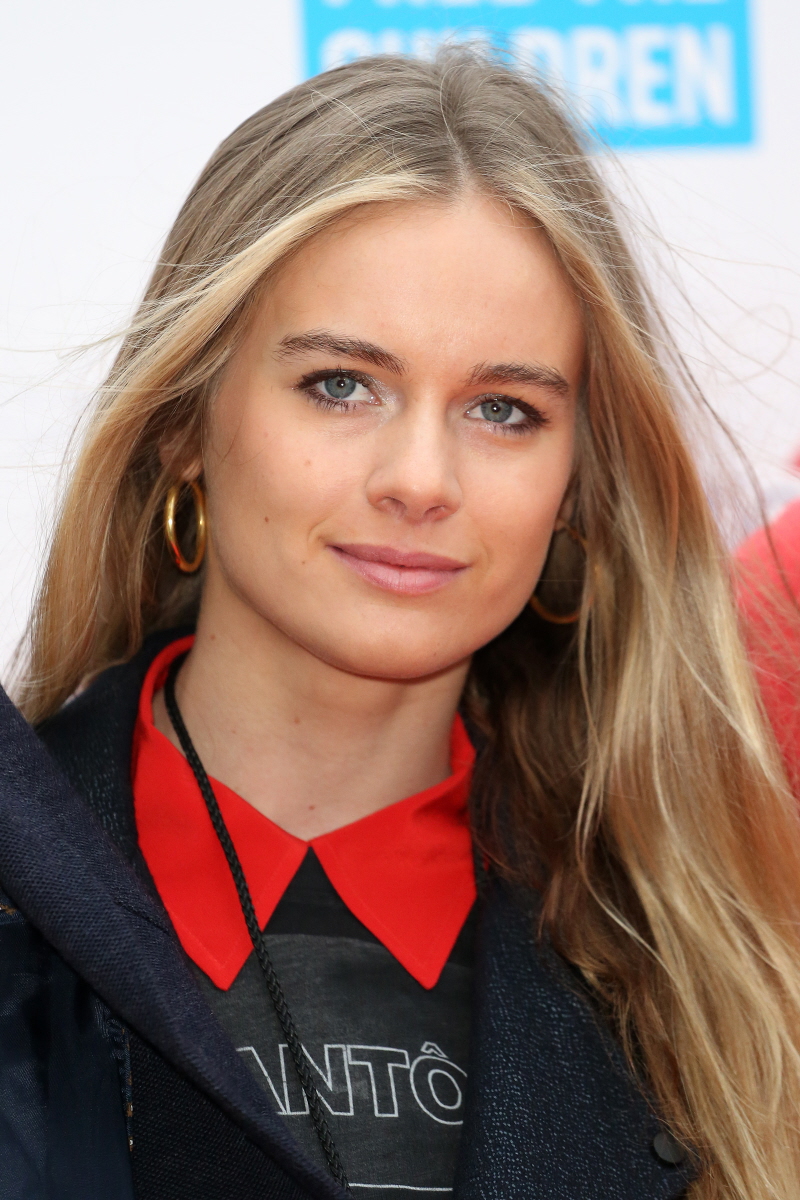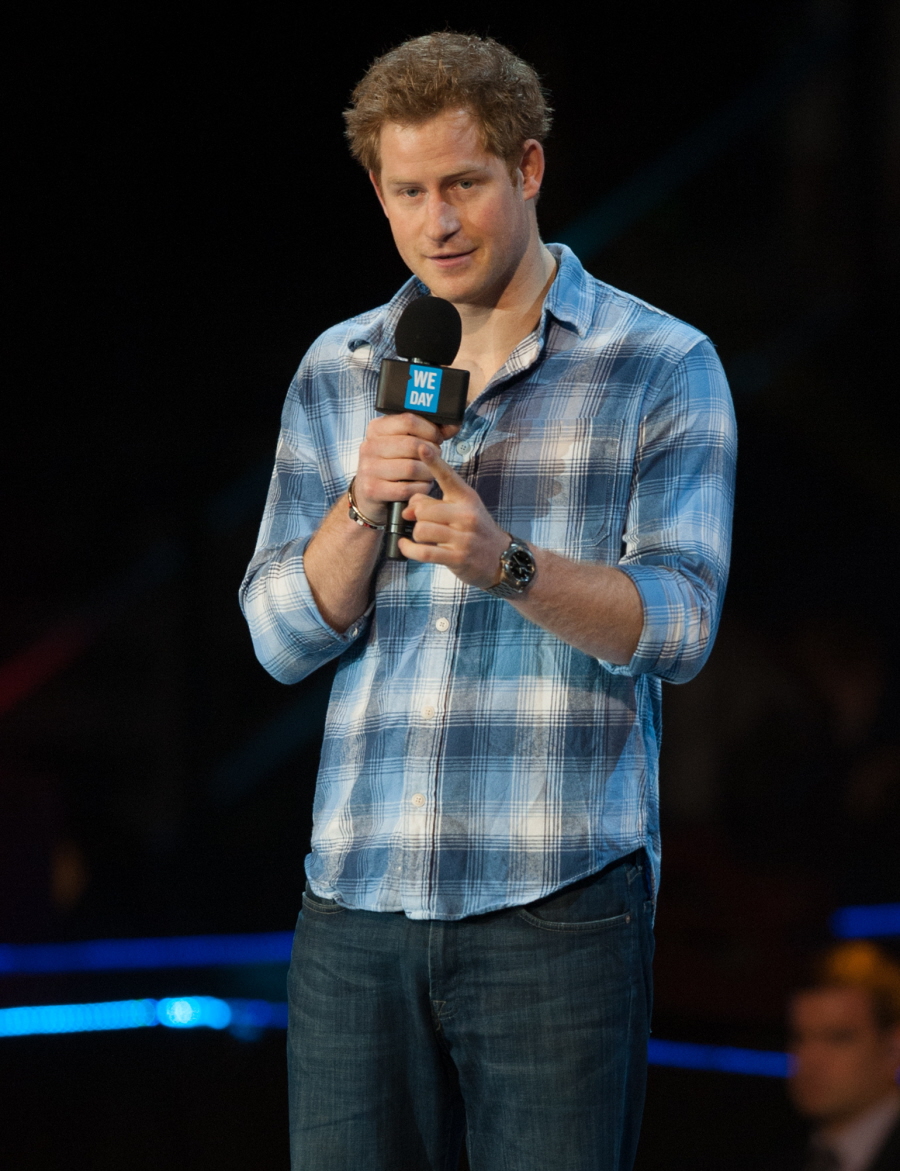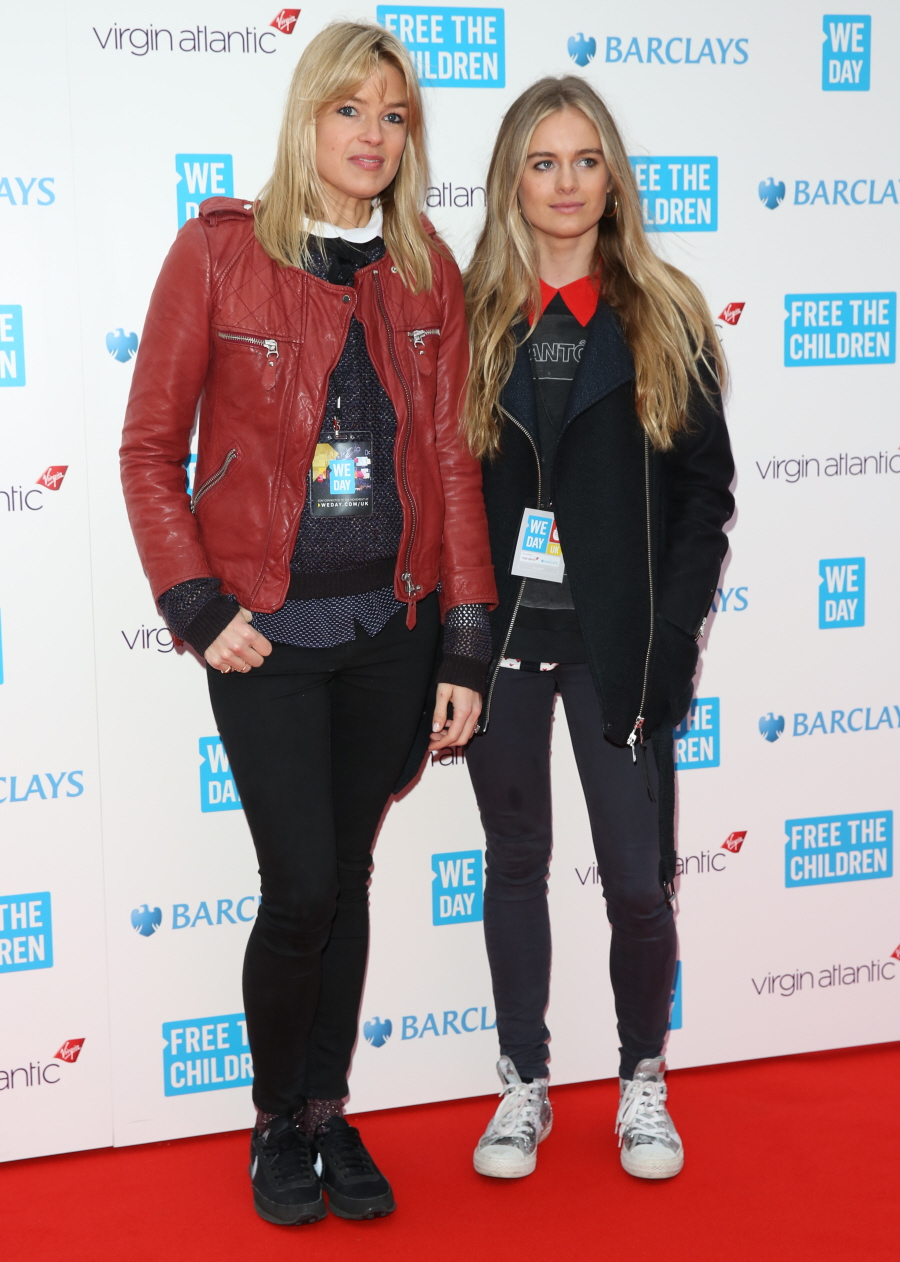 Photos courtesy of WENN.