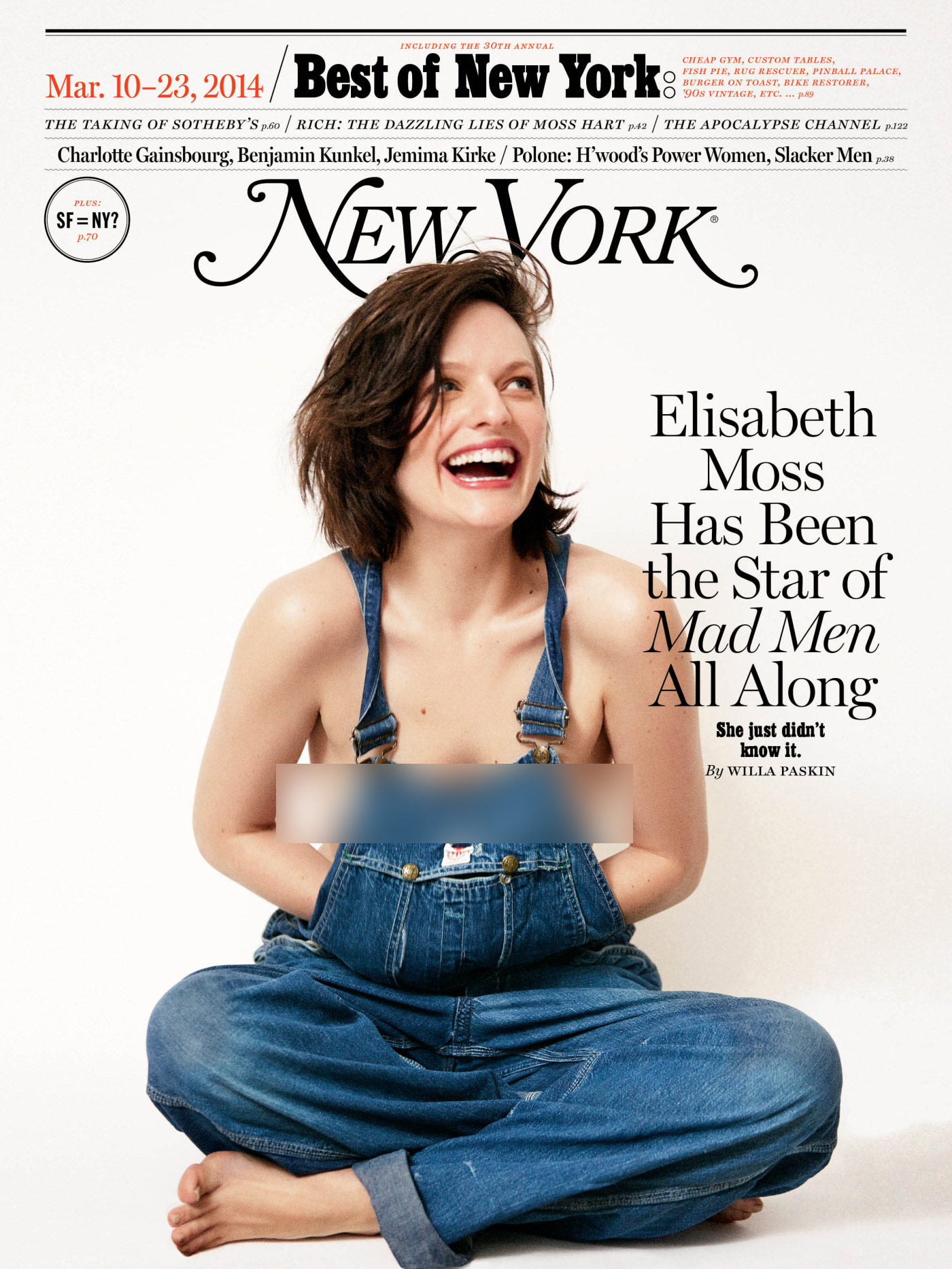 Don't forget that Mad Men's Season 7 (the first half) premieres one week after Game of Thrones premieres. Lots of people are ignoring Mad Men because of GoT. As for me – well, I was ride-or-die for Mad Men for so long, and while I still think it's one of the better TV shows currently on TV, I also think the quality has gone WAY down in the past two seasons. I'll still watch it, but at this point, I don't give a f—k about Don Draper. I just want to see what happens with Joan, Roger and of course, my girl Peggy. Elisabeth Moss is wonderful as Peggy, and I wish she would get more credit for her part in that character's evolution. Maybe this New York Magazine cover story is a start – it's a lengthy, interesting piece, which you can read here. She comes across like a completely normal and well-adjusted young woman. She seems like someone who I would like to be friends with, quite honestly. Some highlights:
She's not Peggy: "I don't actually work in advertising in the '60s. I'm an actor. I'm just a normal person who worries and stresses about stupid s–t. I like to sleep in. I like sushi. I love what I do. I think acting is super-fun. I don't think it's something super-serious."

Describing her job: "Acting is not stupid, but it's a very strange profession, honestly. My job is to get up, and get dressed in someone else's clothes, and go and pretend that I'm someone else. Who does that? Nobody does that. Strippers and actors do that."

Winning a Golden Globe for Top of the Lake: She was seated at a table with Megan Mullally, Mike Tyson, and Helen Mirren. ("Very ­normal, every other Sunday," she jokes.) When she caught Mirren's eye, she introduced herself. Mirren's perfectly Helen Mirren–ish reply: "I know who the f–k you are."

What she wears & her favorite part of articles: Moss picks me up in her car for a drive to the beach wearing "beach clothes," a loud fluorescent-pink-and-green zip-up hoodie over a short-sleeved peasant blouse, jeans with holes in the knees, and flip-flops. ("That's my favorite part of articles," she says as I write down the particulars of her outfit. "I always want to know what they're wearing. I want to know what Amy Adams wears to lunch.")

She's super-normal: "I've been stressing about this [interview]. I don't do anything. I don't go to classes. I hate hiking. I don't go to flea markets. I would like to do that stuff but I just don't do that stuff. I was like, 'I guess we'll go to the beach, because that's something I would do if I had time and wasn't so lazy?' I have a weird sequestering thing that happened. As a dancer, you don't know a lot about normal everyday life. You grow up in this little world of ballet, and I feel like that carried on into my adult life, where I have blinders on to a lot of stuff."

Second-generation Scientologist: "I'm not going to talk about it anymore. I said what it meant to me, and anyone can go and look at that if they want to know what I feel. But now it's private, off limits." She has previously spoken about how the church is personally helpful to her, not anti-gay, and "grossly misunderstood by the media." But Moss does not talk about Scientology even with friends and seems very comfortable with how uncomfortable it makes other people. "I would feel the same way, honestly. I think if there was something that I didn't know and didn't understand, I would probably feel as opinionated. You know how you're opinionated about when someone breaks up? Celebrities break up and you just feel like you know what happened?"

Marrying & divorcing Fred Armisen, who described himself as a "terrible ­husband" on Howard Stern, "a classification to which Moss nods in agreement": "Looking back, I feel like I was really young, and at the time I didn't think that I was that young. It was extremely traumatic and awful and horrible. At the same time, it turned out for the best. I'm glad that I'm not there. I'm glad that it didn't happen when I was 50. I'm glad I didn't have kids. And I got that out of the way. Hopefully. Like, that's probably not going to happen again." Their breakup made it into the tabloids, an eye-opening experience for her. "I always knew that the stuff that you read is not true, but when I was in the situation and you really, actually read things that you apparently said or did that are 100 percent made up … It's just the strange, simple thing of, that's your heart they're talking about, and it just … it sucks."

But she still reads tabloids: "I'm not perfect in that way. I enjoy a little gossip. I like looking at photos of celebrities going to Starbucks."

Winning awards: "Nobody, unless you're an a–hole, should sit around thinking, I want to be more famous and win more awards. That's a horrible person." Even so, Moss finds herself with more pull, and more fame, than she's ever had before. "I had to actually have that moment of observing that I have to read the whole script and decide whether or not I want to do this movie, because if I do it, the movie will get made, and if I don't do it, the movie won't get made," she says. "That's new."
Doesn't she seem cool? Not, like, hipster-cool or cool in an ironic, so-weird-she's-fabulous way. She just seems chill and funny and light. The Scientology thing bothers me too, but she is second-generation and I want to believe that she's not a hardcore Scientologist. I love that she talks about enjoying gossip and how her "favorite part" of reading celebrity profiles is what celebrities wear to the interview. She's adorable.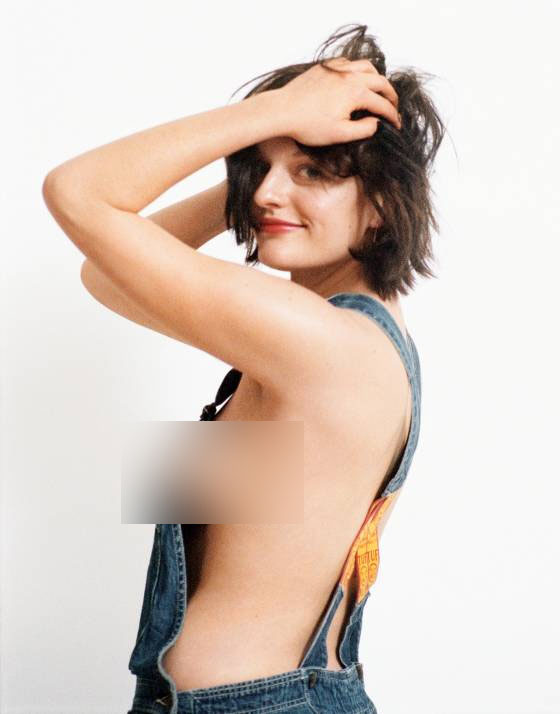 Photos courtesy of NY Magazine.