I saw a link on TMZ to this story on Fishwrapper with the title "Yay, Renee Zellweger's Face is Almost Back!" They used the photo above for this story, which makes Renee look even more altered that she did before. Renee was at a charity event in San Francisco benefitting the UCSF Medical Center. In other recent photos, Renee does look more like the actress we're used to, which I'll get to in a moment.
To recap, Renee, 44, emerged last October looking like a different, wider-eyed version of herself. Renee didn't look plastic or "worked on," just different than we're used to. Many people speculated that she'd had an eye lift, maybe a medically necessary one, to open up her eyes and correct eyelid droopiness. Here's a before and after picture of Renee from around that time.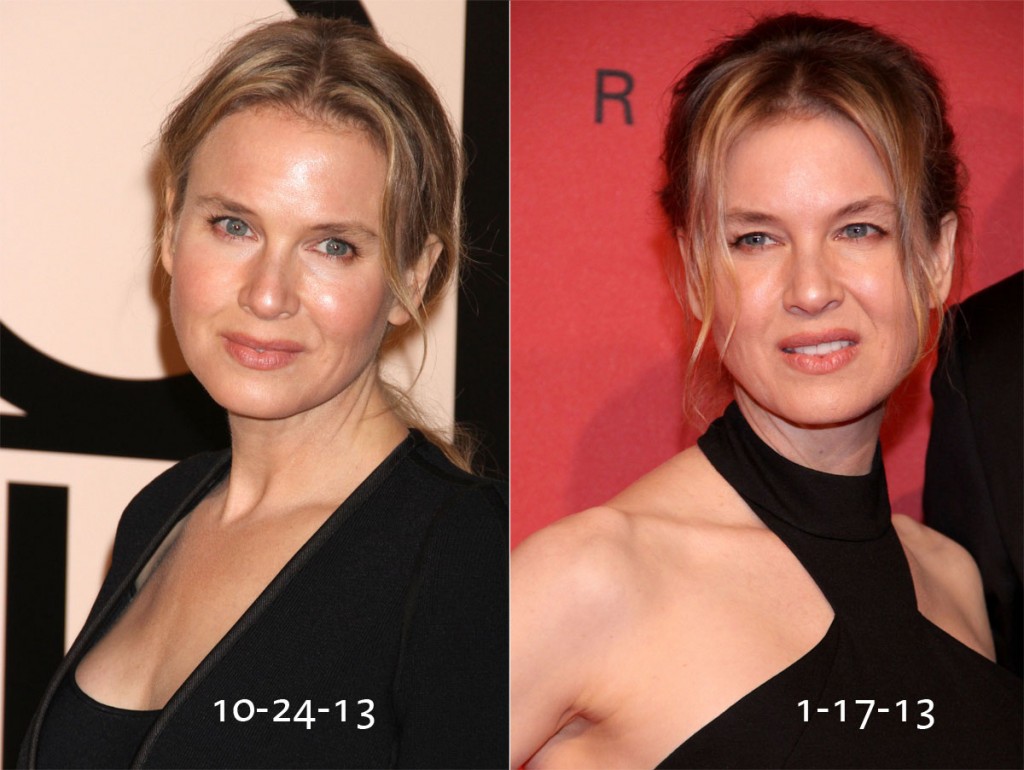 And here's a front image of Renee taken on Monday. I do think Fishwrapper is right: Renee looks back to normal-ish in these most recent photos. She's not as surprised looking and I wouldn't notice a big difference from how she used to look before.
So what happened? Did Renee get Botox which faded or did she have an eye lift which settled? In my mind there's no question that she did something. Whatever happened, I doubt Renee is ever going to talk about it. She's notoriously private and she's stepped away from the spotlight recently. That may be about to change, though. Renee, who hasn't been in a film since 2010, is in talks to costar with Daniel Craig in The Whole Truth. Its an indie film described as a "courtroom thriller." I'd love to see Renee on the big screen again, and it's nice to see her get her groove back.
Renee in October, 2012: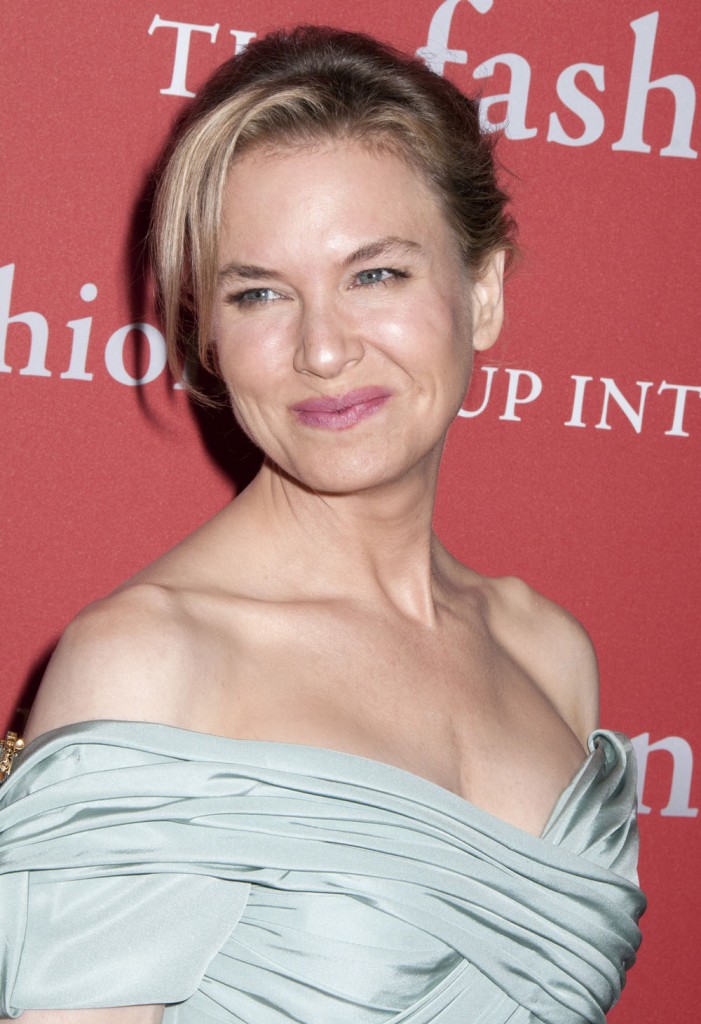 Some photos credit: WENN.com