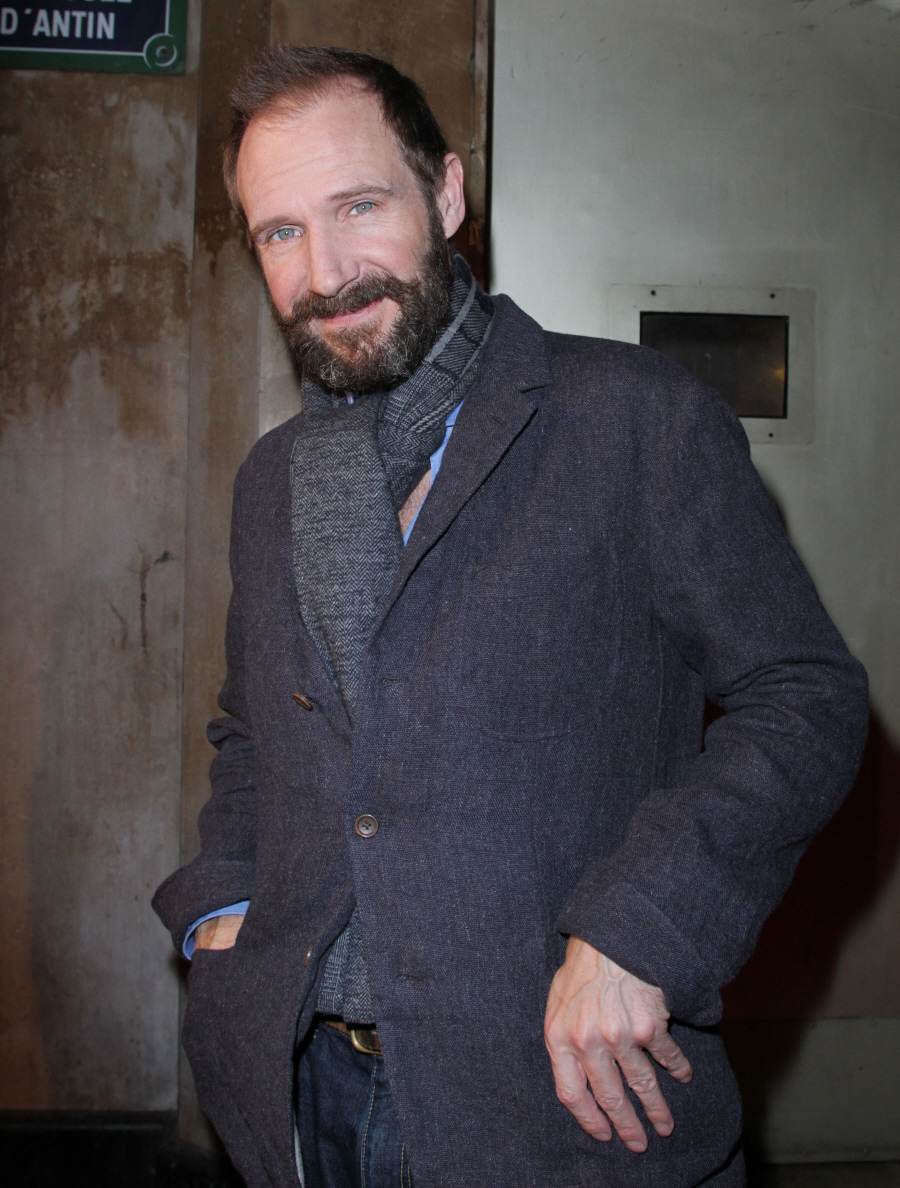 I think I've always assumed that Ralph Fiennes is "posh" in British terms, but I guess he would consider his childhood to be more artsy/literary/intellectual than "posh" per se (although he is related to the Prince of Wales, so there). I get the feeling that he grew up in a comfortably upper-middle-class family with enough "old money" to go around, and he attended some of the finer independent and private schools in Ireland and the UK (only in Britain, they call private schools "public schools"). Still, don't even talk to Ralph about Britain's class system. Like those other posh boys Tom Hiddleston and Benedict Cumberbatch, Ralph wants no part in the British class system, nor does he want to discuss the recent rash of Hiddlestons, Redmaynes and Cumberbatches who are becoming England's biggest acting exports. In an interview with The Telegraph (to promote The Grand Budapest Hotel), Ralph went OFF on the class system and actors:
Just as Fiennes does not want to give anything away about his private life – there was a gleefulness in press coverage of his divorce from fellow actor Alex Kingston, and of the age difference between him and his former girlfriend, Francesca Annis, that probably still rankles – so he resists attempts to fix him in place as an actor.

Only once, though, does he get truly, incandescently angry. I want to know what he thinks about the fact that so many successful British actors of the moment are ex-public schoolboys and girls, a debate that has opened up again after Dame Helen Mirren claimed last month that aspiring actors needed rich parents to fund them through drama school.

"This is so bollocky," he says, vehemently, "and all it is, is f—— England's obsession with class, and it's so depressing. And it's a media construct to run stupid articles about class this, posh actors that. It's so retarded to me, the discussion. It's not true. There are parts for everyone. It happens to be a couple of actors who are hitting the limelight at the moment who happen to have public school educations. It's depressing, it's this country's f—— ghastly Achilles' heel, its obsession with class. Good actors get work. Doesn't matter what their background. It's even a question I'm reluctant to go there on." He takes a breath, and before I have a chance to respond, he curtly closes the subject. "I've answered the question, Horatia."
Well, he has a point, I guess. Chiwetel Ejiofor, Tom Hardy and Michael Fassbender didn't grow up in posh households and they get plenty of work – just as much work as Hiddleston, Redmayne and Cumberbatch. And Ralph is right about Britain being class-obsessed. It's wouldn't be that big of a deal except it sometimes feels like British people aren't allowed to be upwardly mobile. Like, if you're born "working class," you will be working class until you breathe your last breath, regardless of what you accomplish in your life. As for Ralph's choice in words – I love "bollocky". I want Ralph to cuss me out. And I think he's using the r-word as in "backwards". As in, he can't believe that he's having this discussion in 2014.
In the Telegraph interview, Ralph talks about other stuff too, it's a pretty good piece. He says he wants to "reach for a gun" whenever people talk about making characters "sympathetic." He says he's not interested in doing a TV series because "I don't have the patience for it" – nor does he have the patience to watch TV shows. And he says that at one point, he was considered to play James Bond… oh, he says this was before they cast Pierce Brosnan, so this would have been in the early to mid-90s. He says he would have made a terrible Bond but that he's "happier" playing the new M now. That's sort of a spoiler, I guess, if you haven't seen Skyfall. But Skyfall has been out for a while, so whatever. Ralph is the new M.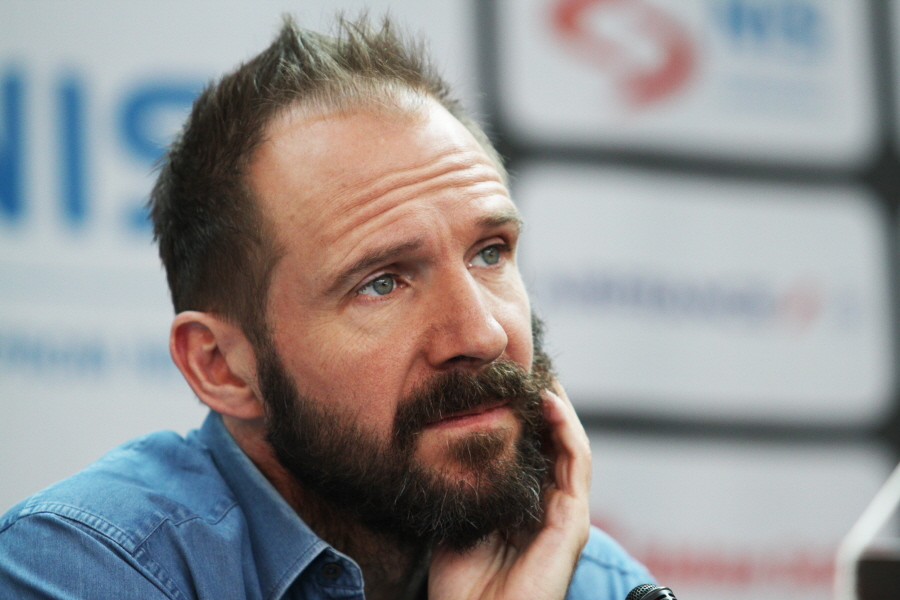 Photos courtesy of WENN.