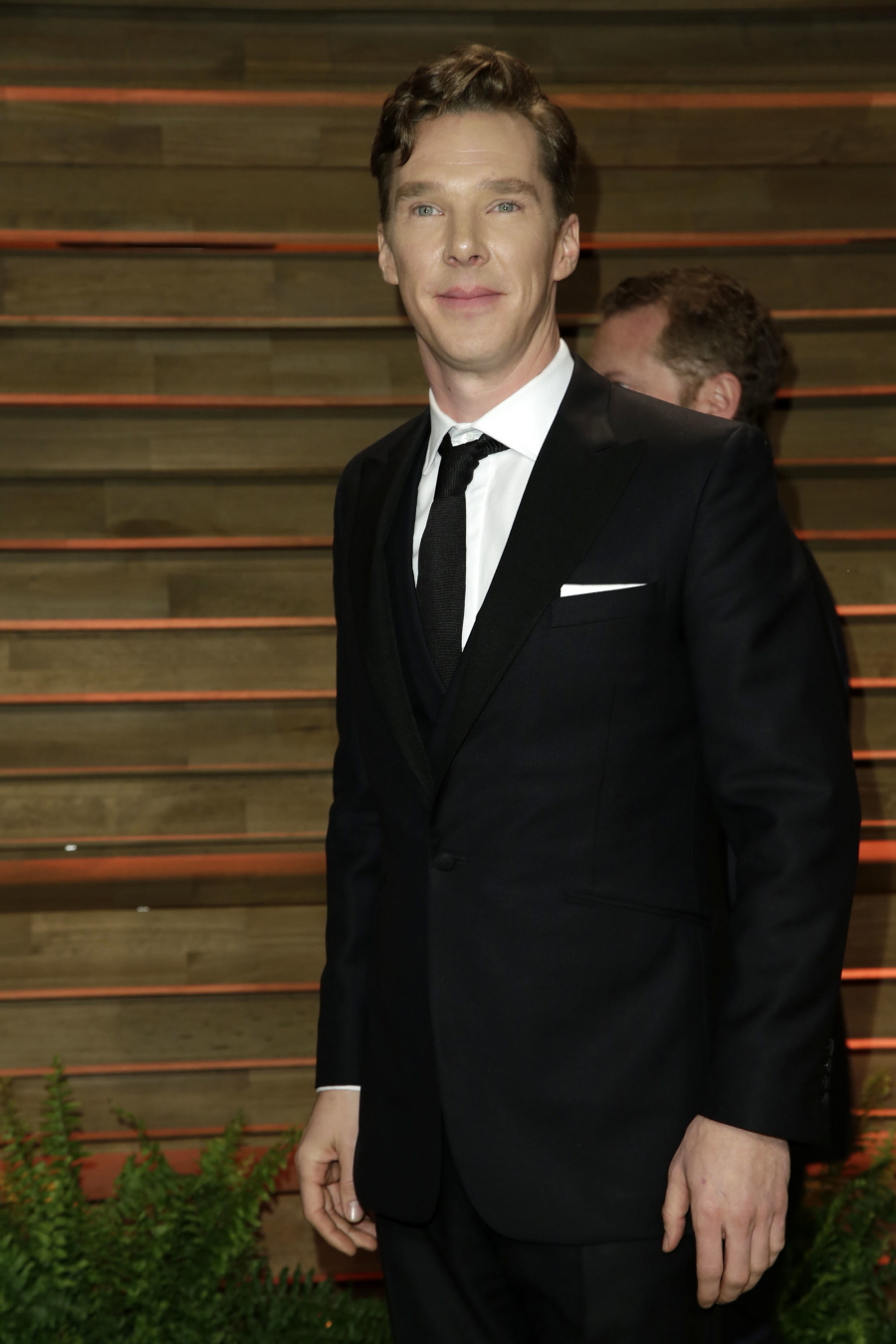 Any port in a storm. I keep thinking that at some point, Benedict Cumberbatch is going to slow down and we'll have a Cumberdearth on our hands. While there has been LESS Cumbernews over the past few months, Benedict has been making the rounds, doing interviews and killing it at the Oscars. And now he's really arrived: he's the lead figure in a National Enquirer gossip piece! This is actually the second time – to my memory – that Cumby has been featured in the Enquirer, but the first time was just a rehash of some interviews he's given. This one is an honest-to-God gossip piece about Benedict getting flustered in a parking lot:
Dashing BENEDICT CUMBERBATCH – Brit star of "12 Years a Slave" – discovered just how crazy Hollywood can get on super-charged Oscars weekend when he suddenly ended up in the middle of an insane brawl between his limo driver, valets and security guards at a swanky LA hotel!

Said My SpyWitness: "When Cumberbatch's driver pulled up to the hotel, he failed to drive into the semicircular driveway and parked his limo on the street, blocking the exit. As the star stepped out, several valets ran up – demanding that the limo be moved immediately – and he abruptly found himself trapped in the middle of an escalating screaming match!"

Trying to make peace, Cumberbatch asked his driver to move the limo – but as valets got in the guy's face, punches were thrown!

Ducking and dodging flying fists, Cumberbatch slipped and fell just as hotel security moved in and broke up the fight – ordering the driver to move his car pronto, or they'd call the police!

That did it for our star, who escaped into the hotel and gasped to pals who'd been waiting for him: "I honestly thought I was going to get clobbered!"
I don't really understand the logistics of this story. Was Benedict being dropped off, or was his limo really trying to park in a hotel entrance? It's so weird. It might even be true, who knows. I don't really think of Benedict as that butch, so I imagine he didn't know what to do when fists started flying. And then he slipped! The Cumberbum was in danger!!!!
As for the other thing… Benedict has an editorial in the new issue of GQ Style, I guess? The editorial seems to be from last year, but I guess they're just publishing it now. You can see the scans here – it's a sun-soaked photoshoot with Alice Eve, whom I believe is his close friend. They've worked together and she's talked about him in interviews. I get the impression that she's very fond of him and that she wouldn't mind a go on the Cumberdong. I know that bothers some of you, but I don't hate Alice Eve. I think her body is incredible and she's a pretty girl. If she and The Batch were hittin' it… I would be happy for both of them. Also, the photo of him touching her chin is going to make me cry. I am full-on Twihard for Cumberbatch, it's not even funny anymore.
Also: if you want me to see a particular Cumberstory, all you have to do is email me or tweet me. Don't drop "I can't believe you're not covering this" comments on me, like I'm holding something back! I honestly just saw this Alice Eve thing yesterday for the first time.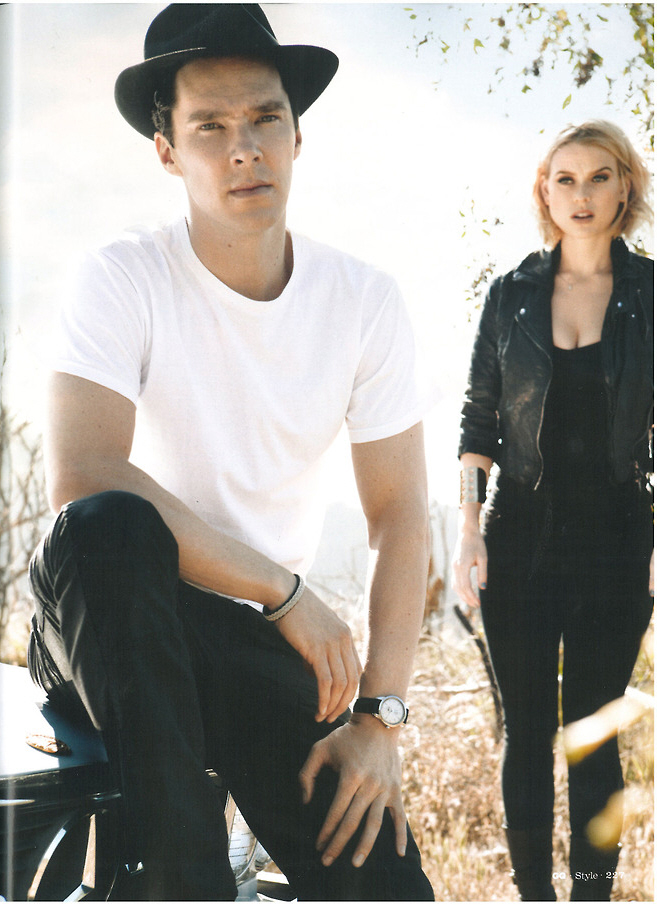 Photos courtesy of GQ, WENN.