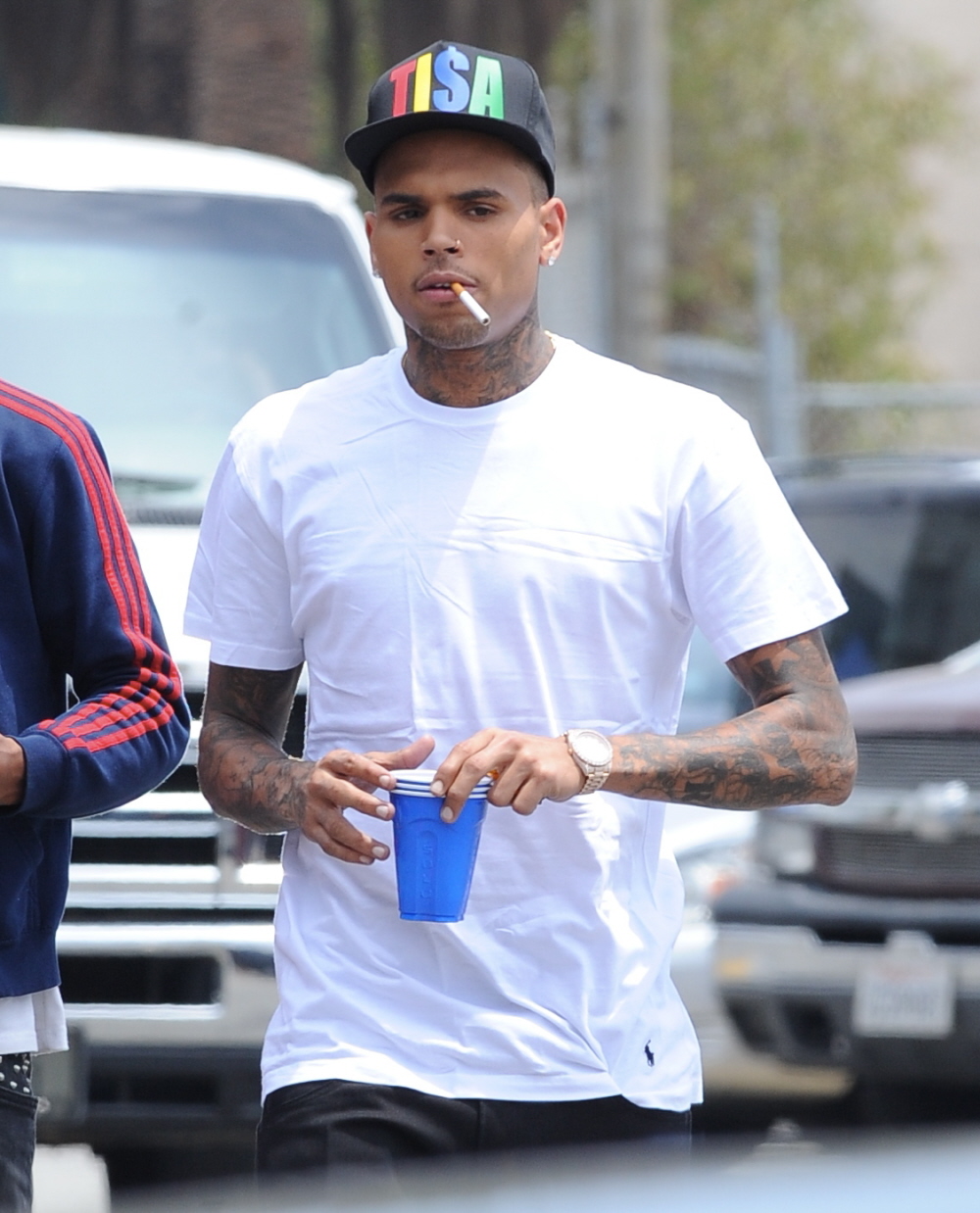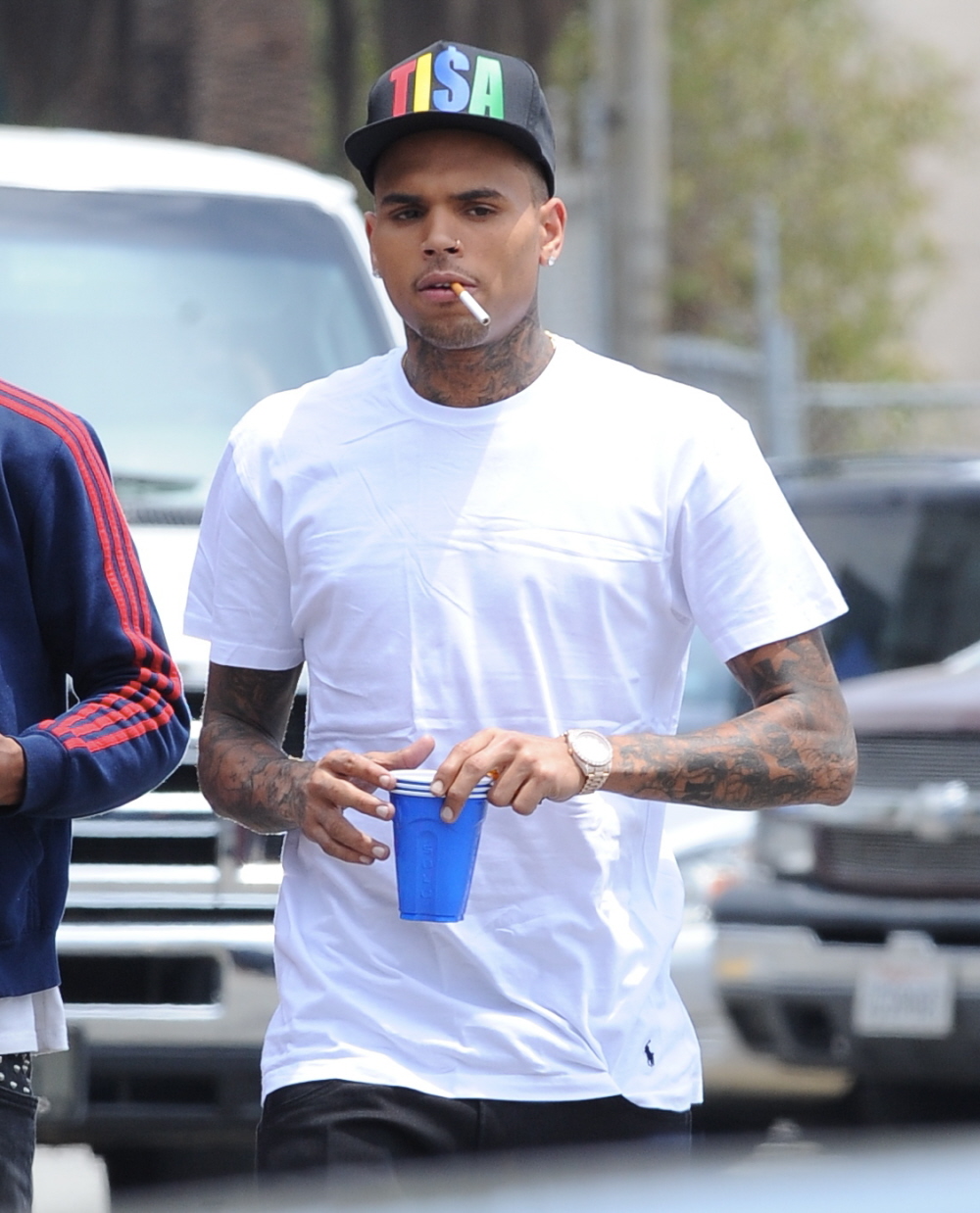 It feels like I haven't written about Chris Brown in a long time. The last time I paid attention to him, I think his stay in rehab was being extended, and his PR team was trying to paint his substantial violence issues like some kind of "bipolar disorder." Don't get me wrong, I think bipolar disorders are a real thing and yeah, there's probably some sort of psychological disorder that Chris Brown could probably be diagnosed with very easily. I just hate when people are like "I'm bipolar!" when they have a long history of behaving like a willful douchebag. It's possible to have a disorder AND just be an a—hole. Speaking of, Chris Brown was kicked out of rehab on Friday. Because of course.
Chris Brown is on his way to jail right now, because he violated a judge's order by getting booted from the rehab facility where he's been living for nearly 4 months … TMZ has learned.

The judge in the Rihanna beating case ordered Chris to live in the Malibu rehab facility for 90 days to get anger management therapy, and he completed the stint earlier this month. BUT … at the last court hearing, the judge modified things and ordered Chris to stay in the facility while the Washington D.C. assault case ran its course. The deal was this … if Chris left rehab, he would go directly to jail.

Sources familiar with the situation tell TMZ … Brown was thrown out of the rehab facility this morning, for violating "internal rules." We do not know precisely what Chris did, but we're told it did not involve violence or drugs.

Sources tell TMZ … Chris was caught having "an inappropriate relationship" with a female worker at the beginning of the month, but that is NOT why he was thrown out today. As you recall, Chris was previously thrown out of a different facility for throwing a rock at his mom's car window.

Chris was picked up by L.A. County Sheriff's deputies [Friday] afternoon and is now in jail …being held with no bail.
Chris Brown will probably spend the next month behind bars, and possibly a lot longer. Chris's lawyer (Mark Geragos) will appear in court on Monday to see if the judge will allow Chris to try out another rehab facility. Apparently, there will be some kind of showdown at Chris's April 17th trial for the Washington, DC assault case. If Chris is found guilty, he'll go to prison not only for the assault, but because he's still technically on probation from the Rihanna incident.
My guess is that the judge will let Chris go to another rehab, and 48 years from now Chris will be throwing chairs and acting like a douchebag in some luxury clinic. This is California, after all. But I do wonder… what "internal rule" Chris broke that got him kicked out of his second rehab. I can't believe that having sex with a rehab employee does NOT get you kicked out (I bet the girl got fired though). Something non-violent… I'm going to go with verbally abusing some staff member.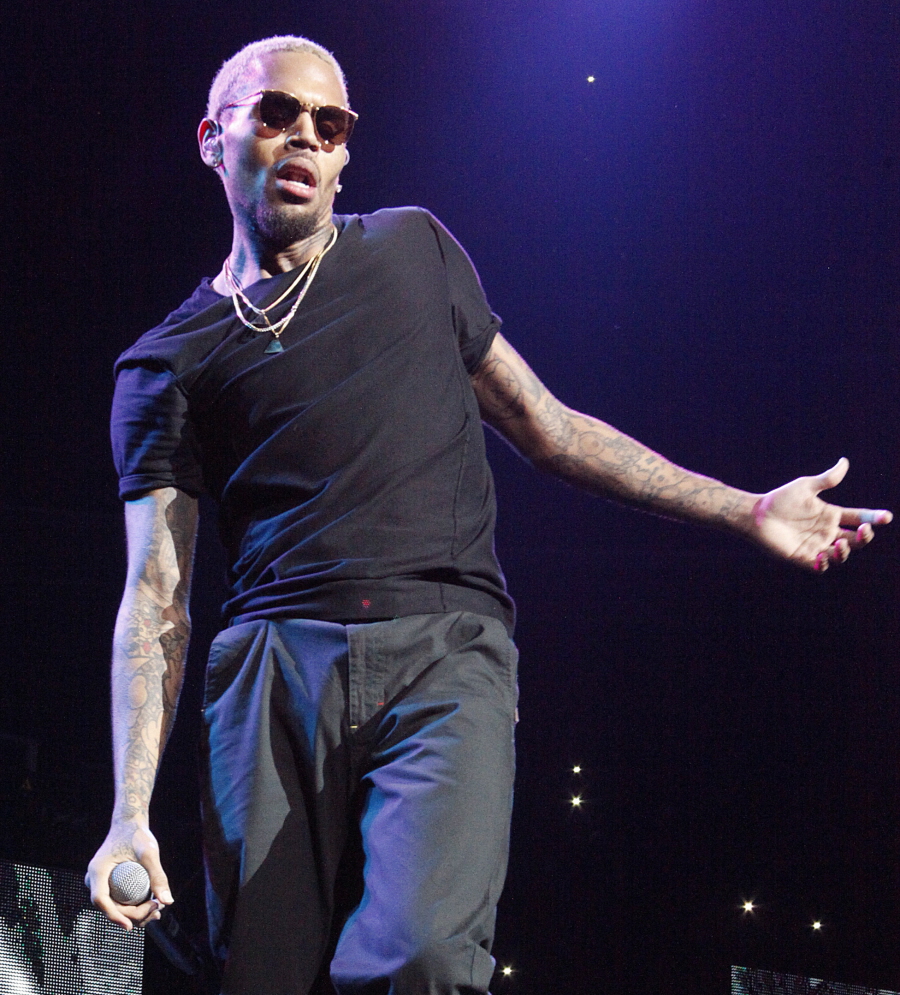 Photos courtesy of WENN.