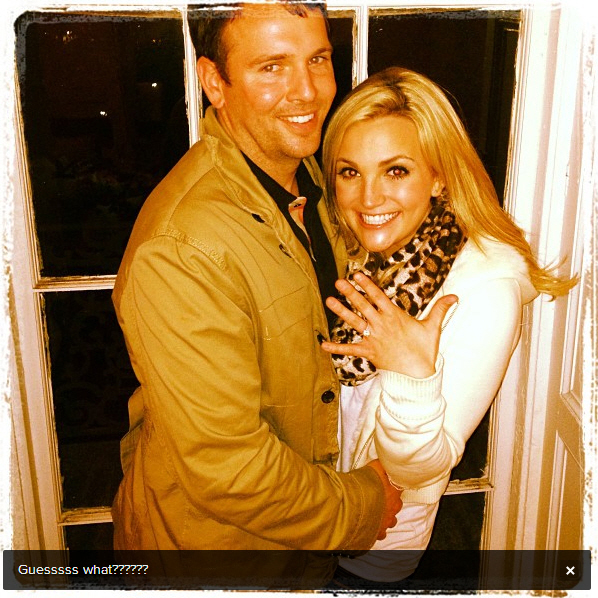 Almost a year ago exactly, Britney Spears' little sister Jamie Lynn Spears announced her second engagement. She was only 21 years old then, and a single mother of daughter Maddie. One year later, Jamie Lynn got hitched. Maddie, just five-and-a-half years old, was her flower girl/bridesmaid, I think. Jamie Lynn married a man named Jamie Watson, who is nine years older than her. He looks older than that, I know. But they've apparently been together for a while and judging solely from JLS's Instagram, he seems like a nice, normal dude and he spends a lot of time with Maddie, which is nice.
She's a Southern bride – and couldn't be more glowing. Jamie Lynn Spears wed businessman Jamie Watson on Friday in New Orleans. Celebrating at a reception at the Audubon Tea Room, the newlyweds – he in a dark suit with a silky tie, she in a v-neck Liancarlo gown – cut into a five-tiered cake dotted with sugared roses. Jamie Lynn's 5½-year-old daughter Maddie stood next to the couple in her own white dress.

Guests – including NASCAR's Ricky Carmichael and Fox Racing President and CEO Pete Fox – were gifted beer cozies emblazoned with "Jamie Lynn & Jamie March 14, 2014″ as favors. A colorful assortment of roses decorated the tables, which were also glowing with candles from glass votives.

The 22-year-old bride's gown was purchased at I Do Bridal Couture in Baton Rogue, the store confirmed on Instagram in January.

"Finally found my perfect dress," she shared on Instagram in January along with a photo of herself holding both Maddie and a bag from the store as she stood next to mom Lynne. The wedding comes a year after Jamie Lynn excitedly shared her engagement news on Instagram. The duo had been dating on and off for three years, Watson, 31, told the New York Post last year.

The younger Spears sister made her mark as a teenager when she starred on Nickelodeon's Zoey 101, but left the show after it was revealed she was pregnant at 16. She moved in and became engaged to Maddie's father, Casey Aldridge, although the duo split in 2010 – the same year she began dating Watson.
Us Weekly says Britney and David Lucado were there and that Britney wore silver. The wedding was "intimate". Oh, and Jamie included her nephews Sean Preston and Jayden James in the wedding party too, they followed Maddie down the aisle. Jamie Lynn carried a bouquet of white and pink peonies. I would imagine that Papa Spears would have given her away, but Us Weekly makes no mention of that, so I don't know. Jamie Lynn cried during the vows and at the reception, there was a REAL CAKE. With five tiers and lots of sugar. HUZZAH.
Basically, I'm completely fine with all of this. I wish Jamie Lynn well, and all the happiness in the world. I think the Spears family sort of dealt with Jamie Lynn's 16-and-pregnant stuff the right way: they took her home to Louisiana and let her figure it out in privacy. She seems to adore her daughter and she found a nice, steady man who will probably be a great stepfather to Maddie. This is as close as we're going to come to a Southern fairy-tale ending. My only "WTF?" is that they're both named Jamie. Not to mention Papa Spears is named Jamie too. THREE JAMIES.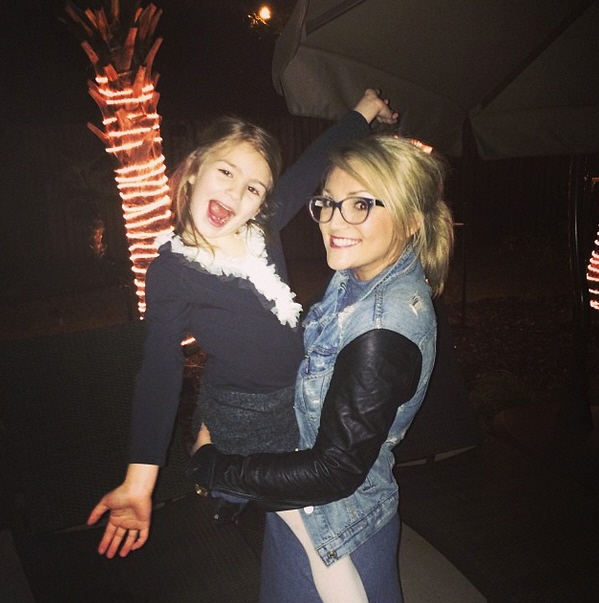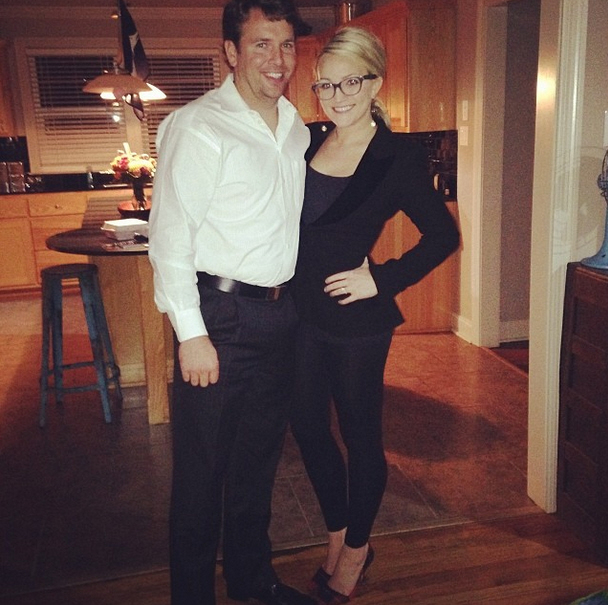 Photos courtesy of Jamie Lynn Spears' IG.