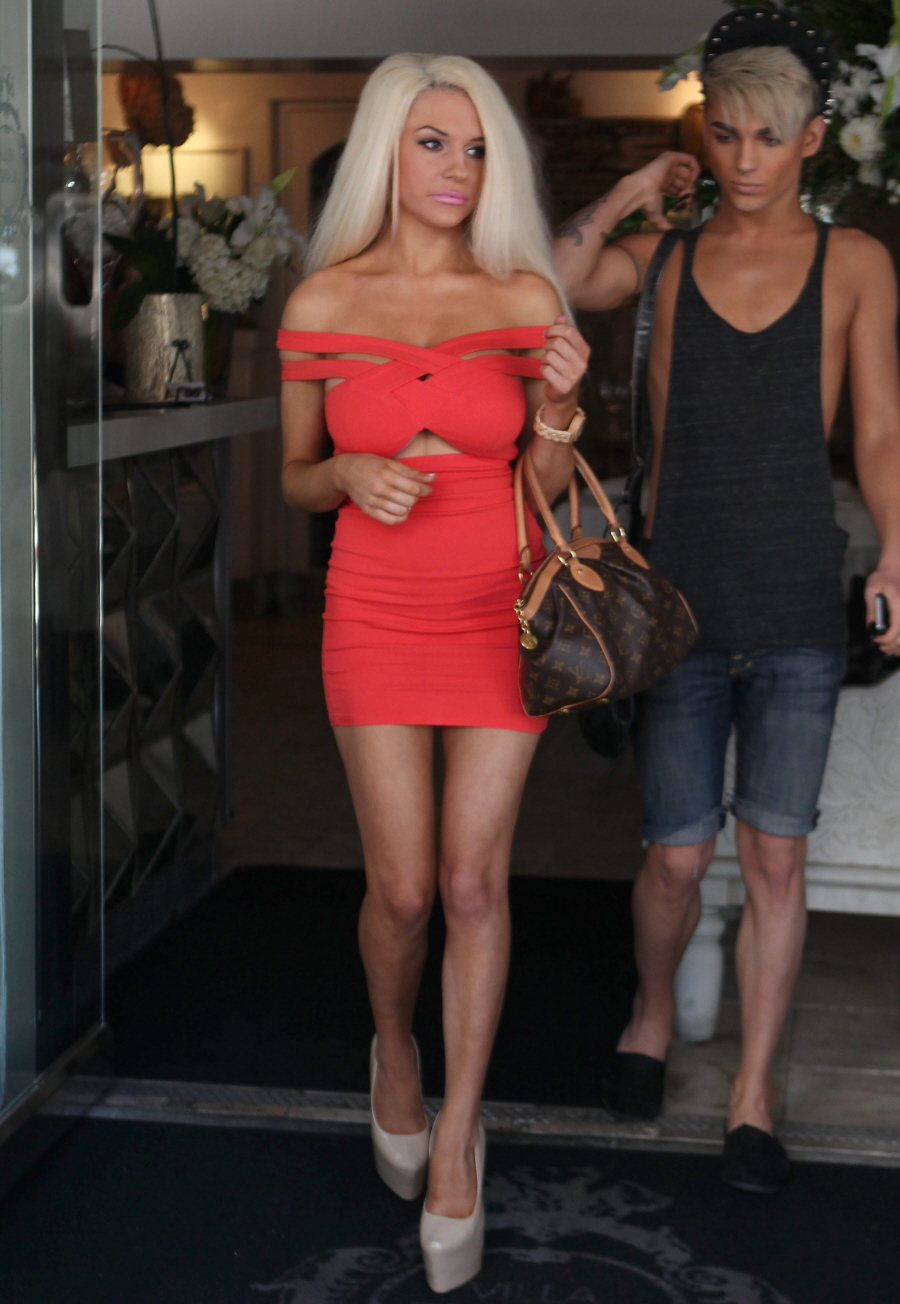 Courtney Stodden was invited to LA Fashion Week. And what better poster child for LA Fashion Week? Anyway, that's why we have some new photos of her. She's a "model" and a "fashion girl." After posing as a mannequin on a gold vinyl throne (NO JOKE), Courtney was photographed having lunch in Beverly Hills on Friday.
Look at her outfit! This is the most demure thing she's worn in months. The tatas are almost covered, her beav isn't being displayed and she doesn't look like she's trying to remember her two non-grunting lines in a p0rn0. "Yes, I called about my clogged pipes. Wow, that's a big plunger." Of course, Courtney is still a mess. Who in their right mind puts that lipstick shade with an orange-pink dress? And why does her hair look so fried? Why does she look like Donatella Versace?
Anyway… poor Courtney is only 19 years old. Let's hope she matures at some point and stops with the circus boobs, the lip injections, the straw hair and the weirdness. The thing is… if you asked her, I'm sure she would say that she thinks she looks incredible. Do you think that's a real Louis Vuitton bag? Or did she buy it for $20 off the back of a truck?
PS… Yes, she's drinking water out of a wine glass… with a straw. So elegant. I guess that was her only choice considering no reputable place would serve her alcohol.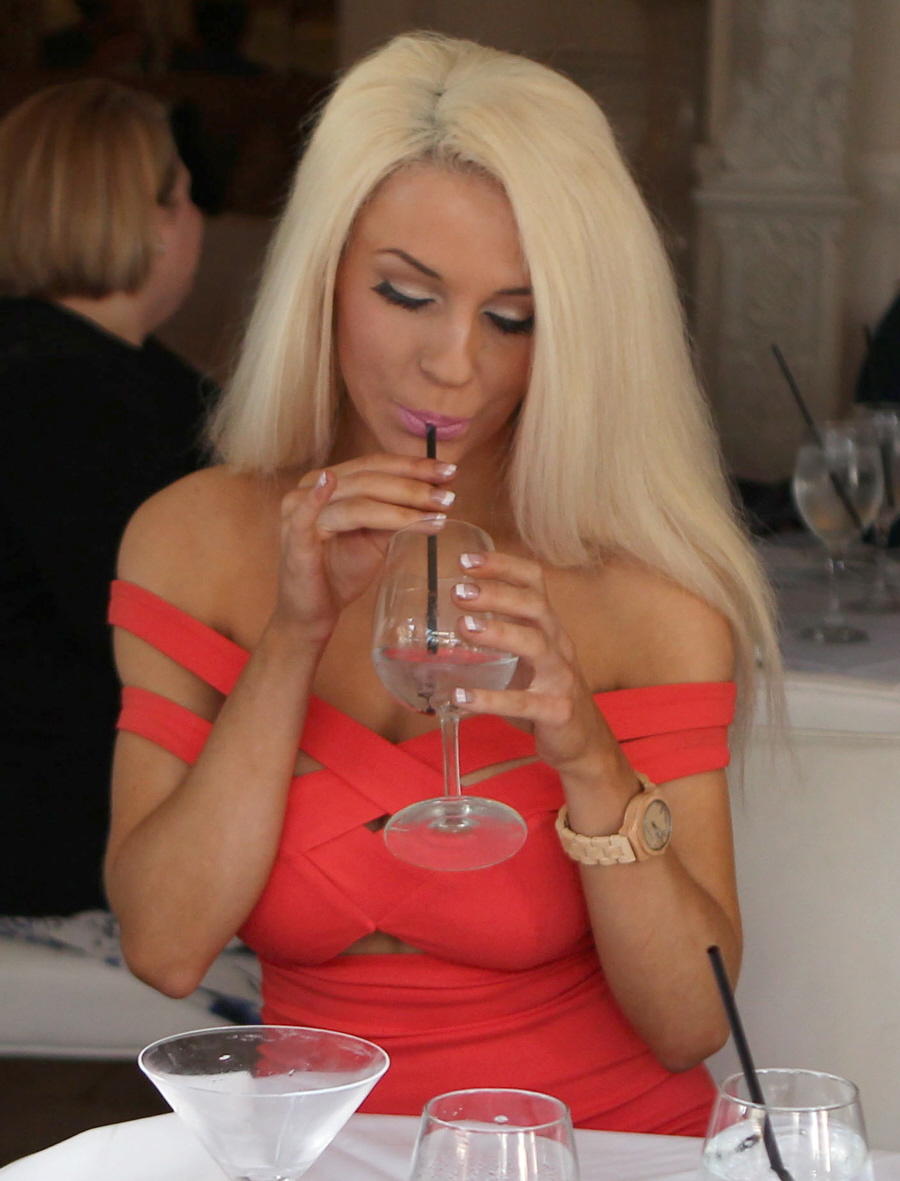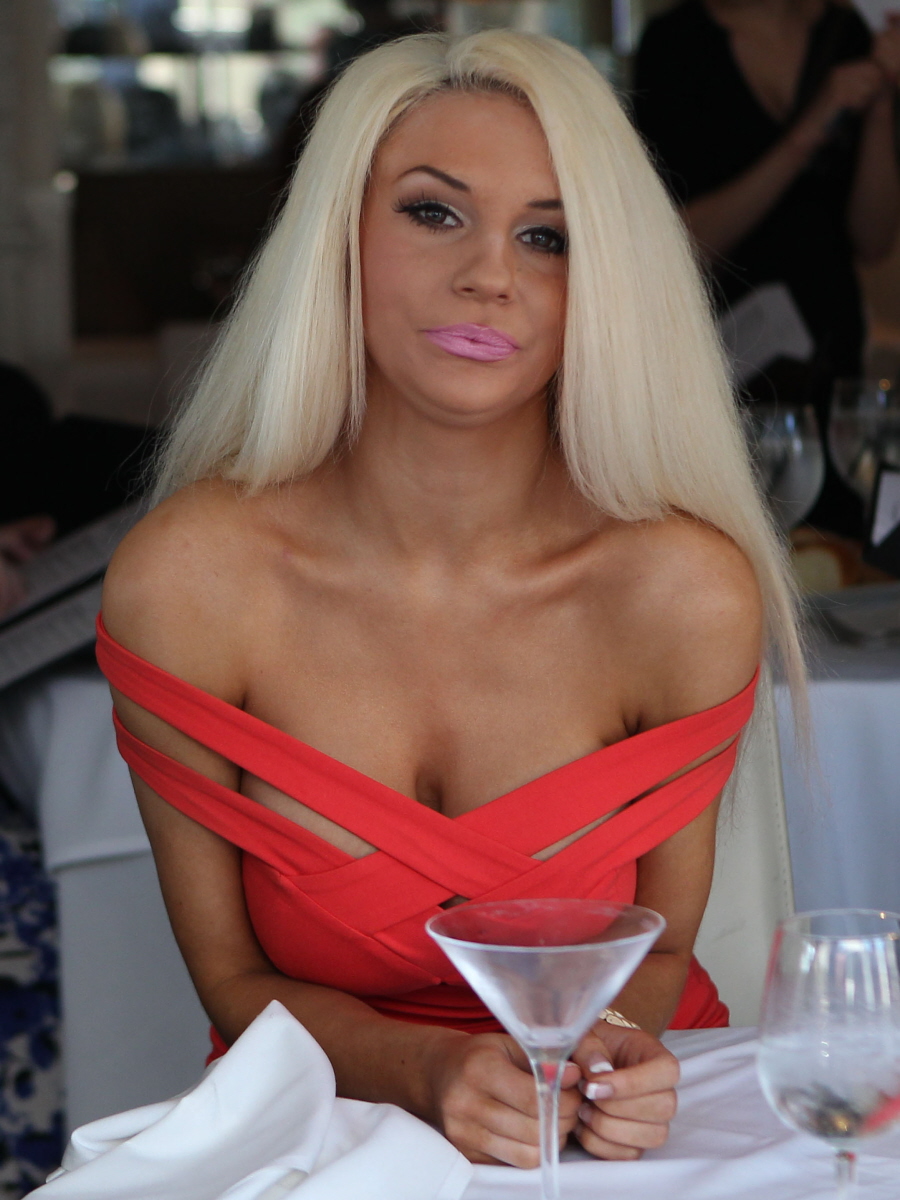 Photos courtesy of Fame/Flynet.