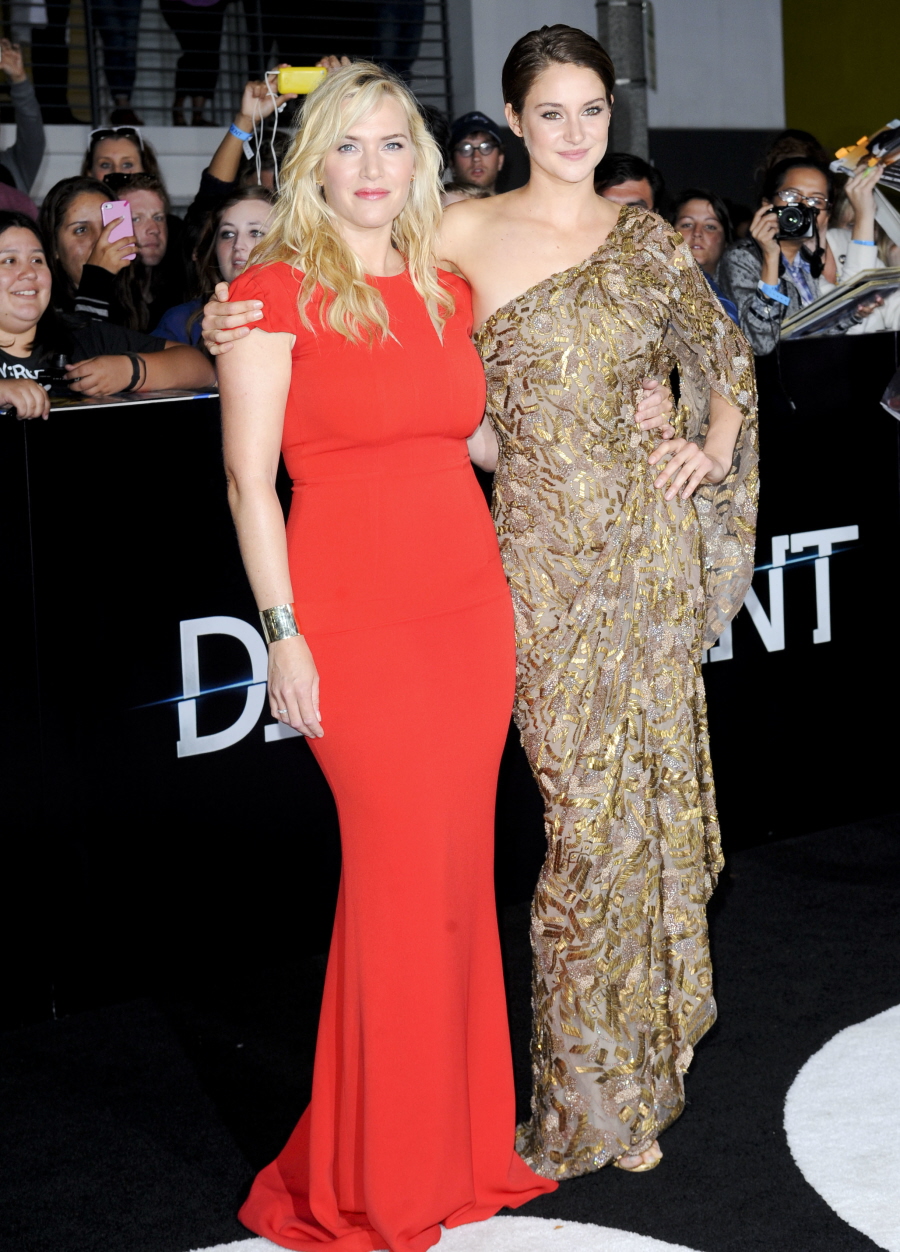 Here are some photos from last night's LA premiere of Divergent, the new franchise that is trying to make Shailene Woodley's sunshine vagina into the next Jennifer Lawrence (good luck with that). I'm just talking fashion here! I'll let Bedhead discuss the intricacies of Shailene's endless hippie musings.
So, let's start the fashion talk with Kate Winslet in this SAFiYAA Spring 2014. I've never heard of this label (have you?), but it reminds me strongly of the Stella McCartney illusion dresses that Winslet wore endlessly a few years ago. The color is meh on her, her styling is kind of rough (what's with her hair?), but I'll give her some credit: I like that she went figure-skimming even though she's recently had a baby. She's embracing her motherly figure and it's nice.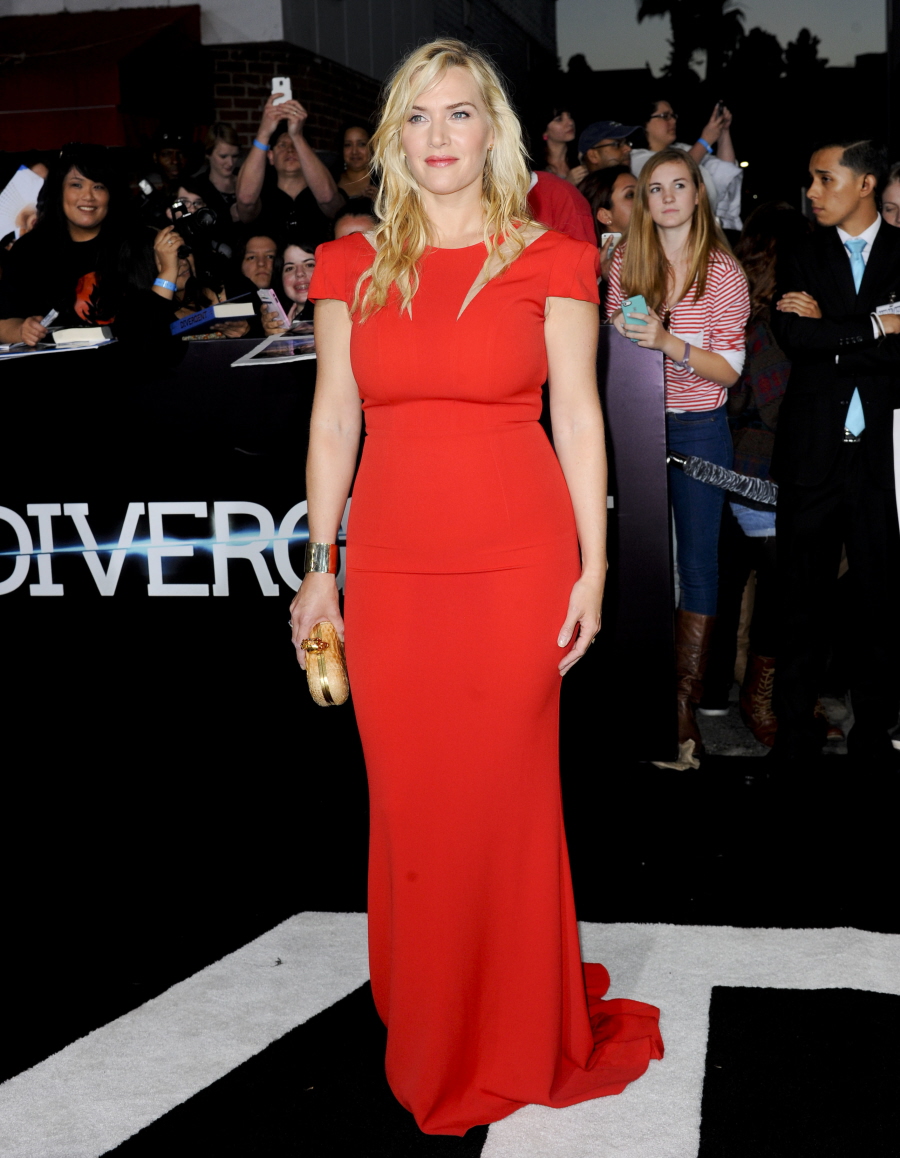 As for Shailene, she wore this Elie Saab gown which… I don't know, I don't hate it. It seems like a typical gown for a girl premiering her first big starring role. Elie Saab gets a lot of shade for making red carpet-ready glittery gowns, but I think they do it well and the gowns are very wearable and flattering. I guess my complaint here is this gown seems a bit to mature for Shailene.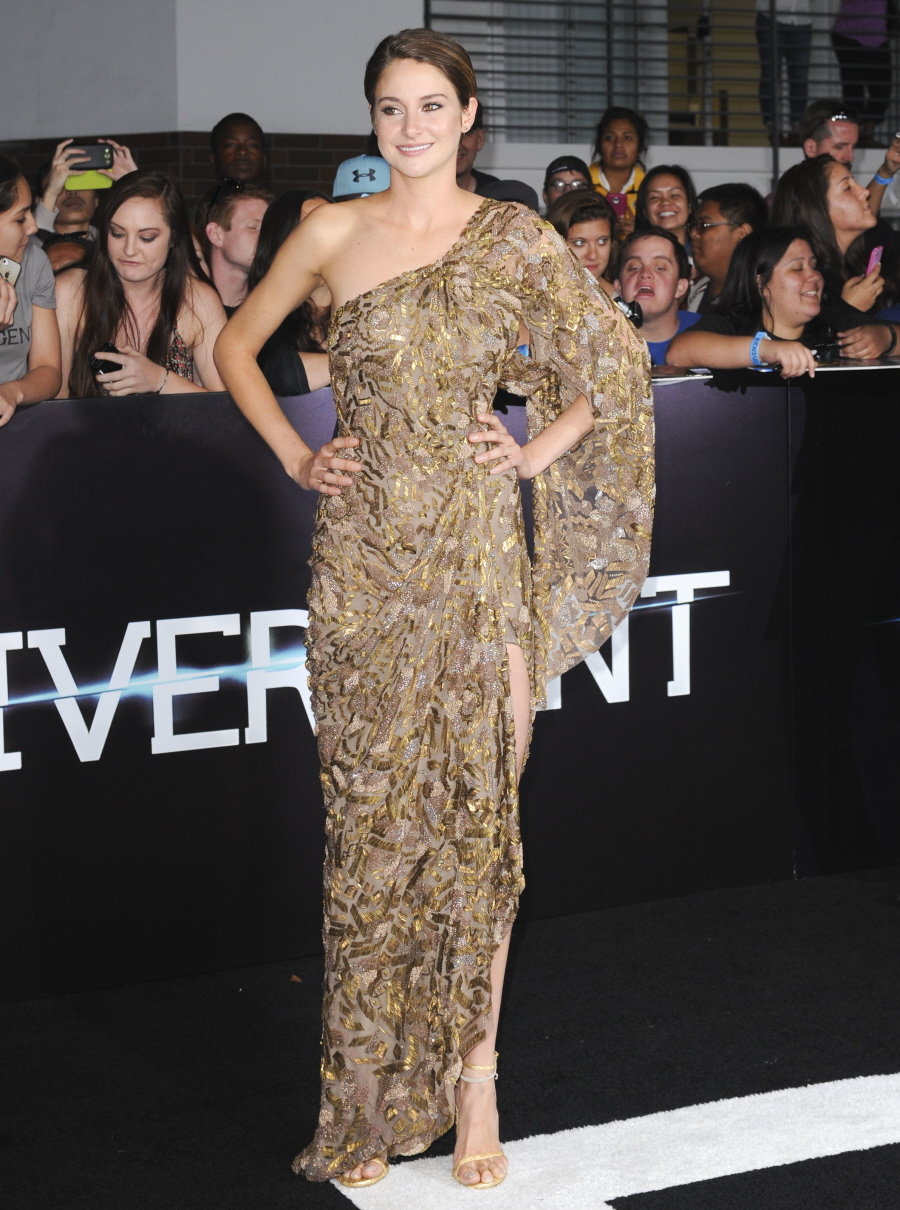 Kiernan Shipka in Valentino – Kiernan isn't in the movie, she just came to the premiere for fun. It would have been cool if Shailene had worn this, right?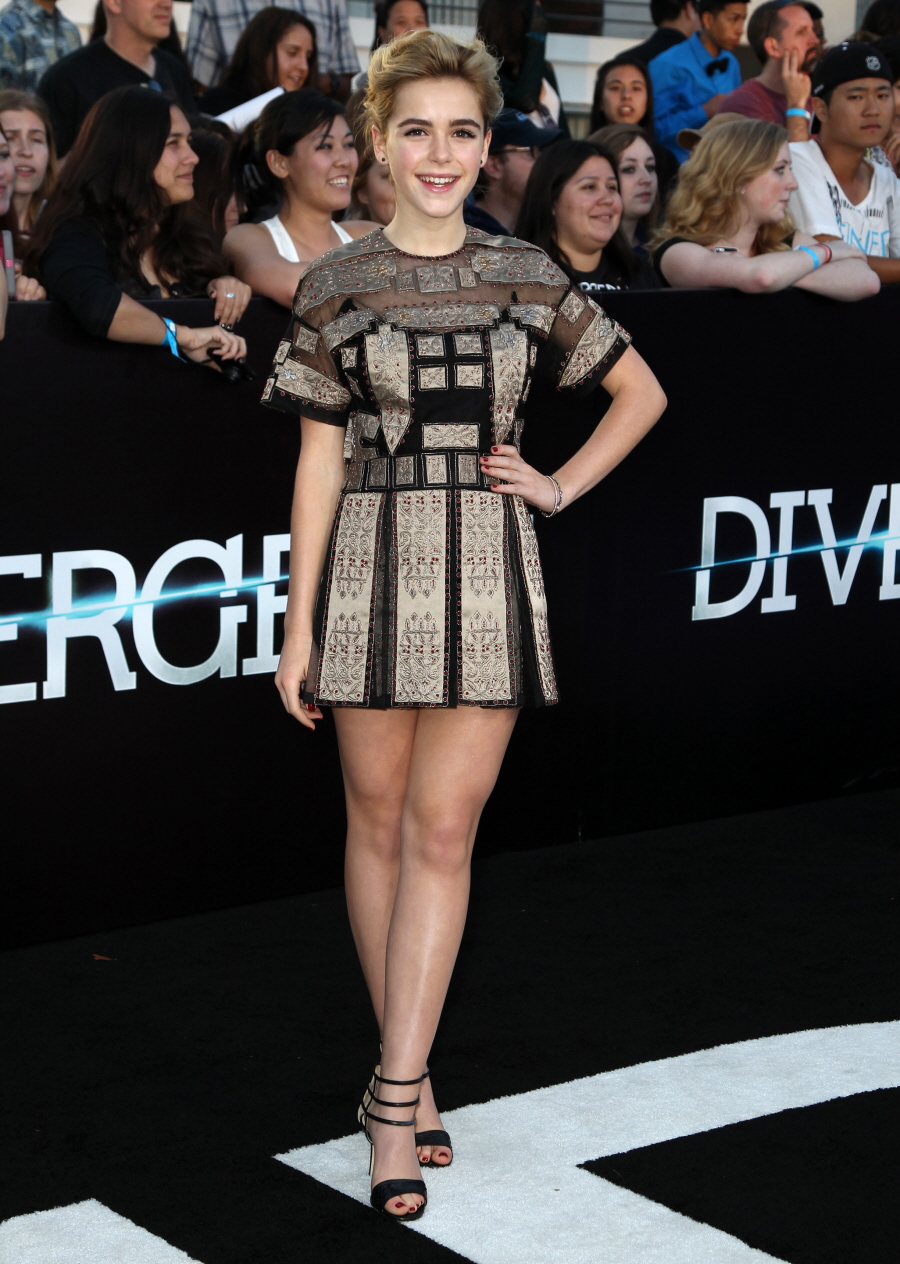 Ashley Judd was there too…wearing Elie Saab as well. See, Elie Saab works on a woman Judd's age. This is pretty.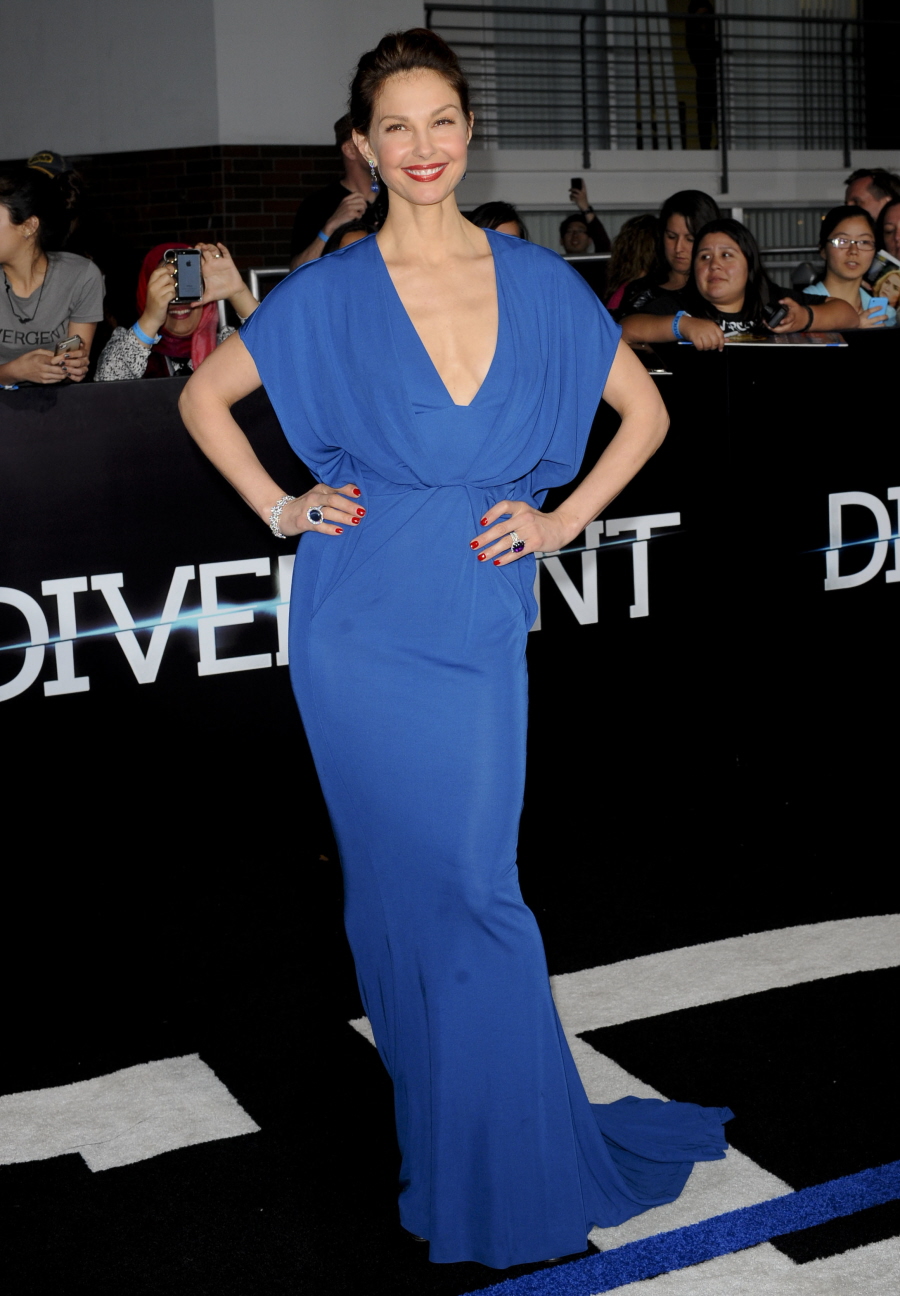 And finally…. OMG. Jason Momoa and Lisa Bonet. Look at how this beast towers over her. Look at how beautiful he is. Look at how beautiful she is. Damn.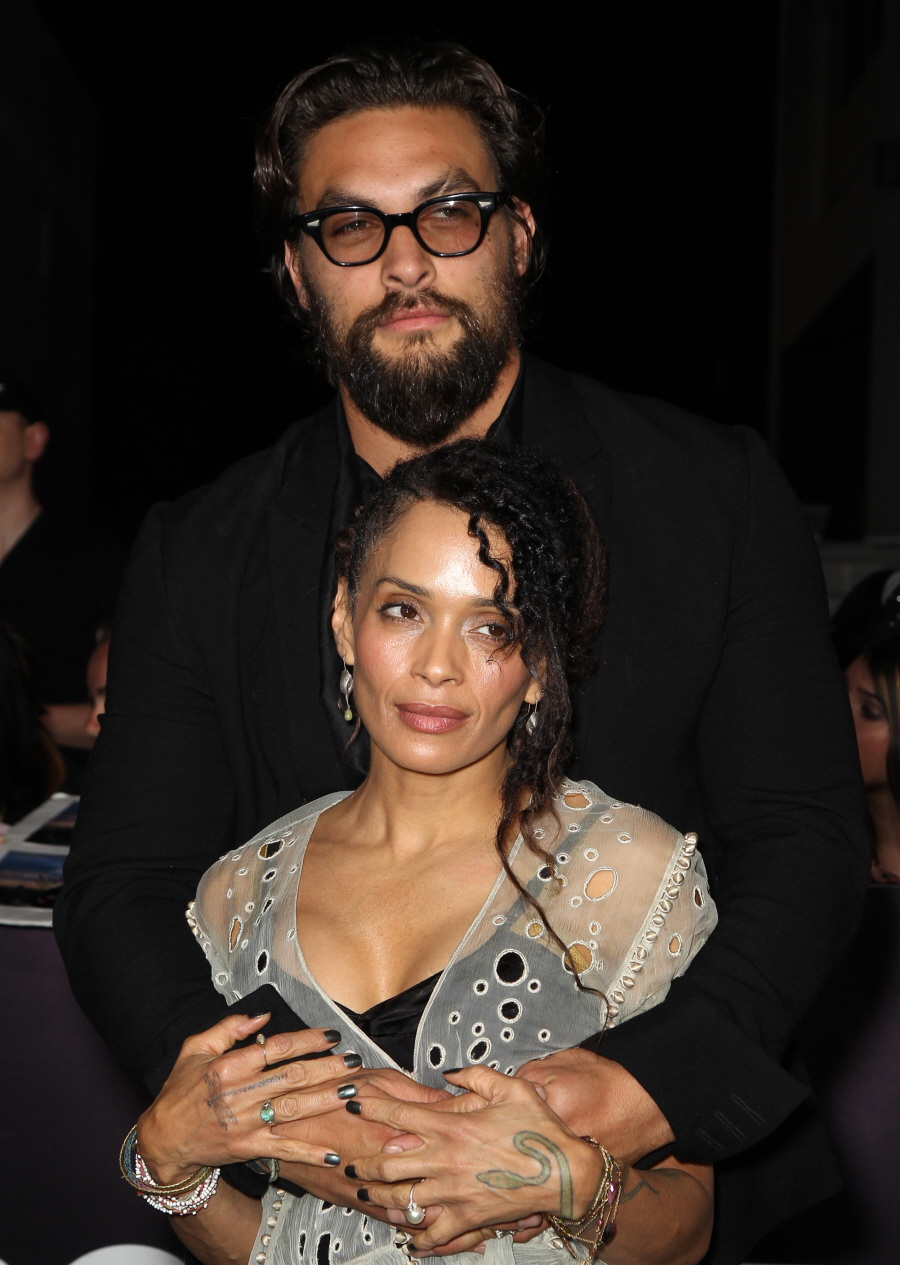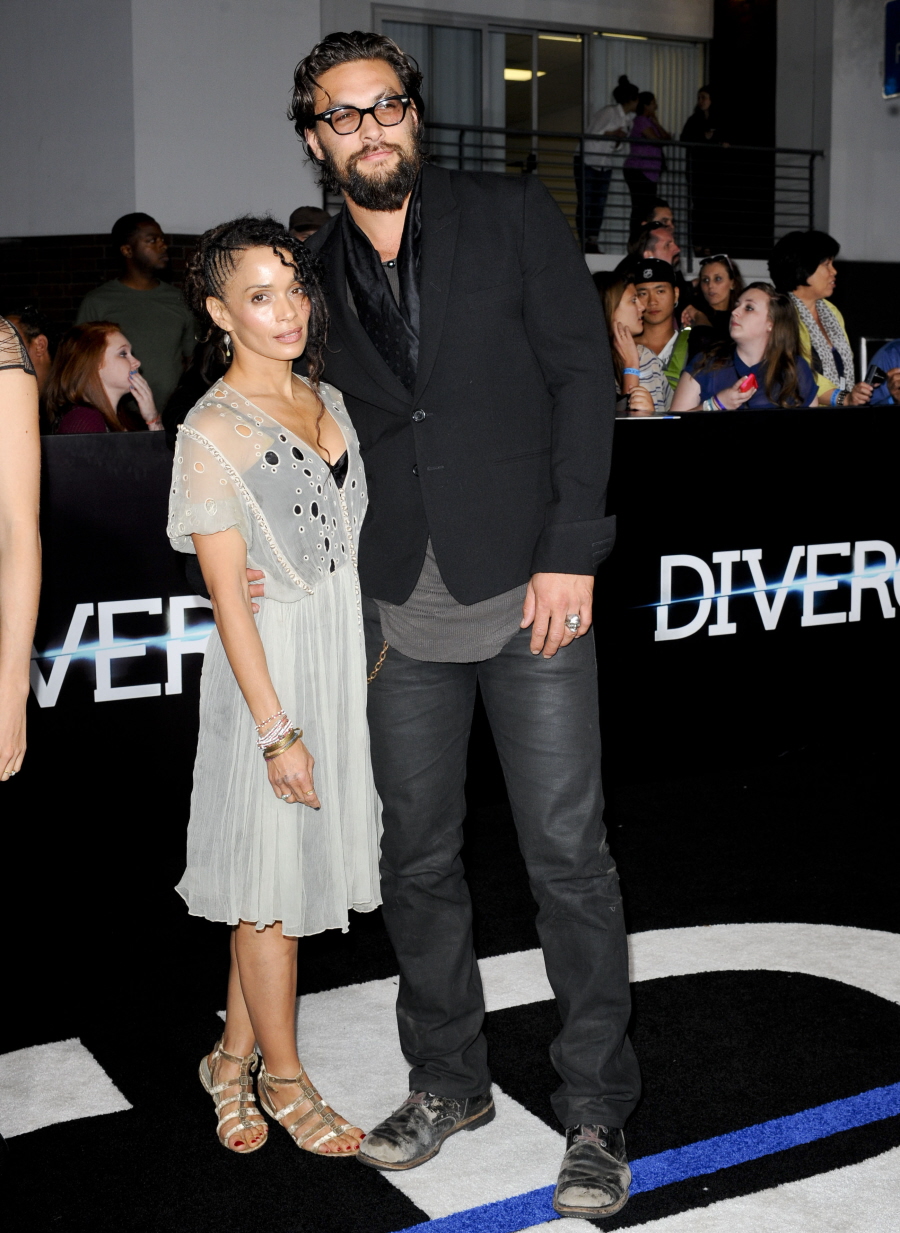 Photos courtesy of WENN.