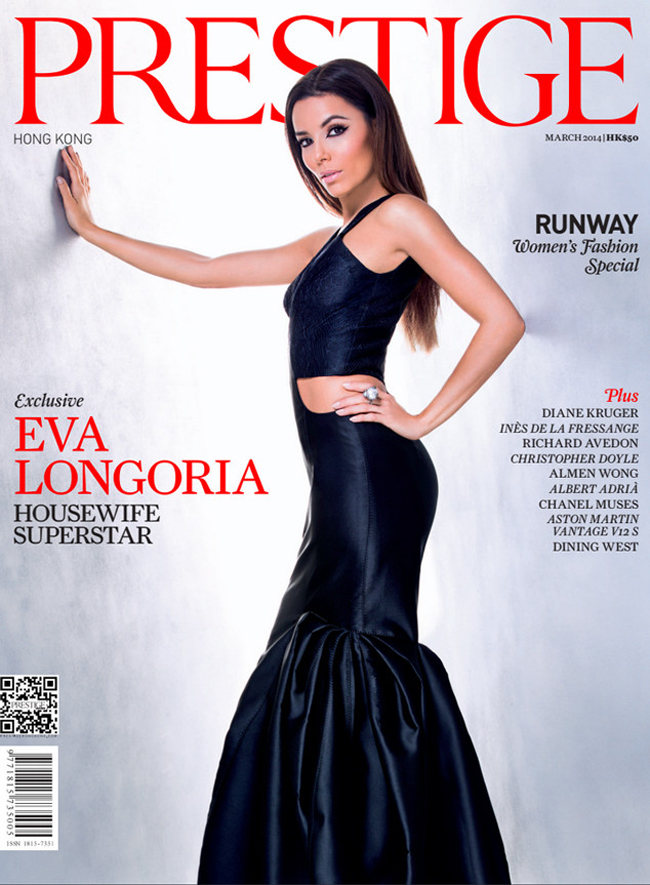 Eva Longoria covers the April issue of Hong Kong's Prestige magazine. This magazine loves her and just used her as a cover girl last year. We haven't heard much from Eva since she announced a new rich boyfriend (possibly) in the hopes of making George Clooney jealous (he's not listening). Maxim named her "most sexy" a few months ago. Eva appreciates that title, but she wants us all to know how amazing and well-rounded she is as a woman. She's every woman. It's all in her. Eva raves about her four amazing movies and her wonderful production company. These excerpts are so self-aggrandizing but kind of funny too:
She is not only sexy but so amazing: "I never thought of myself as a sex symbol. I just do the cover of magazines. I think it's really unfair men or people in the world think you can't be both-you can't be a sex symbol and a serious businessperson. Who says I can't be both? Who says I can't do the cover of Maxim and run a production company? Women are complex. Women are beautiful and intellectual and spiritual and social and entrepreneurial. They're everything. And I think I'm a great example of that."

Her master's degree? Also amazing: "That is finally over. I got my degree last May. I completed it in three years, which is an amazing feat – an amazing accomplishment for me! I had always wanted to go back and get my master's degree. And the fact that I did it while I was on a hit show and running around the world…I look back and go, 'What was I thinking?' When I started it, I didn't think it through or I probably wouldn't have done it. Everyone finds reasons not to go back to school. Once I founded my foundation about pursuing higher education, I wanted to be the example of no matter what, you can always go back to school. No matter how old, no matter how busy. I'm such an academic person anyway. I'm super curious about the world, I love learning new things, so it kind of fit in with my personality."

How does she do it? "You have more time than you think. Everyone thinks, 'I don't have enough time.' There's a lot of wasted time in your day that you don't realise. I've always utilised my time in the car, I've always utilised plane rides to catch up on my reading and return emails. I've always taken advantage of every single hour of the 24-hour day. I always mix business and pleasure. I went to Paris to shoot for L'Oreal, but of course while I was there I wanted to go to the Louvre. And I was in Mexico at a conference but while I was there I found time to go to the beach. I love cooking. I just flew in yesterday from Mexico City. I ran to two meetings and a conference call in the car – and another conference call while I was grocery shopping – so that I could relax and cook dinner for my family and friends. That to me is just so relaxing."

She even takes time to tweet! "I obviously don't answer every tweet. But I tweet, I do it all. It's a very interesting process. Actually, the airplane pillow that Brookstone used to make – my favourite airplane pillow – I tweeted Brookstone and I said, 'Pleeeeeease make this pillow again!' And they reached out to me. That's how many people retweeted my tweet to Brookstone and they reached out to me and said, 'We'd love to make it again.' [laughs] It's definitely an effective tool to get messages out, specifically with my philanthropy and my activism."
[From Prestige Hong Kong]
I read that Eva's master's degree is in Chicano studies. Good for her for going back to school, but the way she talks about it is so James Franco. Eva also tries very hard to sound very smart with her vocabulary. I get accused of that sometimes. My problem is that I fall into wordy, nonsensical rants when I get sleepy. It is a problem, and I try to watch it (coffee helps so much). Yet Eva fully means to say stuff like "founded my foundation" and "I've always utilised my time in the car, I've always utilised plane rides to catch up on my reading and return emails." Never say "utilized." That makes you sound like a tool. Always say "used" instead.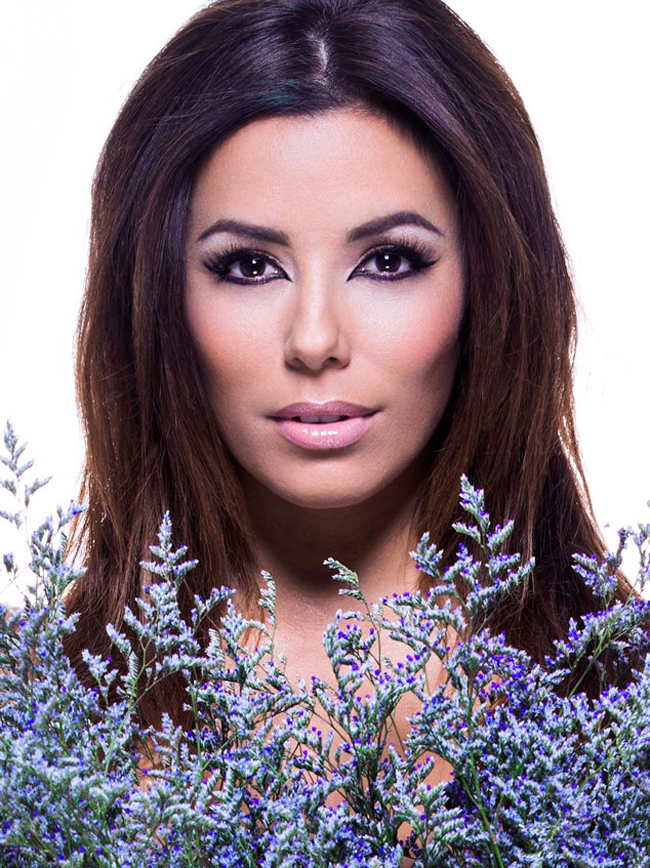 Photos courtesy of Prestige Hong Kong