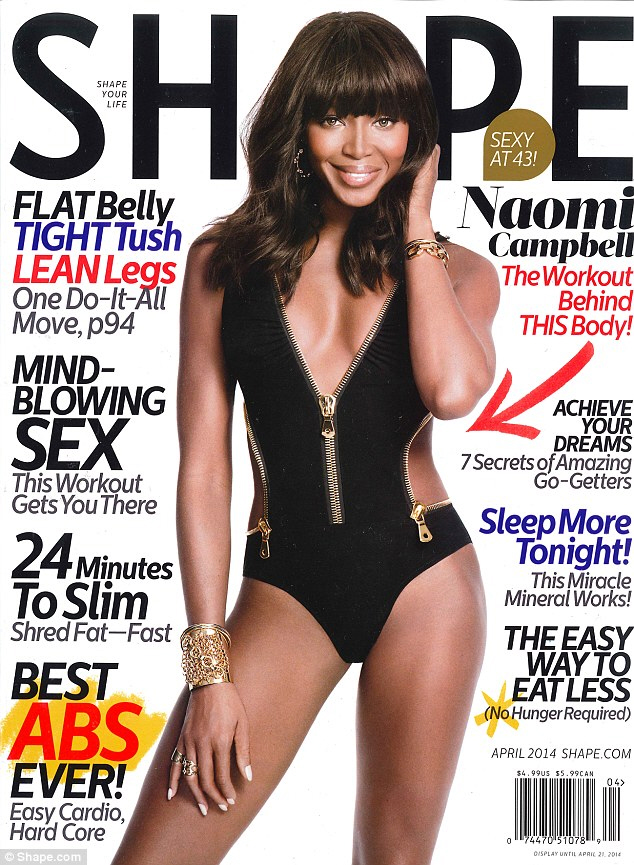 Naomi Campbell covers the new issue of Shape – God, she looks so good here. You know I'm not even a fan of Naomi, but sometimes I can't help but be reminded… she's a real supermodel. People keep trying to pass off Anne V, Erin Heatherton and Behati Prinsloo as supermodels… but they are not. Naomi is. Christie Turlington is. Cindy Crawford is. Anyway, in the cover interview, Naomi talks about how she's completely stopped drinking, but that quitting cigarettes is the hardest thing ever:
Naomi Campbell looks runway ready on the April cover of Shape magazine in a daring cutout swimsuit. The 43-year-old British model takes center stage in a black and gold zipped ensemble and in an accompanying interview talks about her struggle to quit smoking.

Campbell – who checked into rehab in 1999 to seek help for a cocaine addiction – is determined to kick the bad habit.

She says she doesn't want to have to stand on 'street corners' lighting up but confessed it has been more difficult than she expected.

She told Shape magazine: 'People told me that cigarettes are harder to quit than alcohol. I didn't believe it, but you know what? It is harder. I'm not someone who wants to light up inside people's homes, including my own, and I don't want to stand outside on street corners anymore. It's still a struggle. In fact, just talking about it makes me crave one, so let's stop, please! But I am really trying.'

Naomi – who is using nicotine patches to try and wean herself off cigarettes – has previously admitted she enjoys life more since giving up alcohol.

She has said: 'I choose not to drink today in my life because I find that I'm allergic to alcohol. I have more energy and I have more fun than when I was drinking and I can hang out really late and get up early in the morning with no hangovers and still smile.'
I agree with her – if you're a casual or social drinker, it's much easier to give up the booze than it is to give up the cigarettes. Non-smokers who have never been addicted really don't understand what it's like to try to quit, how often and how easy it is backslide and how much you crave it. And she's right, just talking about it makes me want to light one.
That being said, I disagree with her diagnosis of "allergic to alcohol" – some people really are allergic. She's not. She just stopped drinking because it was making her bloated, tired and hungover. That's the same reason I gave up drinking too, but I'm not calling it an allergy.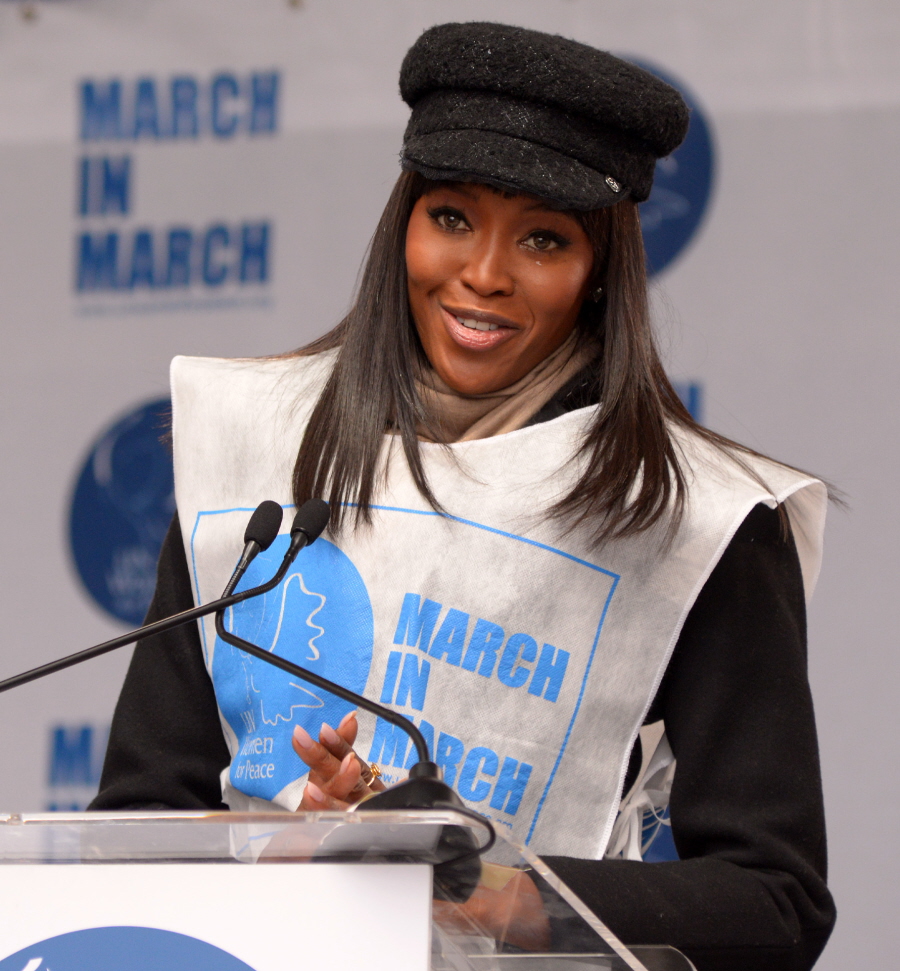 Photos courtesy Shape, WENN.