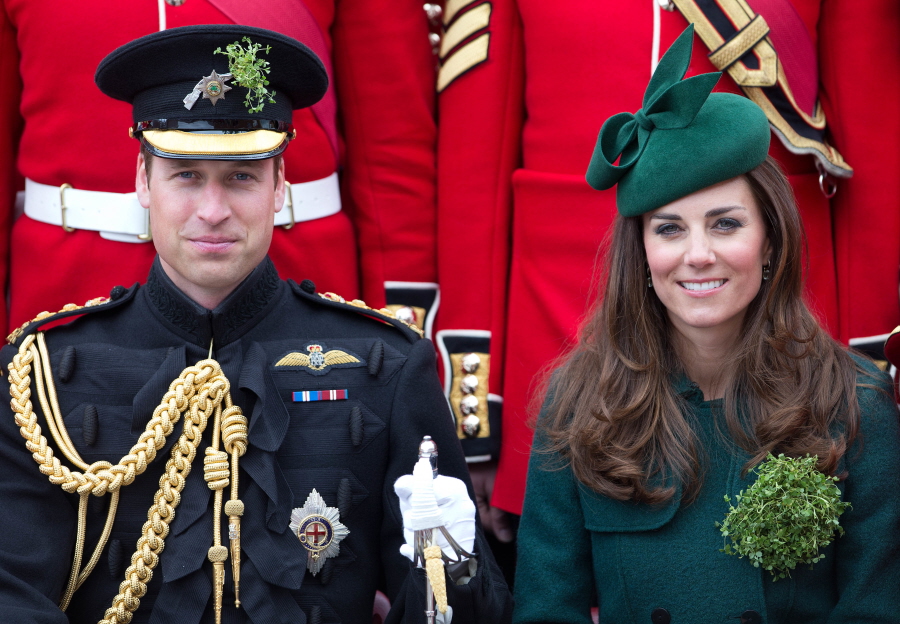 Duchess Kate and Prince William did a nice thing and I will not bitch about it. LOL. Right. First, let's say something encouraging to them. Apparently, Will and Kate sent a check for £5,000 to the flood victims in North Wales. I actually misread the figure at first and I thought they donated £500,000 and I was all prepared to be like "HUZZAH, that's amazing." But it's £5,000.
The Duke and Duchess of Cambridge have donated £5,000 to the flood victims in the town of Rhyl in North Wales, which was left devastated by storms in December. Andrew Rutherford, the mayor of Rhyl, revealed on Facebook that the royal couple had made the donation to the town's flood appeal. Source: PA.

A Clarence House spokesman confirmed that the pair, who lived on the Welsh island of Anglesey when they were first married, had made a private donation but declined to comment on the amount.

Mr Rutherford wrote: "The Rhyl Flood Appeal has received an unexpected donation of £5,000 from Their Royal Highnesses, Prince William and Princess Catherine, the Duke and Duchess of Cambridge."

He said a letter sent on behalf of the royals read: "The Duke and Duchess realise that it is a long, slow and painful process for the many people displaced from their homes and as a token of their support, and to show the people of Rhyl that they are in their thoughts, Their Royal Highnesses would like to make a personal donation to your Rhyl Town Mayor's Flood Appeal."

The mayor added: "I was gobsmacked when the letter arrived but it goes to show that when you keep the awareness of an issue in the media things can, and do, happen. Thank you William and Catherine, Duke and Duchess of Cambridge."
Was this a nice gesture? Totally. Did they have to do anything? Nope. So, I applaud them for the effort and I hope this will happen again and again. Now, for the shade: £5,000 is what it cost them to rent out their luxury Maldives villa for a few days. And sources keep claiming that William and Kate are paying for their own luxury vacations (I have my doubts about that, but for argument's sake, sure), so that's how they roll, charity-wise. They will spend £10,000 plus airfare, plus housing for their security detail for their vacation and then they'll write a check for £5,000 to people in need. Let them eat cake!
As for the other major expenses facing William and Kate these days, you don't even realize how exhausted they are after dealing with the extensive and costly (to the taxpayer) renovations on Kensington Palace and their second home, Anmer Hall. It's just ghastly! If you remember, Kate tried to go budget on the paint and everything ended up with a purple tinge. So now everything will have to be repainted! Now the Prince of Wales is all "told you so."
The Prince of Wales will have little sympathy. Royal Watch has learned that William's father suggested his sister-in-law, Annabel Elliot (Camilla's younger sister), a respected interior designer, help the couple with their redesign of the palace before they moved in. After speaking with Annabel, however, William and Kate went with a less-known designer.

Says a source: "Charles suggested Annabel because she has done a fair bit of work for him and he thinks she has exquisite taste. William did talk with Annabel, but they had a different vision of how they wanted things done. William particularly was keen for them to have their own stamp on their home."

The stamp appears to be a rather plain hue of neutrals, which reportedly have a "purplish" tinge that the duchess is said to be unhappy with.
I didn't know Camilla had a sister and that the sister was an interior designer. That's interesting. And of course William and Kate wanted to chart their own course with the decorating! Never listen to Papa. I think it's weird that Kate wanted the color scheme to be so neutral-heavy. How blah. They should just keep the purple-tinged walls.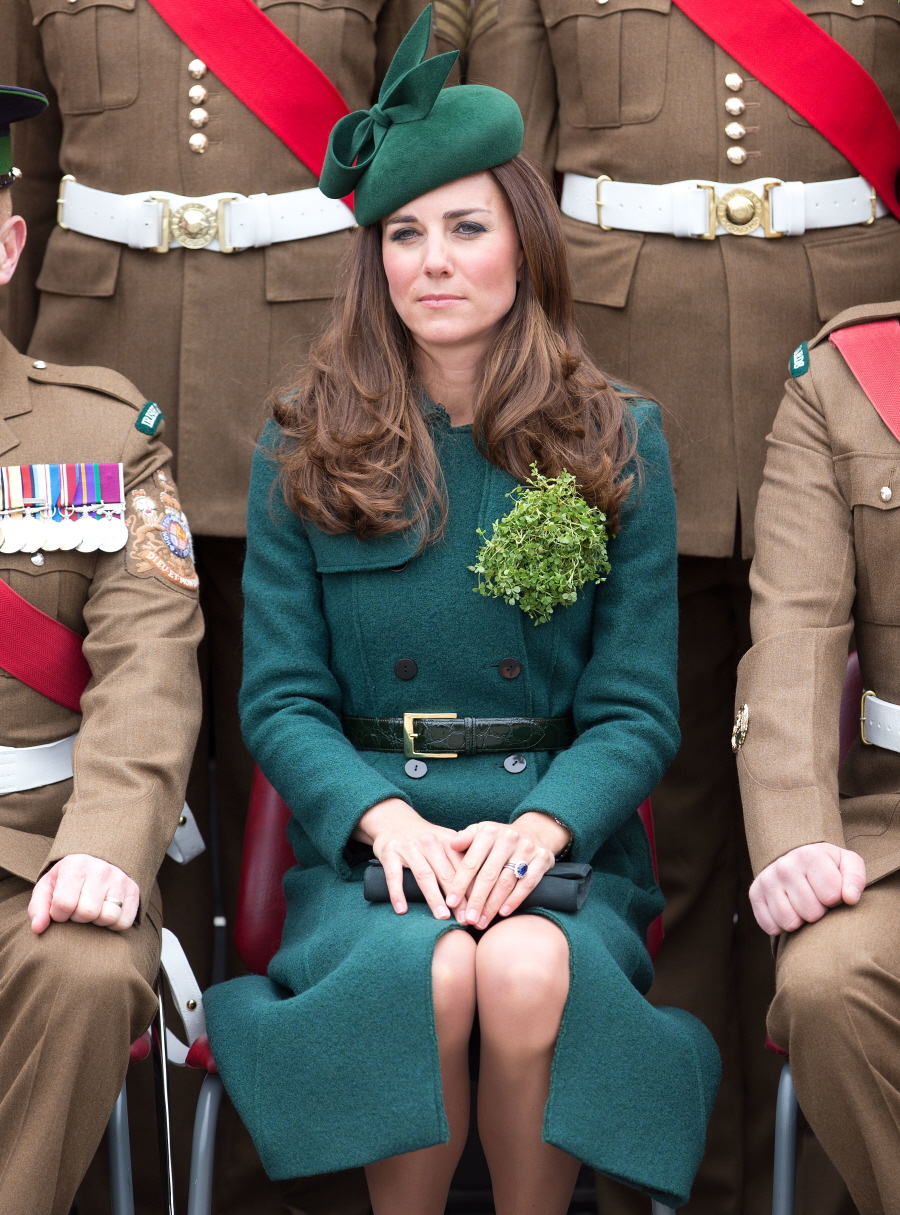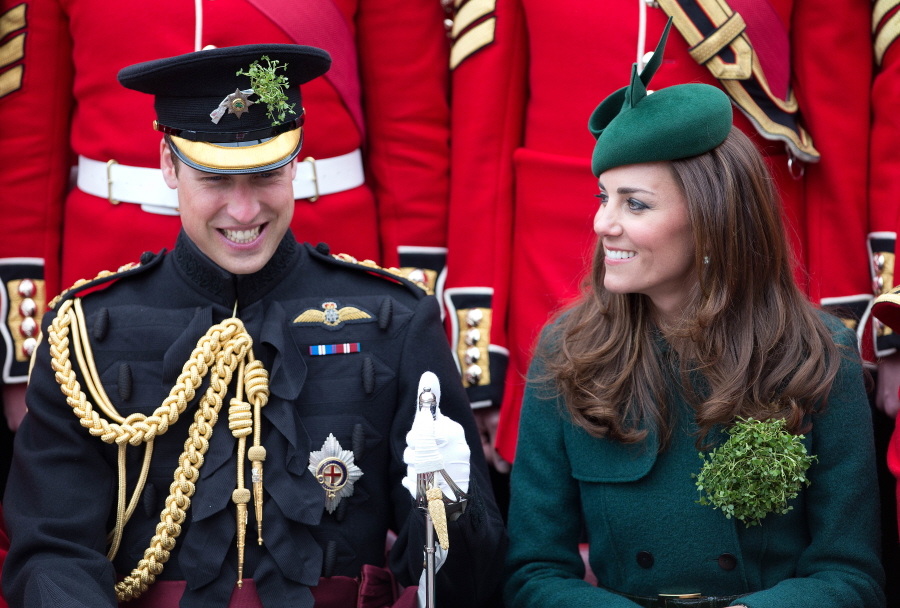 Photos courtesy of WENN.