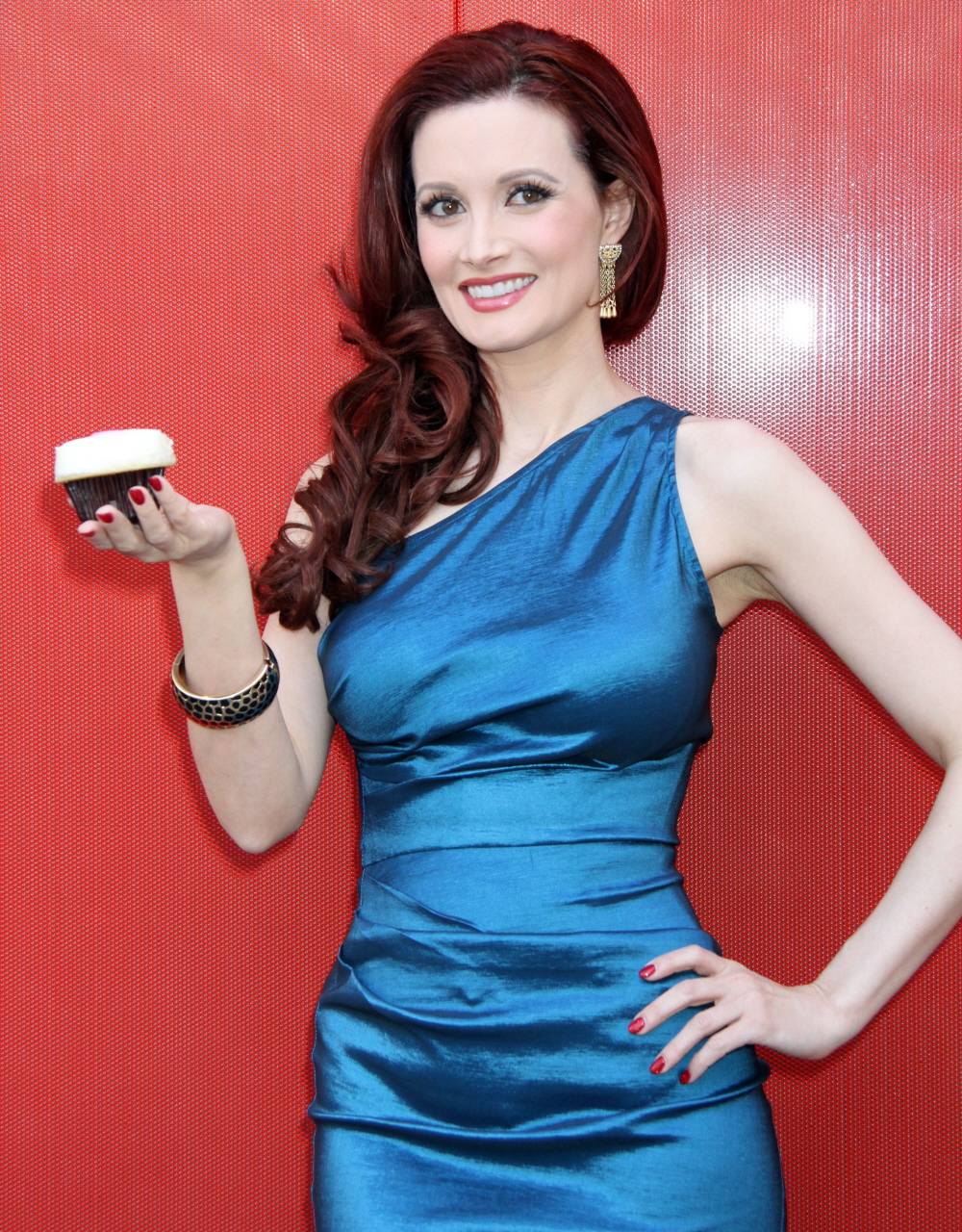 Am I the only one who still has some strange affection for Holly Madison, one of Hugh Hefner's ex-girlfriends (and "Girls Next Door")? Like, I enjoy her. She's proof that not every reality star is destined for failure and/or will do anything to get a fraction of their fame back. Holly lives in Las Vegas full time now – she does paid appearances on behalf of whatever or whoever wants her. These are photos of Holly at some celebration for "Sprinkles Cupcakes" – a new cupcake shop inside The Linq.
As you can see, Holly has radically changed her appearance – she is no longer a Playboy Blonde. She is a redhead now! She dyed her hair several weeks ago, debuting the new color to Us Weekly. She said at the time:
"I'm tired of looking the same. People judge you on your appearance. It's frustrating when you go about your daily life and people assume that just because you look the same way you did 10 years ago, you're the same."
Well… okay. It sounds like she has really strong feelings about this, so let's be gentle. I actually like her as a redhead, although I think the color ages her. Her blonde was never bad – she didn't go too light, and if there's one thing about keeping the same hair color and style for ten years, it's that people think you're still the same age as when you got famous in the first place. Holly is 34 years old now, so this is a mature look for her and I guess she wanted to differentiate between her bubbly, blonde 20s and who she is now – a woman in her 30s, a wife and a mother (to daughter Rainbow Aurora).
I actually like the shade of red/auburn/burgundy/whatever. It really brings out her eyes. It also makes her look very pale, and almost delicate. It's a complete change and it really makes her look different. I approve! But I also liked her as a blonde, so maybe she's just one of those women who can pull off any color.
PS… I wouldn't mind seeing her take off about three inches… she could still do soft waves and she would still have long hair, but it would feel fresher.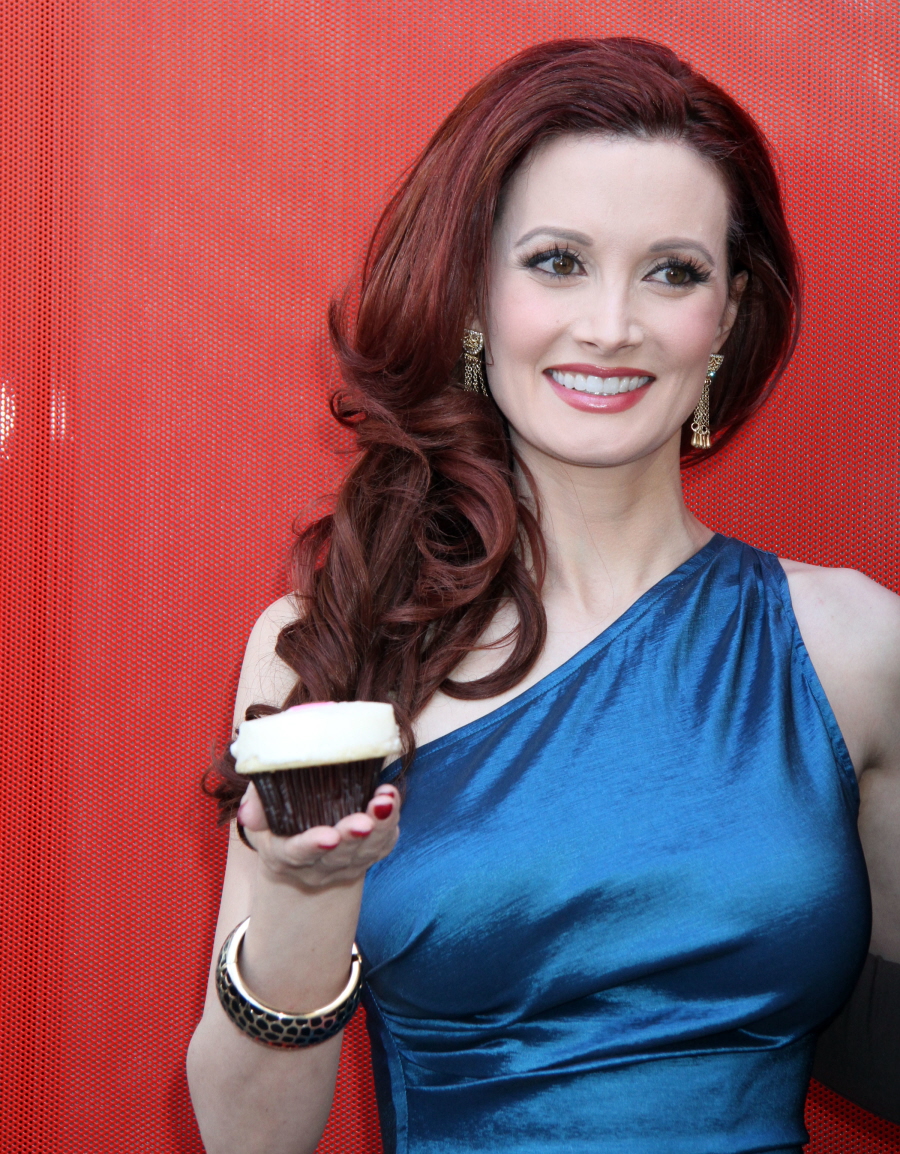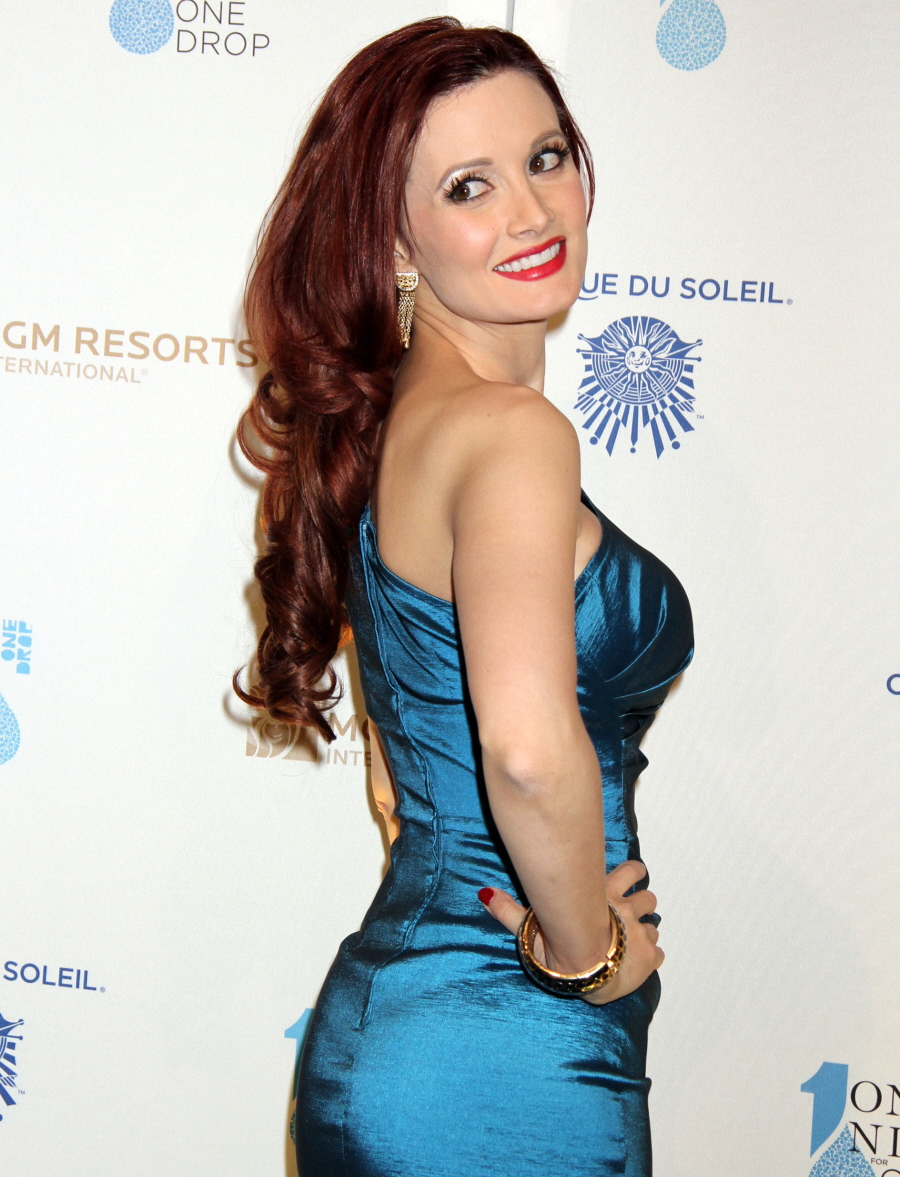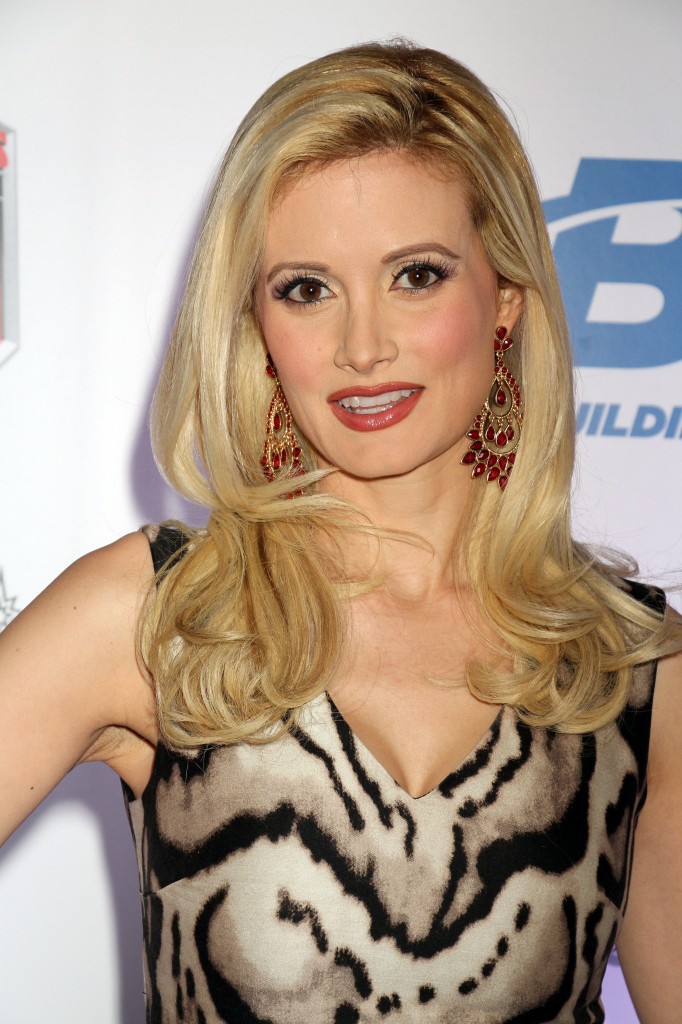 Photos courtesy of Fame/Flynet and WENN.