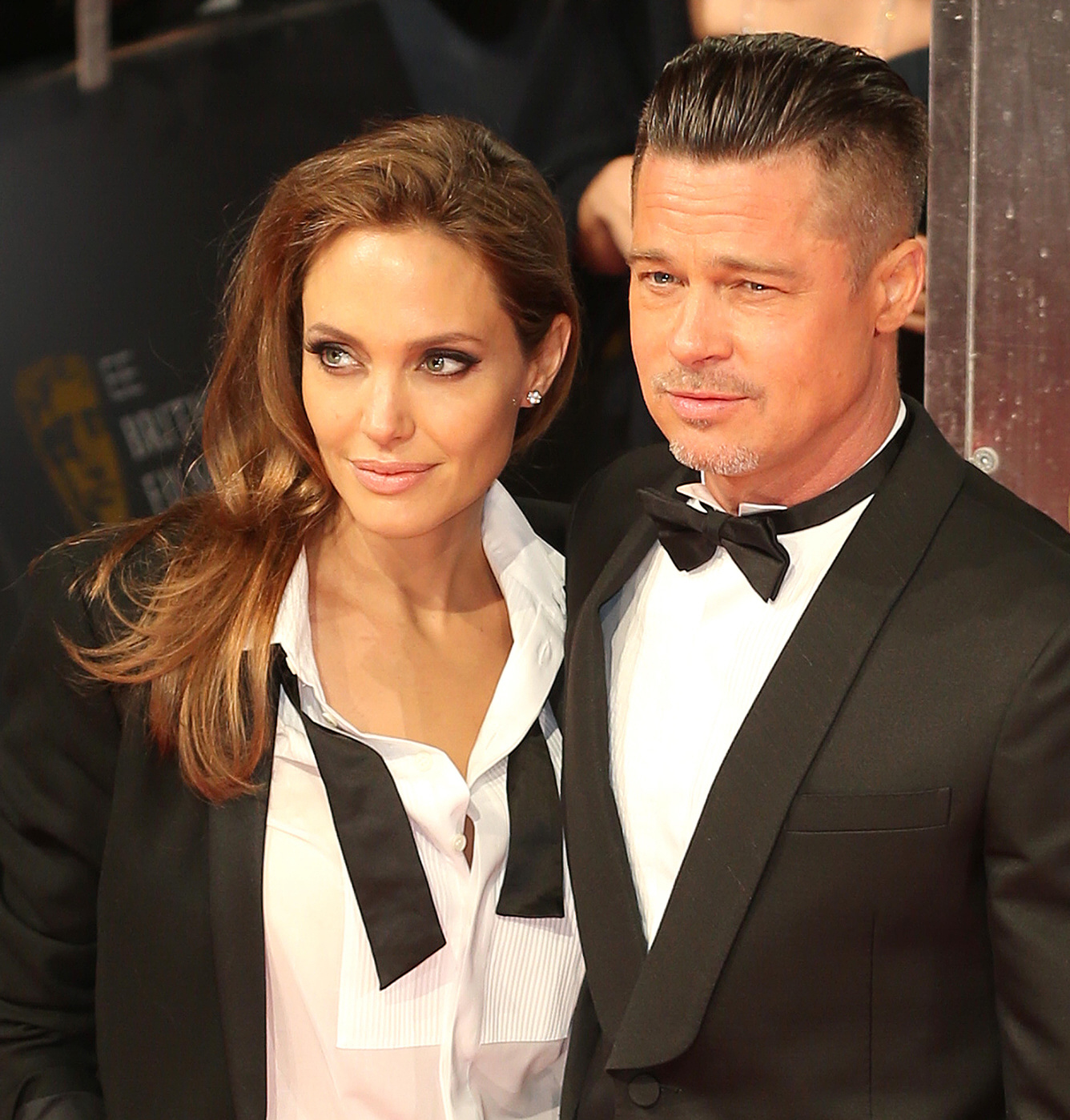 Yay, a new Angelina Jolie interview! CB sent this to me – apparently, Angelina gave another new, exclusive interview, this time to Hello Magazine. These quotes sound new to me, although Angelina did talk about some of the same old things in a few places. But the stuff about Brad sounds particularly interesting. Hello got all up in her relationship with Brad and to her credit, Angelina answered all of those questions and then some. Some highlights from the interview:
She can't do it without Brad: "He's always encouraging me and willing to assume a lot of parental responsibilities. When I had the twins, it was very exhausting but Brad just stepped right in and made sure that the other children were getting their breakfast and going off to school on time. He loves being a father. That's one thing I'm most proud of about him."

Brad with the boys: "With a large family, you need that support. But it's much more than that. Brad's such a wonderful teacher and guide for the boys. He's always had this special bond with Mad, which has really been important to Mad. He has grown up fast and started to show how much he has learned about the world."

Comparing her personality to Brad's: "Brad likes to plan things and proceed in a very deliberate and methodical way. That's why he has been successful as a producer. He learns as much as he can about a project and what needs to be done and then he makes sure things run as smoothly as possible. He likes to be able to get things done properly. He's much cooler and calmer, whereas I can be more impulsive and outspoken. But these different qualities bring us closer together and it's beautiful to find a partner who balances you like that. It's very reassuring to know there's this very solid, generous man in your life."

Balancing alone time with mom time: "You get used to having this huge commotion around you. I'd always been the kind of person who enjoyed being alone but once our family grew larger I discovered that I'm truly happy surrounded by the children. I let them come in when I'm taking a bath of lying down on the sofa or the bed. Sure, you might enjoy moments by yourself but then you feel so much joy when your children jump around and want you to play with them or to see what they've drawn or listen to something they want to tell you. It has been surprising to me how much I love all those moments.

Alone-time with Brad: "You learn to reserve certain nights either to go out or just be together without the kids. All couples need to make time for that and even though it can be tough with six kids – especially after I had the twins – things have settled into a more natural rhythm."
[From Hello Magazine, print edition, March 24, 2014]
"He loves being a father. That's one thing I'm most proud of about him." That's awkwardly worded, but I get her point. She's happy and proud that she ended up with such a stand-up guy and a family man who enjoys being a dad. Although I'm hesitant to give Brad a gold star for, you know, just being a hands on dad who feeds his children and makes sure the nannies take them to school. I get that Angelina is trying to praise him and acknowledge the support he's given to her emotionally, but it also feels like… oh, how special, Brad loves his children. Breaking news!
Angelina also lied a little bit when she was asked point-blank about how, last fall, Brad was in England working on Fury while she was working on Unbroken in Australia. Angelina did her same line, the one she always uses: "Brad and I never work at the same time and always take many months off when we're at home with the kids." I mean, it's not the end of the world or anything that they were both working on separate continents for several months, but I would have expected her to acknowledge it rather than just give the same old talking point.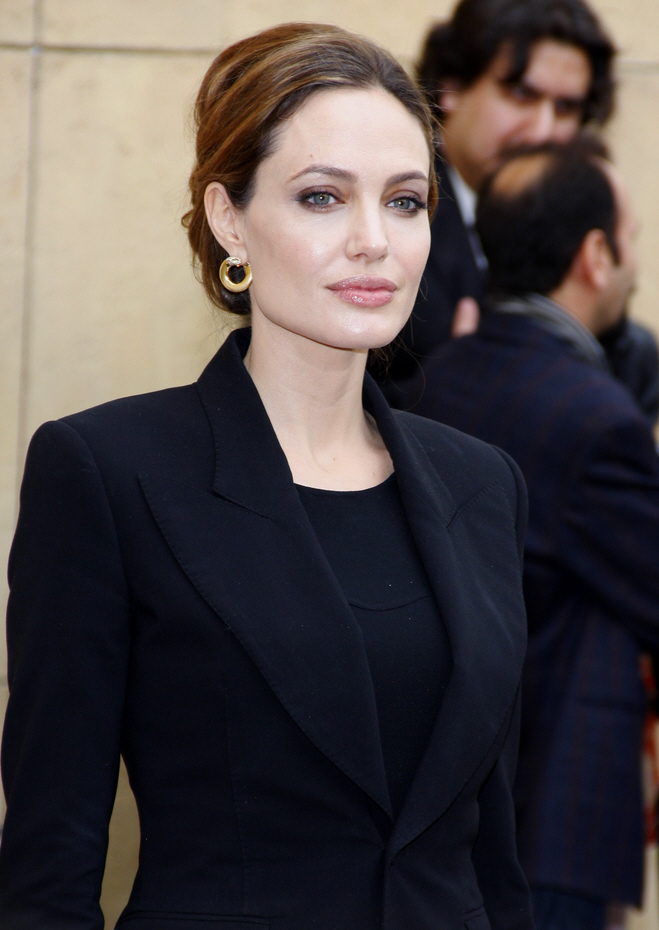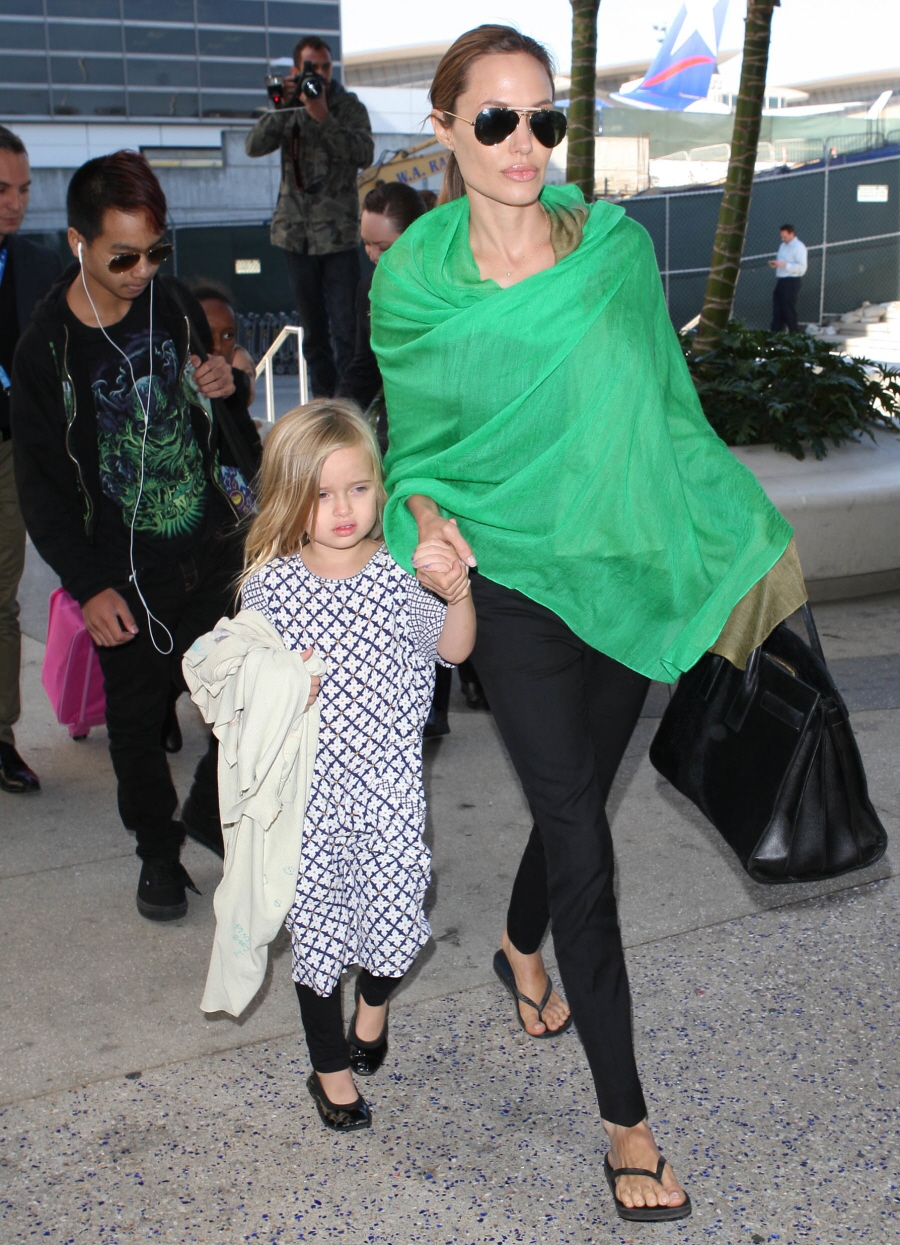 Photos courtesy of PR Photos, WENN & PCN.