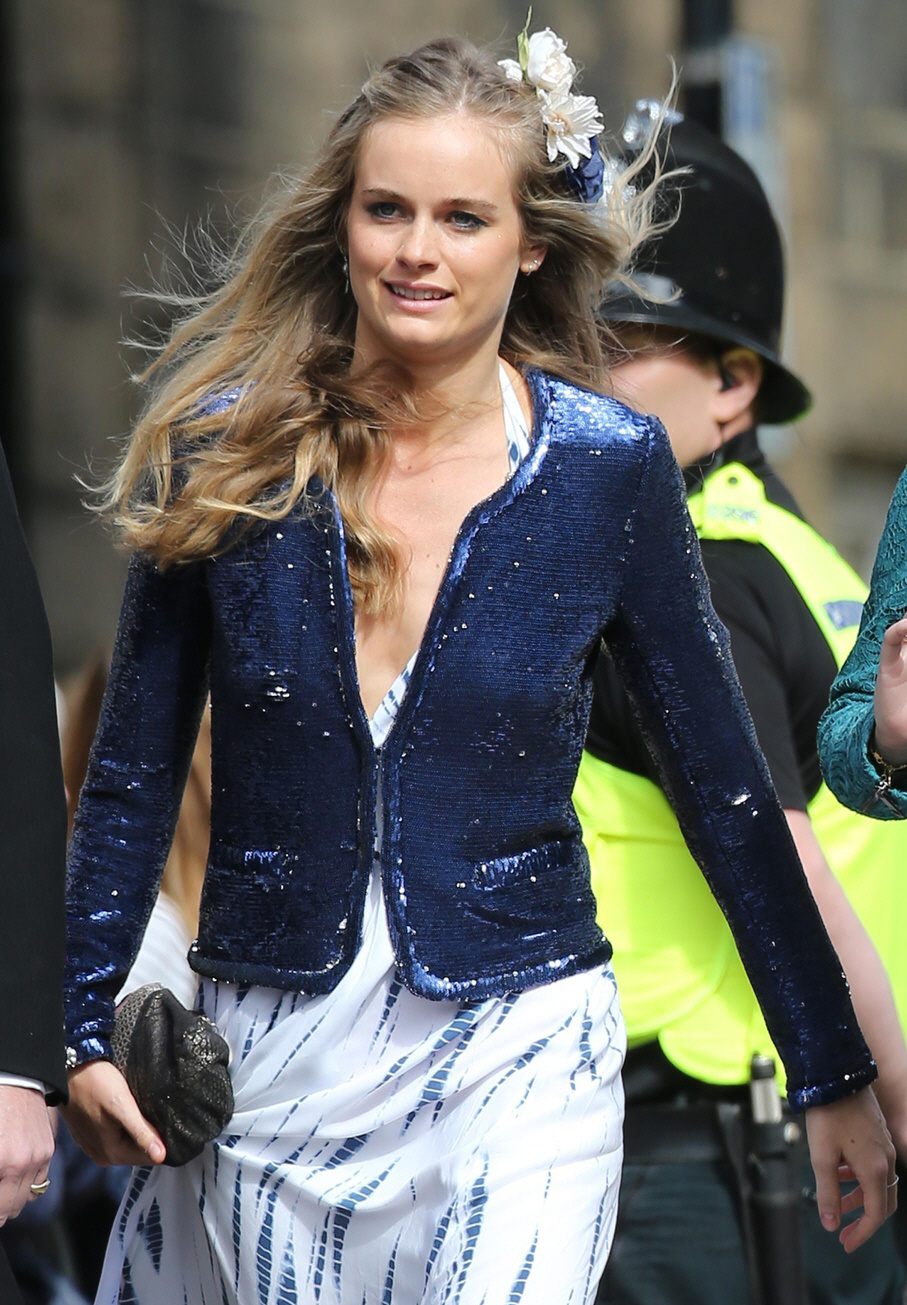 Well well well. Looks like Prince William and Duchess Kate aren't the only ones who like to jet off for romantic holidays for no real reason. Prince Harry has scooped up his official girlfriend Cressida Bonas and taken her away from the trauma of a 9-to-5 job so that they could have a nice little ski holiday in… Kazakhstan? Seriously.
Prince Harry took girlfriend Cressida Bonas on a skiing trip in Kazakhstan. Our favourite royal was after treating his gal to a romantic break, but instead of opting for tropical Aruba or sightseeing in Paris, he took her to the home of Borat AKA Kazakhstan.

According to The Sun, the couple flew to the former Soviet republic, where they stayed at a chalet in a billionaire's resort. While there's no news from the Palace on the pair's romantic holiday, Harry and Cressy – who are thought to be expert skiers – flew out to Kazakhstan on a swanky private jet and landed in the Shymbulak resort by helicopter.

The Daily Mail reports the couple may have chosen their skiing destination with help from Prince Andrew – who sold his home in Ascot to a tycoon from Kazakhstan and is a frequent guest of the country's president Nursultan Nazarbayev.

The holiday comes after Harry invited Cressida to co-host a formal dinner at St James' Palace to honour war heroes. Harry is the patron of the Walking With The Wounded charity, and met many of the upcoming dinner guests during his 208-mile trek to the South Pole before Christmas.

A source told The Mail on Sunday: "Harry has told Cressida she is welcome to come along. Harry and his mates went through thick and thin together, so the dinner party will be a really relaxed and jovial affair. But there is no doubt that it will be a Royal banquet, albeit a private one."
Does anyone else get the feeling that Prince Andrew is extremely shady? I would not go anywhere Andrew recommended. Anyway, I was trying to think back to figure out when Harry was last on vacation… and I can't remember. Maybe last summer? He was in the South Pole just before Christmas, but that was NOT a vacation, it was an event for Walking with the Wounded. So, will Harry and Cressy get a pass for this vacation? Or does this prove that they are just like William and Kate? I'll tell you what I want to know: did Cressy get this time off from work? Does she have some sort of "I'm dating a prince and I need time off for a vacation every other month" situation with her employer, like Kate had when she tried to work a real job for a few months back in 2006?
Photos courtesy of Getty, Pacific Coast News.