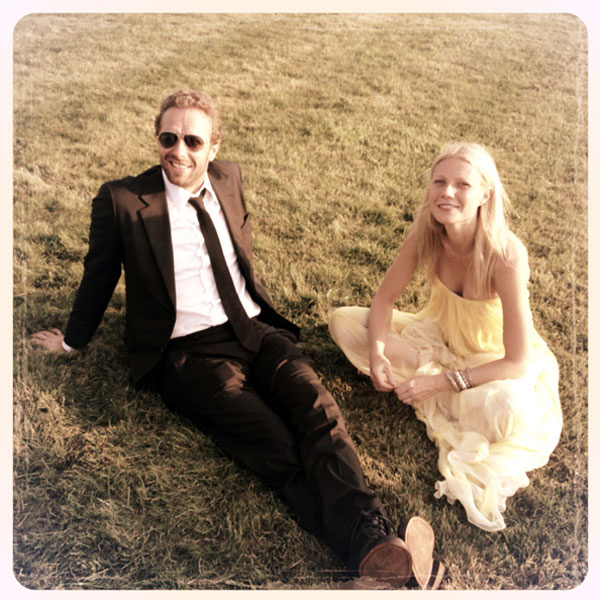 The breaking news last night was Gwyneth Paltrow and Chris Martin's "sudden" separation, or as Gwyneth called it on Goop, "Conscious Uncoupling." By the way, Goop.com is still crashing for me. THAT is the real story – that Goop.com's servers blow. But I'll admit to be surprised by Chris and Gwyneth's separation. As I said yesterday, I was expecting it, waiting for it two years ago. But they have seemed much tighter lately. So, what happened? Perhaps it was an alleged affair. Perhaps it was the Vanity Fair "takedown" which never arrived. Perhaps it was… God knows. Anyway, there's some new information percolating this morning, so let's get to it.
Us Weekly says that Chris Martin and Goop traveled to the Bahamas yesterday in advance of the announcement. They took their kids too – maybe it's Apple and Moses' spring break? Maybe they just wanted to explain the separation to the kids away from all the noise.
The Daily Mail has 20 million new stories about Chris and Goop. A source says that they traveled to the Bahamas because "Going away together may seem unusual but that's Gwyneth and Chris. Foremost they want the kids to see they mean business about remaining a family, and another… they want to miss the fallout." Chris also gave Gwyneth a gift to mark their separation: a painting of a bird in flight (FREEBIRD).
One of the most interesting takes – and I think this is for real too – is the discussion on what led up to this split, and how it has to do with their move, last year, to LA. Chris has always seemed like an a—hole about getting his way, and it surprised me that he would have agreed to move to LA, which is clearly what Gwyneth wanted. And Radar & the Daily Mail say that the move was a big factor:
Gwyneth Paltrow and Chris Martin insist they'll "co-parent" kids Apple and Moses post-split — but they'll do it from different continents! RadarOnline.com has exclusively learned that while Paltrow plans to stay in L.A., her rocker ex is going back to his native England.

The Academy award winning actress and the Coldplay frontman announced their plans to "consciously uncouple" on Gwyneth's website, Goop.com website on Tuesday. The couple had moved to Los Angeles last summer, after living in London for most of their marriage. However, Martin, 37, has been unhappy since moving to LaLa land.

"Chris doesn't have any family or friends in Los Angeles. His Coldplay bandmates are based in London, and that is where his world is. Gwyneth had always said she never wanted to live in LA, and then, abruptly changed her mind last year. The plan is for Gwyneth to remain in California, with their children. Chris will absolutely be moving back to London, but will commute back and forth to see the kids," a source told RadarOnline.com.

Martin and Coldplay are expected to embark on a world tour to promote their upcoming album, Ghost Stories, which is being released on May 19. Radar broke the story: Martin had been miserable since decamping to sunny SoCal. Prior to the separation announcement, Martin told Gwyneth he had wanted to move back to England, with the kids, once the school year was over.

"He hasn't been happy living in Los Angeles because Chris just isn't into the Hollywood scene. Since moving to LA, Chris has been away from the band, and he has essentially put his career on the back burner," a source previously told us. "At first, Chris was doing it for Gwyneth because of the sacrifices she made for him, especially since he would be on the road for months at time while the band was touring. However, Chris now recognizes that Gwyneth doesn't need to be living in Los Angeles for her career…Yes, she is closer to her mom Blythe Danner and friends, but Chris is away from his family and pals. From the beginning of their relationship, Gwyneth always told Chris she wanted to live in London. The couple also owns a home in the Hamptons, and Chris would much rather live there than in Los Angeles."

The separation comes on the heels of their purchase of a $14 million Malibu house and they already own a lavish estate in the Pacific Palisades, Calif.
I do think this was a big part in why they split. I mean, of course there was other stuff and I would imagine other people involved in the split as well. But the whole "where is our homebase?" thing really clinched it. Gwyneth moved to London full-time for him (and she wouldn't shut up about it either) and within months of moving the family to a city where she has friends and family, suddenly Chris throws a fit? Yeah. That happened.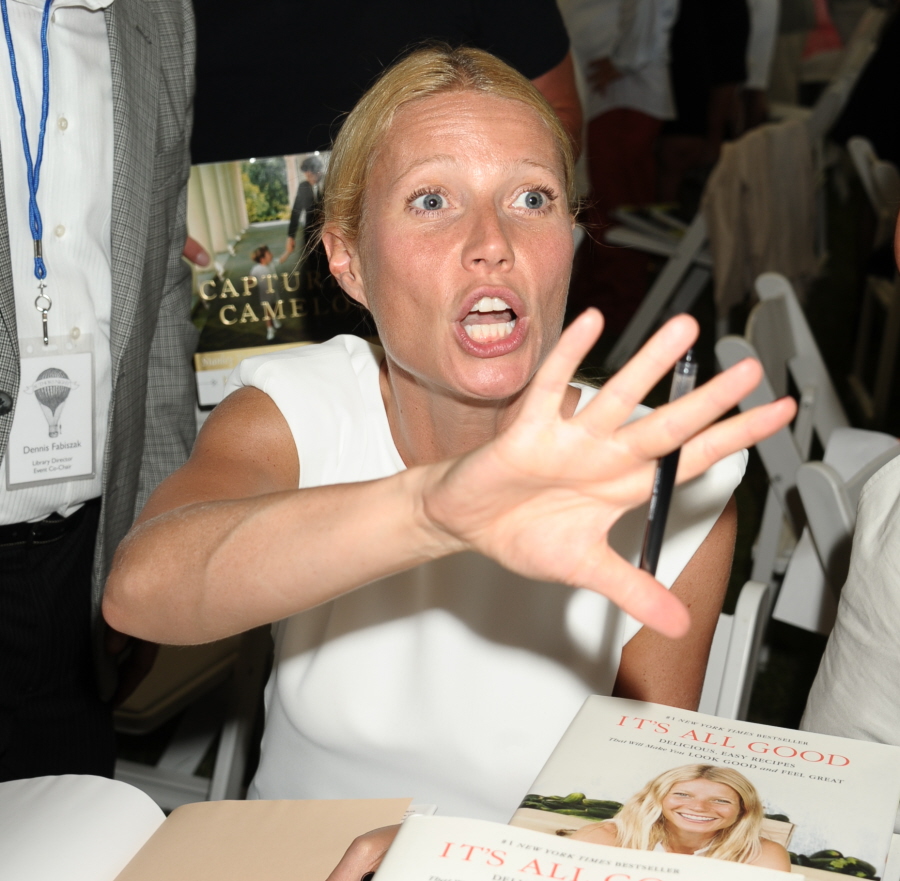 Photos courtesy of Goop, Getty, WENN.