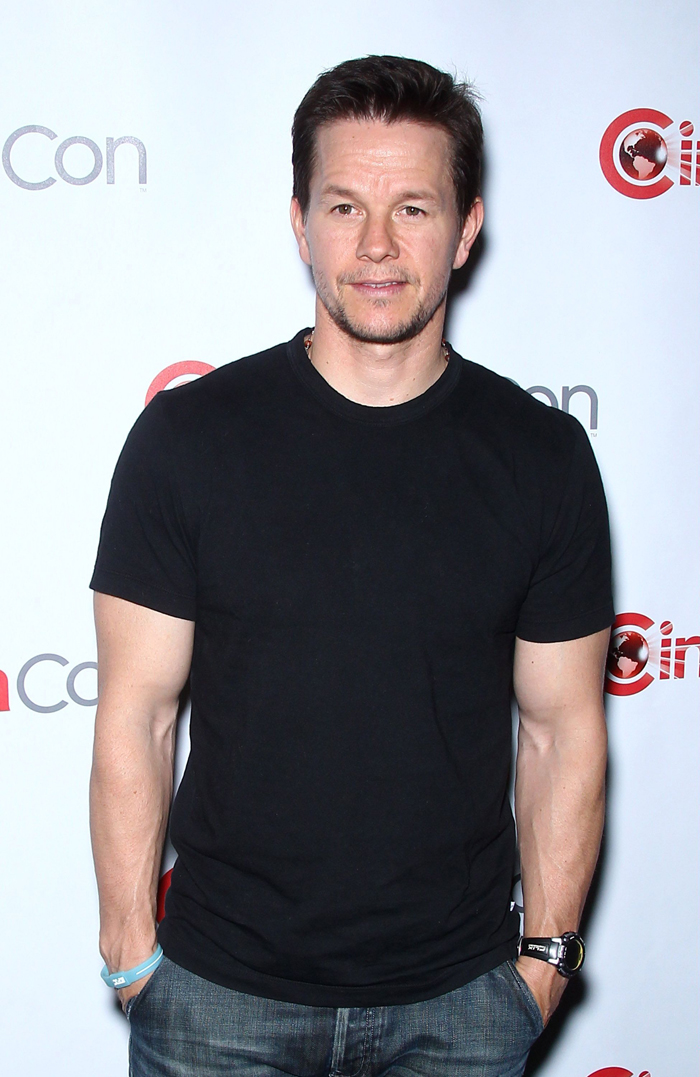 Nobody ever accused Mark Wahlberg of modesty. Mark appeared at CinemaCon to help promote the Tranformers: Age of Extinction movie. This is yet another Michael Bay-directed movie full of explosions and empty of wit or common sense. Mark ran his mouth onstage. He's prone to pompous statements that exaggerate his importance in the world. Remember how Mark could have killed the 9/11 terrorists? Mark says that Transformers is the most iconic movie franchise ever.
This guy. Hasn't Mark ever heard of, say, Star Wars, James Bond, or The Godfather? Even Twilight qualifies as more iconic than Transformers. Talking robots, yo:
Mark Wahlberg is excited to be in the Transformers family.

"This will be the biggest movie of 2014," the actor beamed at CinemaCon on Monday night.

Wahlberg, 42, was on hand for Paramount's presentation of upcoming films, which included Transformers: Age of Extinction as well as the Michael Bay-produced Teenage Mutant Ninja Turtles movie.

"I thought I was here for the grand opening of Wahlburgers Las Vegas," he joked to the crowd.

Co-starring Stanley Tucci and Kelsey Grammer, the fourth installment in the Transformers saga hits theaters June 24. Paramount teased a few minutes from the project, but Bay, who notoriously flubbed a bigscreen presentation earlier this year, was nowhere to be found.

"I feel like it's the most iconic franchise in movie history," Wahlberg said of the films.

He also confirmed that Age of Extinction stands alone from the previous three Transformers movies which starred Shia LaBeouf.
[From Variety]
Whatever keeps Mark Wahlberg sleeping at night. His ego is bursting at the seems, but that's standard for Hollywood actors. If Mark wants to think that Michael Bay's forgettable movies are iconic, so be it. BOOM. So little substance, so much popcorn crunching.
Here are some pictures of Mark doing the family thing (and destroying some nachos) at the Lakers vs. Knicks game on Tuesday.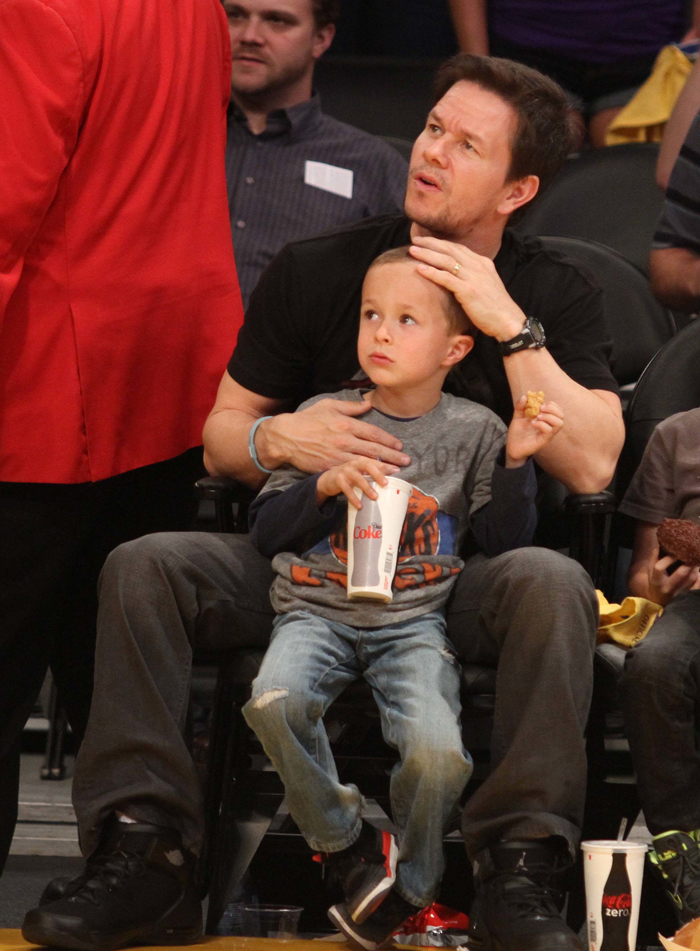 Photos courtesy of WENN