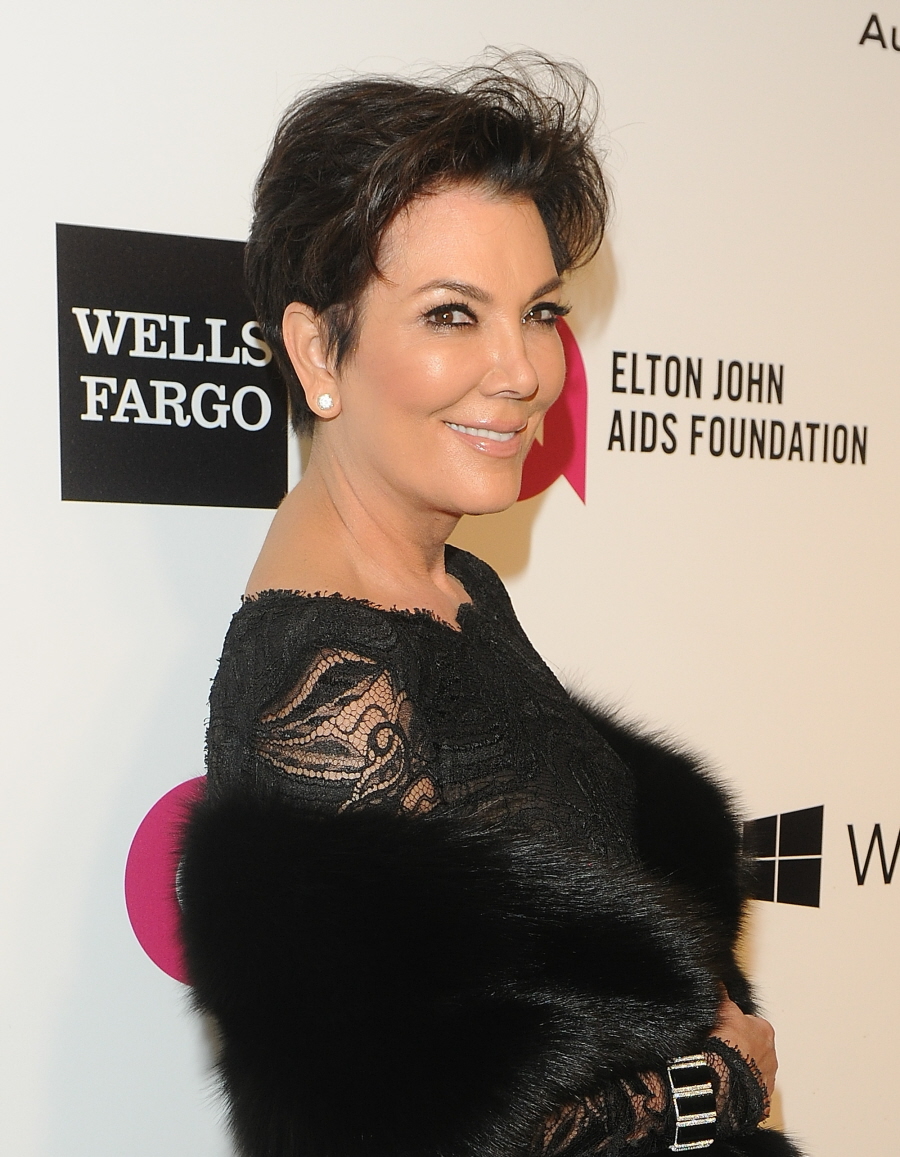 WARNING: do not read this post if you recently ate anything. That food will repeat on you very quickly during this post.
You know I don't actually go looking for stories about Lucifer's Homegirl. I try to only talk about her when she's adjacent to someone else, like Kim, Khloe or Kanye. But Kris Jenner is determined to get all of the attention. She is the original Kardashian Girl. So, let's talk about her. There's a rumor going around that Kris, who is 58 in human years (she is ageless when she is in hell with her BFF Lucifer), has been asked to pose for Playboy!
The 58-year-old mum of six, who let's face it, looks pretty foxy these days, is said to be "in the best shape of her life," so naturally, she's up for posing naked for Playboy.

A source told heat: "Kris has been talking about posing for Playboy magazine for a while now. She's in the best shape of her life and is keen to show it off. The bikini shot she posted on Instagram recently was well received that she's said, 'Why not?'"

Kris is no stranger to Playboy, her daughter Kim has posed for the cover in 2007.

A spokesperson for Playboy has neither confirmed or denied the rumours: "We never comment one way or the other about these types of rumours."
This comes from UK sources, so it's probably unlikely. Although Kris probably wants us to think it's true, and she's nothing but flattered by this rumor. I remember seeing footage of Kris persuading Kim to pose for Playboy, and… well, Kris is one of the most hardcore pimps out there, but you could tell that she really wished that she was posing, not Kim.
As for the "sex tape scandal" story that has been going around this week, here are the basics:
The man who claims to be in possession of a purported sex tape of Kris Jenner has come forward to sensationally claim he wants to sell it to the same production company that released her daughter's XXX video. The individual, who identified himself as "Troy", told RadarOnline.com last night he intended on contacting Vivid Entertainment – the porn studio behind Kim Kardashian, Paris Hilton and Farrah Abraham's sex tapes — and wanted more than one million dollars to sell the rights.

Radar has verified the man is the same individual who has been contacting Jenner, 58, beginning last week, as this site first reported. As we revealed, the Keeping Up with the Kardashians momager has contacted law enforcement with her claims that an individual was stalking and extorting her over a tape she emphatically has claimed doesn't exist. Troy confirmed he has bombarded Jenner with "hundreds" of phone calls but insisted it was NOT harassment.

"That is absolutely true, yes I have," the man said.

"She knew about this sex tape and did not want it out," he added, as to why the pair was talking via phone. "It was about the sex tape and she doesn't want it out, so yes, I have contacted her lots of times."

The man also categorically denied he was guilty of extortion.

"That is totally false," Troy said. "Nobody has extorted money or asked to extort money from her. There is no money exchange."

In the wake of the scandal, Radar has learned that Jenner has now "drastically stepped up" security in light of the text and phone call onslaught. In one disturbing incident, as a source revealed, Jenner went out to eat at Nobu in Malibu and " then got a text from the man saying 'Are you enjoying the restaurant?' This person knew where she was."

But Troy told Radar: "That's an absolute lie. She told me she was going to Nobu in Malibu and I quote unquote I asked her, 'How are you doing at Nobu?' Nobody said 'How are you doing at the restaurant?' She told me she was going to Nobu. She's a liar."

Sources close to Jenner insist, however, that all of the man's claims are lies.

"Obviously she would never allow herself to be taped like that!" an insider previously told Radar. "Initially, she just ignored it."

When asked why he had not yet offered proof of the tape's existence, which he said was filmed at the Beverly Hilton Hotel, Troy said: "I am not (making it up)… I have the sex tape on my hard drive. It goes for a high price. I just can't release a sex tape. It is a million dollar sex tape."
This story is so bizarre. If it was a genuine celebrity we were talking about – say, Scarlett Johansson – I would side with the celebrity and say that this dude sounds like a delusional troll. But this is Lucifer's Homegirl we're talking about. She would TOTALLY orchestrate this kind of nonsense.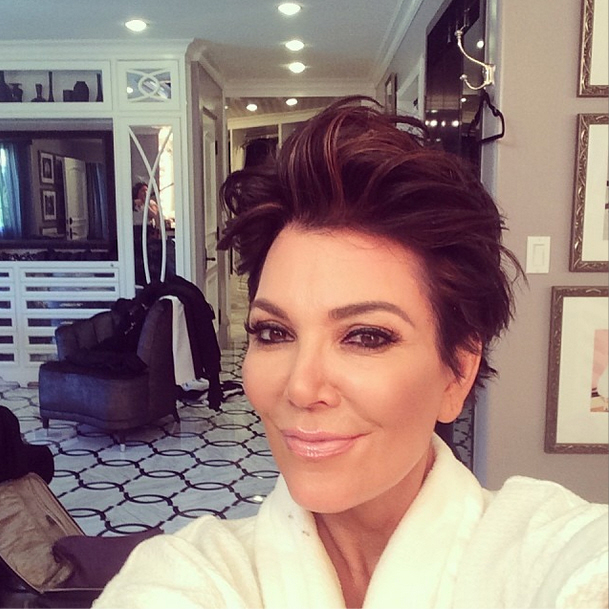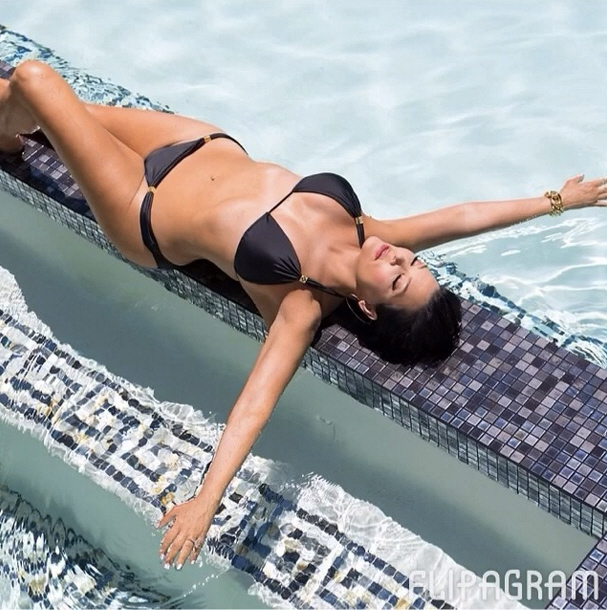 Photos courtesy of WENN, Kris's IG.