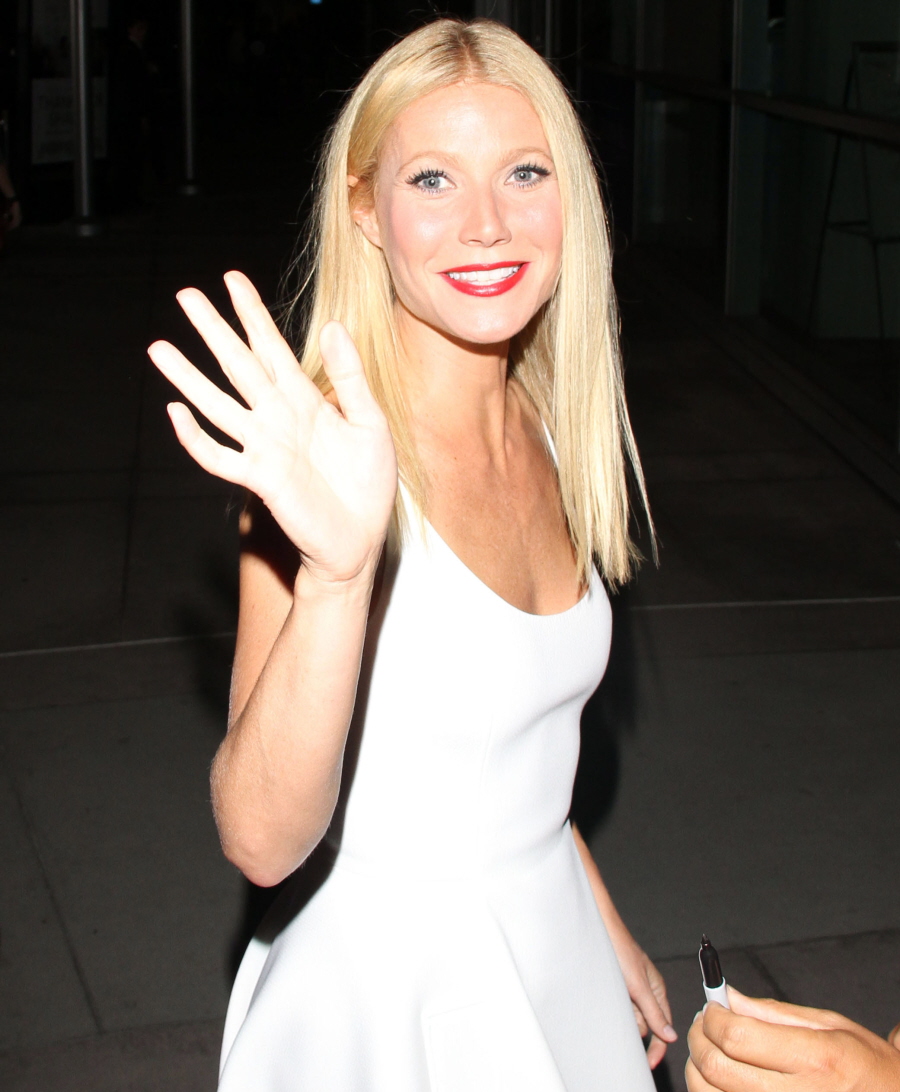 There are about a bajillion pieces of new ("new") information about Gwyneth Paltrow and Chris Martin's "surprise" split. Surprisingly, none of these stories come from Vanity Fair! Page Six had a lukewarm story about how Graydon Carter screwed the pooch on that one, and how VF should have doubled-down on the Gwyneth tell-all. Lainey at LaineyGossip has been dropping in some interesting information into her coverage too – her sources seem to be saying that Goop has been fooling around with "lawyers and showrunners" while Chris fell in love with someone else. I don't think the mystery woman is Kate Bosworth. We'll see though.
Radar says that Gwyneth is "in the midst of a mid-life crisis, obsessed with her physical appearance." But I don't understand when Goop was NOT obsessed with her appearance. She's one of the most superficial celebrities out there. But Radar's sources are tying this mid-life crisis to her move back to LA and turning 40 years old. Sources also started whispering to the NYDN yesterday, saying:
"This news should surprise no one," a source close to the pair told Confidenti@l. "They haven't been a couple for a number of years and have been pretending for the sake of the kids and each other's careers."

Another source close to the couple tells us Paltrow and Martin almost called it quits in August, but decided to give it another shot. News of the separation follows a rough stretch, rife with speculation that the marriage was in trouble. Early last month, secret-sharing app Whisper reported that Paltrow and entertainment lawyer Kevin Yorn had been carrying on an affair.

Paltrow's rep Stephen Huvane vehemently told Confidenti@l at the time, "It's completely false." A rep for York echoed those sentiments, claiming, "It's categorically untrue."

Similar claims were long rumored to have been at least part of the problem with a prospective Vanity Fair article. The magazine's editor, Graydon Carter, agreed not to run the story after a heart-to-heart chat with Paltrow.
As I said in the original breakup post, if Gwyneth and Chris had split up circa 2011, I think people would have expected it more. Back then (and 2009-ish), they really seemed to be going through some big relationship crisis. But I honestly thought that they had worked through their crap. Guess not.
As for that whole "conscious uncoupling" thing… well, it wasn't just some pretentious hogwash that Gwyneth made up on the spot. It's this artsy-fartsy term for "breakup" that was pioneered or exploited by Goop's friends, Dr. Habib Sadeghi and his wife, Dr. Sherry Sami. The basics, via ELLE:
A "conscious uncoupling is the ability to understand that every irritation and argument [within a marriage] was a signal to look inside ourselves and identify a negative internal object that needed healing," they write. "From this perspective, there are no bad guys, just two people," they say, expanding on the blame-free, "it's about people as individuals, not just the relationship" theory.

Jeanne Byrd, a coach in the Conscious Uncoupling method, [was contacted] for a little more clarification. Apparently the method can be traced back to one woman, Katherine Woodward Thomas, who developed it in 2010. (She's currently writing a book about it, which is certainly good timing for her.)

Conscious Uncoupling, Byrd tells me, is a five-week course, though it takes some couples and individuals longer to complete it, naturally. ("Some couples get stuck on week one for three weeks," she says, like she's all too familiar.) The method upholds that there are three "power bases," which are your relationship with yourself, with others, and with life, and that you need to understand all of them to get to the "deeper truth." The relationship with yourself is often trickiest for people to pin down, but it's central to how Conscious Uncoupling relates to divorces and separations. "It's not the fault of one person," says Byrd, or even as simple as any overt betrayals and injuries from one person to another.

Instead, in a relationship, "Each party has brought to the dynamic a set of patterns that they've been living inside of for years," she says, and those things contribute to the downfall whether they realize it at first or not. The Conscious Uncoupling method, then, involves addressing those things and their impact on a relationship. "Like, say, someone had been cheated on. It's not as simple as black and white. The other party would want to address if they had done anything to contribute to that. If they had been withdrawing," Byrd offers.
It sounds like the fancy, elitist way of tossing all of his clothes into the front yard and setting them on fire. But sure – both parties are to blame and there is a "deeper truth." That truth? That Chris and Goop were bored rich people who were screwing around on each other consistently for years, probably.
PS… The Daily Mail has another excellent theory: Chris was tired of Gwyneth's constant dieting and how she forced her food issues onto their children. He wanted the kids to be able to eat junk food sometimes and, you know, not be starved of carbs, diary, etc.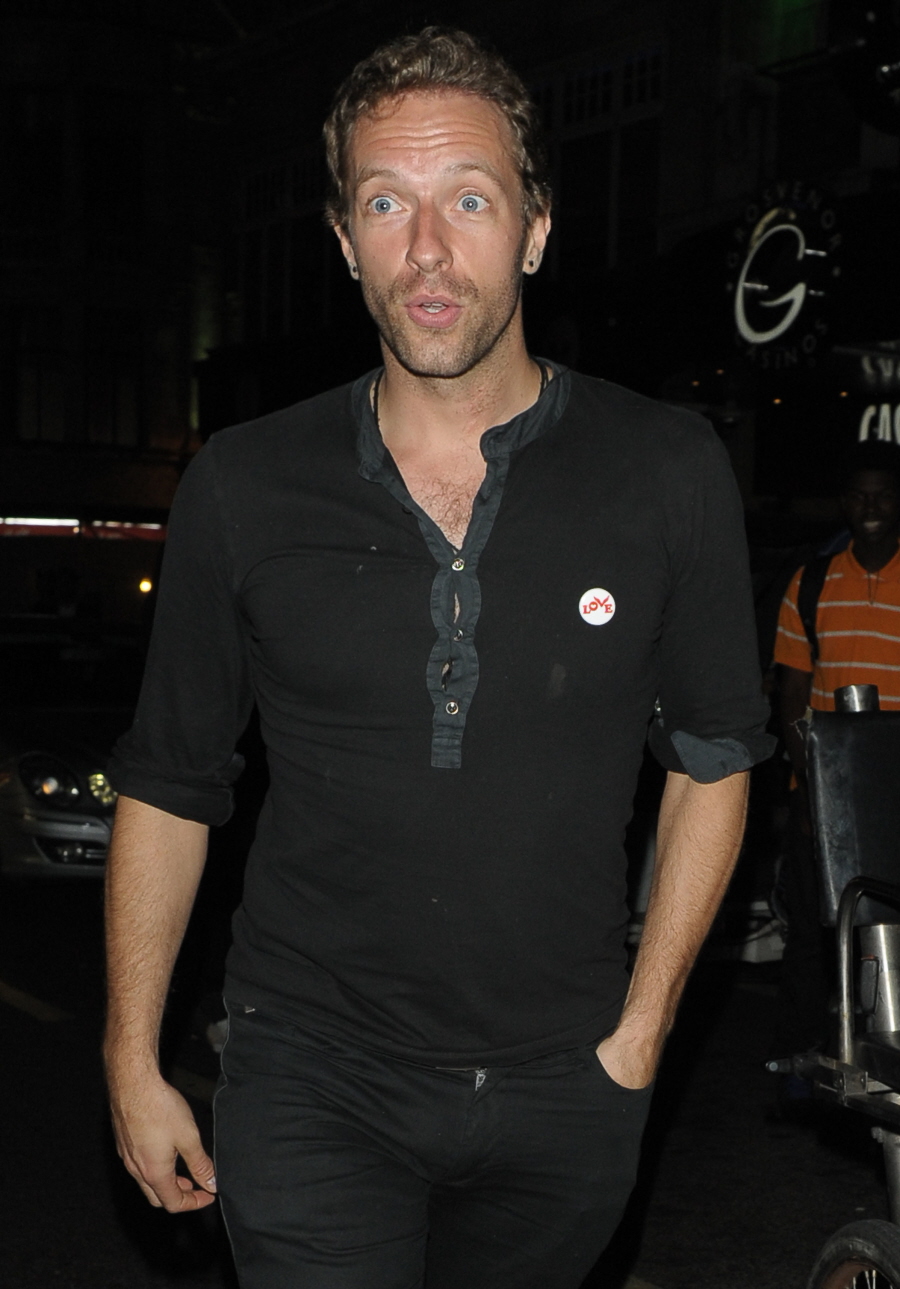 Photos courtesy of WENN.