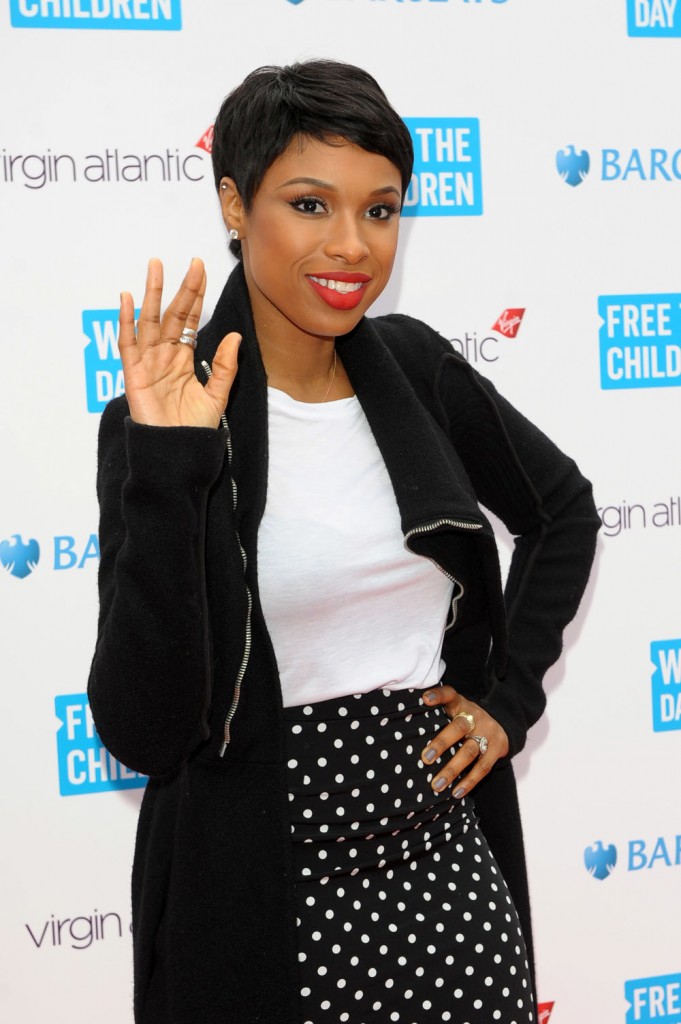 Here's another female-feud story from this week's Enquirer, and in case you're keeping count that makes three. Remember how Jennifer Hudson bowed out of her Weight Watchers spokesperson deal right around the same time that Jessica Simpson reached her goal weight? Well the tabloid claims that isn't just a coincidence, and I have to say their theory makes sense. Is there some kind of bad blood there or did Hudson just want to hand over the reins?
Jennifer Hudson has parted ways with Weight Watchers, just as Jessica Simpson takes over as star of the diet programs TV commercials.

"Jennifer felt that she was the perfect role model for Weight Watchers," said an insider. "She lost an enormous amount of weight slowly and steadily, and maintained her figure.

"Meanwhile, Jessica's weight yo-yoed and she also took time-outs for her two pregnancies."

According to the source, Jennifer wonders whether Jessica used the pregnancies as a way of buying time to lose weight and gain sympathy for herself, and Jennifer thinks Jessica may be too eager to jump into the spotlight…

"Jennifer isn't the type of person to post revealing shots of her body, play the sexpot card or use her personal life to bolster her career," noted the source, but Jessica will…

"When Jessica signed on with Weight Watchers, Jennifer was her biggest cheerleader," said the source.

"But Jennifer came to think that Jessica didn't take the program as seriously as she did."
[From The National Enquirer, print edition, April 7, 2014]
I could see how anyone who lost weight on Weight Watchers, (which is a great program in my opinion), would sideeye Jessica Simpson's weight loss. She only very recently reached her goal weight and good for her but Hudson has maintained her weight loss, which is more difficult. So in that respect I see how Hudson might be like "I'm so done with this company" after they gave Simpson chance after chance to prove herself.
Hudson tweeted and deleted this message before her official announcement, which hints at issues with Weight Watchers. She wrote "Sometimes you have to step back and let your work speak for you, and when that doesn't work you walk away knowing you did your best…It's been fun and a pleasure good luck to you all. @WeightWatchers." After that, Hudson retweeted this message from a fan club, which she left up:
Today we salute @IAMJHUD as the best @WeightWatchers spokeswoman in the company's history! Well done, Jennifer! #WW pic.twitter.com/RujDbGKQRf

— The JHUD Group (@TheJHUDGroup) March 14, 2014
So The Enquirer may be on to something. They're off by a major detail, though. Jessica Simpson didn't sign up with Weight Watchers until AFTER she had her first baby. She didn't take a time out for the first pregnancy since she originally signed on with Weight Watchers in December, 2011 to lose the weight seven months after she had her first baby, daughter Maxwell.
Here are recent photos Simpson has tweeted of herself. She looks great. Look at all that fake hair!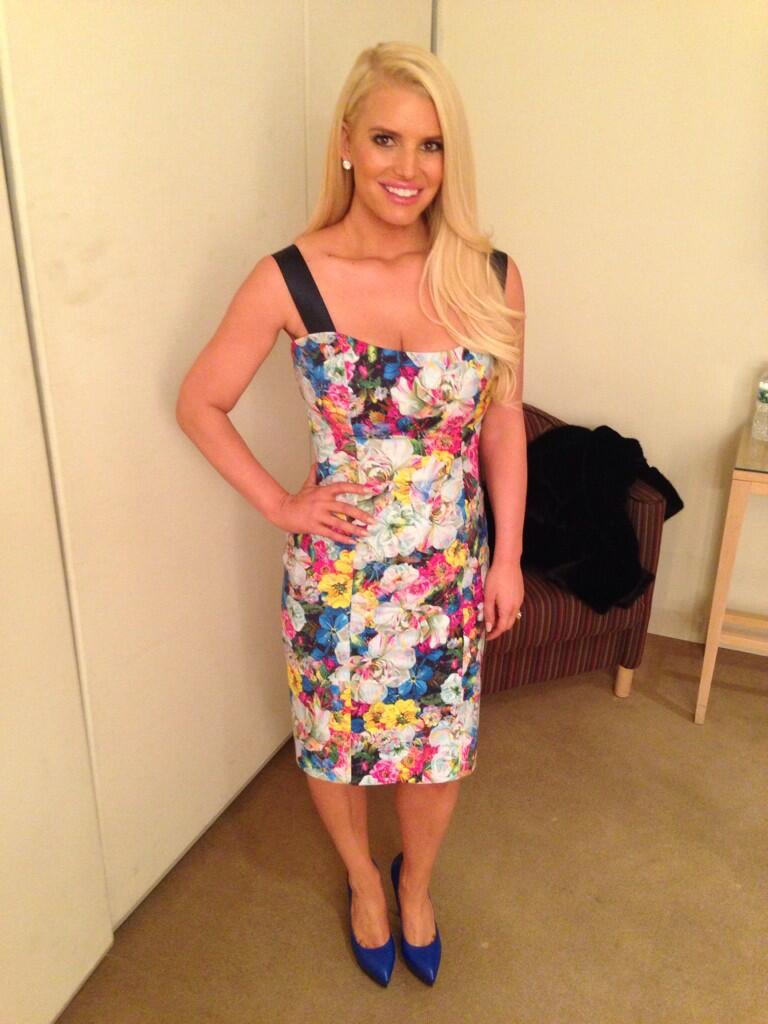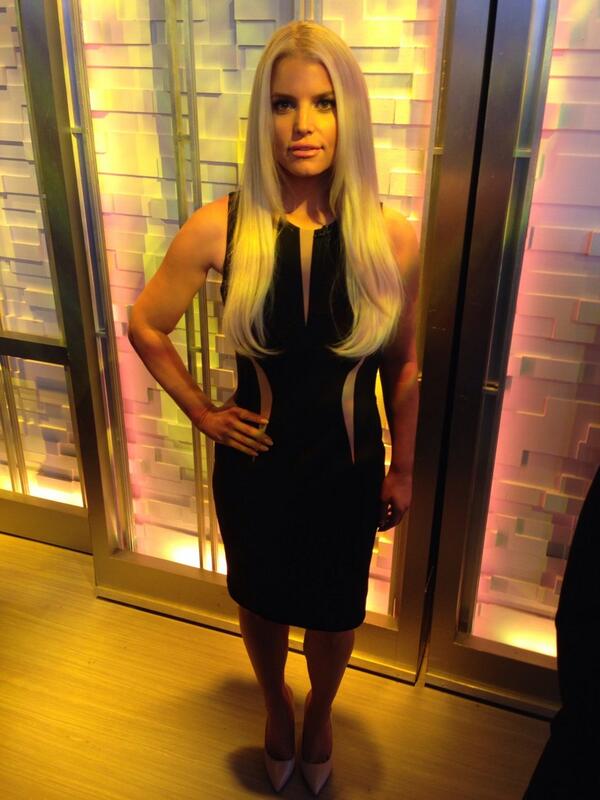 Photo credit: Twitter and WENN.com