As we know from years of experience, the tabloids love to pit women against each other. So take this report for what it might be: conjecture at worst, and embellished insider information at best. It's still entertaining as hell, and isn't that the point?
So Carrie Underwood and Miranda Lambert did a duet together called "Something Bad". The song isn't out yet, and is slated for Lambert's upcoming album, Platinum, which is out June 3rd. This is the first time that Carrie and Miranda have recorded together, although they've done live duets in the past. According to the Enquirer, things aren't going smoothly between the two because they're like oil and water.
"Carrie can't stand Miranda," revealed an insider. "They're doing their best to publicize the song, but Carrie and Miranda were at each other's throats throughout the whole process over just about everything…

"For one thing, Carrie is an outspoken animal rights defender and vegan, so she hates that Miranda brags about hunting animals and eating them," said the insider…

"In an attempt to sway Miranda to her way of thinking, Carrie brought veggie burgers with soy cheese and a tofu stir-fry for lunch one day," said the insider. "But Miranda turned her nose up and claimed it tasted like cardboard. Then, knowing how disgusted Carrie is by red meat, she ordered a basket of fried chicken and beef ribs then chowed down in front of Carrie.

Miranda, 30, and Carrie, 31, also butted heads over the song they were recording.

"Miranda reached out to Carrie but expected to call all the shots," explained the insider. "Then Carrie showed up with her own ideas about how they should each vocalize and even talked about changing the lyrics around.

"Miranda shot Carrie down cold, and at that point the gloves came off.

"Carrie started mocking Miranda's weight issues and marital problems behind her back."
[From The National Enquirer, print edition, April 7, 2013]
If this story would have focused more on the alleged professional feud, where Carrie and Miranda couldn't agree on the direction of their duet, I would have bought it. They're both hugely successful women who surely have strong opinions about their music. As it is, the ribs vs. tofu burgers story sounds ridiculous, and I don't believe that Carrie is making fun of Miranda behind her back. Yes Carrie seems like a bitchy mean girl, but this all sounds fake to me. I watch enough "Nashville," to know that country divas usually argue about their music, and sometimes their men.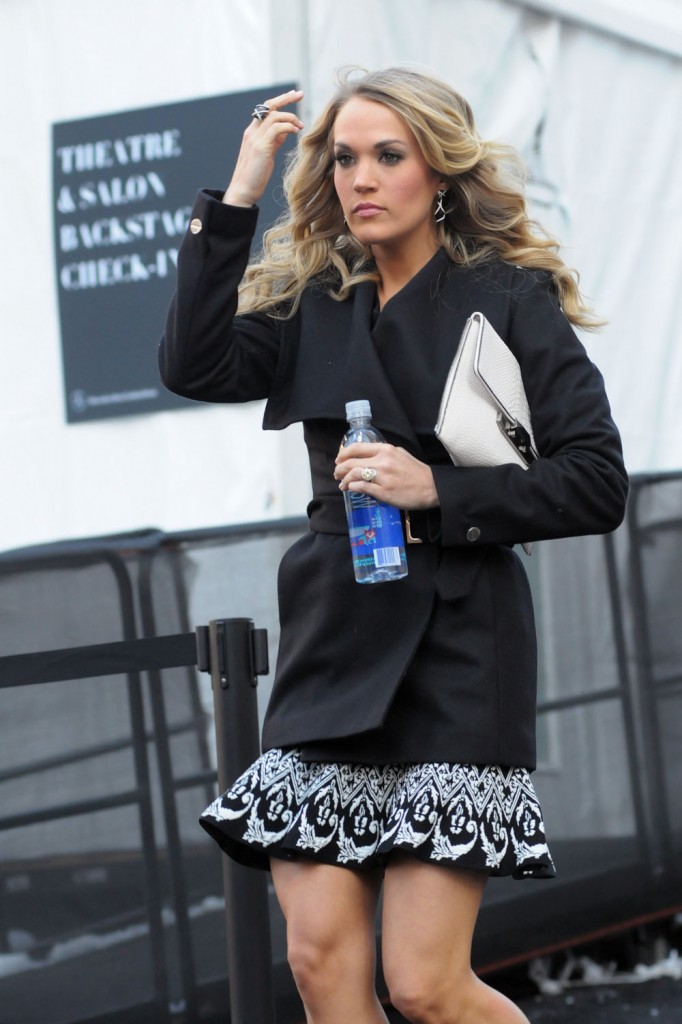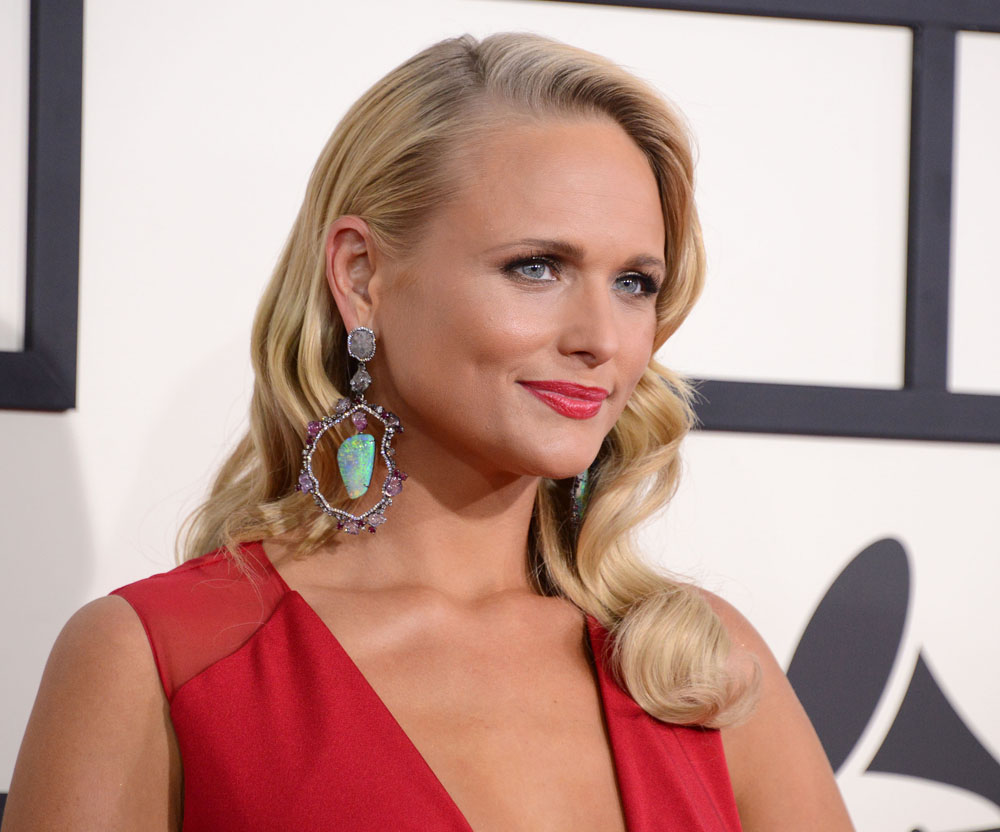 Photo credit: Getty Images, WENN.com and FameFlynet