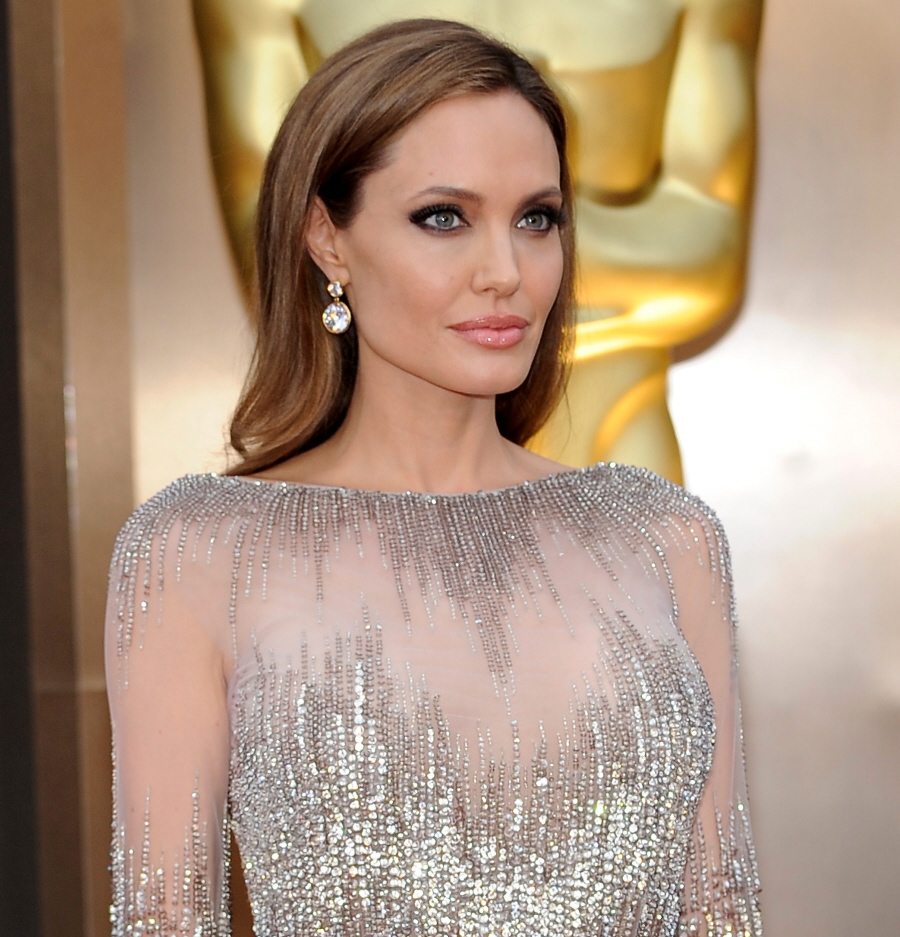 For my money, Charlize Theron and Angelina Jolie have two of the best bitchfaces in Hollywood. And by that I mean… if they're not actively trying to smile or look pleasant, their "natural bitchface" or "resting bitchface" comes out. And that affects how we think of them too. Angelina is always cast as The Villainess in tabloids and often in films. Charlize plays the villainess too, but mostly we just tend to think that Charlize can take care of herself, you know? The general feeling is that Charlize can throw down and kick your ass. So, obviously, Charlize and Angelina are close in age and they're often up for the same roles. But there's never any stories about how they get along or whether they even have a casual acquaintance. The National Enquirer is trying to make that into something.
In a real Hollywood shocker, The ENQUIRER reveals that screen sirens Angelina Jolie and Charlize Theron are embroiled in a major league catfight!

We're the first to report on how the glamorous stars, both 38, have squared off over the remarkable similarities in their careers, humanitarian work and families, and Angelina believes Charlize is a copycat.

"There's no love lost between them," said a source close to Angelina. "She's convinced that Charlize latches on to everything she does."

Both actresses are Oscar winners who were linked to the same role. They both have served high profile posts with the United Nations. And both are adoptive moms.

Now, the insider adds, Angelina is in "an absolute fury" over Charlize's relationship with Sean Penn because she wonders whether her rival is gunning to be part of Hollywood's newest activist couple, with designs to eclipse Angelina and her partner Brad Pitt.

It's an ugly battle between two of TinselTown's most celebrated beauties and, as always, The ENQUIRER has ALL the juicy details.
I had to look up Charlize's work with the UN because I didn't have any memory of her being an ambassador. But she is – she's a UN Messenger of Peace, focusing on HIV prevention. So… Charlize and Angelina both do good works with the UN, they both seem like they can take care of themselves, they both play the villainess and they both have adopted children. It seems like they would have a natural and substantive friendship, right? But I guess not. Maybe it has more to do with Charlize hanging out with Chelsea Handler though. Or maybe…? I don't even know. Seriously, how is it that Charlize and Angelina aren't friends already?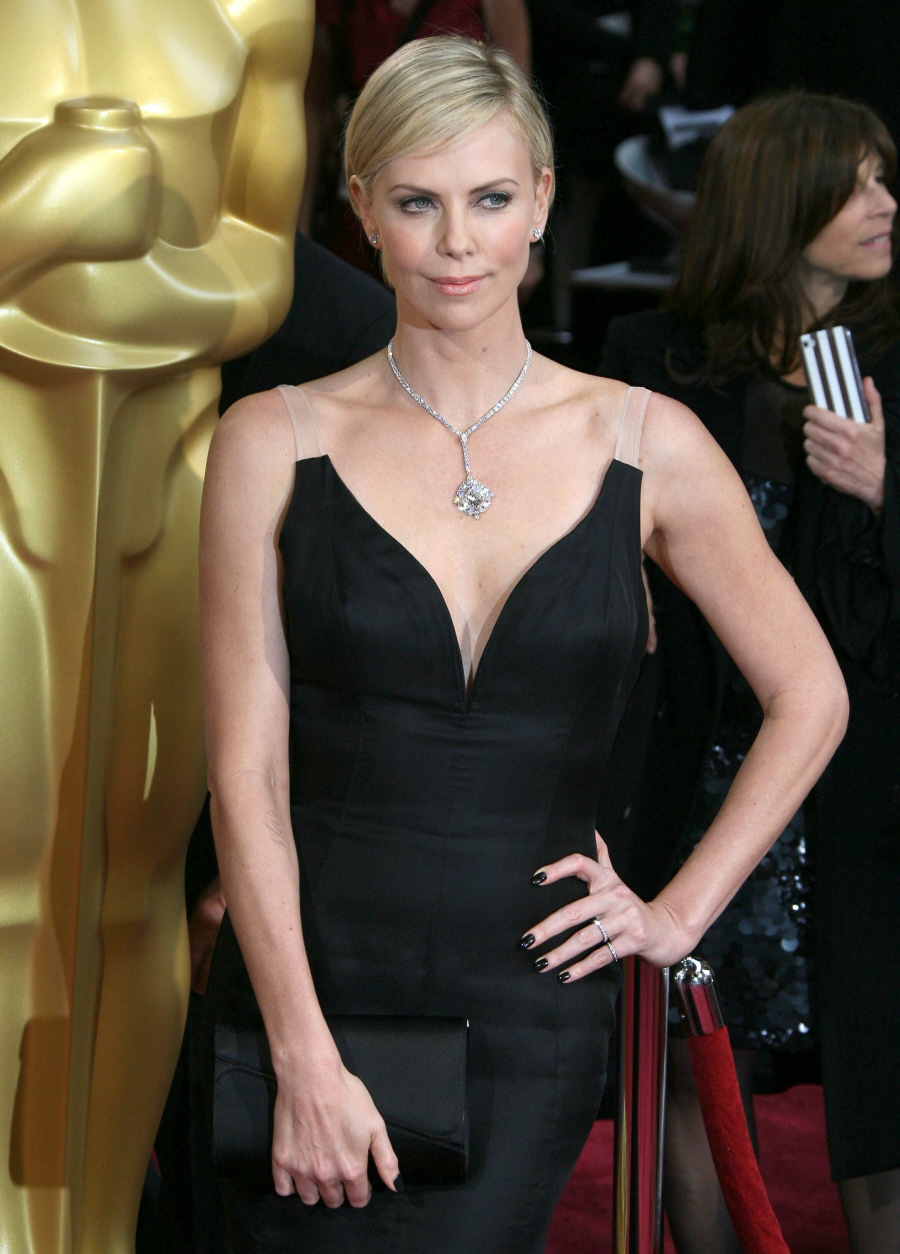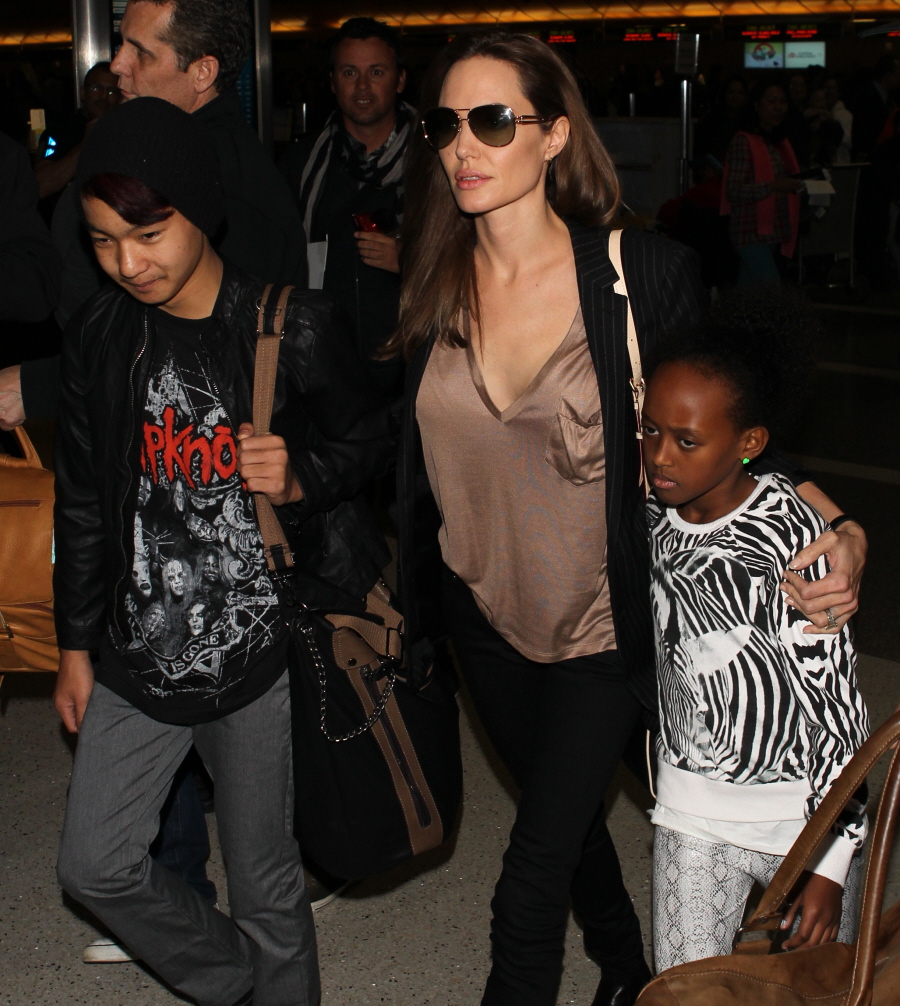 Photos courtesy of WENN.