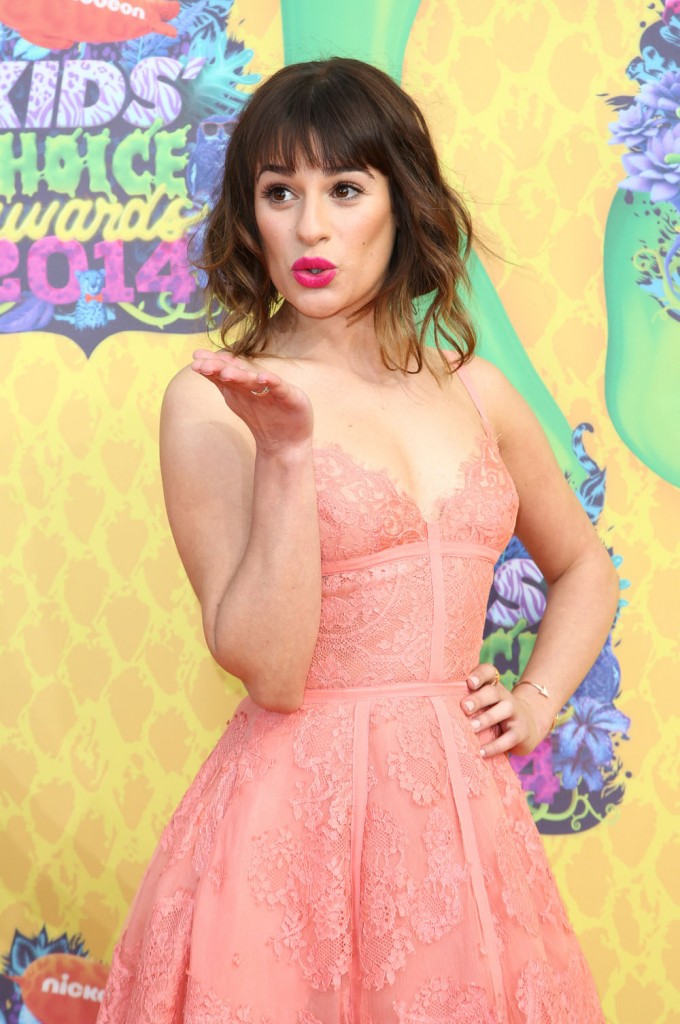 These are photos from this weekend's Kids' Choice Awards on Nickelodeon, which were hosted by Mark Wahlberg. Spoiler: Walberg got slimed, of course, and Pharrell performed while wearing an awesome Spongebob onesie. A complete list of winners is here. We'll be focusing on some of the fashion, and since Lea Michele is the lead you can tell that they didn't get a great turnout. Jennifer Lawrence and The Hunger Games: Catching Fire won Favorite Movie Actress and Movie, but she wasn't there unfortunately.
Here's Lea in a lacy pink Elie Saab number. At one point Lea's skirt flew up and she did her best "aw shucks" face to push it down. It's not like she has a wind machine or a grate underneath her, but a flash was somewhat predictable in this tiny dress made of light fabric. She could have picked something with more coverage for a kids' event, not that she was the only one. Also, I am not fond of her hair all messy like that.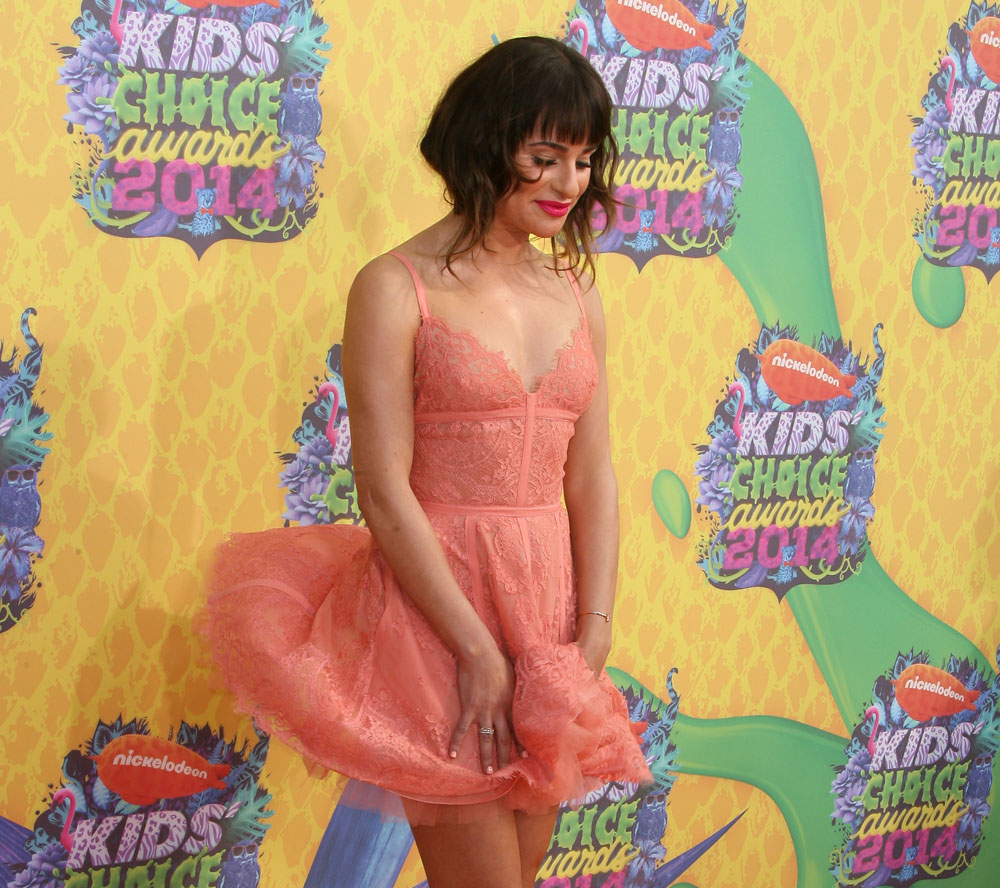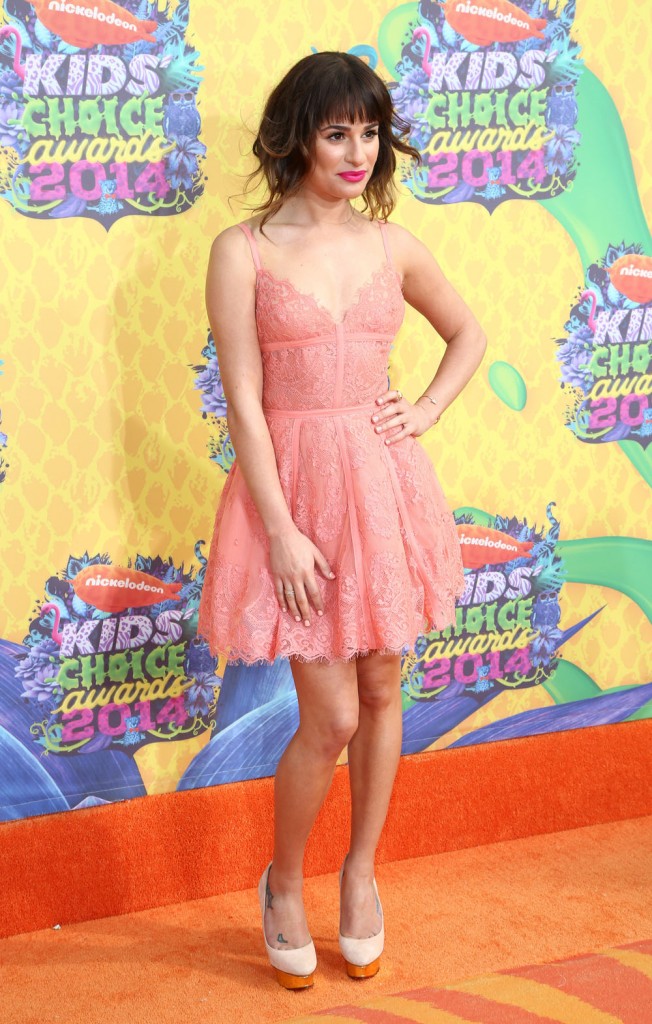 Ariana Grande wore a very plain Aiisha Ramadan yellow sheath dress with white pumps. It's all a bit of a snooze, but at least she's occasion appropriate. Ariana's show, Sam & Cat, won Favorite TV Show. I've watched it with my son twice and we've since imitated Ariana's breathy baby voice many, many times.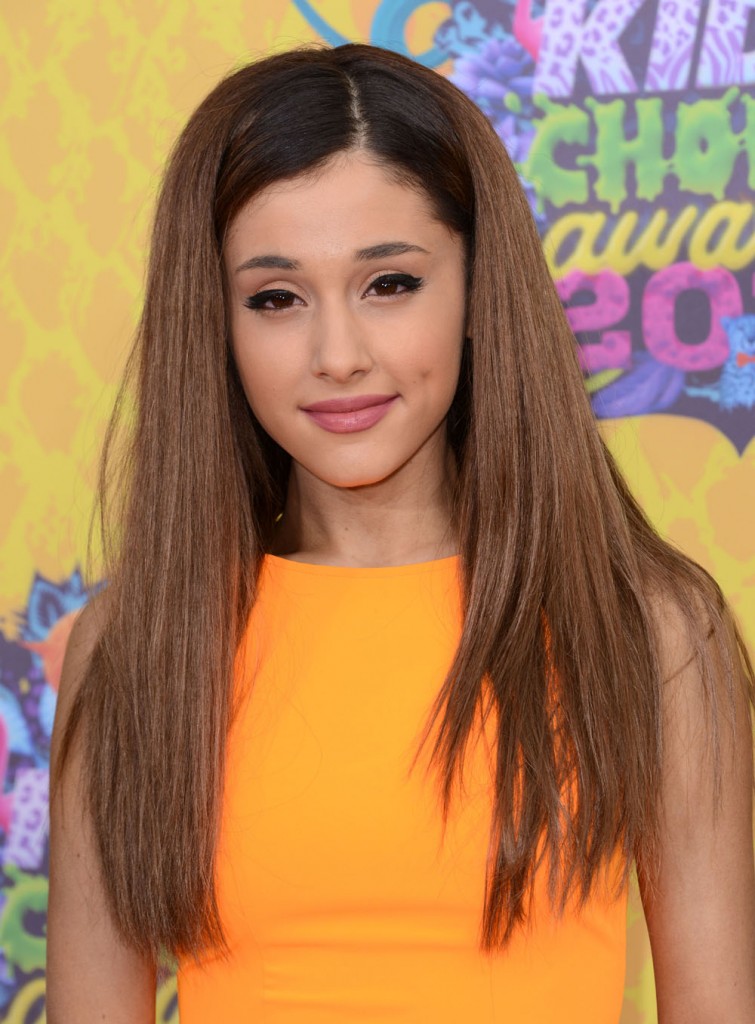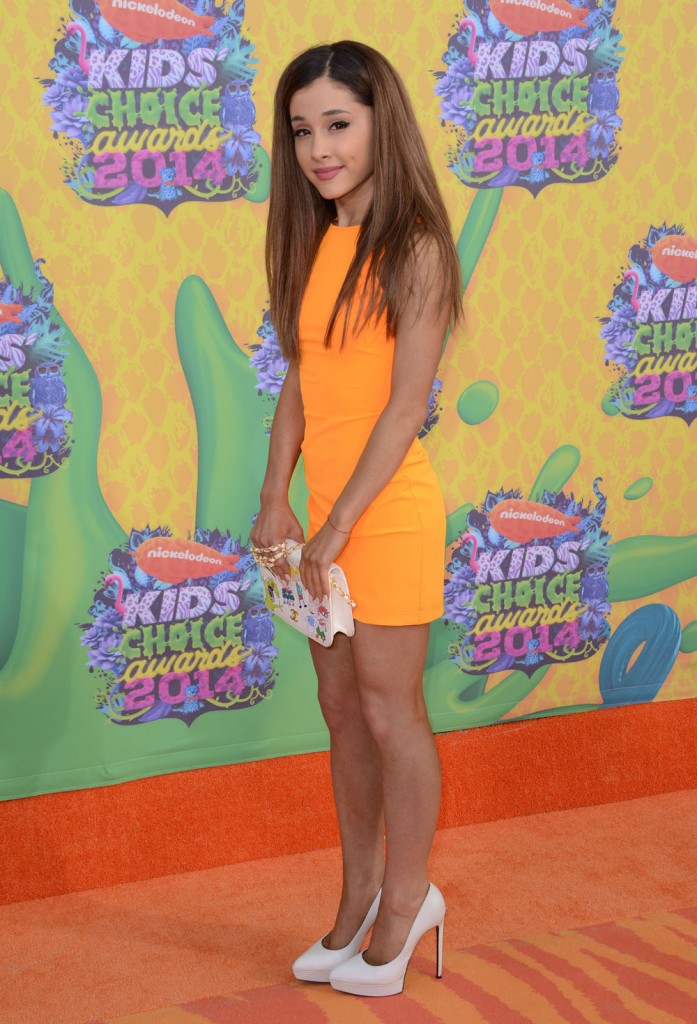 Victoria Justice, 21, was there with her boyfriend, Pierson Fode. They're costarring in an upcoming movie called Naomi and Ely's No Kiss List and have been together since December. Victoria was in Atelier Versace. I love the pattern on this dress as well as the shape, but it's a bit low cut for Nickelodeon.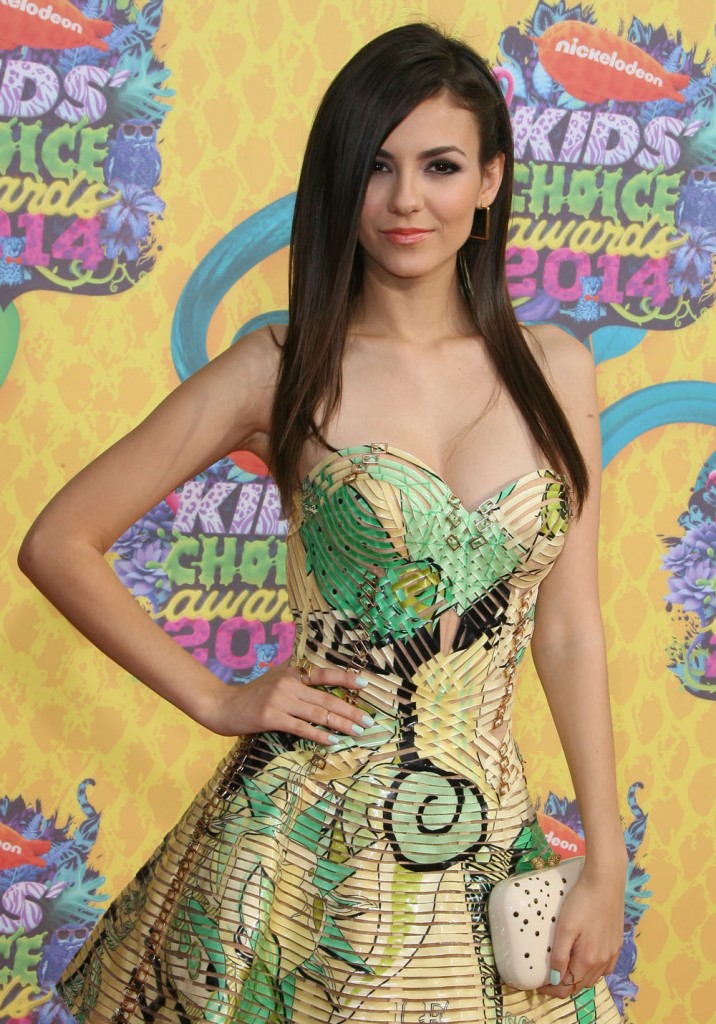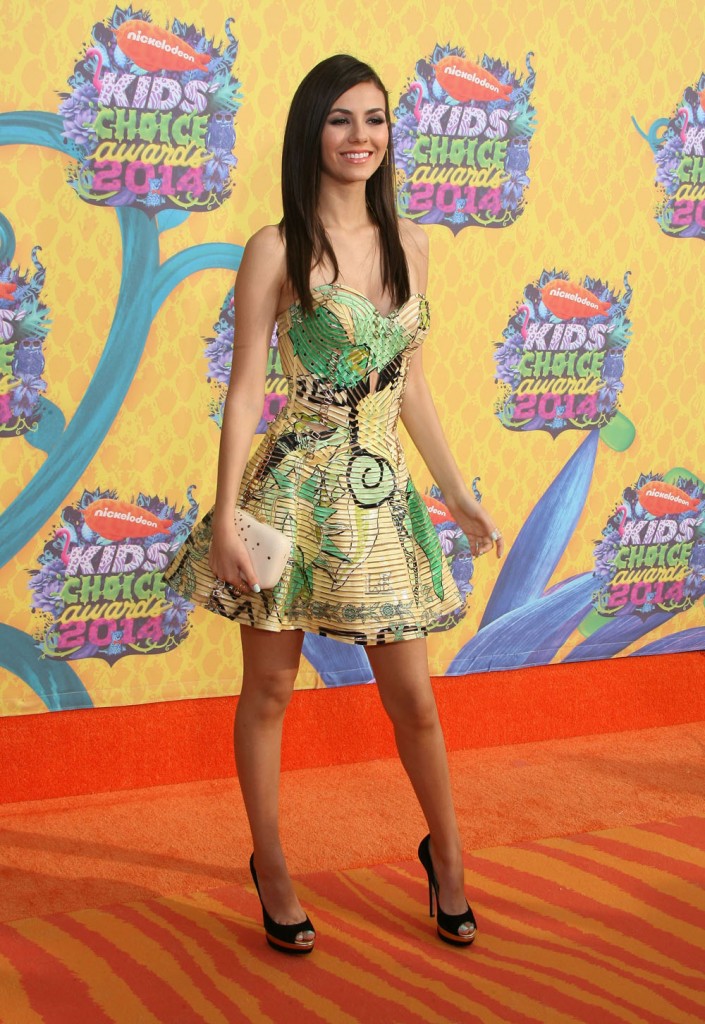 In contrast we have America Ferrera In a Veronica Beard pantsuit looking like she's going to a business meeting. Her hair is so goofy like that. At least she's not showing T&A.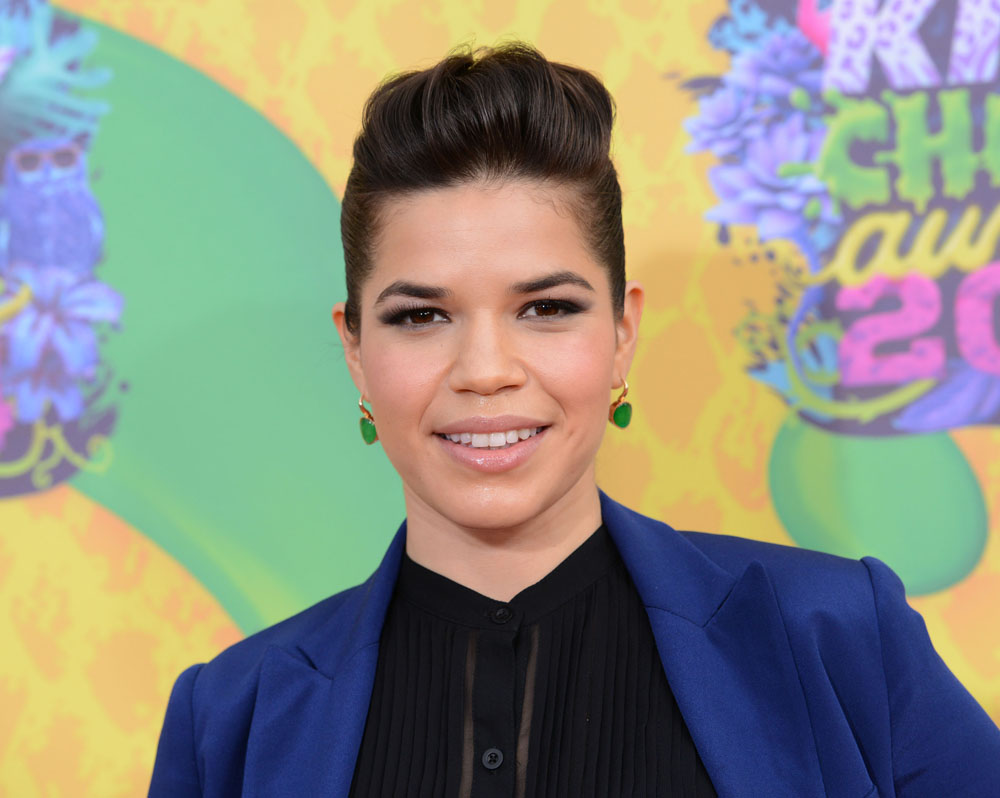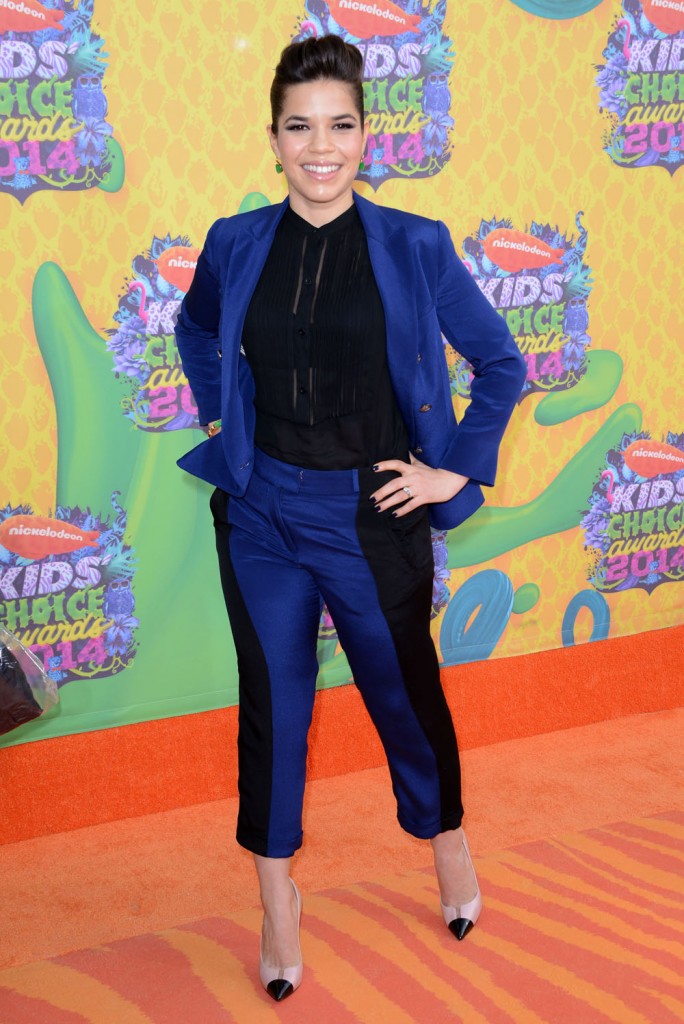 Bella Thorne of Shake it Up on the Disney channel was gorgeous in a green Valentino satin romper. This is how you do a red carpet kids' show, you reveal legs or cleavage, not both at the same time.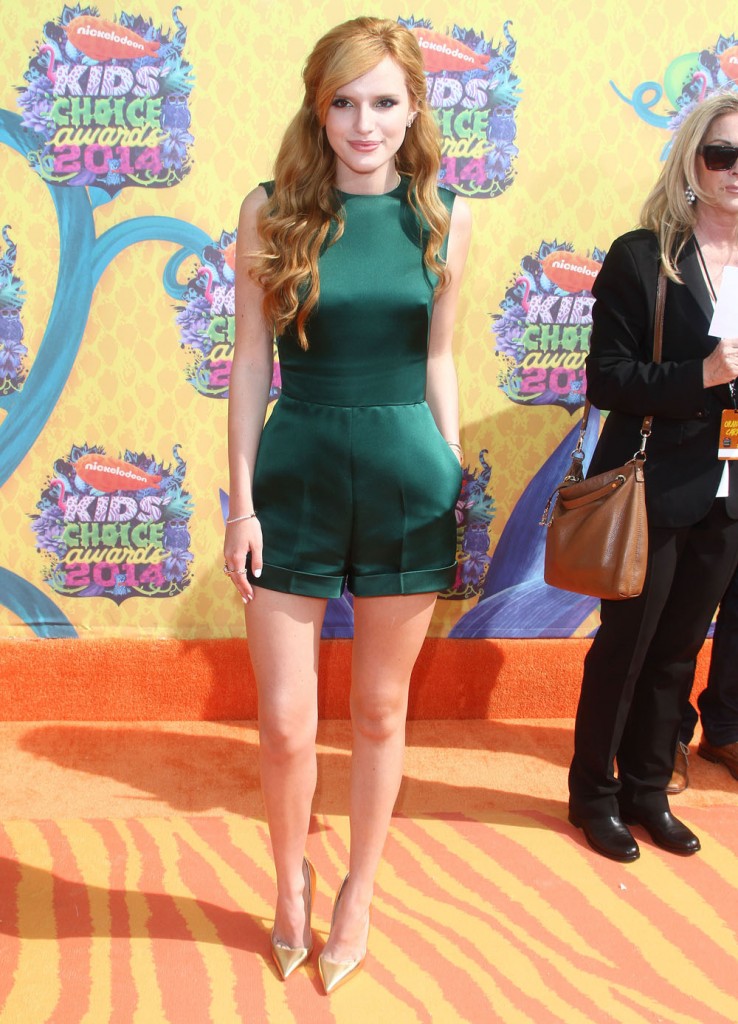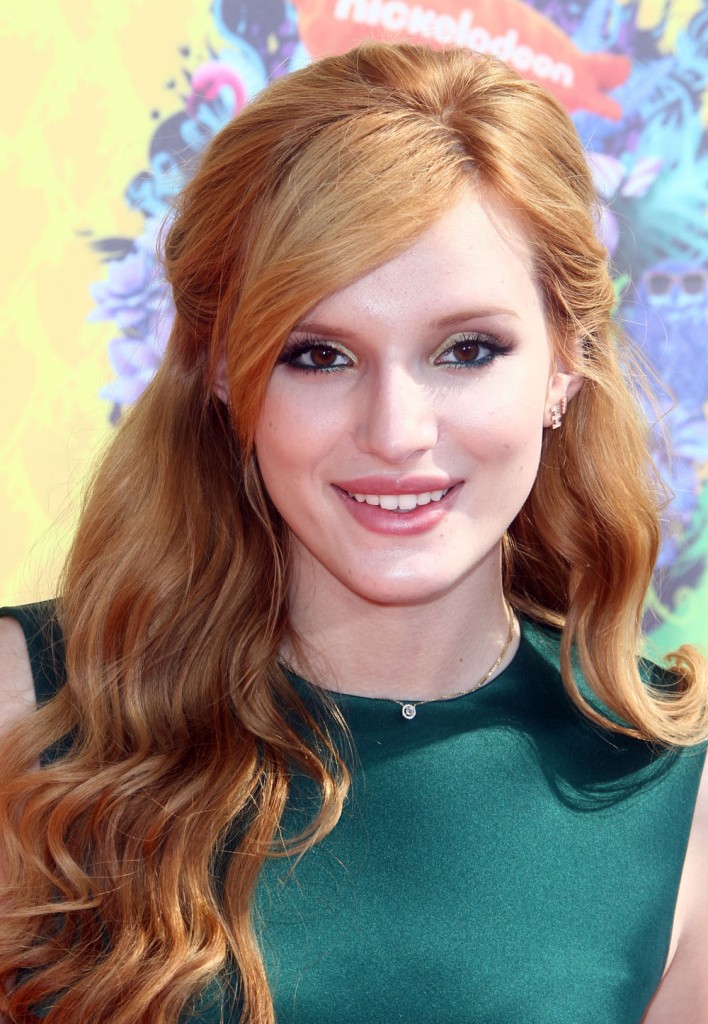 Here's Jayma Mays hitting the right notes in a funky, fun Timo Weiland dress with sheer panels and a 3/4 asymmetric skirt. This is a great contemporary look.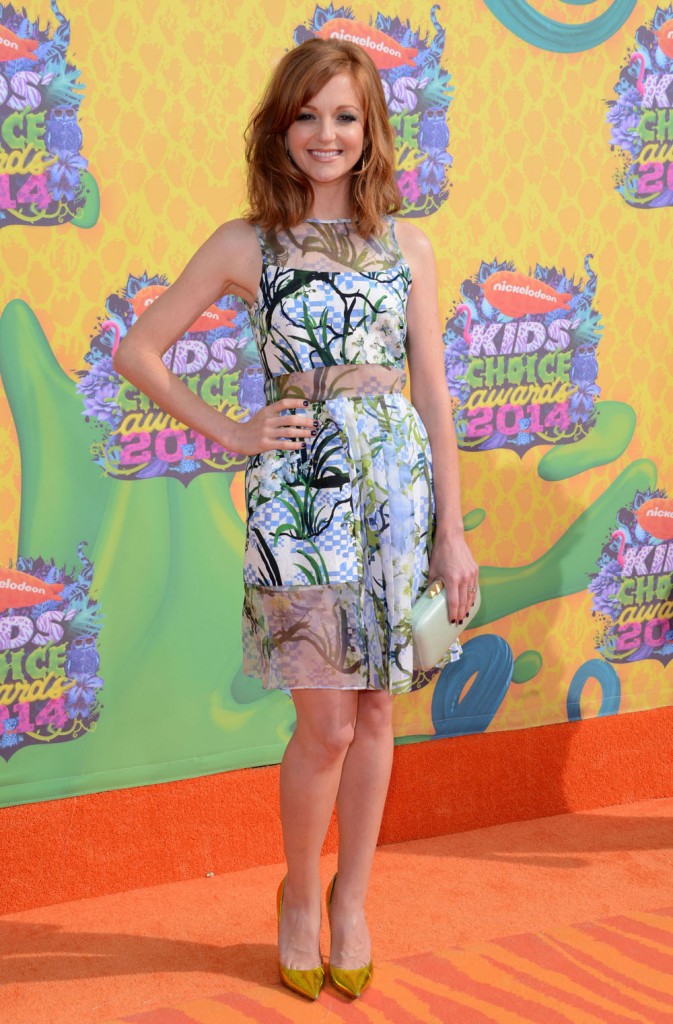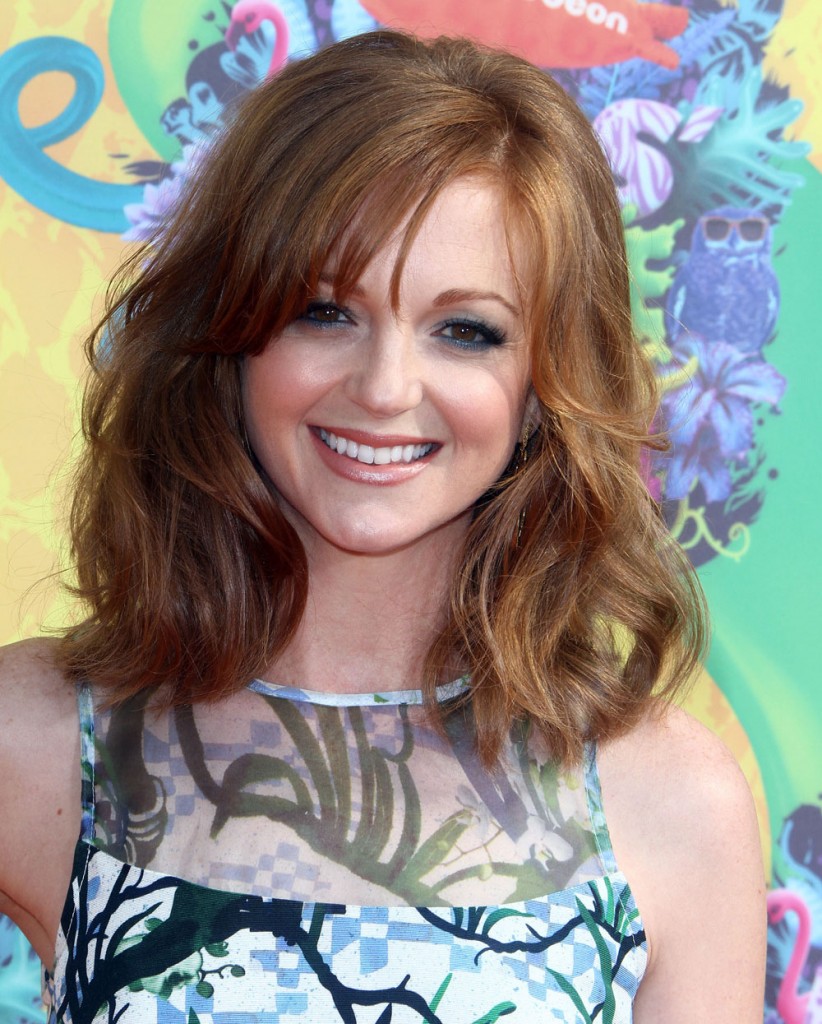 Finally we have Selena Gomez in Dolce & Gabbana. I really like this look on her, it's dressy casual and cute.

Selena won Favorite Female Singer.

Photo credit: Getty Images, WENN.com and FameFlynet