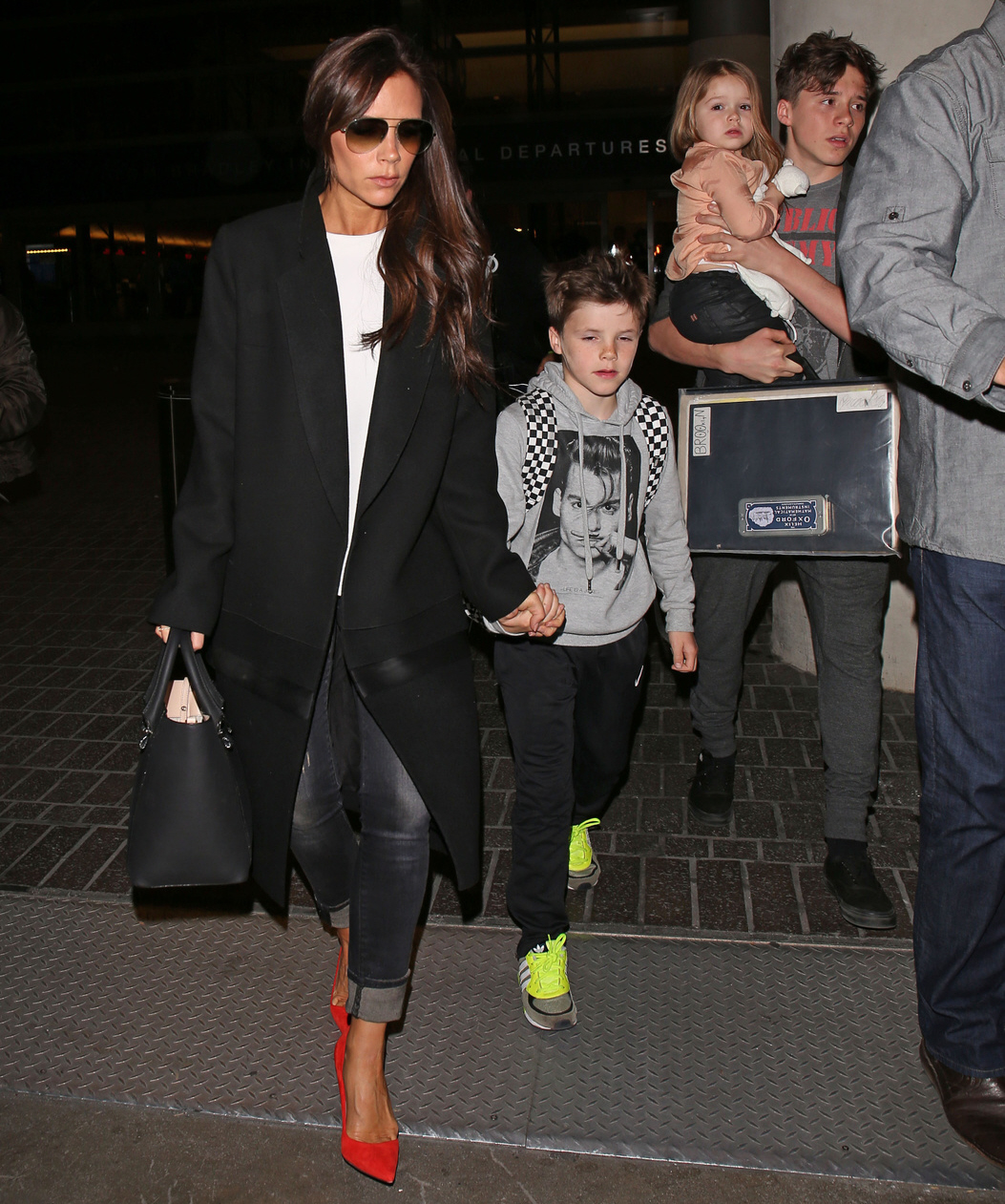 Here are some photos of Victoria Beckham, plus Brooklyn, Cruz and Harper, all at LAX over the weekend. Brooklyn is carrying his little sister protectively, which is adorable. Such a great big brother! No one is going to mess with Harper, ever. Her brothers will see to that.
As for Victoria… does she look depressed? Hell froze over and Kim Kardashian got a Vogue cover before Victoria. To be fair, Victoria has gotten lots of Vogue covers, they've just been the international editions. Never an American Vogue. Although Anna Wintour has thrown her a bone a few times and included her in some editorials, plus Victoria did get a really nice write-up last year. But still no cover. And to be quite honest… I don't see how Victoria will get a cover in the near future either. If Wintour didn't give it to her after Harper was born, I don't see how Posh "deserves" one now. Of course, I could be wrong. Maybe Wintour will succumb in the end. Maybe Kim Kardashian was the ass that broke Vogue.
Posh recently discussed her fashion lines with French Grazia, and she really thinks that her designs are great for all body types. Er… no. They are not. Posh designs pretty clothes, but they're just meant to be worn by women with model-type bodies. Posh said:
"A lot of women think they have to be slim to wear my clothes, which isn't at all the case. I've dressed Oprah Winfrey, for instance. It's not because I have a certain body shape that I expect my clients to be the same."

The Spice Girl singer, formerly known as Posh Spice, added that Oprah's womanly figure looked "magnificent" in one of her more body-con dresses.

Victoria explained: "I'm conscious of making women look their best."
Well… I'm guessing that Posh's clothes had to be tailored specifically for Oprah's body (or Posh just made Oprah something special to her specifications) because I've yet to see Oprah wandering around in one of Posh's sack dresses.
Last thing – the Spice Girls are reuniting and going on tour. Except Victoria isn't doing it, so now the Spice Girls are down to four.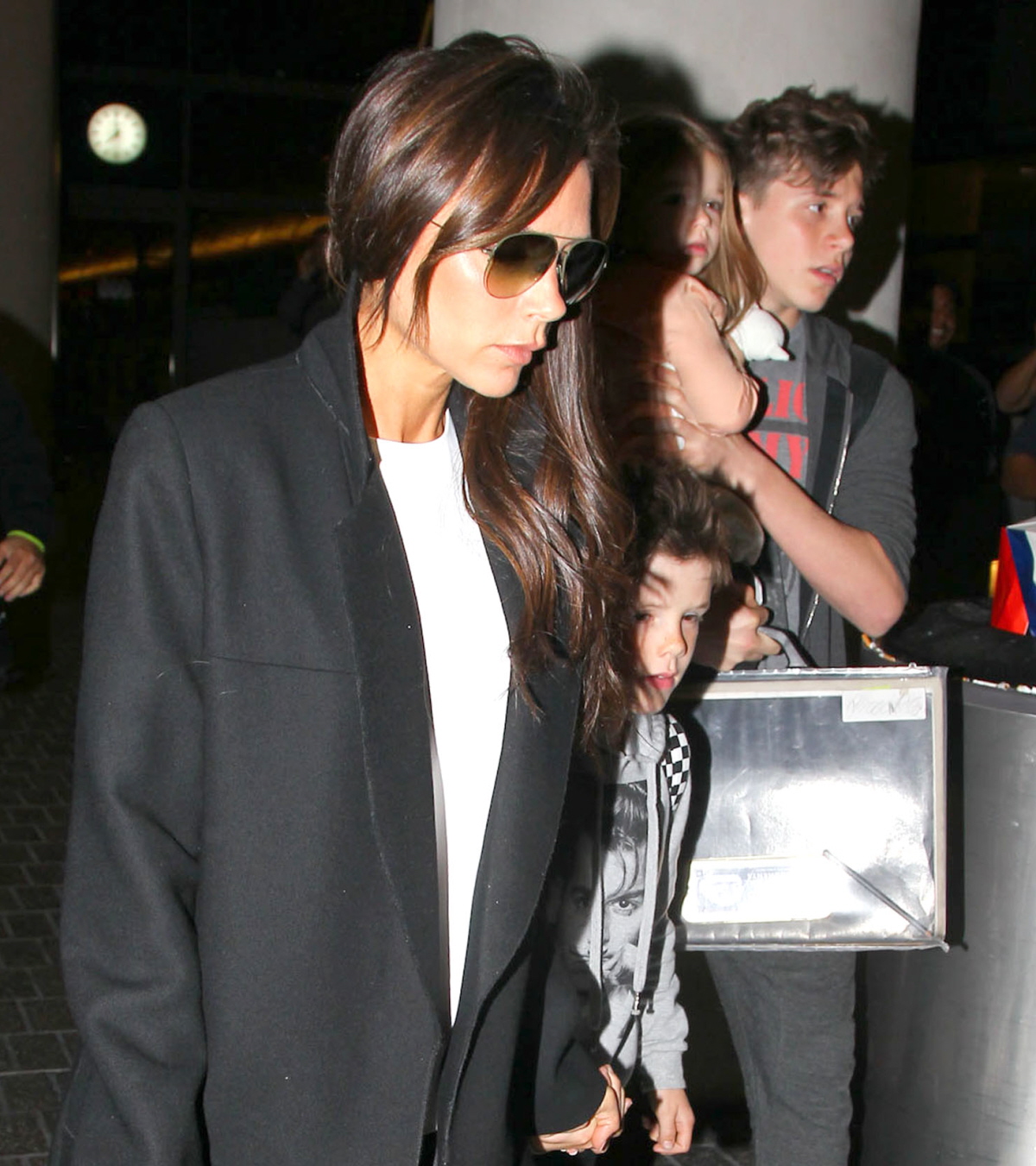 Photos courtesy of Fame/Flynet and Pacific Coast News.