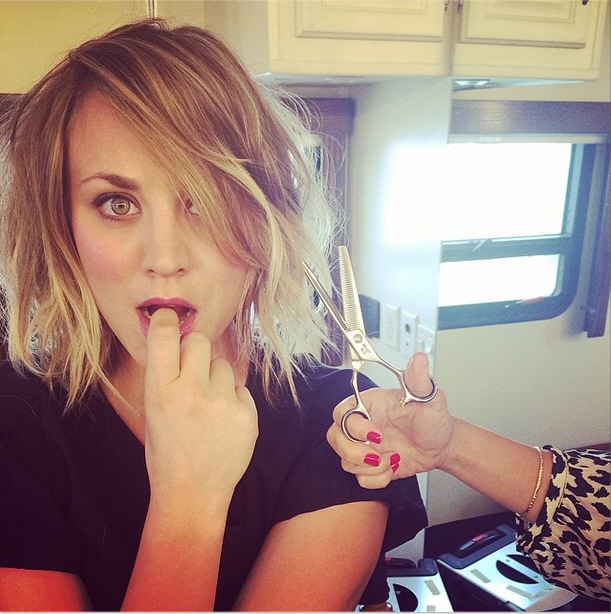 The last time we checked in on Kaley Cuoco, she was walking the red carpet for a charity event last week, and she had long hair. Too much hair, in fact. It was all in her face and it just wasn't cute. But Kaley decided to go shorter for the Spring, and I think that was a GREAT choice. Kaley posted these photos on her Instagram over the weekend –I actually think her initial thought was just to get a trim, and then she decided to go for a choppy shoulder-length 'do in the spur of the moment.
I think Kaley has the potential to have great hair, like… she could potentially be known for having great hair, like Jennifer Aniston. Kaley seems to have naturally wavy, full-bodied hair, but if she keeps it below her shoulders, it does weigh her down. This cut is very cute, very fresh and very flattering. Now I just wish she would update her blonde a bit. I feel like she's trying to do the ombre thing and it just looks like she hasn't had the time to do her roots.
I'm also including photos of Kaley on Saturday at the Kids Choice Awards. Kaley wore Rebecca Minkoff shorts-and-blazer Pre-Fall 2014. Thoughts? I guess the shorts make it "lighter" but this just doesn't seem like an outfit one should wear to a kids' awards show. Too heavy, too professional. I guess we should just be happy that she's not wearing something too revealing though.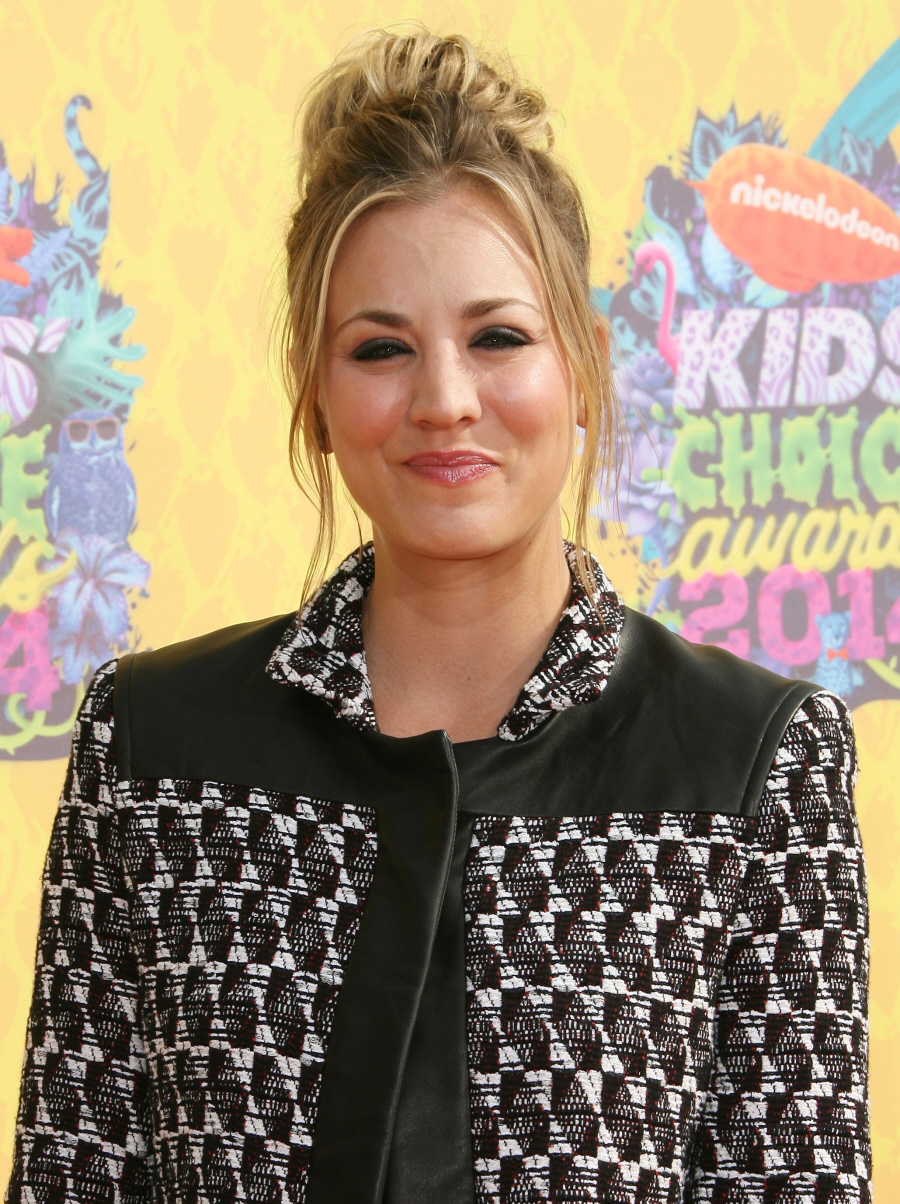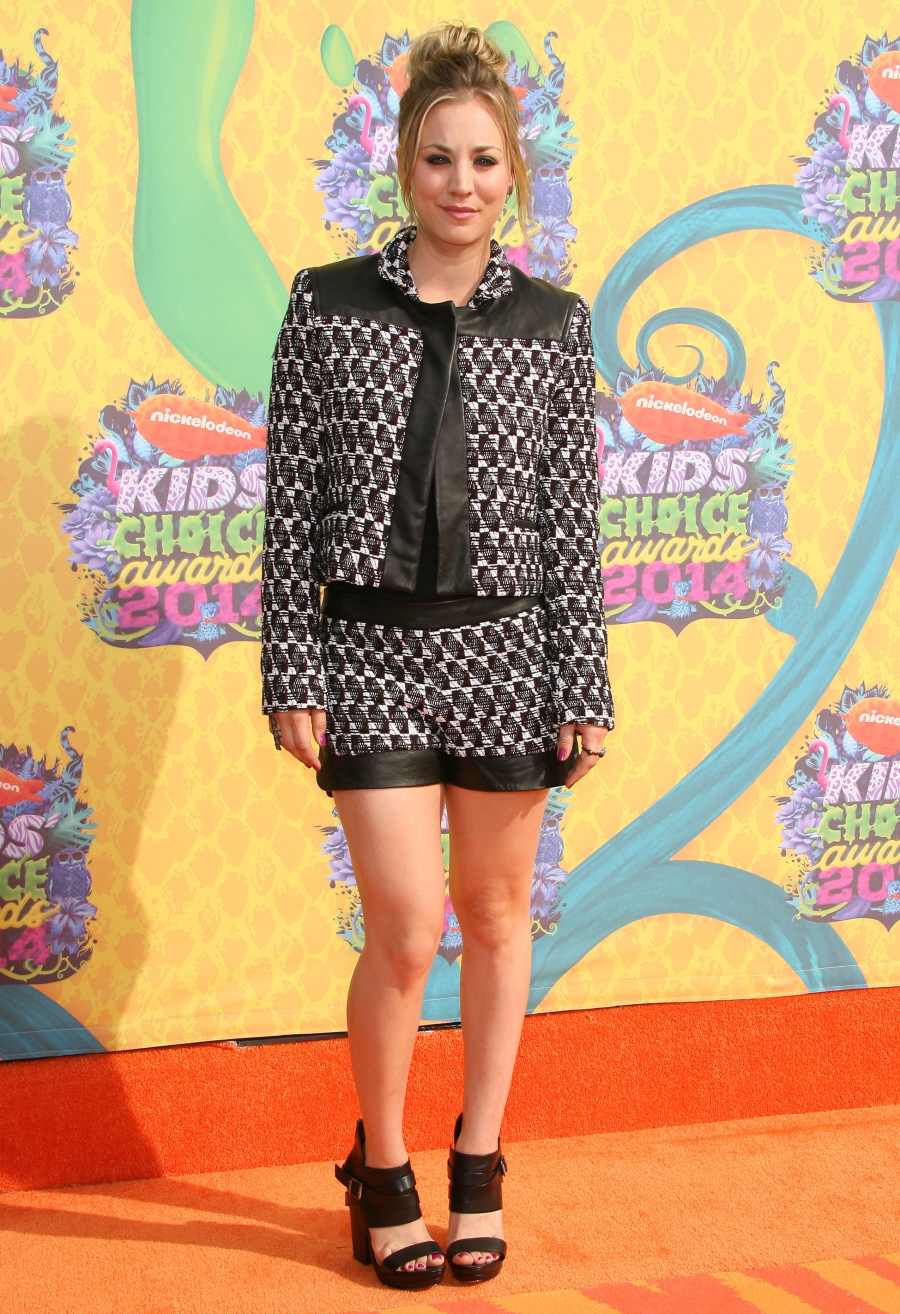 Photos courtesy of WENN, Kaley's IG.