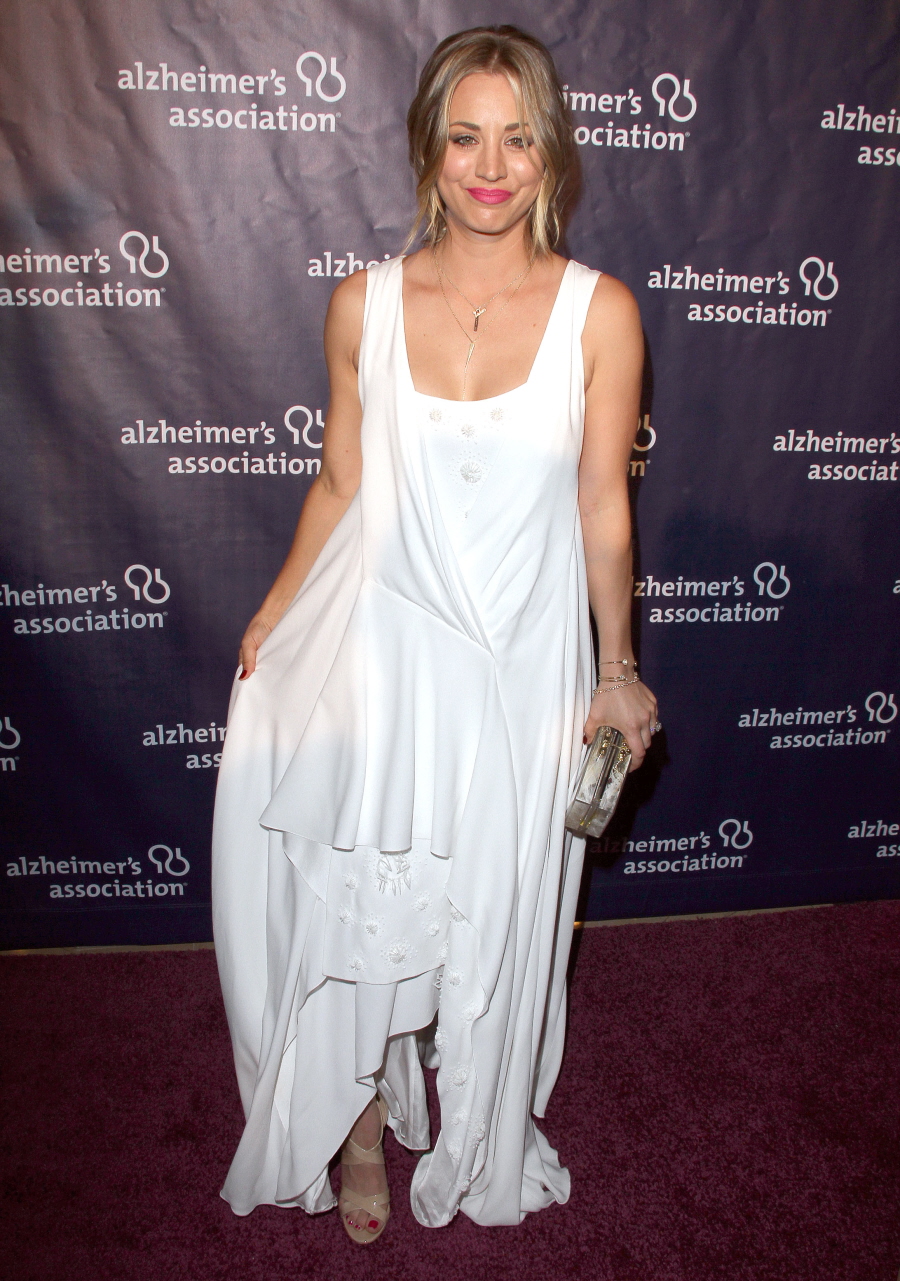 I was talking about natural/resting bitchfaces in that Charlize/Angelina post earlier, but I have to bring it up again: what's up with Kaley Cuoco's face? Is she haughty, or is that her resting face? I have no idea. But it's not the best look. Also not the best look? This white sheet/sack dress thing she wore last night. To be fair/nice, Kaley was attending an event for charity (A Night at Sardi's to benefit the Alzheimer's Association), so it's not like she wore something terrible to an awards show or anything. Since it was for charity, she largely gets a pass.
But all that being said… my God, this is a terrible dress. It's by Philosophy. It just looks sloppy, and her styling overall is sloppy too, with her hair in her face and dragging everything down and then that smear of hot pink lipstick. MESS.
Kaley's husband (!) Ryan Sweeting was her date, obviously. I was thinking about this earlier this week, when we were talking about her wedding date tattoo: what does Ryan do for a living these days? He used to be a tennis pro, but he's currently ranked like 1378th in the world. And he was in the position to just move in with Kaley on their first date too. Meaning… he doesn't do much. He's Mr. Kaley Cuoco. And that's fine, I guess. Just as long as we're not being told that he's super-busy and hard at work. Next stop to lock down this whole K-Fed thing: get her pregnant. I think we might even need to start the pregnancy rumor after seeing this dress, right?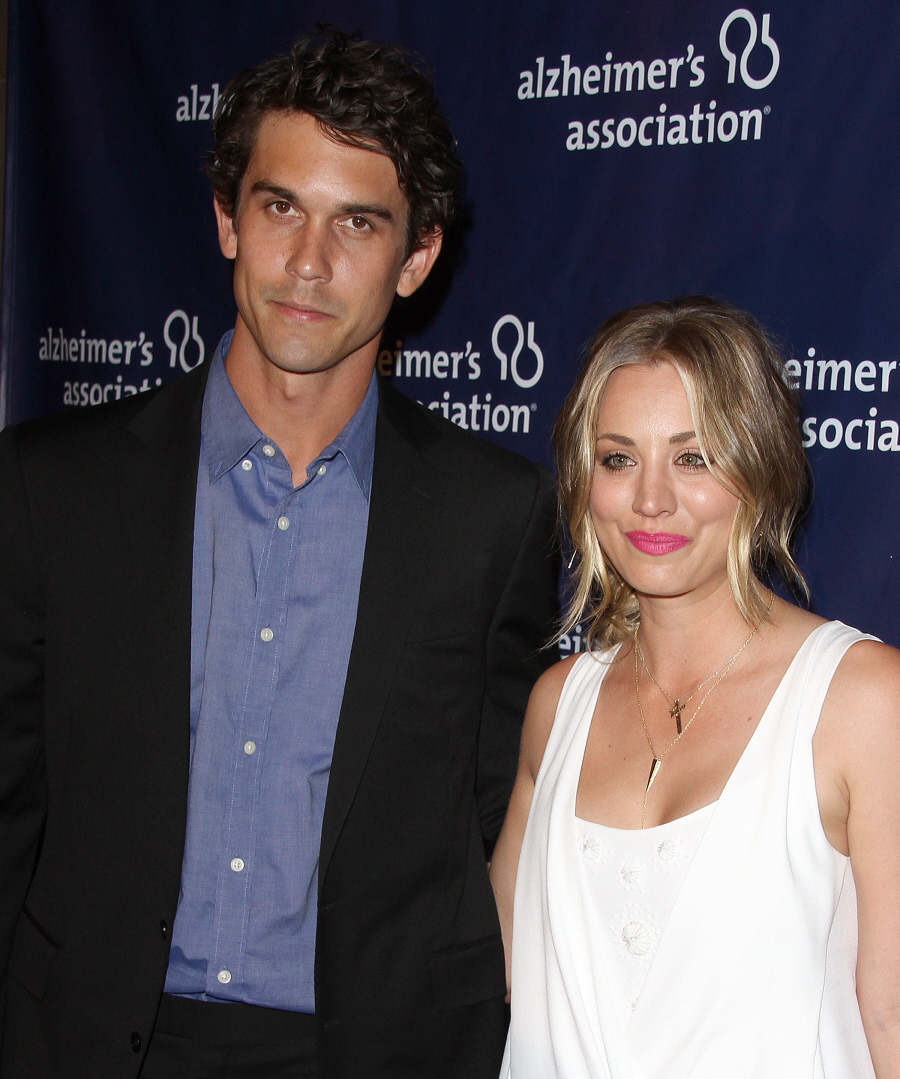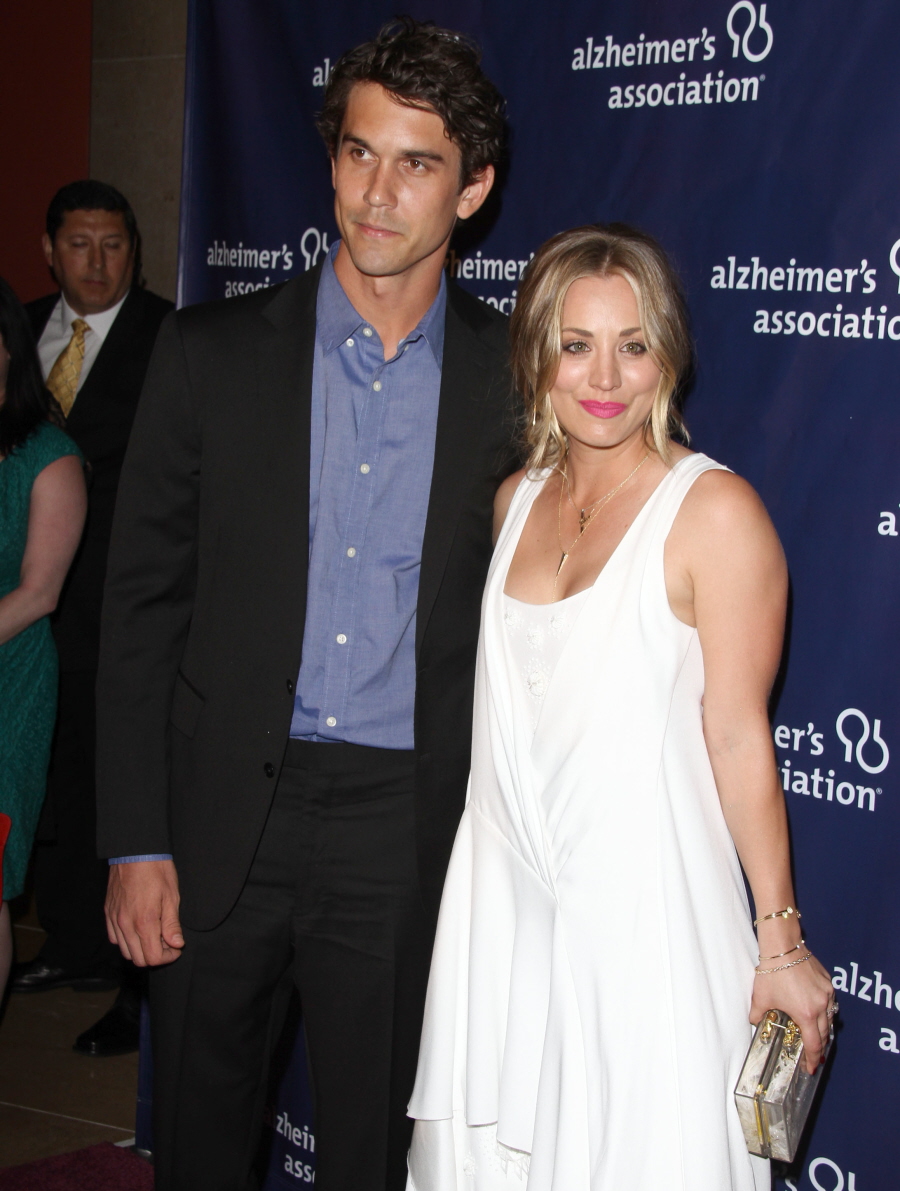 Photos courtesy of Fame/Flynet.