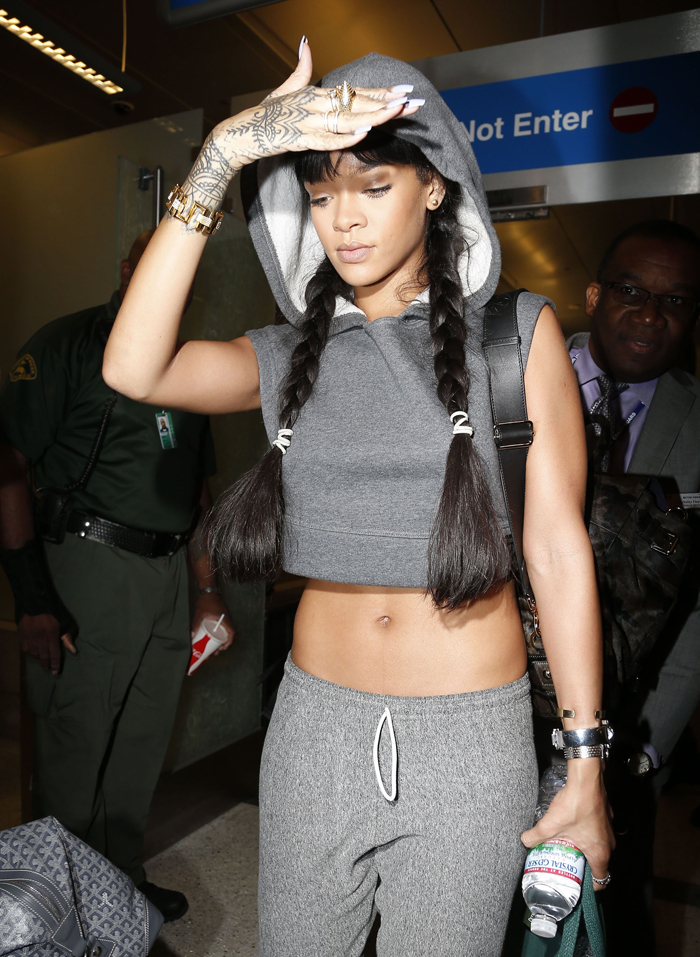 Rihanna has been pretty quiet lately. She's stayed out of the headlines lately other than her low-key relationship with Drake. Whenever she goes back "on" with Drake, Rihanna immediately halts her attention grabbing antics. She dresses down and claims to become "a square."
None of that is important right now. Let's recall the actress vibe that Rihanna was pushing a few years ago when she shot Battleship. Critics trashed the movie, and it did not score enough cash to recoup its production and publicity budgets. A new report from Radar Online says Rihanna still fancies herself an actress. Radar says Rihanna has rejected Tyler Perry's professional advances because she doesn't consider him capable of boosting her acting profile. The late Whitney Houston somehow figures into RiRi's decision. Hmm:
Rihanna is plotting her next movie role but is avoiding director Tyler Perry, who wants the singer to star in one of his romantic comedies, RadarOnline.com has learned.

And a big reason why is that the late Whitney Houston once warned her that Perry's films were for African-American has-beens! a source told Radar.

"Although Tyler has been courting Rihanna for a year and a half, hoping to build a movie around her, she has rejected the idea," a source close to the star's business affairs told RadarOnline.com.

"Rihanna has pointedly avoided meeting with him!"

According to the source, before Houston's tragic death in 2012, Rihanna, 26, met her at a party and got her take on Perry's movies, which include the Madea series, Why Did I Get Married? and the recent Single Moms Club.

"Whitney put her off Tyler by warning her bluntly that 'Tyler's films are for fading black stars, not rising ones,'" the source said.

"Rihanna so respected Whitney because in addition to being one of the biggest pop stars ever, she starred in hit movies such as The Bodyguard."

And Rihanna, also a multi-talented star, feels it will be better for her career to do something similar to the 2012 science fiction war film Battleship, for which she received glowing reviews, the source said.

"She's ruling out doing a Tyler Perry-style romantic comedy because she thinks she works better in action roles, playing the tough girl."

The source revealed Rihanna is "under a mandate" to get into another studio film before the end of the year.

But sadly for Atlanta-based mogul Perry, 44, it won't be for him!
[From Radar Online]
I lean towards believing this story simply because Tyler Perry cast Kim Kardashian in one of his recent movies, and everyone (except Anna Wintour) realizes that Kim K. is a joke. Rihanna may not perform any better than any Kardashian in the acting department, but I believe that Rihanna judges Kim like crazy. Rihanna has also shown her own racism on prior occasions.
I am concerned about the "mandate" that Rihanna must satisfy. Is her management telling her to book another studio film this year? Rihanna has already recorded seven albums in the past nine years. She's scored 53 singles during that time. She is still currently managed by Jay-Z, right? If this story is true, then Jay needs to give this girl a break.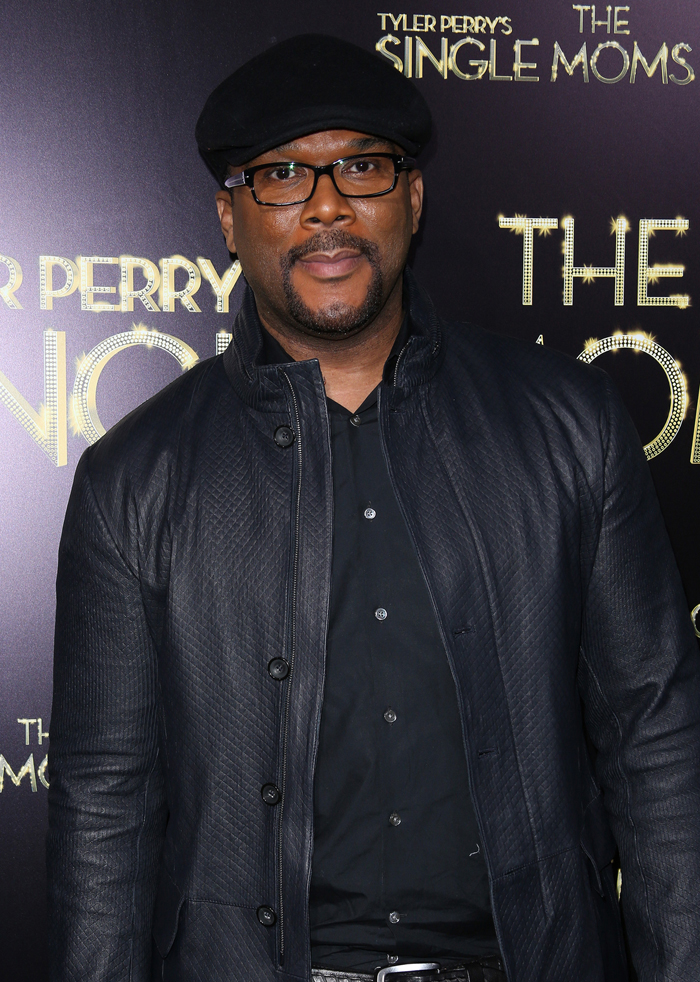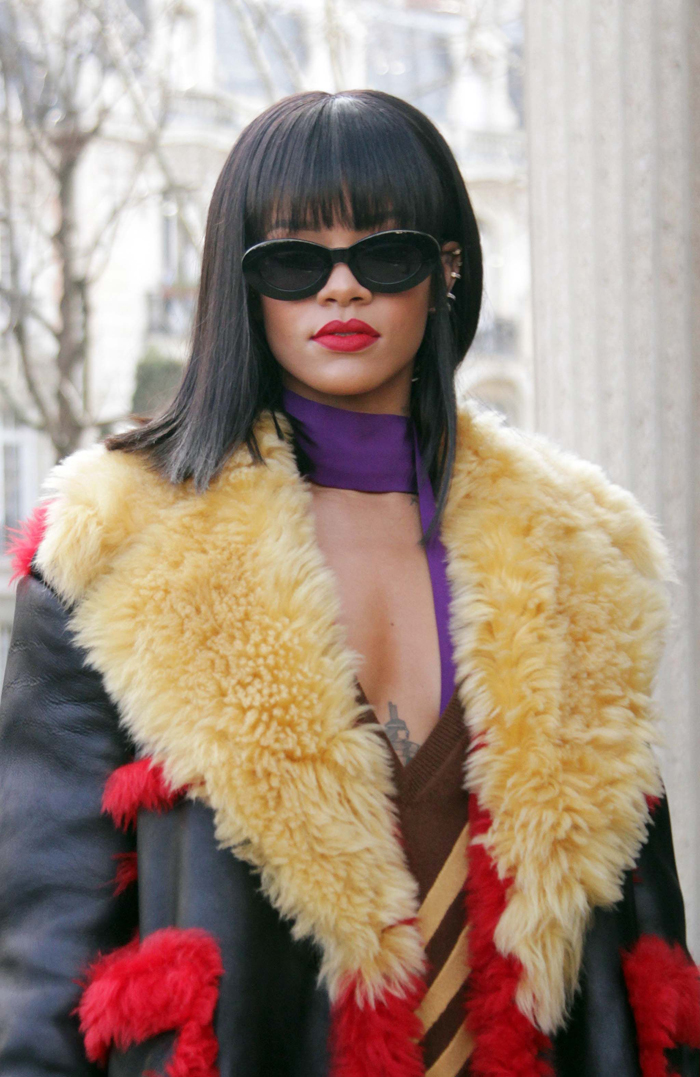 Photos courtesy of Fame/Flynet & WENN