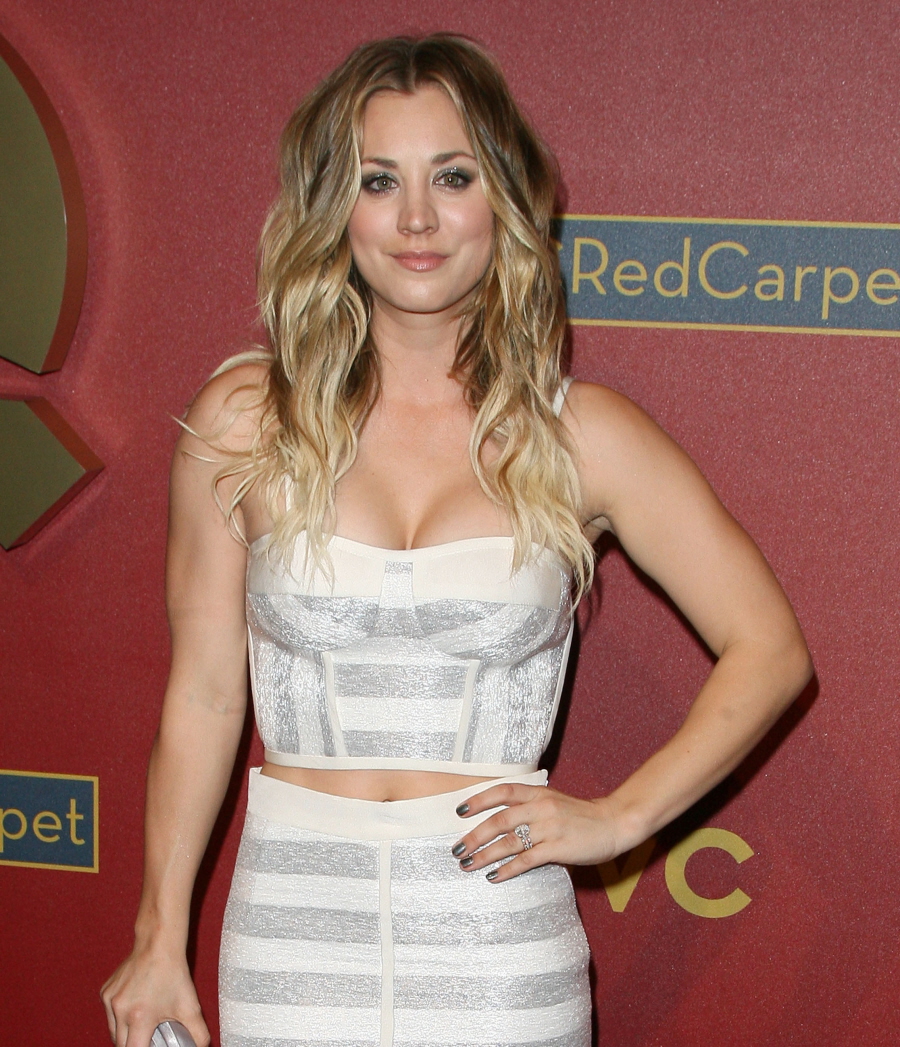 I'm so sorry I missed this when I was covering Kaley Cuoco's Cosmo interview two days ago. In my defense, this piece of information was buried in a PR email heading and there was no "PSST… this is the most important piece of info!" That being said, I'm beating myself up for missing it because it's very interesting. Apparently, Kaley Cuoco has breast implants. Did you know that? I was looking around to see if she's ever admitted it before, and I can't find anything. I think this is the first confirmation.
Kaley confirmed the detail about her implants to Cosmo, saying that she got them when she was 18 years old and they are "the best decision I ever made." I'm including some photos of Kaley in some low-cut dresses and such so you can get a better look. My take? She had them done when she was 18 and she's 28 years old now. They've "settled" and the look pretty natural, I think. Plus, she didn't go for the Courtney Stodden circus boobs. Kaley got implants that look natural with her frame. What do you think she is? I would say a C-cup, I think. Maybe 34-C?
My general rule about celebrities and plastic surgery is that they shouldn't outright lie about their work. If they don't want to comment, fine, although I'll probably say something if you appear suddenly and look very different. But don't LIE. I like Kaley admitting this work freely in a mass-market publication and controlling the story on her own terms. Plus, she sort of took the wind out of the story, didn't she? That's pretty savvy.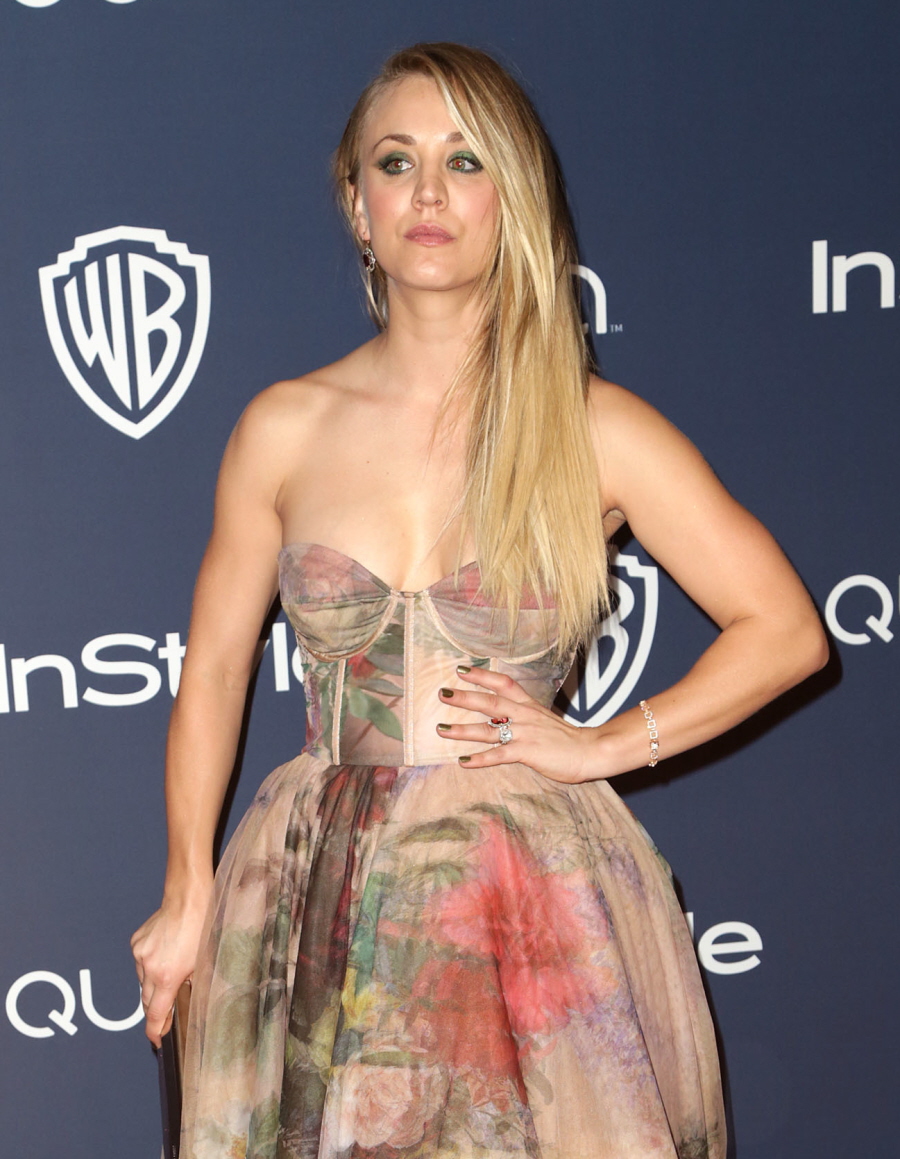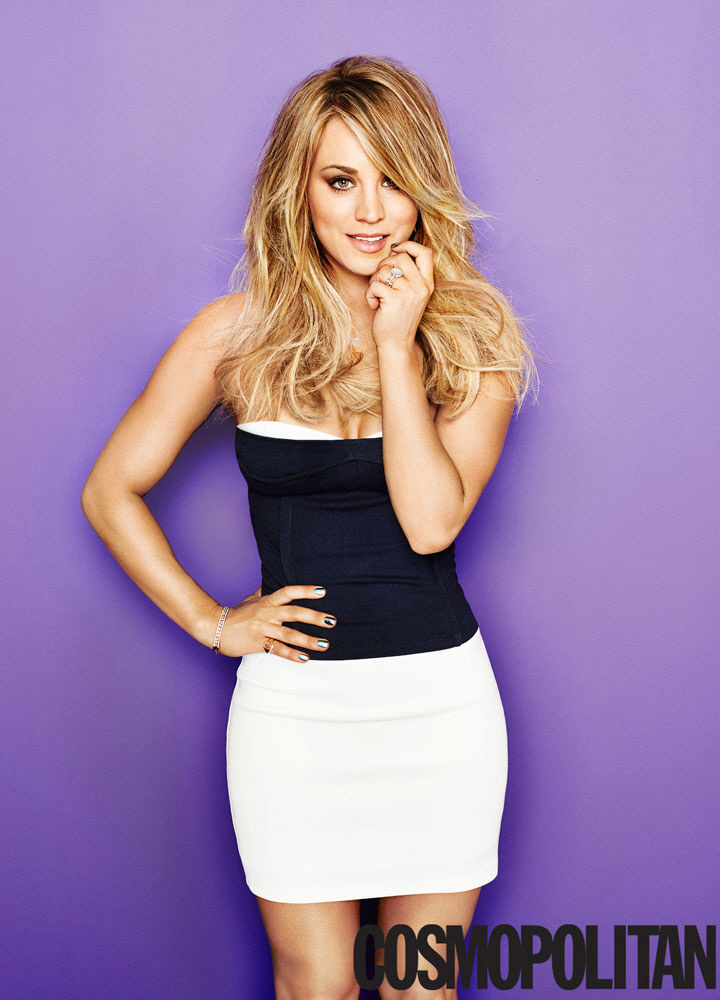 Photos courtesy of WENN.