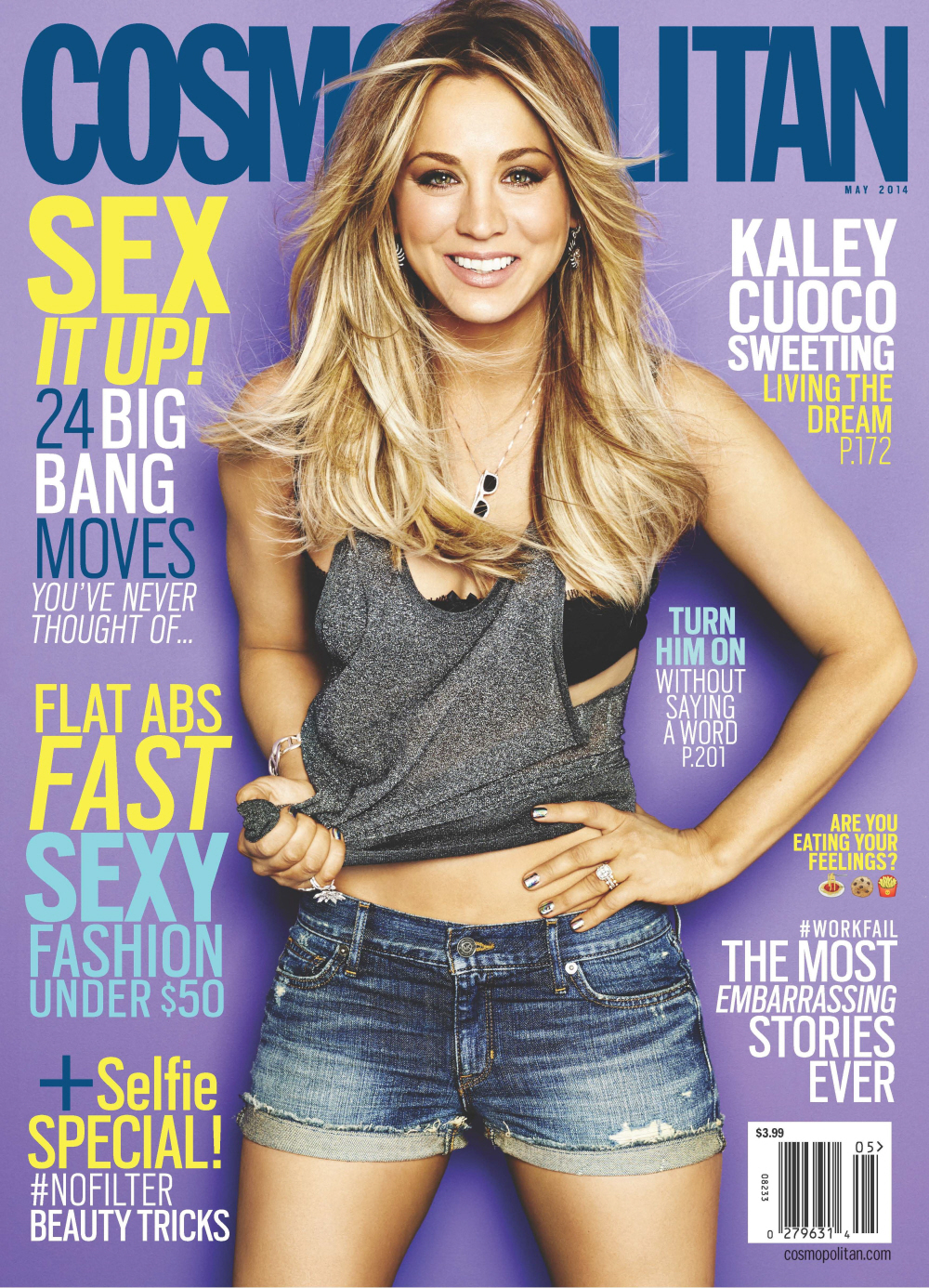 Kaley Cuoco covers the new issue of Cosmopolitan. Which is absolutely fine. I would side-eye this endeavor if Kaley was suddenly on the cover of Harper's Bazaar, Vogue or W, but I think Kaley and Cosmo are a good fit. And at the very least, it's not another Kardashian cover. Kaley IS a popular TV actress and she's trying to break into movies now too. That's enough for a Cosmo cover, and the photoshoot is rather pleasant. It's not high-art or anything, and the clothing isn't very cute, but it is what it is. I kind of like that Kaley knows her place too, if that didn't sound too Goopy. Kaley tells the mag: "A Cosmo cover has been my dream my entire life. I cried when I found out." RLY? For a Cosmo cover?! You can see Cosmo's interview summary here, and here are some highlights:
On her breakup with Big Bang Theory cast-mate Johnny Galecki, whom she dated for two years:
"It took a minute, a bit of awkwardness. By the grace of God, we became best buddies and moved on in such an elegant way. [He's] one of my closest friends. He was in the front row at my wedding, with a huge smile on his face."

On her 10-day fling with Man of Steel's Henry Cavill:
"I had no one following me until I met Superman. I've been in this business for 20 years, and my whole life, I could go anywhere, do anything. There had not been one paparazzi photo of me until like several months ago. The recognition was crazy."

On her speedy engagement and over-the-top wedding to tennis-pro Ryan Sweeting:
"I admit it happened fast, but that's who I am. When we met, I knew he was the one. [At my wedding], I felt like a rock star and a badass. What was amazing in that room, it was so full of love. It was like nothing I'd ever been to before, and it was exactly what we wanted it to be. It was the eighth wonder of the world, the greatest wedding of all time."

On dealing with social media haters:
"I started reading [the social media comments] and thought, Maybe I need to make more of an effort and not go out in my UGGs and be disgusting. So I started putting on makeup. And they started writing, 'Wow, someone really likes being in front of the camera' and 'Her hair's done now for coffee.' I couldn't do anything right. Why am I reading this stuff? But I'm obsessed. I openly admit to being totally insane about that."
I'll admit to being one of those bloggers who wrote stuff like "Wow, someone really likes being in front of the camera." In my defense, it really did happen suddenly and there seemed to be a concerted media strategy at play on Kaley's end. It wasn't just the "fling" with Henry Cavill – although that was certainly sketchy as hell – but all of a sudden last year, Kaley was everywhere, all up in our faces. But I'll give her some credit: at least she's not playing it like she's completely unaware that her public profile has risen in the past year. I kind of like her more for admitting that she reads the comments.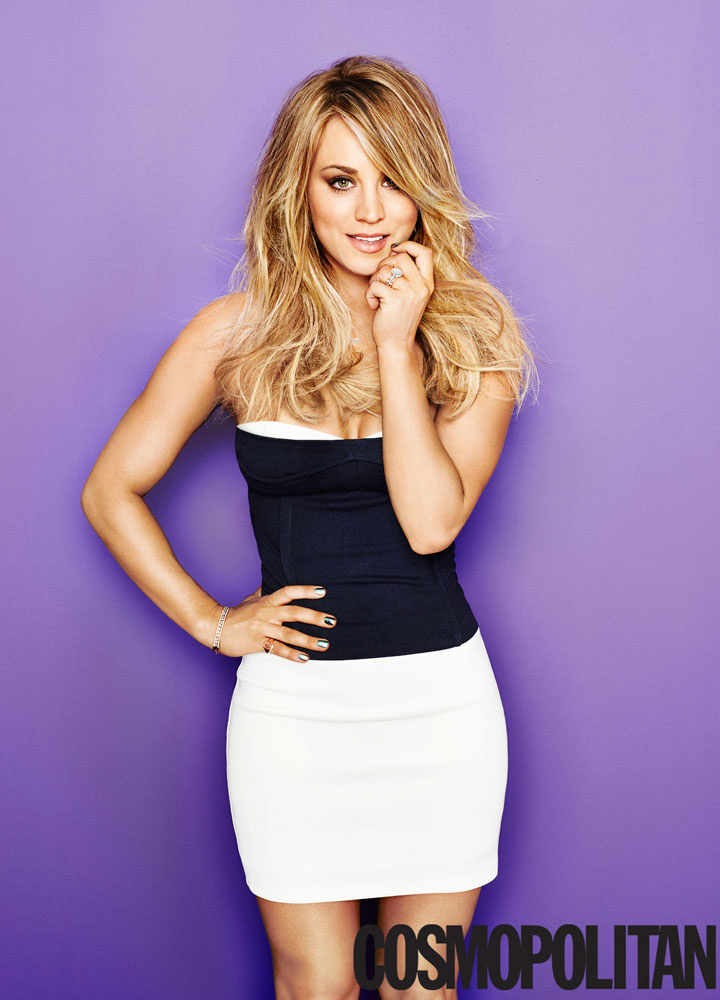 Photos courtesy of Eric Ray Davidson/Cosmopolitan.