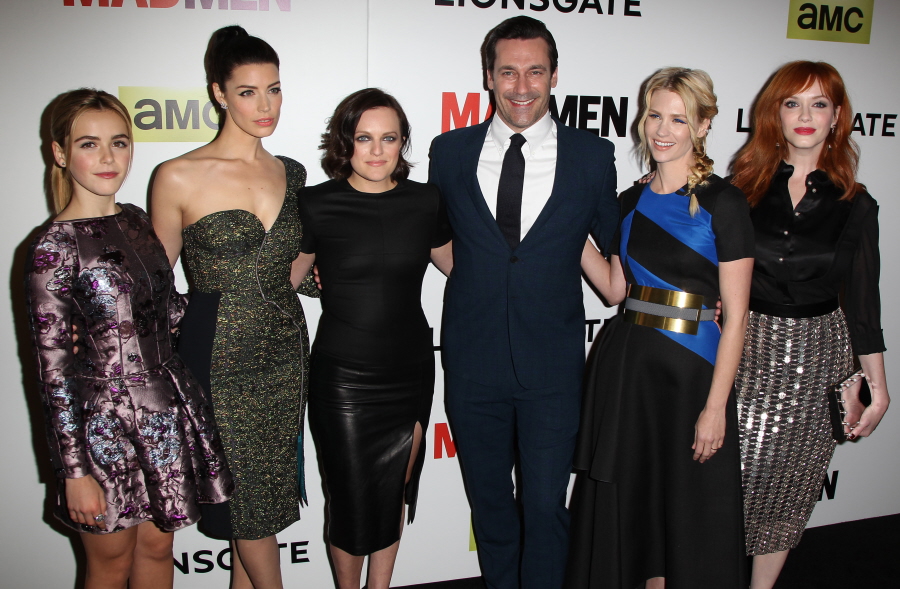 Here are some photos from last night's LA premiere of Mad Men's Season 7. Just remember, this is only the "first half" of the season, because AMC is splitting the season into two parts. Because apparently we really need to spread all of the stupid Megan Draper stuff out into more than a year of soul-crushing immaturity. Obviously, Jon Hamm is included in some of these photos, but I'm pretty much over him and it's not like he was going commando at this event (at least not that I could tell).
But let's talk about fashion. Even though I'm doing this as "who looked the most fabulous?" I actually think several of the people look rather fab. My favorite look might be Elisabeth Moss in Alexander McQueen – leather!!! It's cut to perfection and she looks amazing. I love the slit.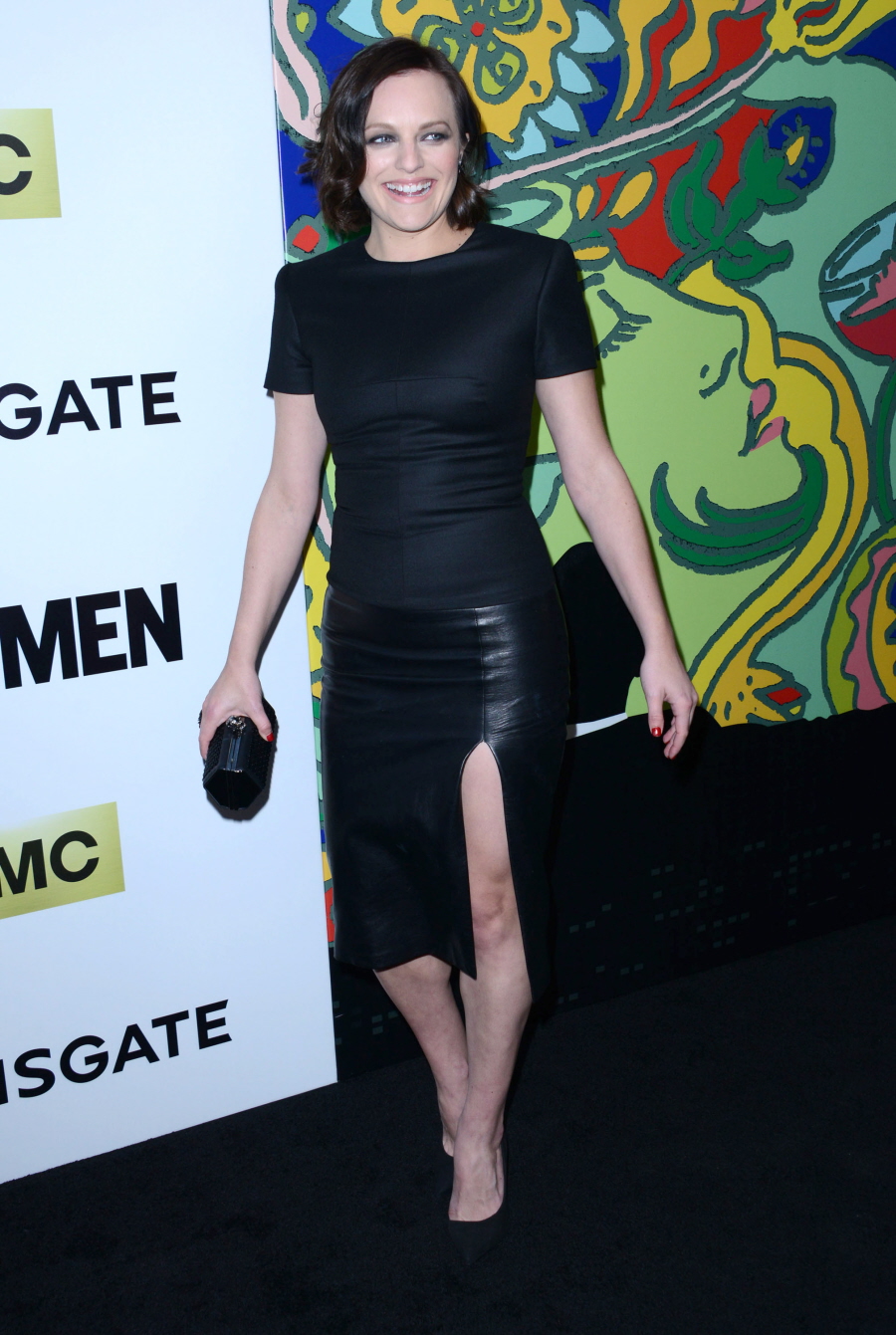 Christina Hendricks wore this Wes Gordon chain-mail skirt that I believe we've already seen on Kim Kardashian? That being said, I don't hate this look. I don't hate her bangs either, which is weird.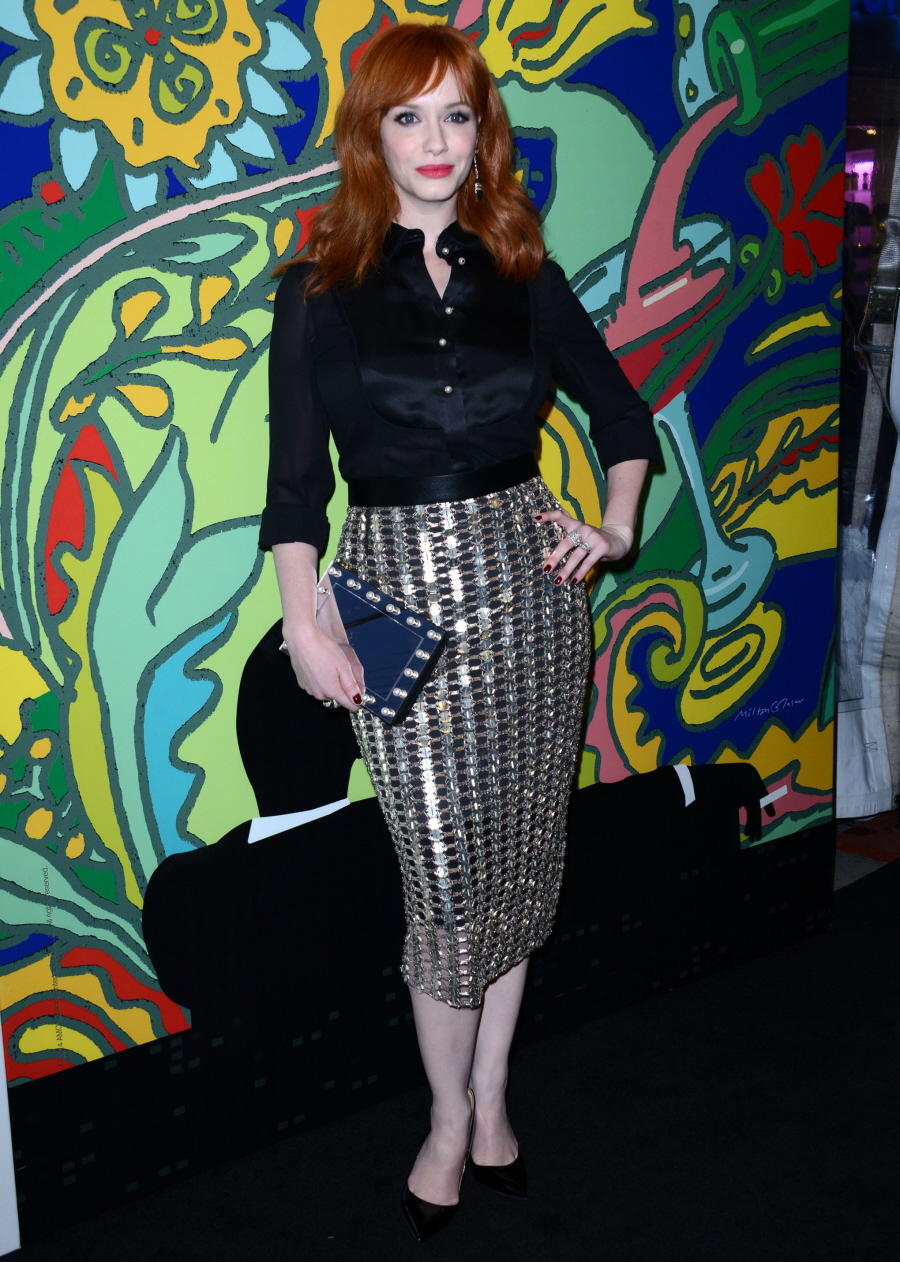 Jessica Pare wore this lopsided Antonio Berardi Pre-Fall 2014. It's costumey and fug. She's the one cast member with a tall, model-like figure and this is all she could come up with? I am so disappointed.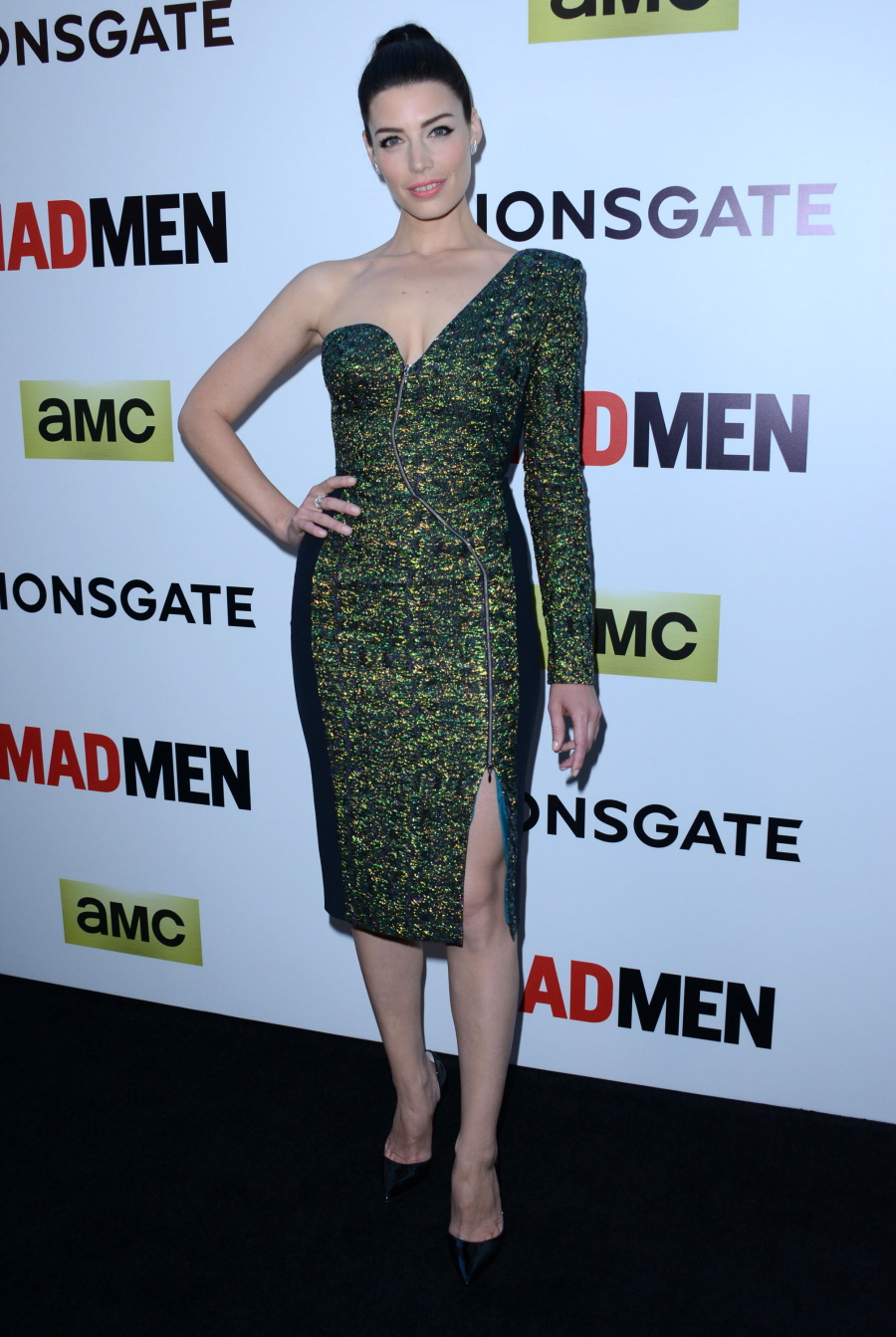 January Jones went with what I consider a very Cate Blanchett kind of look in this Roksanda Ilincic dress. I believe we've already seen Cate wear that belt too. But the dress is pretty and I like January's braid. I like that she mixes it up. ICE QUEEN REALNESS.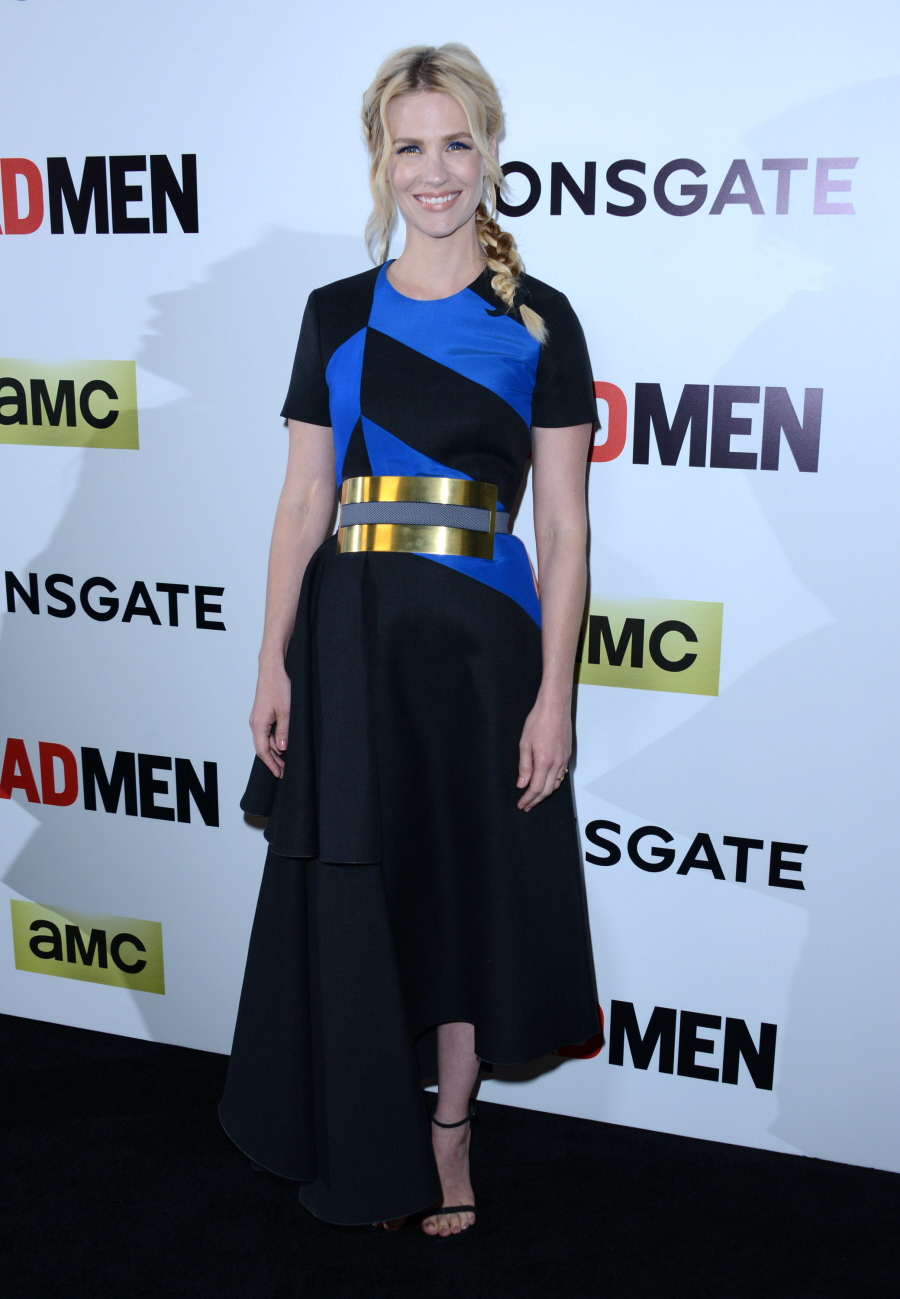 Kiernan Shipka might be my favorite look of the event – she wore this Nina Ricci mini-dress which is absolutely perfect. What a great look!!!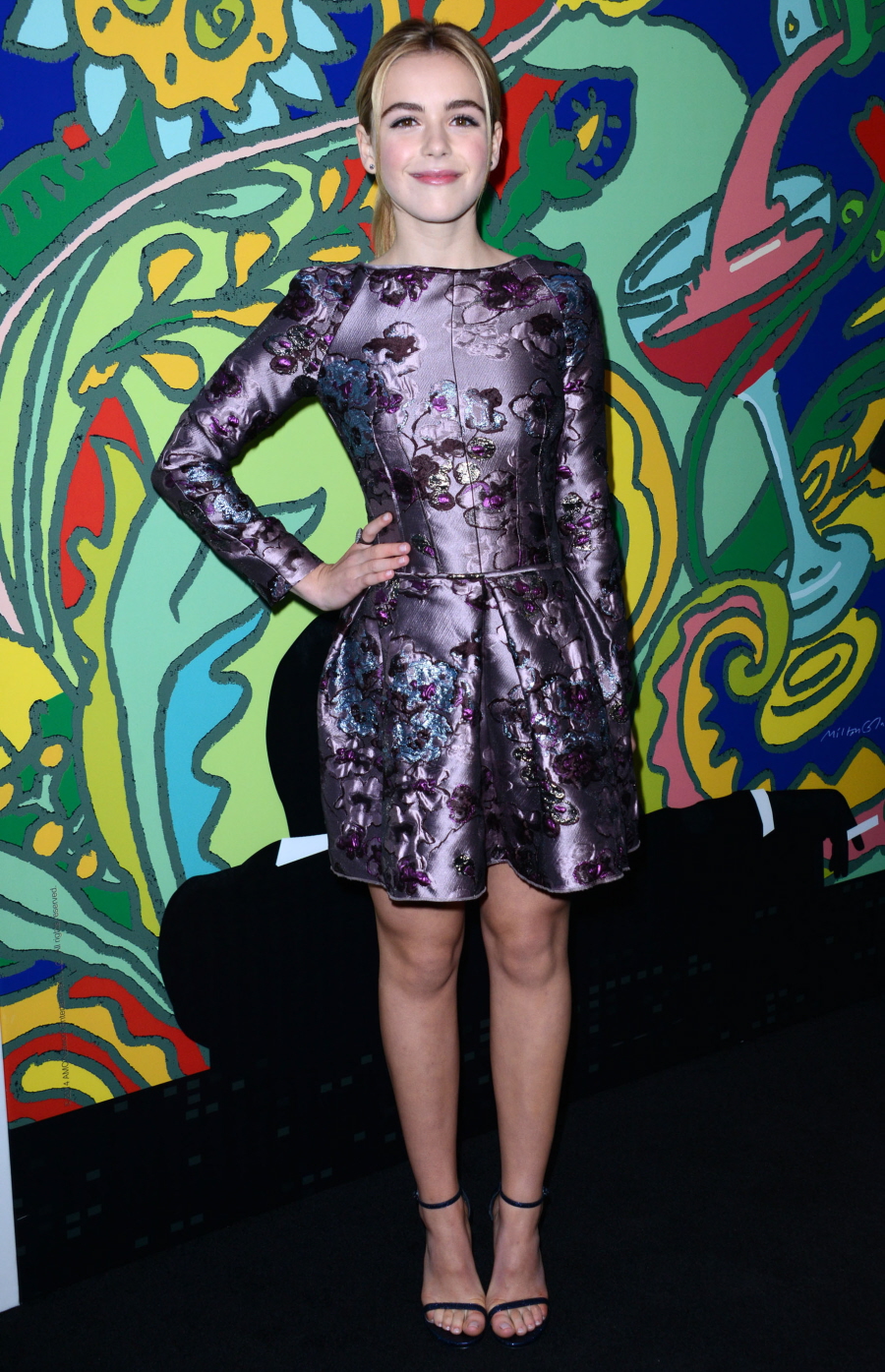 Photos courtesy of WENN, Fame/Flynet.