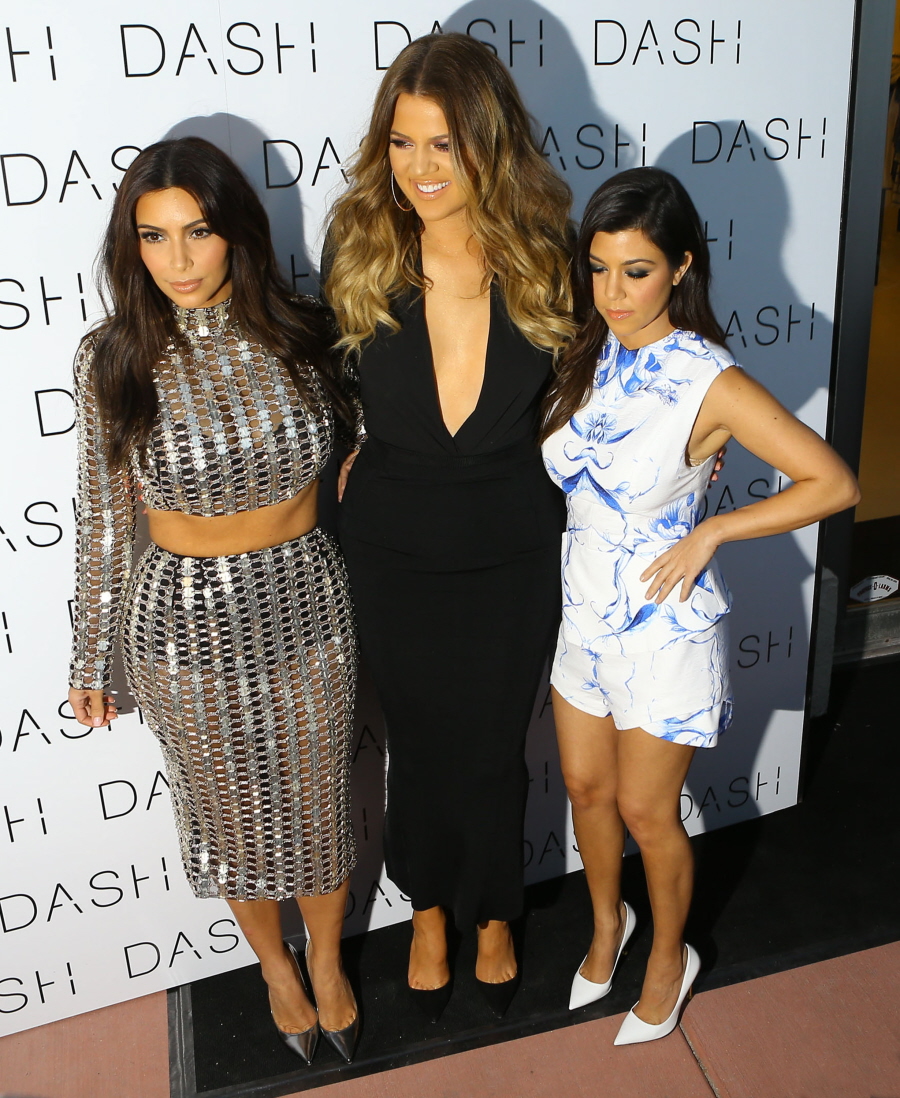 Good lord. Here are some photos of the Kardashian women at the "grand opening of DASH in Miami." Granted, I don't follow the comings and goings of the Kardashian Empire that closely, but I thought there was already a DASH boutique in Miami? Maybe there's another one? Maybe the original Miami DASH closed down? Let's see if I can figure this out… okay, E! News says DASH has just moved locations. Ah, I understand. So this is a grand opening for a store that has been in Miami for a while, but they've just moved locations. I guess?
It's not important. What's important is that Kim Kardashian is wearing chain-mail. WHY?! Why does Kim insist on dressing like she has the body of a 1980s Linda Evangelista. I need to tell Kim some things. One, you will never be Linda Evangelista. Ever. Two, you will never have a tall, long, model-like frame so you need to stop dressing like it's going to happen. Three, STOP BARING YOUR MIDRIFF. It's an unflattering and dated look on almost everyone. Four, chain-mail? RLY?
By the way, I think this outing was a complete fail for all of the Kardashian women. Kourtney dozed off halfway through the red carpet and Khloe looks like her new ass implants are hurting. Don't you think they would hurt? I think they would hurt.
I'm also including some photos of Kim leaving the Versace Mansion this morning.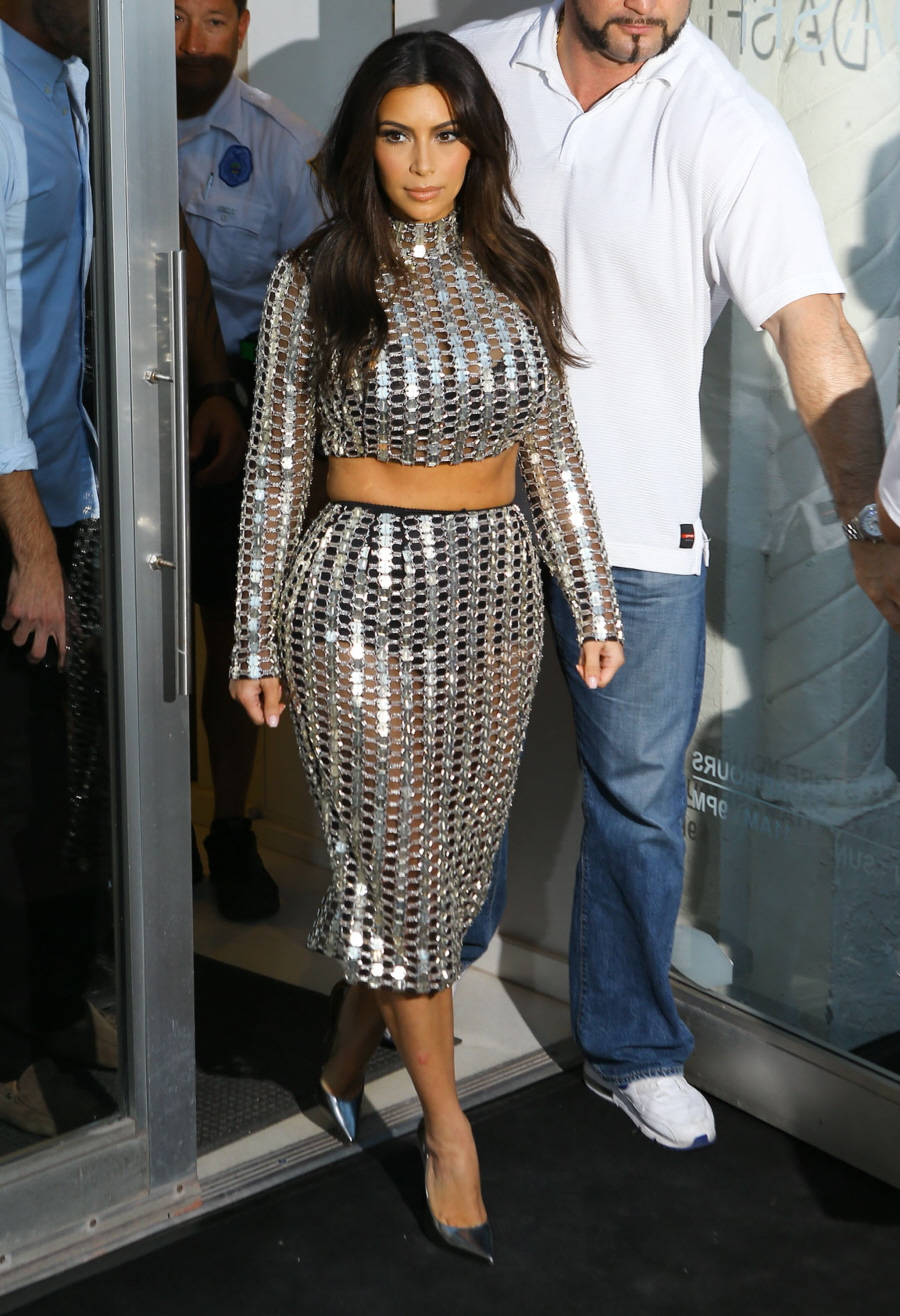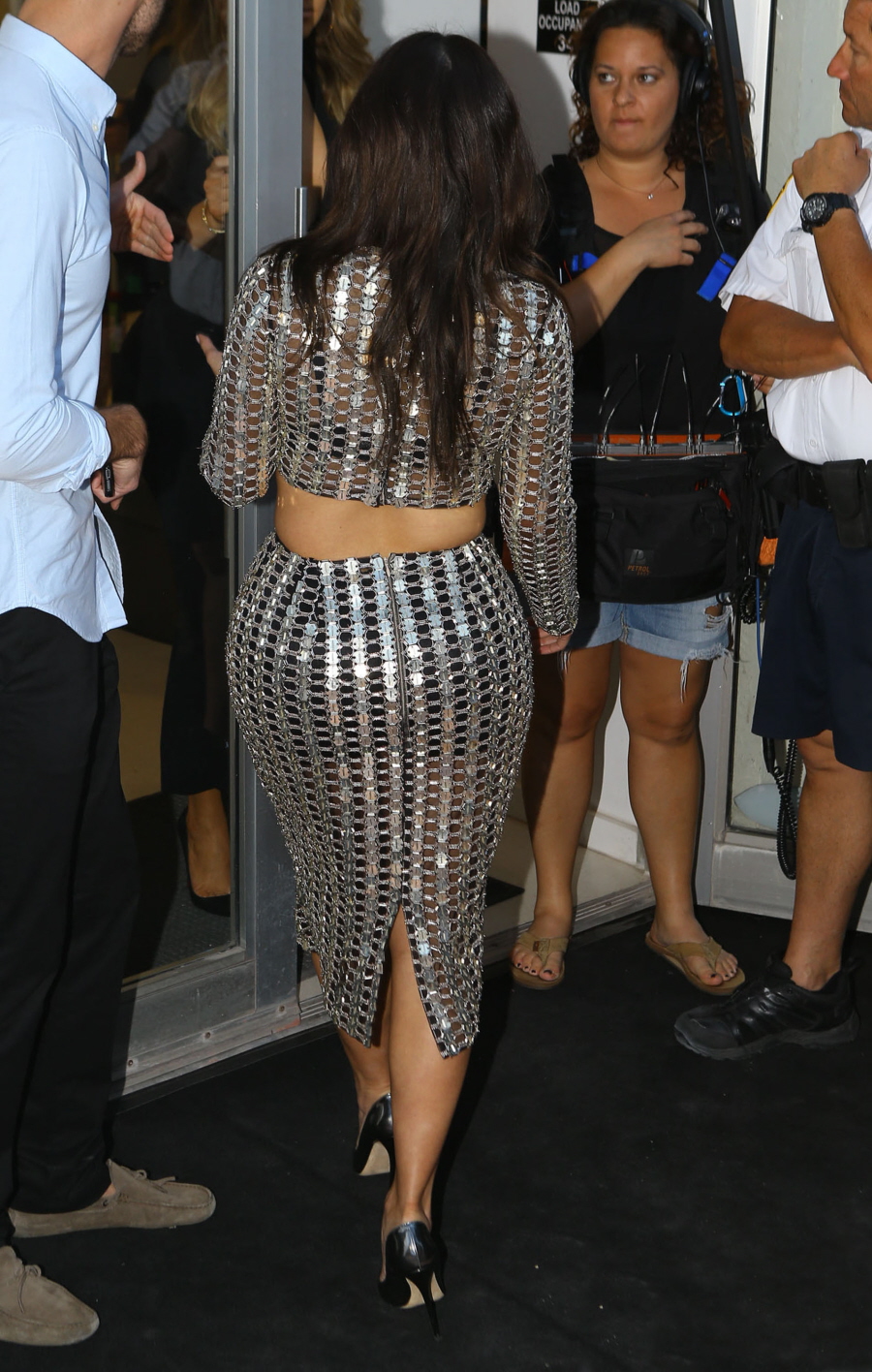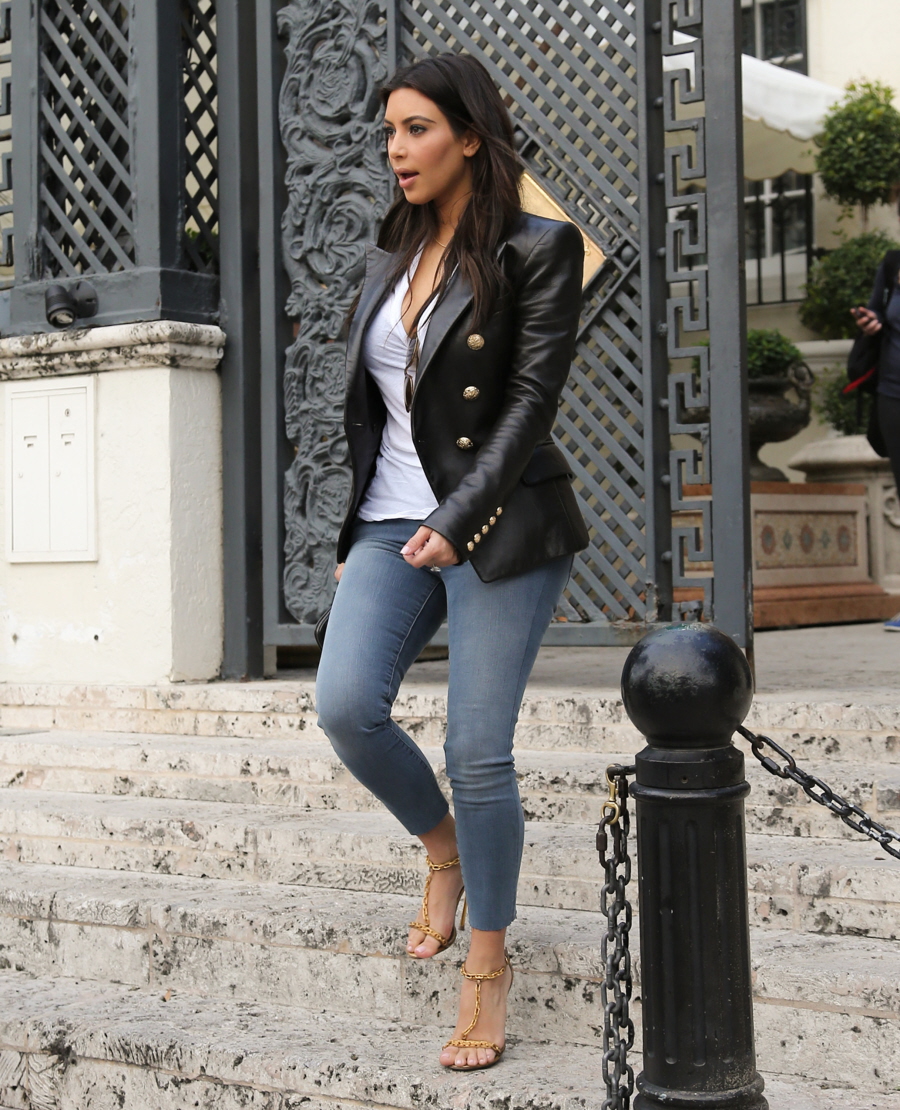 Photos courtesy of Fame/Flynet.