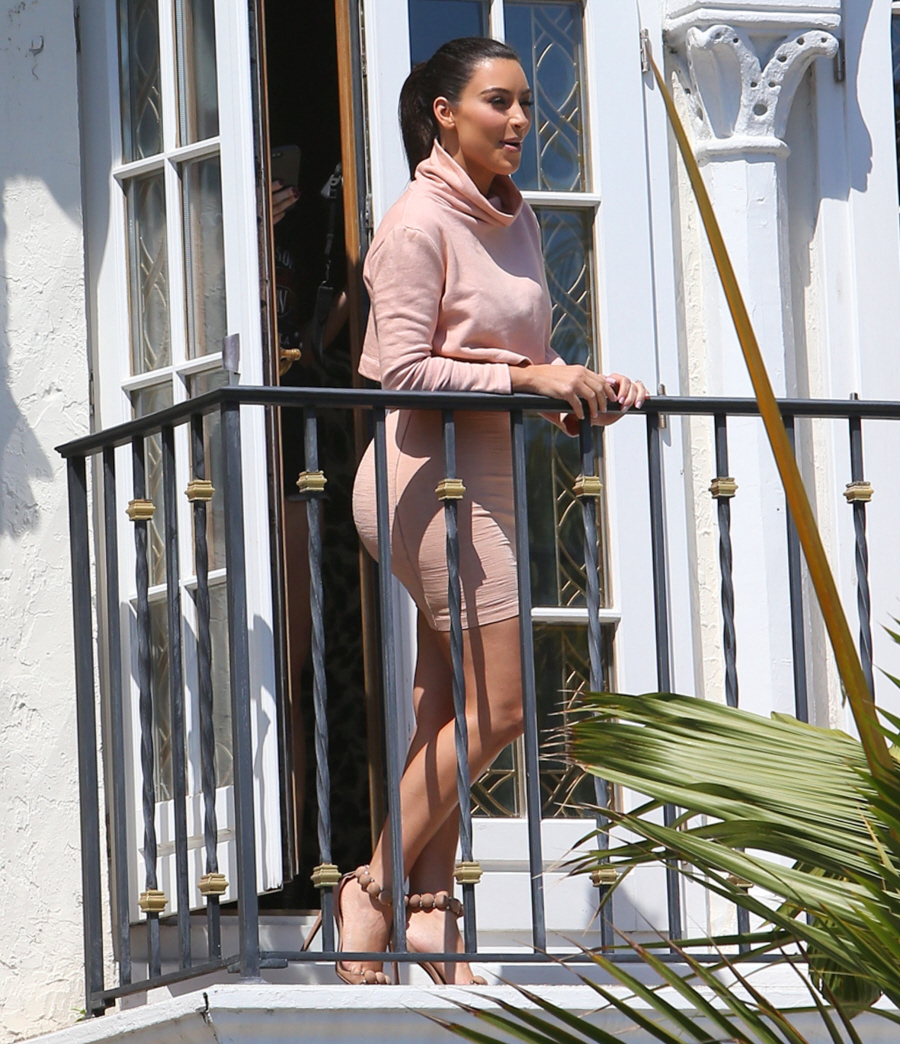 I once worked with a man whose boyfriend was killed by Andrew Cunanan a few months before Cunanan murdered Gianni Versace. I mean, that's not my claim to fame or anything, I just rarely get to drop that tidbit into normal conversation: I knew a guy who knew (socially) a psychopathic murderer in the 1990s. I thought you would enjoy it. I thought about that when I looked at these photos of Kim Kardashian on the balcony of Casa Casuarina, the Versace mansion in Miami (where Gianni Versace was killed). I thought the mansion was closed to the public because of bad, murderous juju, but here's Kim posing on the balcony like she doesn't even understand what happened in that home. Kanye West is big into Versace, and I suspect that Yeezington sees himself as the second coming of Gianni. At least Kanye, I think, would have been a bit more respectful of the Versace Mansion though.
I'm also including photos of Kim and her sisters out shopping in Miami, I guess after Kim did the photo-op at the Versace mansion. I'm throwing in some photos of Khloe too because… I have to ask: did she get butt implants? Khloe was never THIS assy. She's always been a tall, broad girl with a curvy/athletic body, but I swear… this ass is new. And it looks awkward. Also: Life & Style claims Kim is spending $1 million a month.
Most people would assume that Kim Kardashian never has to work another day in her life, thanks to her family's multi-million dollar empire – but that couldn't be less true! Between renovating her $11 million mansion and buying designer duds and gifts such as a $100,000 Cartier watch for fiancé Kanye West, sources tell Life & Style Kim's shelling out $1 million a month.

"She literally says, 'I'm out of control with my spending!'" an insider tells Life & Style.

"Renovations on that house have gotten so out of control, half a million is a drop in the bucket. It's gotten worse since she started dating Kanye — she's trying to keep up with him. She easily spends $30,000 a week on clothing."

And with a Kardashian wedding coming up, Kim isn't slowing down.

"She wouldn't think twice about putting $150,000 a week into the wedding, whether it's booking tickets and rooms for friends or putting deposits on premium vendors," a Kim source dishes to Life & Style.

"She's the rich version of living paycheck to paycheck," a family friend exclusively tells the mag. "That woman burns through money like no one else."
I don't doubt that Kim burns through money, but I do wonder if Kim is spending her money on the Bel Air mansion renovation. First of all, Yeezington is the second coming of Frank Lloyd Wright and he's the one who wants all of these crazy renovations, so I'm guessing that he's footing the bill. But yeah, otherwise… Kim is probably spending a lot of money.
Now who wants to look at Kardashian butt?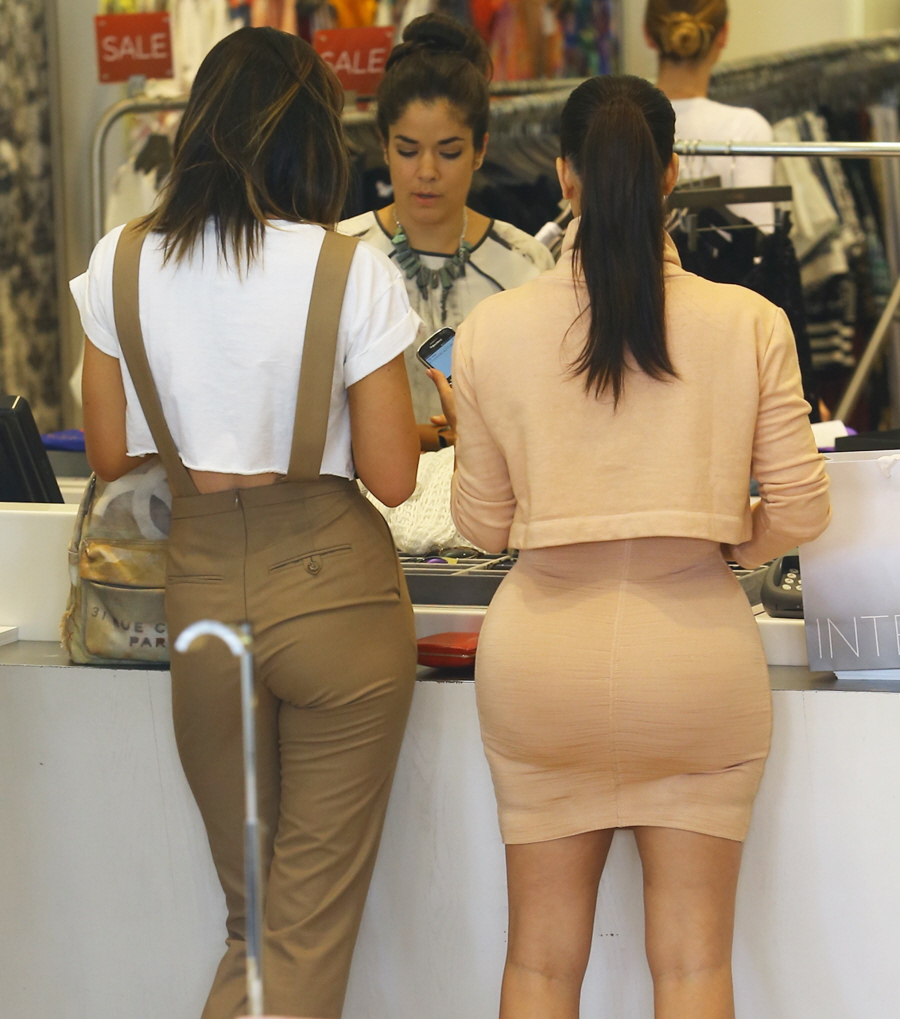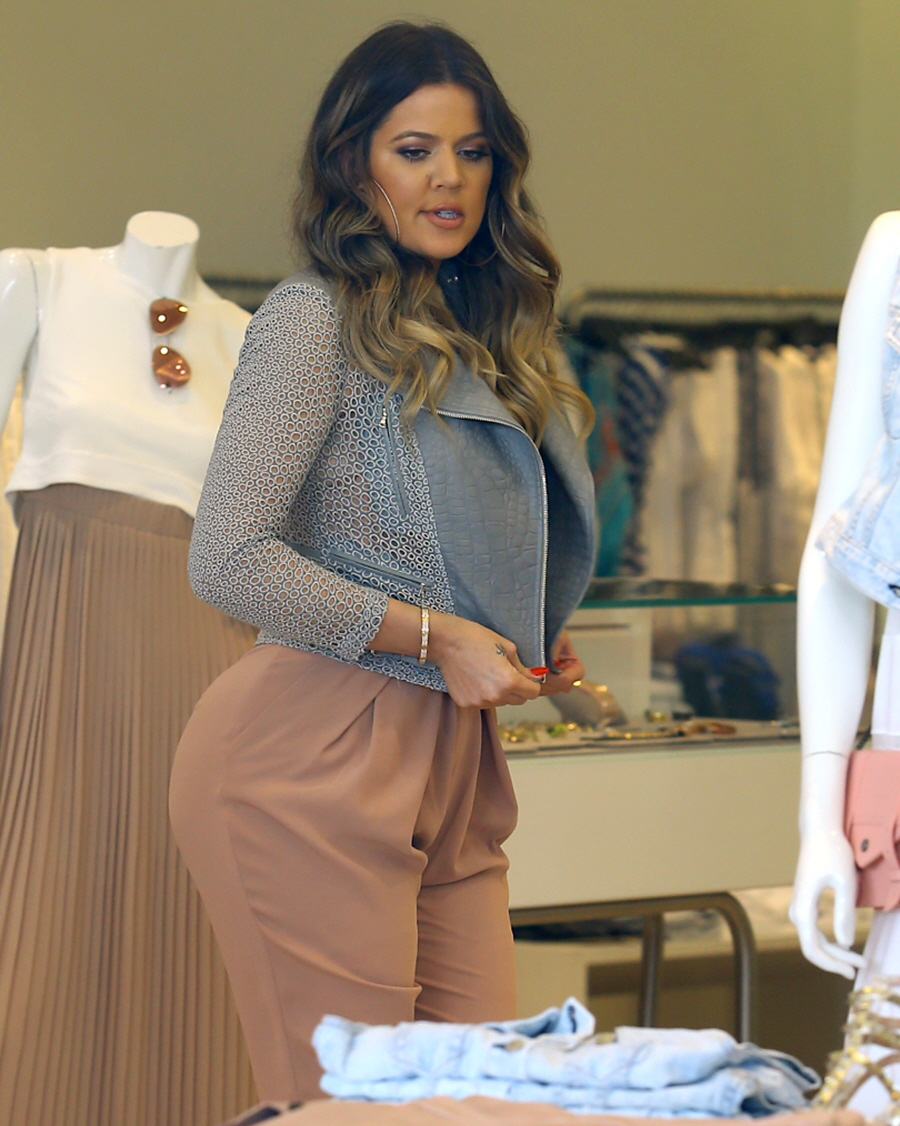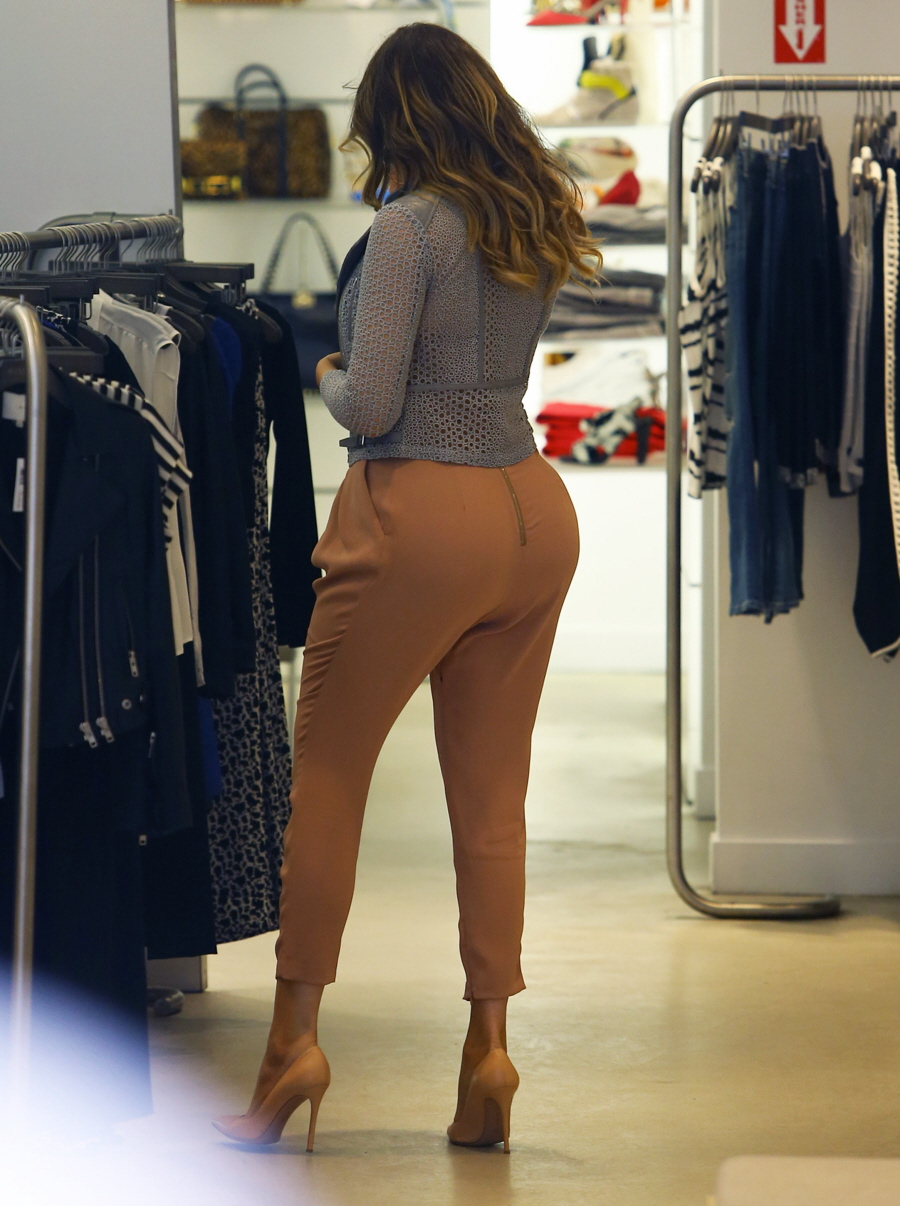 Photos courtesy of Fame/Flynet.