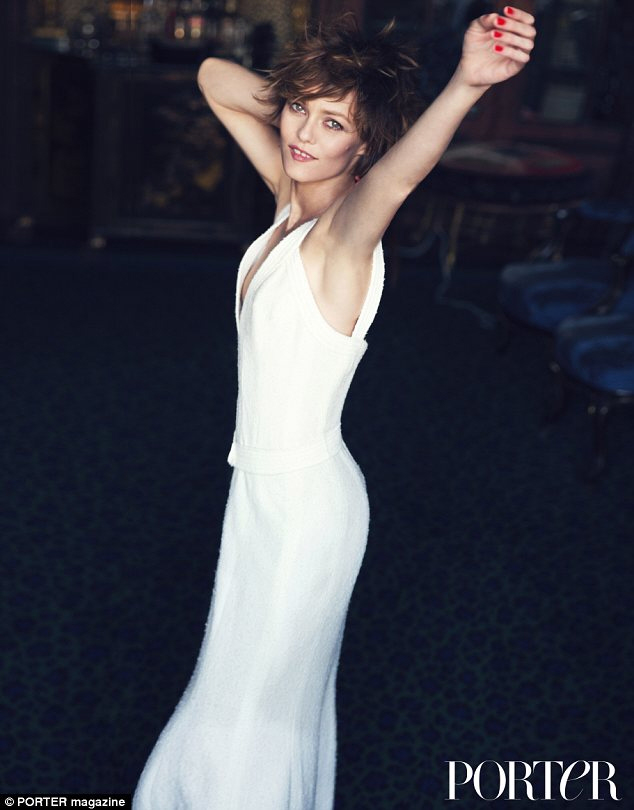 Vanessa Paradis is featured in the new issue of Porter, which is the same one with Lady Gaga's make-under. I kind of wish Porter had put Vanessa on the cover – I would love to hear what she had to say about life, love and Scarfy McNecklaces. More importantly, I would love to hear what Vanessa has to say about Amber Heard. But Vanessa is so classy… perhaps she has nothing negative to say at all. Cough. Clears throat. Taps foot. Yes, I'm sure Vanessa would have no shade for Amber or Scarfy's mid-life crisis. At least not publicly. Anyway, Vanessa has moved on and that I do believe. She cut that Scarfy out of her life (she cut her hair) and she's dating someone new. Some highlights from the interview:
Her haircut, which was apparently done by her "rumored love interest John Nollet": "You do feel different… You do, you do, you do. It changes… it does give you an energy, more younger than older."

Working with Woody Allen in her first English-language film: "Woody is brilliant, there's no other way to say it….My character is very serious, so while Woody was being funny on set, I kept taking lice off children and saying my lines. But I didn't know when to say my line because he kept improvising – and I'm trying to keep a straight face, and be good, and act in English for the first time."
[From Porter via The Mail]
The Woody Allen film is Fading Gigolo, which begins a limited release this month and into May in America and Europe. Sofia Vergara and Sharon Stone are in it too and John Turturro plays the gigolo. It was filmed before Dylan Farrow's open letter came out, just FYI.
As for her rumored lover, this John Nollet fellow is a professional hair stylist who does hair for French films and magazine shoots and that sort of thing. He has a Twitter too – and he's posted a bunch of magazine covers and photos of Vanessa, I guess citing her current hair style as his work. I would imagine he also did her hair for Porter, wouldn't you think? So I'll include some shots from his Twitter too.
Vanessa Paradis / New cover @ELLEfrance by @KarlLagerfeld / Hairstyle @johnnollet pic.twitter.com/yybHdo5H06

— John Nollet (@johnnollet) March 27, 2014
Vanessa Paradis @LEXPRESS_Styles / Hairstyle by JOHN @johnnollet pic.twitter.com/1fd9xQyiNe

— John Nollet (@johnnollet) March 20, 2014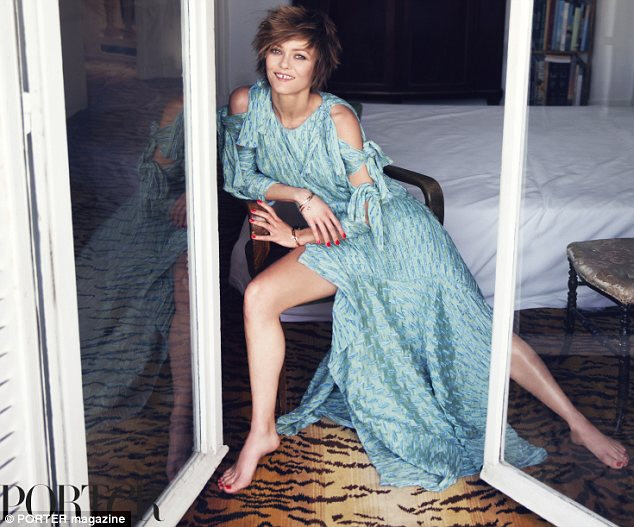 Photos courtesy of Porter Magazine.