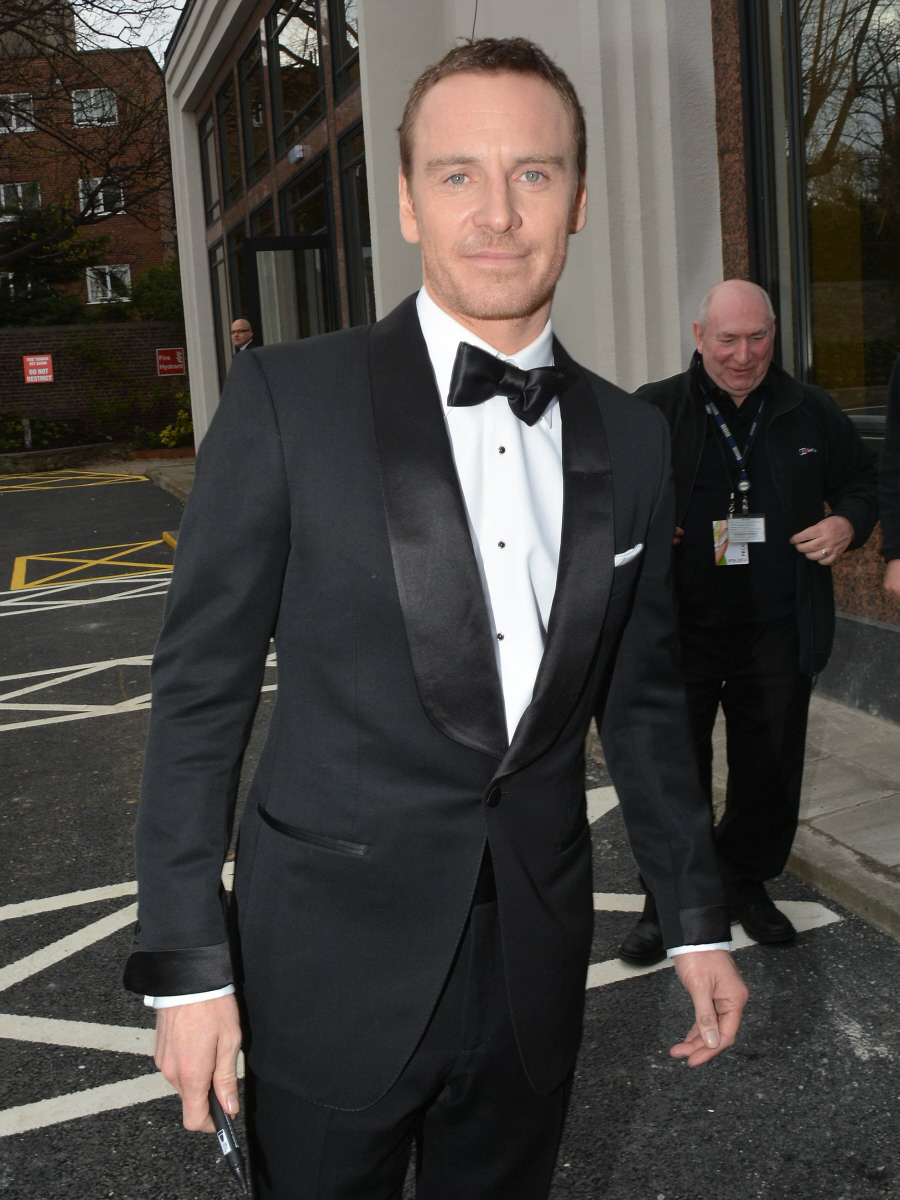 After a long dry spell at awards shows, Michael Fassbender is on something of a winning streak. A week ago, Fassy won Best Supporting Actor for 12 Years a Slave at the Empire Awards (he was not there to give a speech or anything), and then he took home another supporting actor award at this weekend's "Irish Oscars" (also known as the Irish Film & Television Academy Awards 2014). The awards were held in Dublin, and many of the Irishmen we know and love turned out. I'm including photos of The Bender, Andrew Scott, Colin Farrell, Jamie Dornan and Brendan Gleeson. Fassy looked really good! Shark teeth!
I was going to make this a "who would you rather?" post until I chanced upon this CRAZY story in the Daily Mail. Apparently, the shark-toothed one has a new famous girlfriend. And this mess will not end well, I'm just saying. According to the Daily Mail/The Sun, The Bender is dating Naomi Campbell. OH MY GOD.
Even at age 43 Naomi Campbell is proving that not only is she in top shape, but she can still attract the hottest men in Hollywood. According to The Sun newspaper supermodel Naomi Campbell is now dating 12 Years A Slave hottie Michael Fassbender.

The two were allegedly seen openly kissing and canoodling at a restaurant with the paper reporting the pair went public with their relationship after they had secretly met up at hotspot Coya on Tuesday in London's upmarket Mayfair district.

A showbiz insider told the paper that the pair were in a cordoned-off area within the members area of the restaurant which gave them plenty of privacy but the pair didn't mind being seen together and were being openly affectionate towards one another.

'At one point they ever started snogging,' the source reveals.

Before the Tuesday night PDA, Naomi had been attending the launch of a fashion exhibition at the V&A Museum in London. Michael had pre-recorded an appearance on BBC1's The Graham Norton Show and then the two met up afterwards. They made sure though that they arrived at the restaurant separately to avoid being photographed together.

The newspaper's insider maintains that Naomi is smitted with Michael and told friends at the V&A event that she was looking forward to going on a date with the movie star later that night and everyone was desperate to find out who it was with. Another pal told the paper that Naomi always has famous and rich men chasing after, especially being a supermodel, so it's one thing to go on a date with someone but another if it turns into something more serious. MailOnline contacted Naomi Campbell's representative for a comment on this story.
The Mail then goes on to claim that Michael dated Lupita Nyong'o which… I mean, I kind of wanted to believe that they had a brief fling, but other sources say Lupita dated Chiwetel Ejiofor while they filmed 12 Years a Slave. Hey, maybe Lupita banged both of them (atta girl). As for Michael and Naomi… IF it is true, I don't believe it will last. This might just be a fling, a conquest-bang for both of them. Naomi is the kind of woman who likes luxury and she likes a man who is going to shower her with gifts, jewelry, attention and vacations. Michael just isn't that guy. If this is just sex or some kind of fling, I'm fine with it. If they try to wrap it up as some kind of "real love affair," then I'm going to have a problem with it.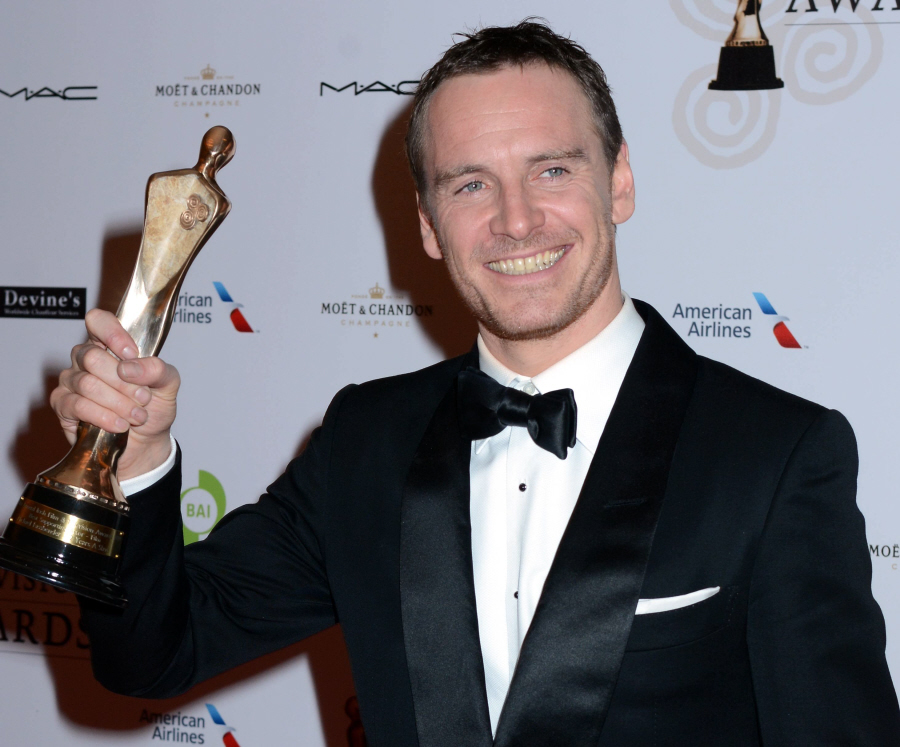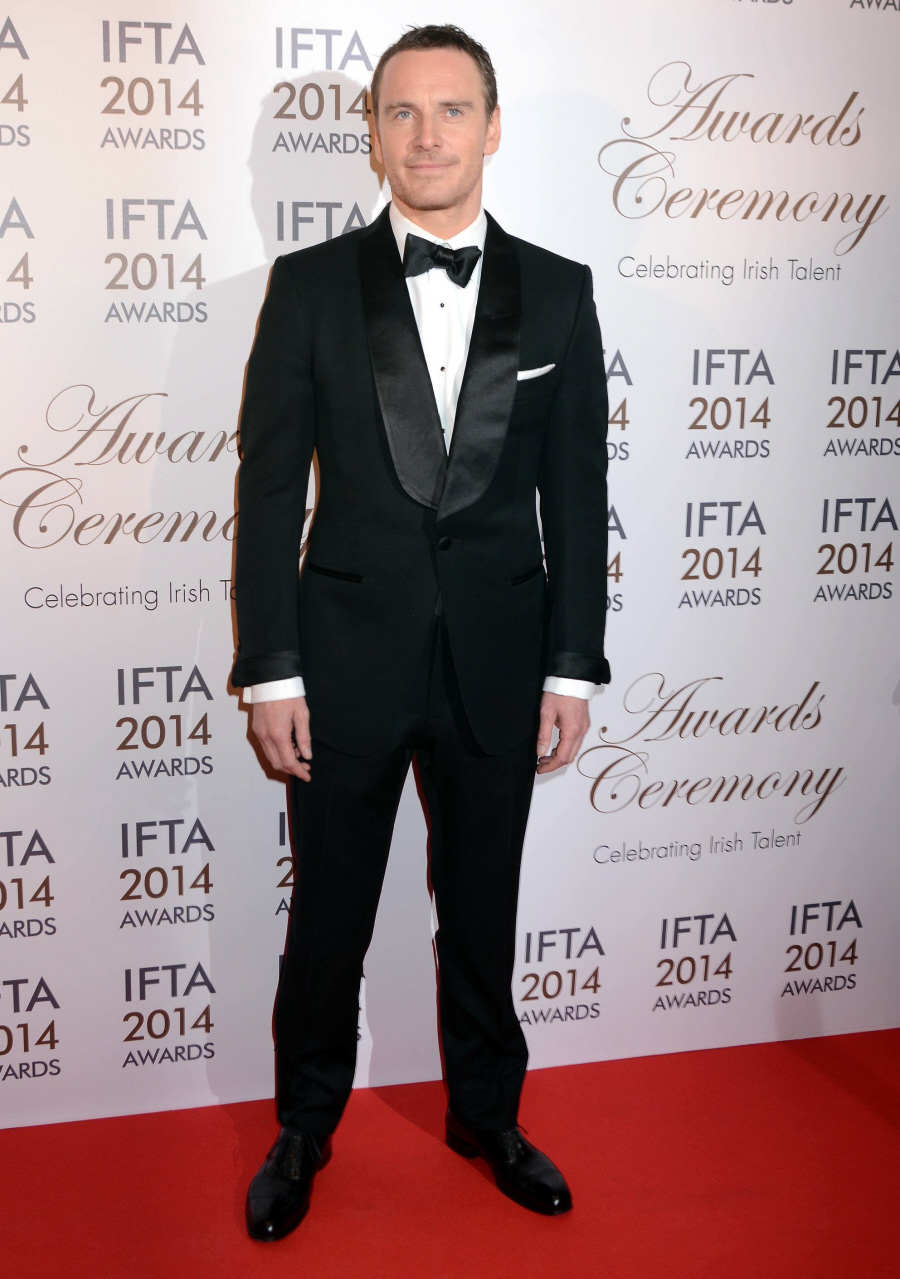 Photos courtesy of WENN.